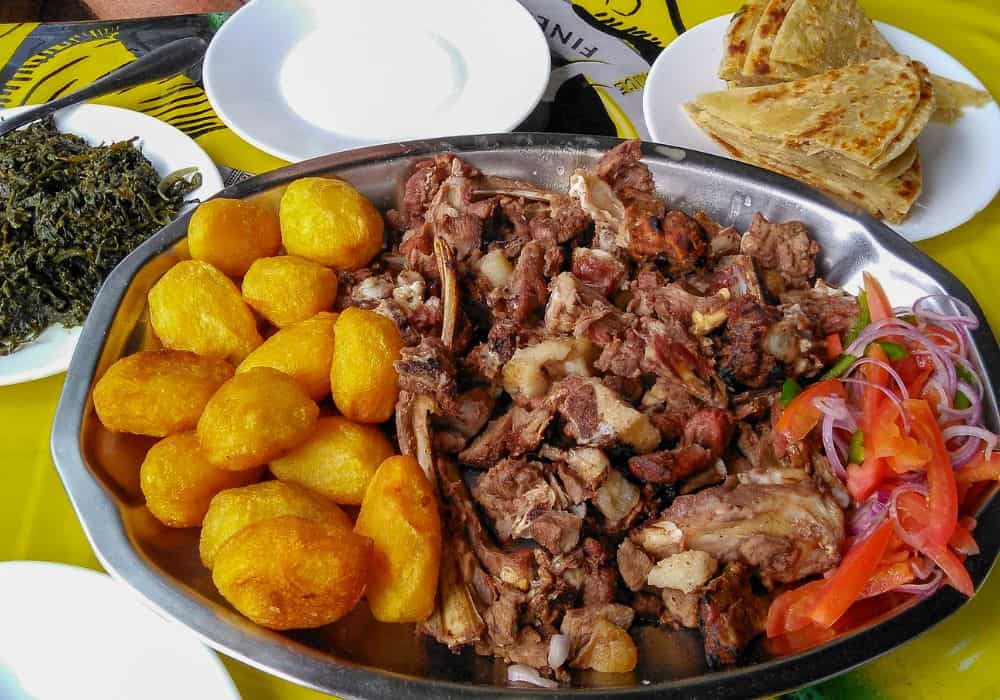 Kenya is a beautiful country with rich natural beauty, blended culture, and excellent cuisine. The food here is lip-smacking, making you want more! You will find some really cool street food options that are loved all over the world. So, let's read more about the top street food options available in Kenya.
Top 6 Yummy Street Food Options In Kenya
Once you get your Kenya evisa, you must start exploring all the top destinations and food options you must try when you reach here. We have sorted out all the amazing street food options you would find delectable here!
1. Mutura
This actually represents the traditional Kenyan sausage made from cow or sheep meat. It is one of the renowned options with diverse preparation techniques. While some are filled with minced meat, others have blood. You can have a taste of this delicacy via the roadside vendors who serve it with bone soup and kachumbari(onion-tomato salad). You can top them with salt/chili as per your taste palate.
2. Bhajia And Chips Masala
Next on the list is Bhajias and chips masala, which is a perfect combo having Indian roots. The bhajia in this famous street food is created using thinly sliced potatoes that are dipped in chickpea flour and spices batter and deep-fried. Owing to its crispy exterior and soft interior, everyone loves to enjoy it hot. The chips masala are made from deep-fried French fries, which have a sprinkle of assorted spices such as cumin, garam masala, and paprika.
3. Mahamri/Mandazi
This unique street dish is served at breakfast every morning and has eventually won people's hearts all over Kenya. It is made in a doughnut shape using yeast, coconut milk, cardamom, and sugar and deep-fried for that crunch outside and smooth inside. Coupled with staple tea, it is a must-try item with a deep-fried doughnut.
4. Mshikaki
Another Kenyan delicacy, these are mouth-watering skewered meat kebabs having the meat of beef, goat, or chicken. These are first marinated in a Kenyan spice mix and then added to the skewers to be grilled on open coal. It is often served with baked potatoes and flavorful Kachumbari. When you start munching on them, you will love the tender and juicy meat melting in your mouth.
5. Kuku And Nyama Choma
Did you know most Kenyans enjoy Nyama Choma as their staple evening snack? It is a simple dish comprising roasted beef, goat, chicken, or mutton. While it is served both in roadside eateries and top restaurants, you will love its unique taste when served with chips, ugali, Kachumbari, and sauteed green vegetables.
6. Chapo Madondo
This famous street food actually came with Indian immigrants and is a perfect combo of chapati and bean stew. While the Madondo may have beef stew, mung stew, or chicken stew. The best part about this dish is that you can savor it for breakfast, lunch, or dinner. All you have to do is break the chapati into different pieces, dunk one piece into the stew, and roll it to hold the stew in every bite.
Some Last Words
Kenya has a vibrant cultural variety that is clearly reflected in the street food choices. Thus, you must try these to have an ultimate authentic experience of Kenyan living. When you roam around the streets, you will find many stalls and shops set up selling these tasty bites outside nightclubs.

[ratemypost]