What is coffee without its creamer? Some people, like my hubby, might just say "black," but I'm one of those people who'd call it incomplete. I love my creamers as much as I love my coffee.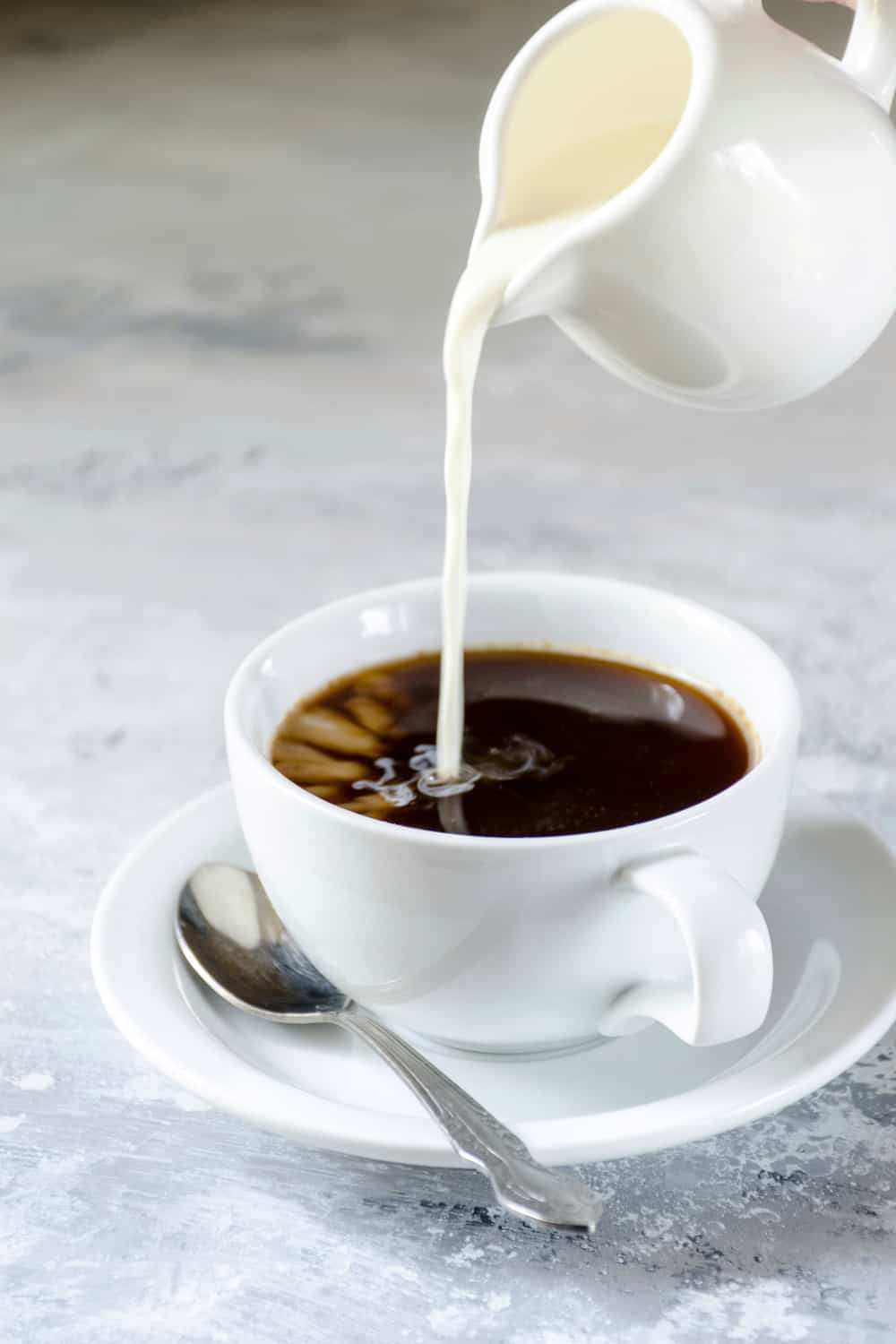 If you're in the same boat, then you'll love this list of amazing DIY coffee creamer recipes. It has everything from decadent dessert-inspired flavors to healthy vegan options. I hope you enjoy!
1. The Pumpkin Coffee Creamer
Can you say pumpkin pie latte? This pumpkin coffee creamer brings the flavors of fall straight into your morning brew. It tastes like you're eating a slice of pumpkin pie while you drink your coffee, which is perfect for those cool autumn mornings, or anytime you're craving pie. Try the recipe here!
2. The Vanilla Chai Creamer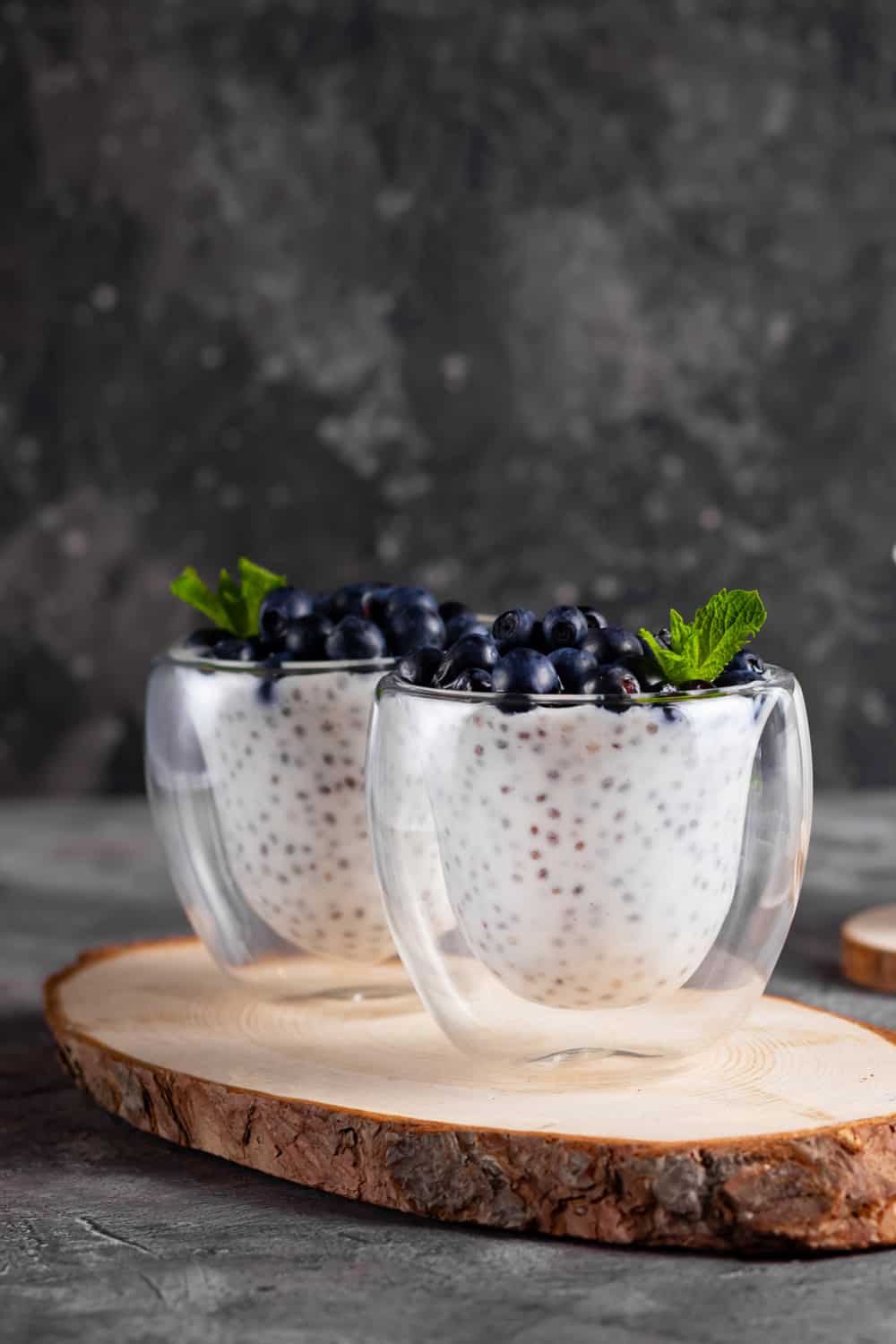 Continuing onward with warm fall flavors, this vanilla chai creamer will make your coffee taste like an amazing blend of chai tea, vanilla, and brew. If you're tired of buying this classic blend pre-made, then give this recipe a go and never go store-bought again. You can find it here.
3. The Snickerdoodle Coffee Creamer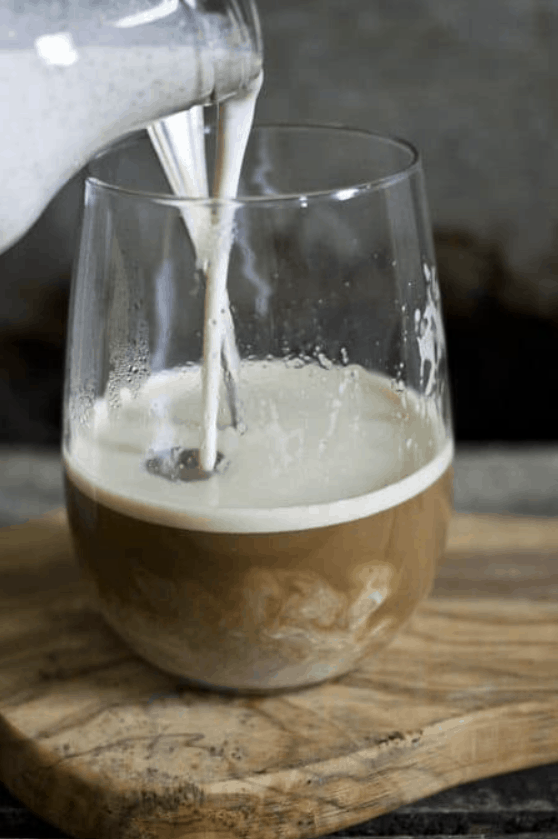 Here's the first of them! Coffee creamers that are made from and inspired by cookies are very popular for a reason – they're delicious. The first of many to make it onto this list is the snickerdoodle inspired creamer. If you like snickerdoodles, then you'll love adding them to your coffee. Try the recipe here.
4. The French Vanilla Creamer
Another one of those classic flavors that all store-bought brands carry, this French vanilla coffee creamer will make it so that you never have to pour your creamer from a plastic bottle again. A bonus is that you can tweak the ingredients to make the vanilla as strong or weak as you prefer. Try it here!
5. The Chocolate Chip Cookie Coffee Creamer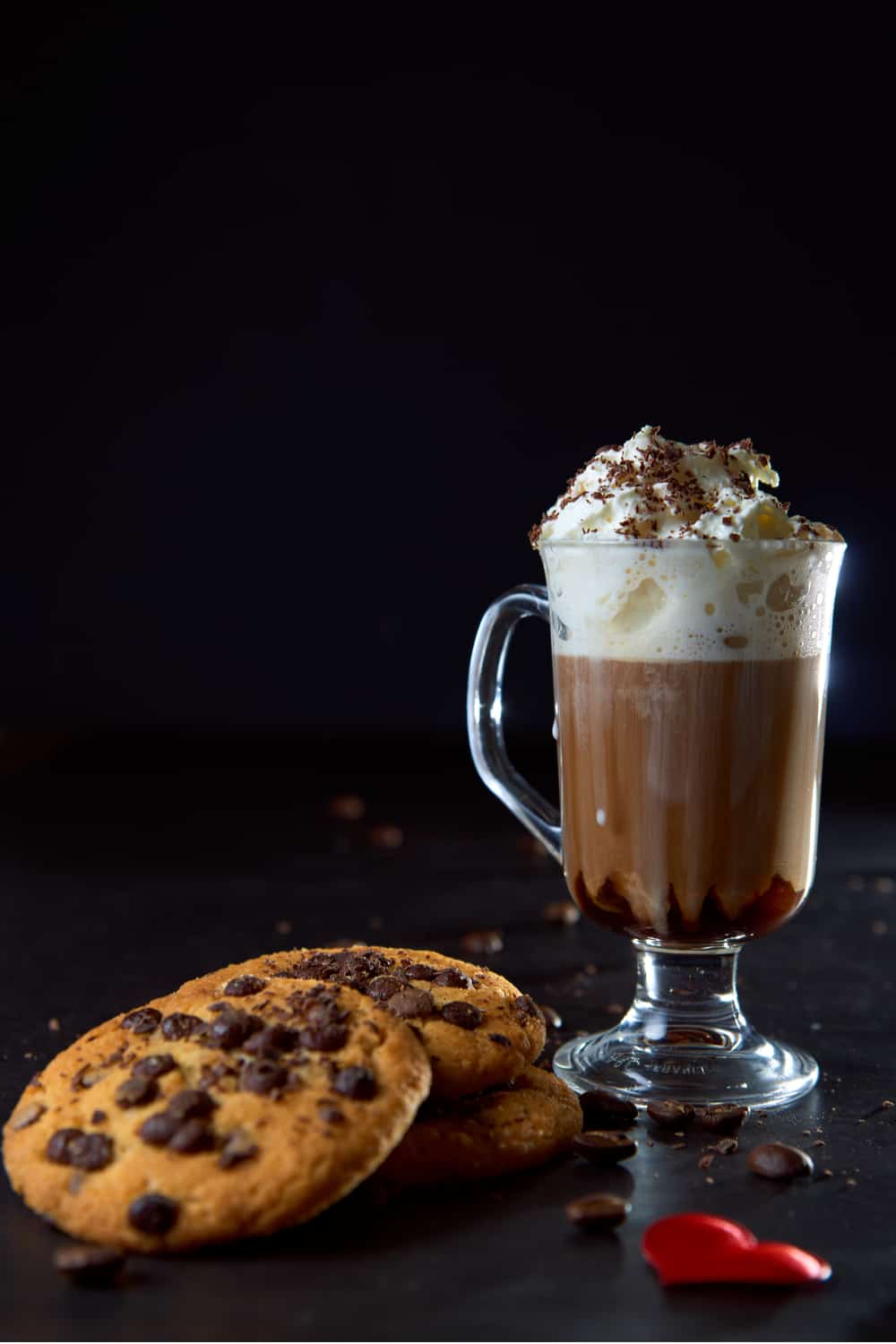 I told you that we'd be seeing a lot of cookies inspired creations on here. Chocolate chip cookies are a classic, and the creamer that they inspired should be as well. If you enjoy a bit of chocolate flavoring in your coffee, then definitely give this one a try. You can find the recipe here.
6. The Salted Caramel Mocha Creamer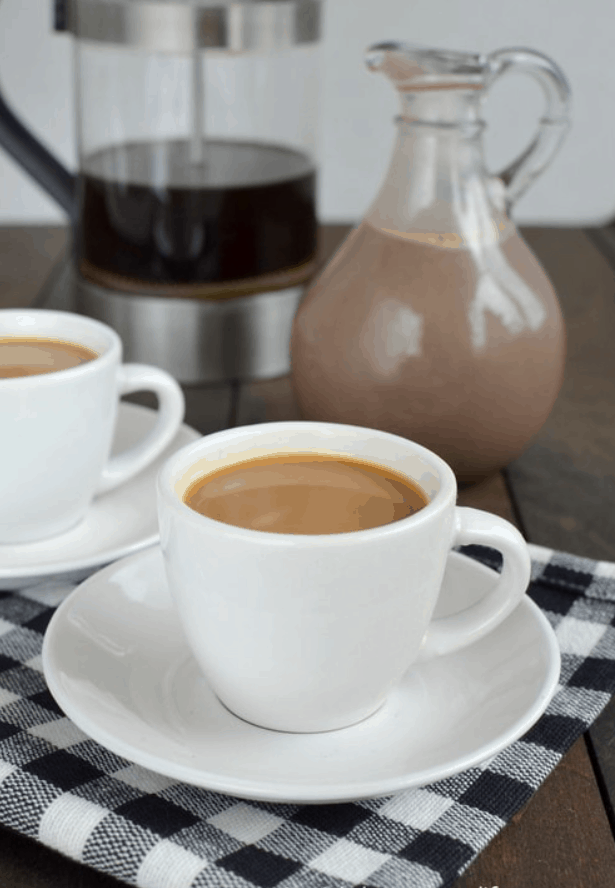 Is there anything more delicious than the flavors of salted caramel and chocolate coming together in a coffee? If you answered no, then this is the creamer for you. Sometimes you just want to treat yourself to something fancy, and this recipe makes it easy for you to do that. Try it out here.
7. The S'mores Coffee Creamer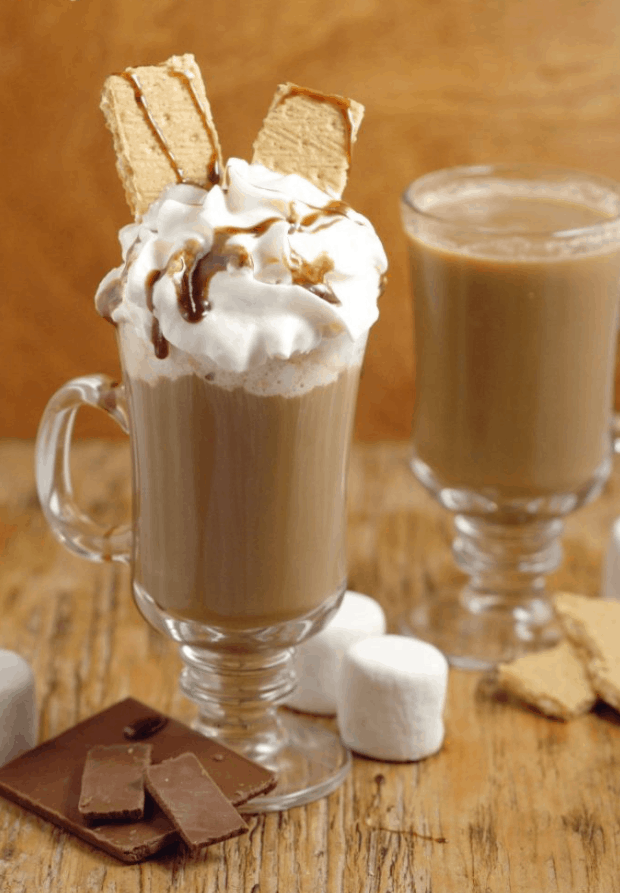 Yes! Nothing says camping like this coffee creamer. Or should we call it glamping? Marshmallows and chocolate come to the forefront in this creamy delight. I make this during the summer so that I can enjoy a cup of afternoon coffee that takes me into the great outdoors even if I'm just sitting in my home office. Try it out here!
8. The Peanut Butter Cup Creamer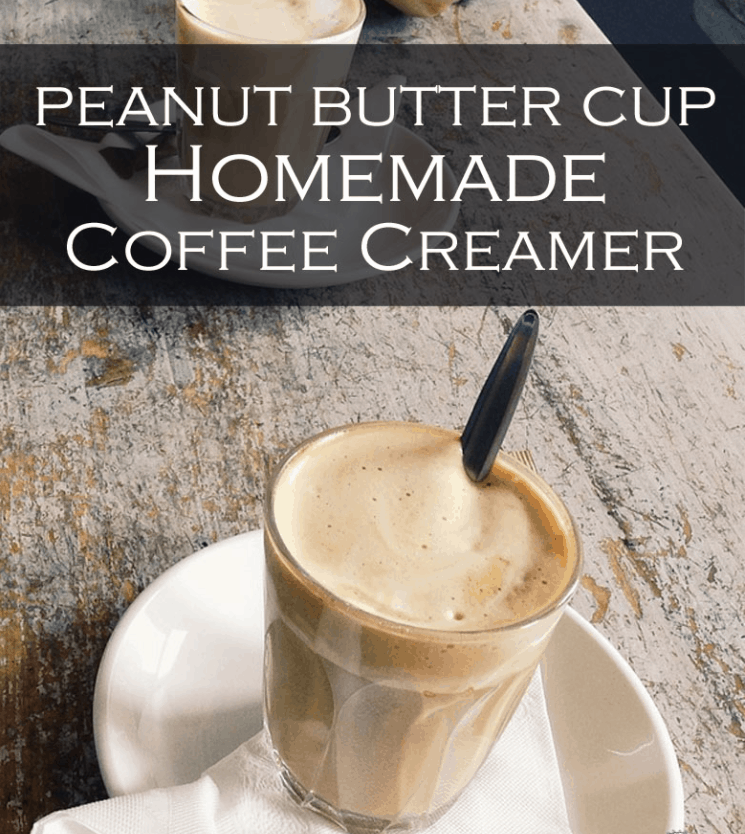 If you're a fan of Reese's, then you have to give this one a go. My hubby loves peanut butter, and this one is his go-to when he's looking to treat himself to a snack. Coffee break time! Try it here.
9. The Rollo Coffee Creamer
Since we're on a candy trend with the Reese's, it seems appropriate to follow up with a Rollo inspired coffee creamer. Caramel and chocolate feature strongly in this creamer, which makes for an absolutely rich and delicious coffee experience. You can find the recipe here.
10. The Almond Joy Coffee Creamer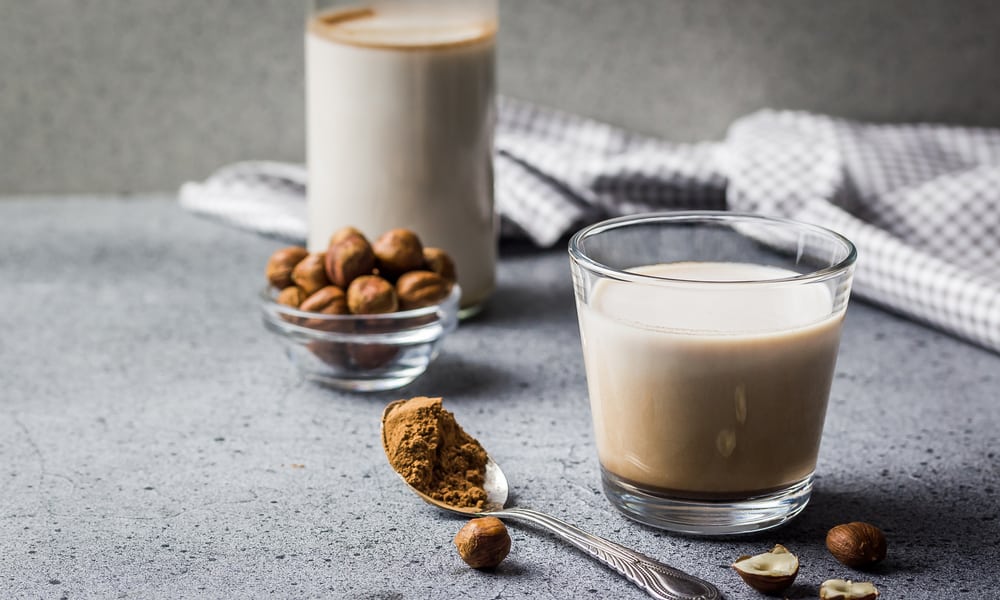 Another candy-inspired coffee creamer! We are on a roll. If you enjoy the coconut chocolate nutty deliciousness of Almond Joy, then you will love this creamer. A warning – I love coconut and this creamer often makes me drink more coffee than usual until I run out of it because it is that good. Try it here!
11. The Crème Brule Coffee Creamer
Transitioning out of candy and into desserts, this creamer is so fancy you'll feel like you're drinking your coffee in France. That might be an exaggeration, but do try the recipe here and let me know what you think in the comments below.
12. The Marshmallow Coffee Creamer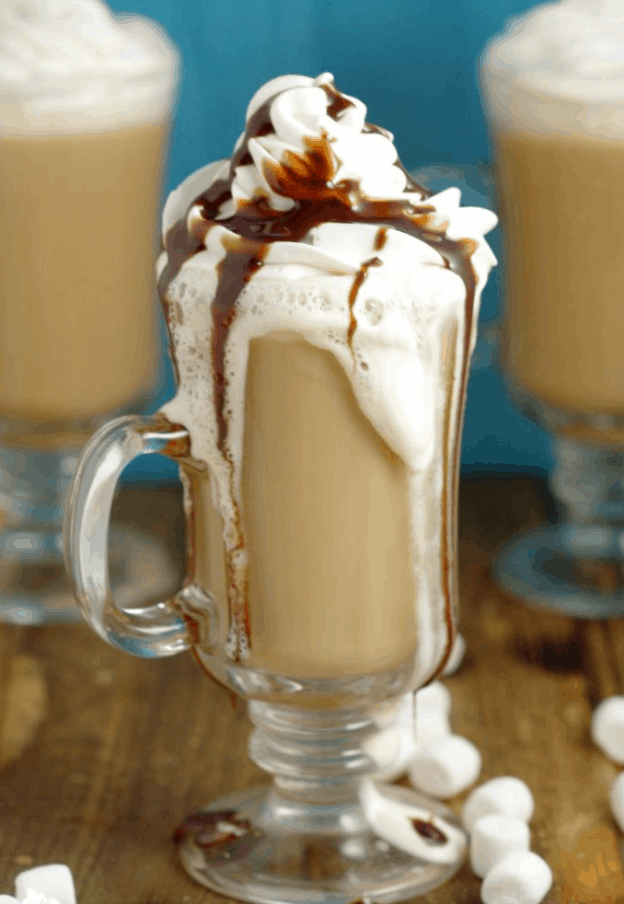 Depending on whether or not you like marshmallows, this one will be a hit or a miss. If you like the sugary, puffy things, then definitely give this recipe a try! You can find it here.
13. The Autumn Spice Coffee Creamer
Spice-heavy creamers are delicious to me because I think they often enhance whatever aromas are happening in the coffee. My hubby thinks differently and will drink his coffee black more than fifty percent of the time. If you're in my camp, then you'll enjoy this creamer. An added bonus is that it is low carb and sugar-free. Give it a try here!
14. The White Chocolate Raspberry Coffee Creamer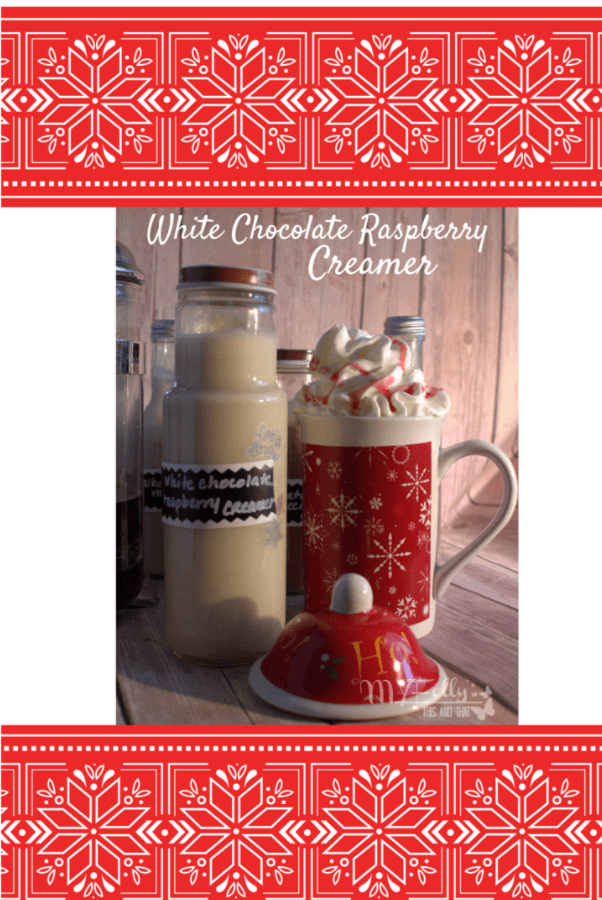 If you want to feel fancy and love white chocolate, then nothing in the world should stop you from enjoying this beautiful concoction. When I put this into my coffee, I feel like a princess. Go ahead and try it here.
15. The Vanilla Cinnamon Coffee Creamer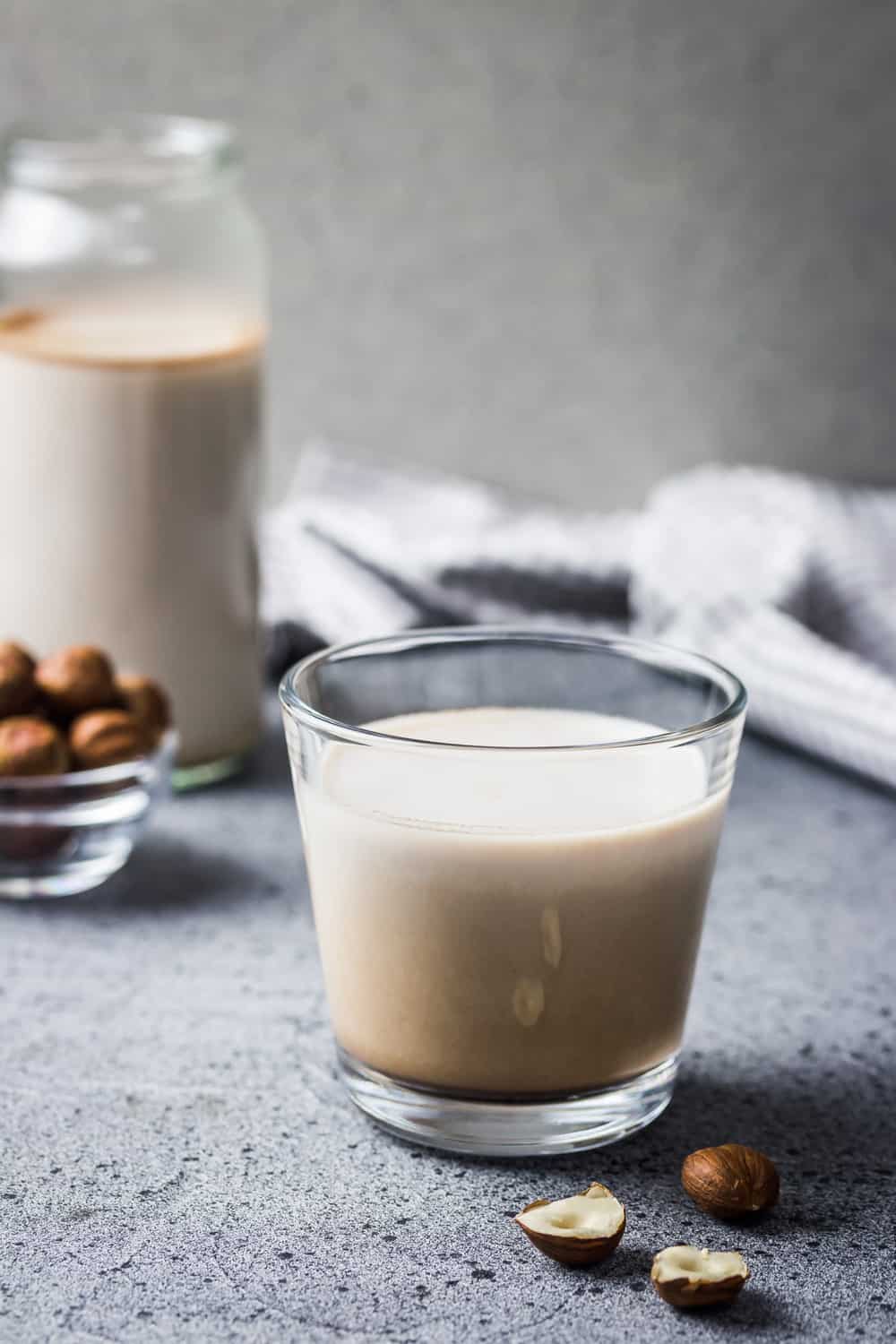 There's a reason why vanilla and cinnamon are classic flavors used in nearly every dessert imaginable. The warm, delicious aromas that these ingredients impart work wonderfully with coffee, and this recipe brings it all together in an easy to make way. Try it out here!
16. The Thin Mint Creamer
Here's another cookie one for everyone who enjoyed the other cookie inspired creations on this list. Girl Scout cookies are my guilty pleasure. I always have to get at least one or two boxes of them when the time comes, and thin mints are sublime. We haven't had many minty creamers yet, so if you enjoy notes of mint and chocolate in your coffee, then try this here!
17. The Peppermint Creamer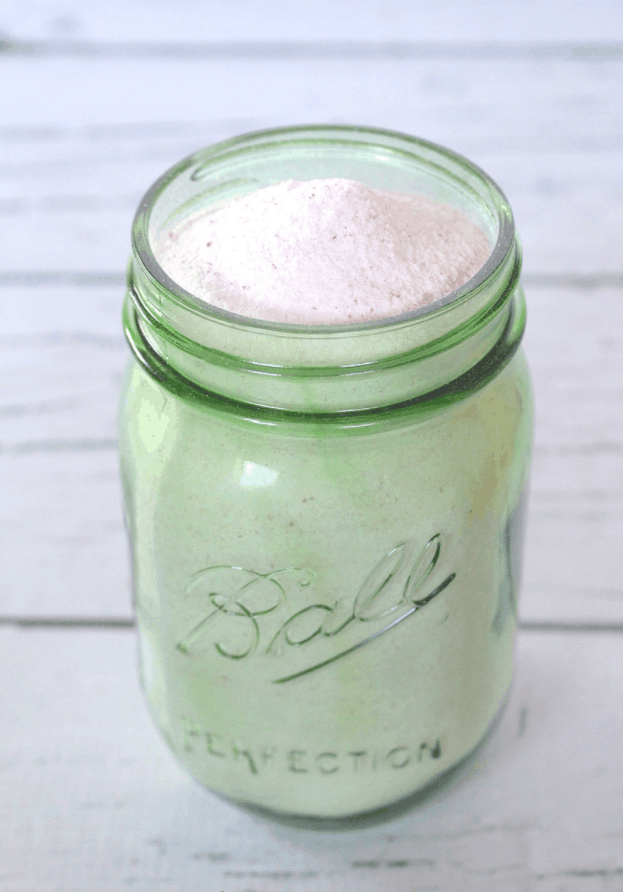 Here's another minty creamer for those of you that don't want the chocolate touch and want a stronger mint flavor. This recipe uses peppermint candy canes to capture a sweet and minty aroma, but it's not just for Christmas time. You can try it at any point in the year here.
18. The Caramel Marshmallow Coffee Creamer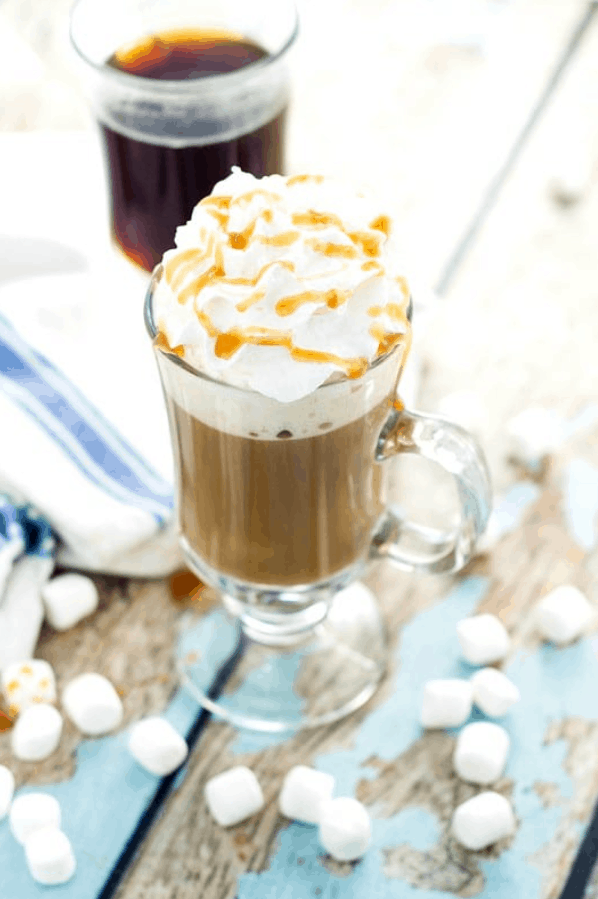 We've had marshmallows and caramel separately already on our list, but we haven't put them together until now. The creamy sweet taste of marshmallows and smooth sweetness of caramel make this a truly decadent creamer experience. Treat yourself by making this at home. You can find the recipe here.
19. The Healthy Vegan Coffee Creamer
So far, the list has had more rich, sweet and delicious recipes than healthy ones, so here's one for you. This healthy vegan creamer is guilt-free. If you're vegan, on a diet, or just want to make more healthful choices in your life, give this one a go. You might be surprised at how great it tastes. Try the recipe here.
20. The Irish Cream Coffee Creamer
As the name implies, this one is an ideal choice for fans of Irish cream! Easy to make with a shortlist of ingredients and deliciously creamy. This coffee creamer puts the store-bought ones to shame. DIY for the win! You can find the recipe here.
21. The Homemade Powdered Creamer
This recipe is unique in that it teaches you how to make your own powdered creamer. Powdered creamer is much more convenient than liquid creamer. You can take it with you to work in a plastic bag, and you can keep it for longer too. While the others on this list are all liquid, this creamer gives you the epitome of convenience in a jar. Try it out here.
22. The Caramel Macchiato Creamer
Watch out Starbucks! We're coming for you with this one. If you want the convenience of a caramel macchiato in the comfort of your own home, then try this creamer recipe. Once you've made it, you can enjoy an unlimited number of caramel macchiatos. Well, until you run out. Try the recipe here.
23. The Vegan Snickers Coffee Creamer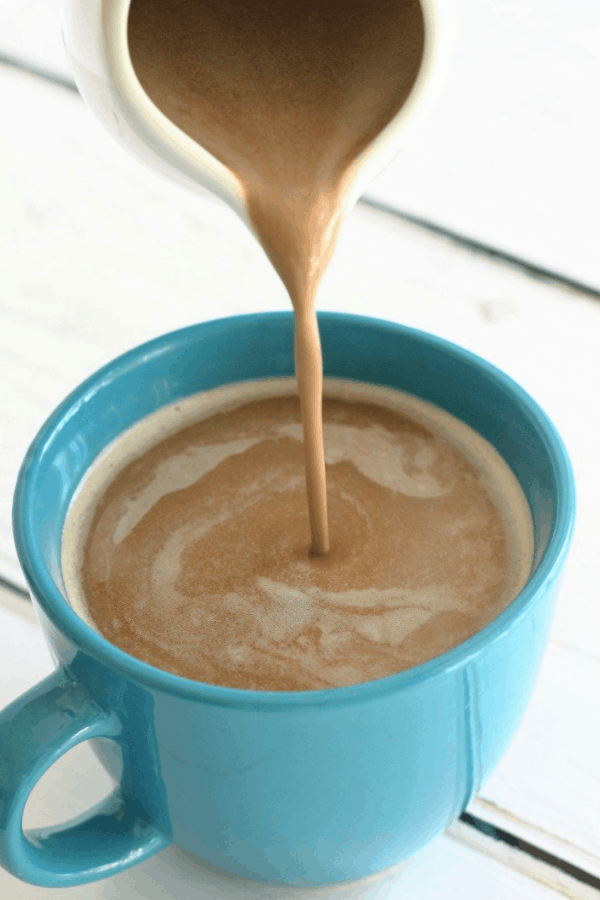 I gave you a healthy vegan option earlier. Now for an unhealthy vegan option. Just kidding. This is still healthy, it just has nutty and chocolate notes to go with your typical creamer flavors. If you're vegan and craving some snickers, try this creamer recipe for sure. You can find it here.
24. The Amaretto Coffee Creamer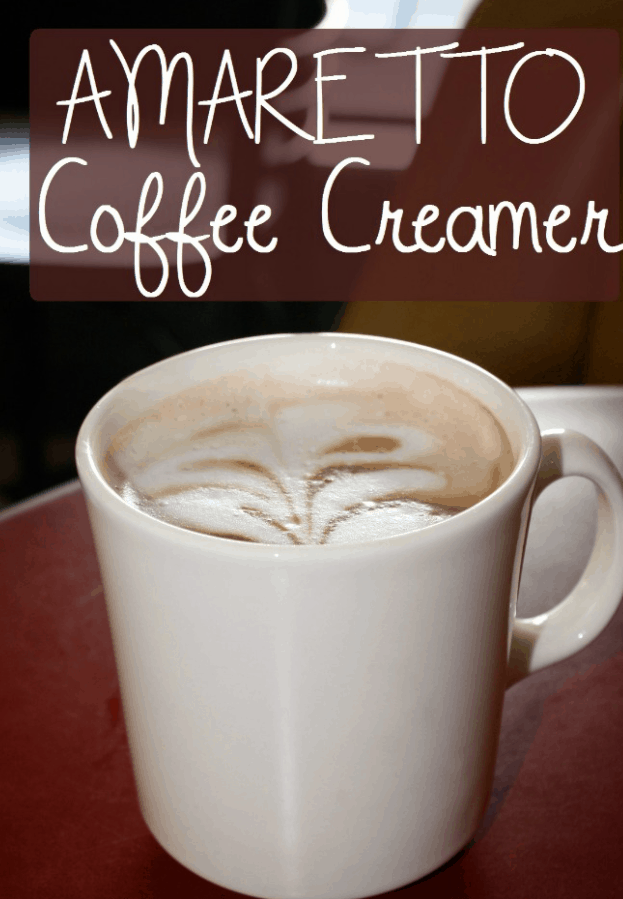 Yay! There should be more alcoholic coffee creamers in the world, am I right? Who doesn't want to start their morning all hyped up from coffee and boozed-up from, well, booze? Don't worry. Unless you're lighter than a feather, this creamer shouldn't do too much damage to your sobriety. What it will do is add a lovely almond amaretto touch to your morning brew. Try it here.
25. The Coconut Mocha Coffee Creamer
This one is similar to our Almond Joy creamer, except without the almonds. If you want a pure coconut and chocolate experience with your creamer, then try this one. It is the perfect simple recipe to enhance your coffee with minimal hassle. You can find it here.
26. The Nutella Coffee Creamer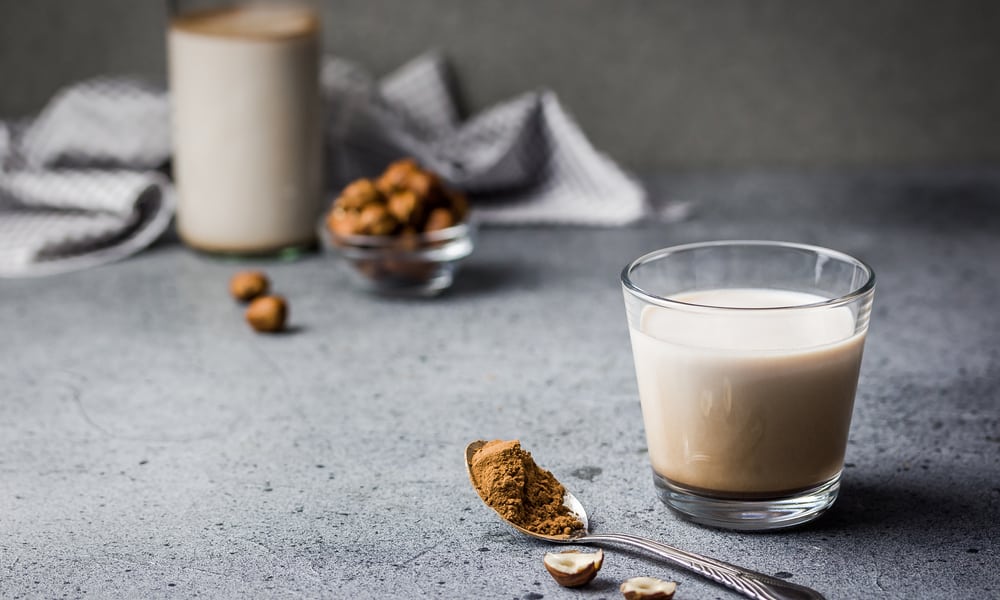 I remember the days when I used to eat jars of Nutella with a spoon as a snack. That was before I got to the age when a jar of Nutella translates directly into five pounds on my belly. Though I can't reclaim my youth, I can reclaim my love for Nutella using this creamer recipe, and you can too! If you love Nutella as much as I do then please try this recipe! It is worth every calorie.
27. The Coconut Milk Coffee Creamer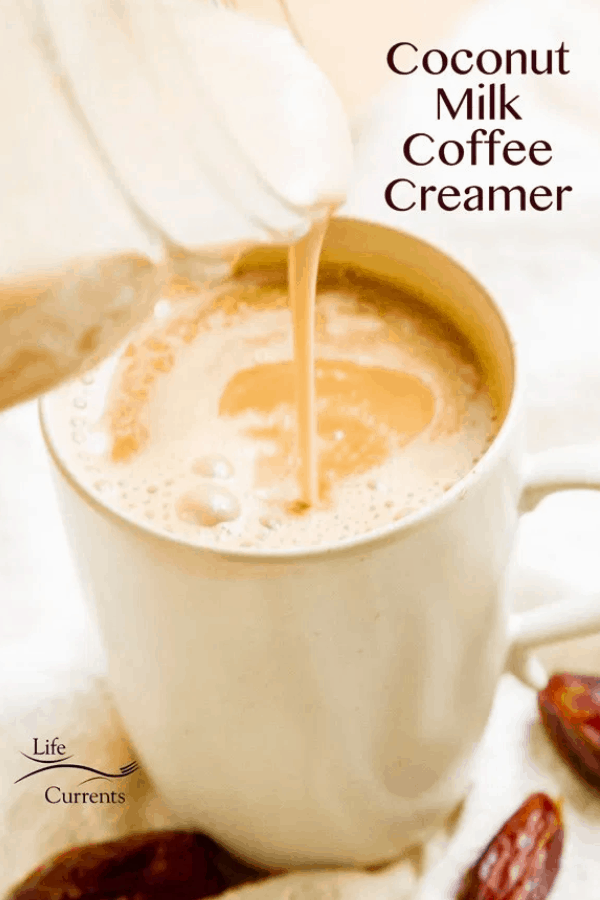 Coconut milk is a great dairy alternative, and it tastes delicious with the hints of coconut it imparts to any dessert or drink that you put it in. This coffee creamer is one of my regular go-to's because it is easy to make and not too rich for drinking every morning. While all of the recipes on this list are amazing, some are just too sweet and rich for me early on in the day. This one strikes a good balance, in my opinion. You can try it here.
28. The Chocolate Coffee Creamer
There comes a time when every person finds themselves craving chocolate. In those trying times, this chocolate coffee creamer will come to the rescue. Don't deprive yourself of good things. Try the recipe here.
29. The Chocolate Raspberry Coffee Creamer
We had the white chocolate raspberry creamer. Here comes the chocolate raspberry coffee creamer in all of its chocolate and berry goodness. I love this for when I want a cup of coffee as a dessert after a meal. It imparts the perfect amount of dessert flavor without overpowering my brew. Find the recipe here!
30. The Everything Coffee Creamer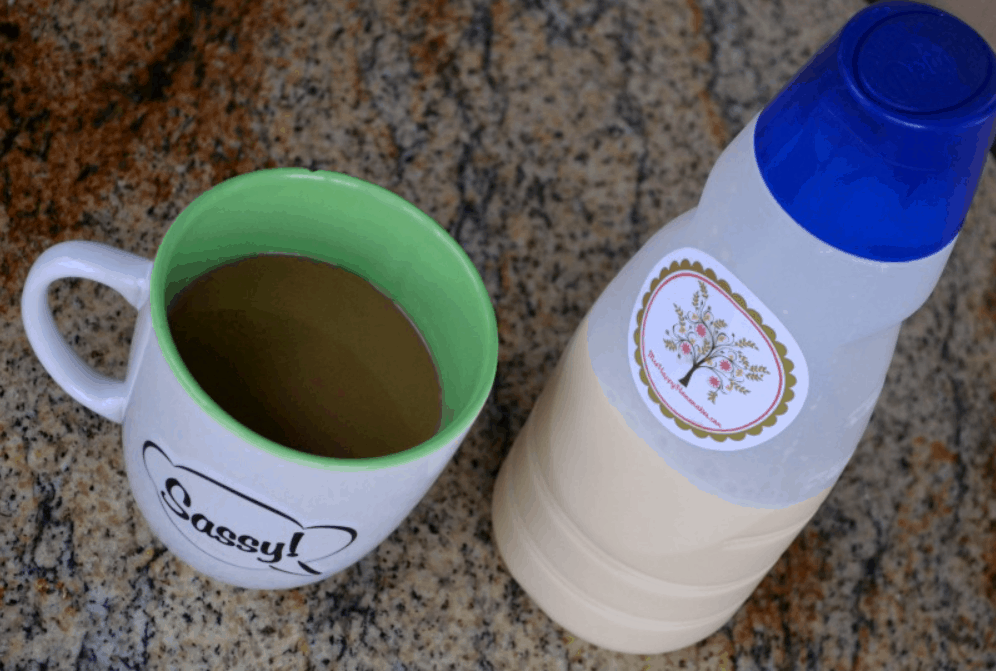 To top off this list, I had to include this ingenious everything coffee creamer recipe. It gives you a simple base recipe which can be customizable with over a dozen different flavors of your choice. Once you get the hang of making your own coffee creamer, the possibilities are endless. Go out there are be as creative as your heart desires. You can try this recipe here!
Conclusion
Did you enjoy that list of DIY coffee creamer recipes? Some things are better when made at home, and coffee creamer is definitely one of those things. The level of customization and different ingredient combinations that you can achieve go above and beyond what is available at the store.

Also, it's just plain fun to get into the kitchen and kick up some sugar and cream. Comment below if you've tried or think you are going to try any of these recipes, and share the article if you liked it!

[ratemypost]