What's your favorite way of making coffee?
Do you prefer the traditional ways, or do you have a machine that uses pods?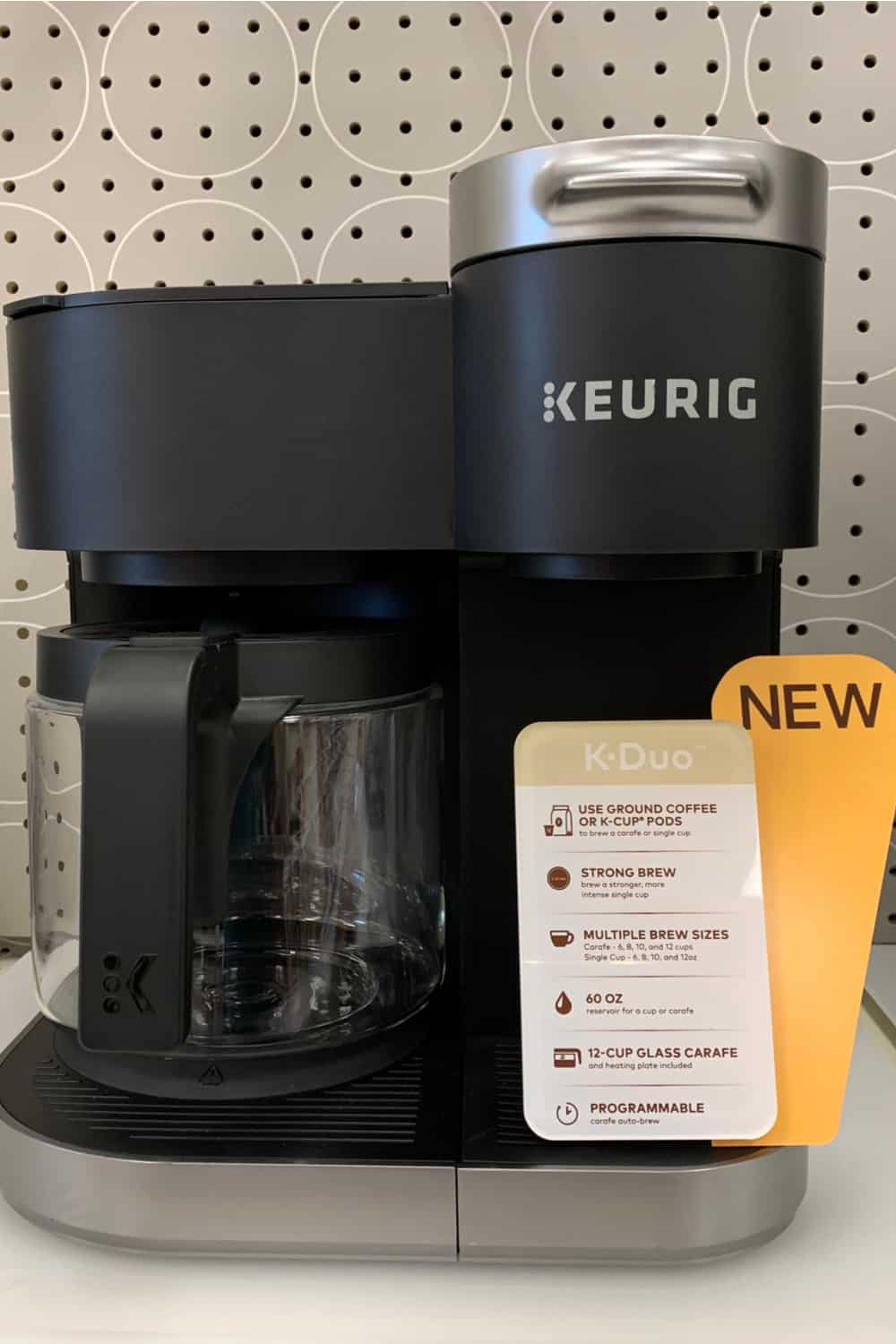 If you don't have a Keurig, perhaps you're wondering about the advantages and disadvantages.
Which comes out best in Keurig vs coffee maker? Here, we'll look at the positives and negatives of both to help you make the right, informed decision.
What's a K-Cup? A Quick Reminder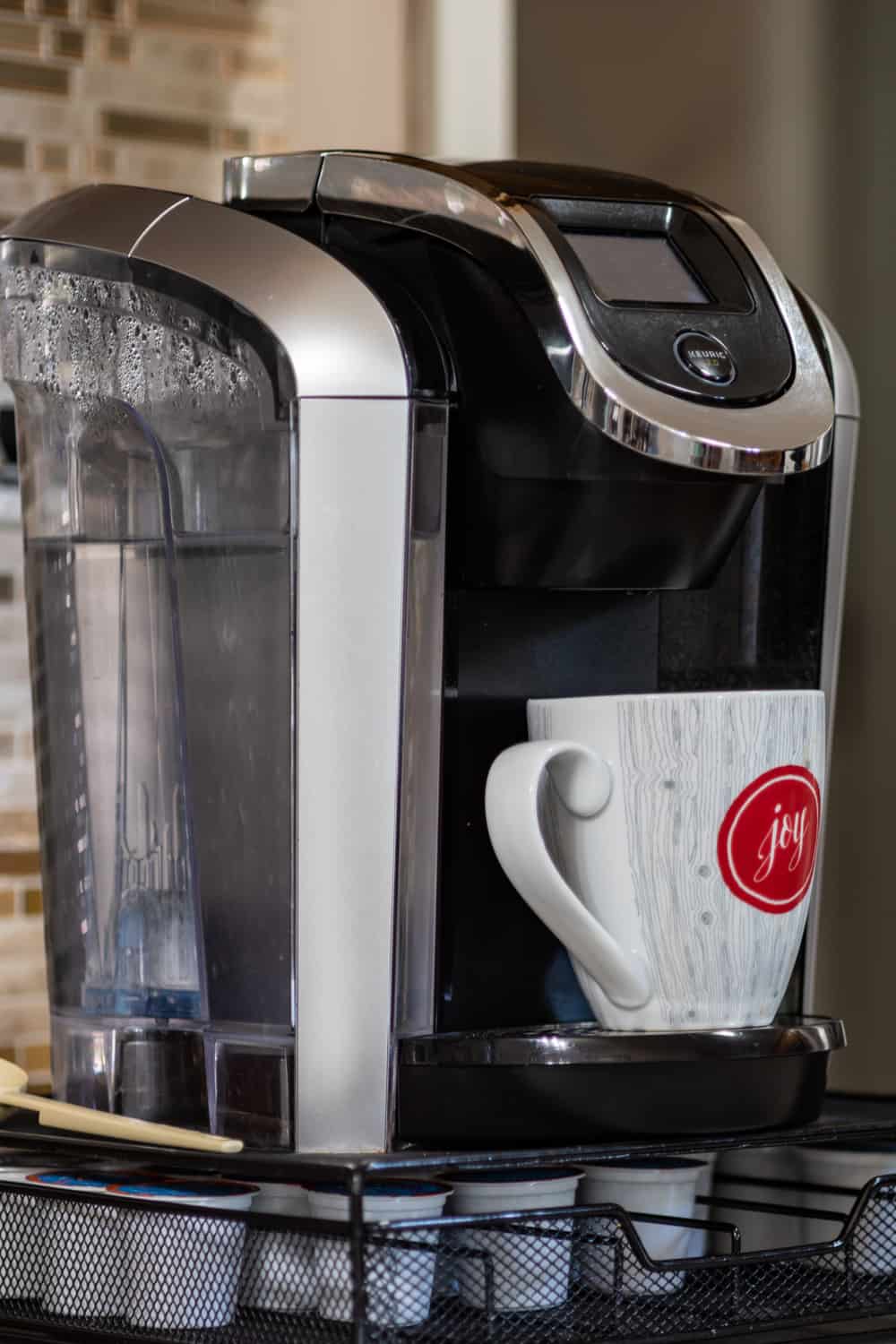 The Keurig machine is the original one-cup coffee maker that uses individual pods to produce your brew.
They were originally created to solve the problem of bitter, stewed coffee sitting in pots in offices all morning. However, they proved so popular that a home version was soon released and since then they have taken over. Since the patent expired in 2012, rival machines using pods have appeared.
It was estimated that in 2013, 13% of Americans drank at least one cup of pod-brewed coffee every day. By 2014, K-Cups had captured a quarter of the ground coffee market in the US. So how did this happen and how do they fare compared with more traditional coffee brewing methods?
Advantages and disadvantages of K-Cups
Keurig machines have some specific advantages over other ways of making coffee as well as some clear disadvantages.
We will look at these aspects in more detail compared to specific brewing methods below, but, in general terms, the main advantages are convenience and the availability of a wide selection of good coffees and other drinks.
The main disadvantages are the price – both for the machine and the pods – the fact that users are "locked in" to K-Cups, limiting their choices, and the environmental issues of literally billions of K-Cup pods ending up in landfill sites each year.
Now let's compare Keurig machines to other ways of making coffee.
Keurig vs regular coffee maker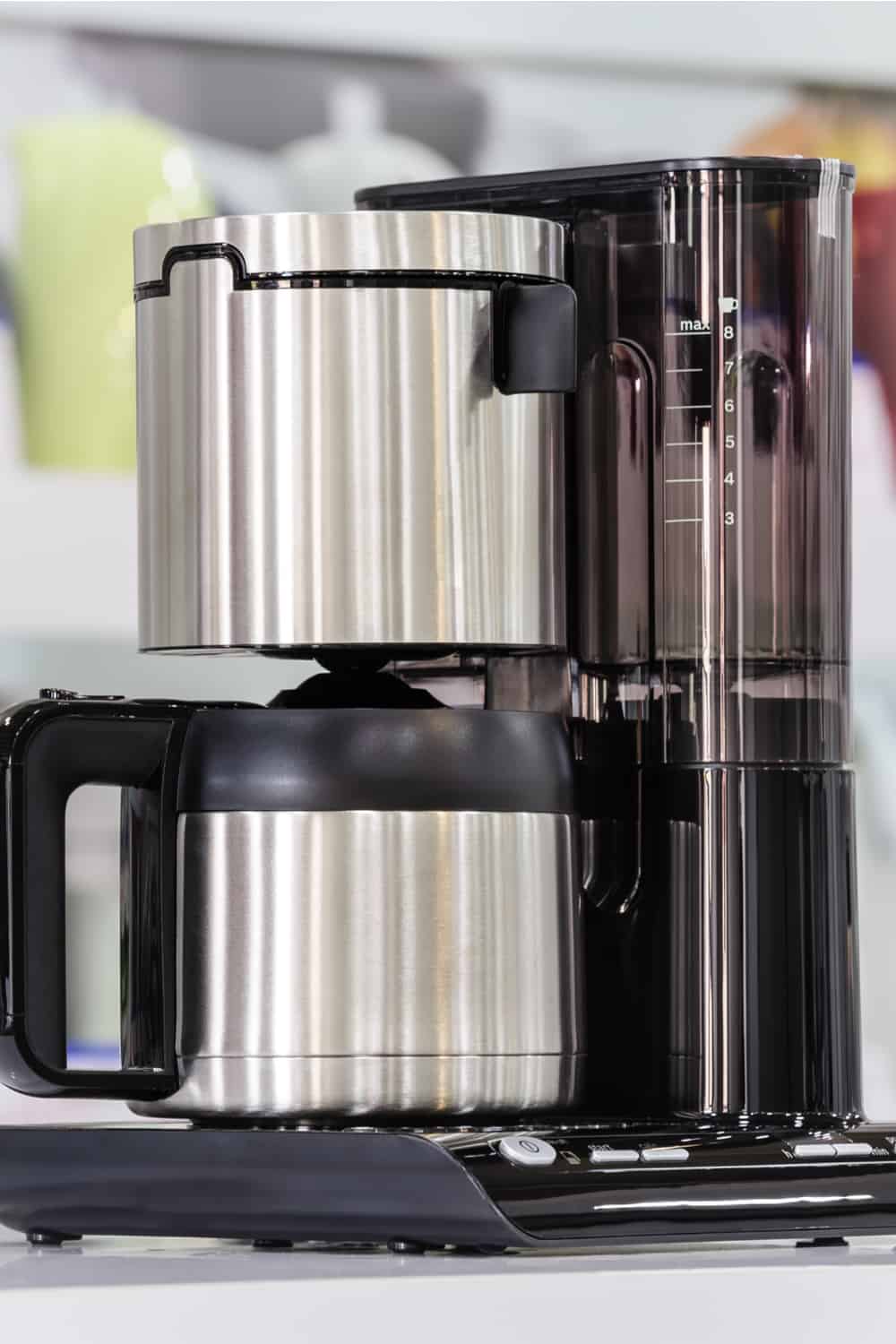 For "regular coffee maker" we will assume we are talking about an electric drip coffee machine. Until the arrival of the Keurig and rival brands, this had been the most popular form of coffee maker since they appeared in the 1970s.
A drip coffee machine is very simple to use and reliably produces decent coffee – as long as you know the correct dose and you use good coffee in the first place. However, with more variables, there is more chance you will end up with a bad cup than if you use a Keurig.
This is the type of machine the Keurig was specifically designed to replace and for one main reason. If you make coffee using a drip machine and drink it fresh, the coffee will be fine. However, if you leave it to sit and stew on the hotplate, it will become bitter and unpleasant.
These machines are much cheaper than Keurig coffee makers. Most Keurig machines cost at least four times this. Buying coffee beans or ground coffee works out much cheaper than using K-Cups too; K-Cups are as much as 2-3 times more expensive.
Advantages of K-Cup
Good range of coffees
Beverage always high quality
Convenience
Advantages of drip machine
Much less expensive to buy and to use
More freedom to use whatever coffee you choose
No plastic waste, less polluting
Keurig vs drip Coffee Maker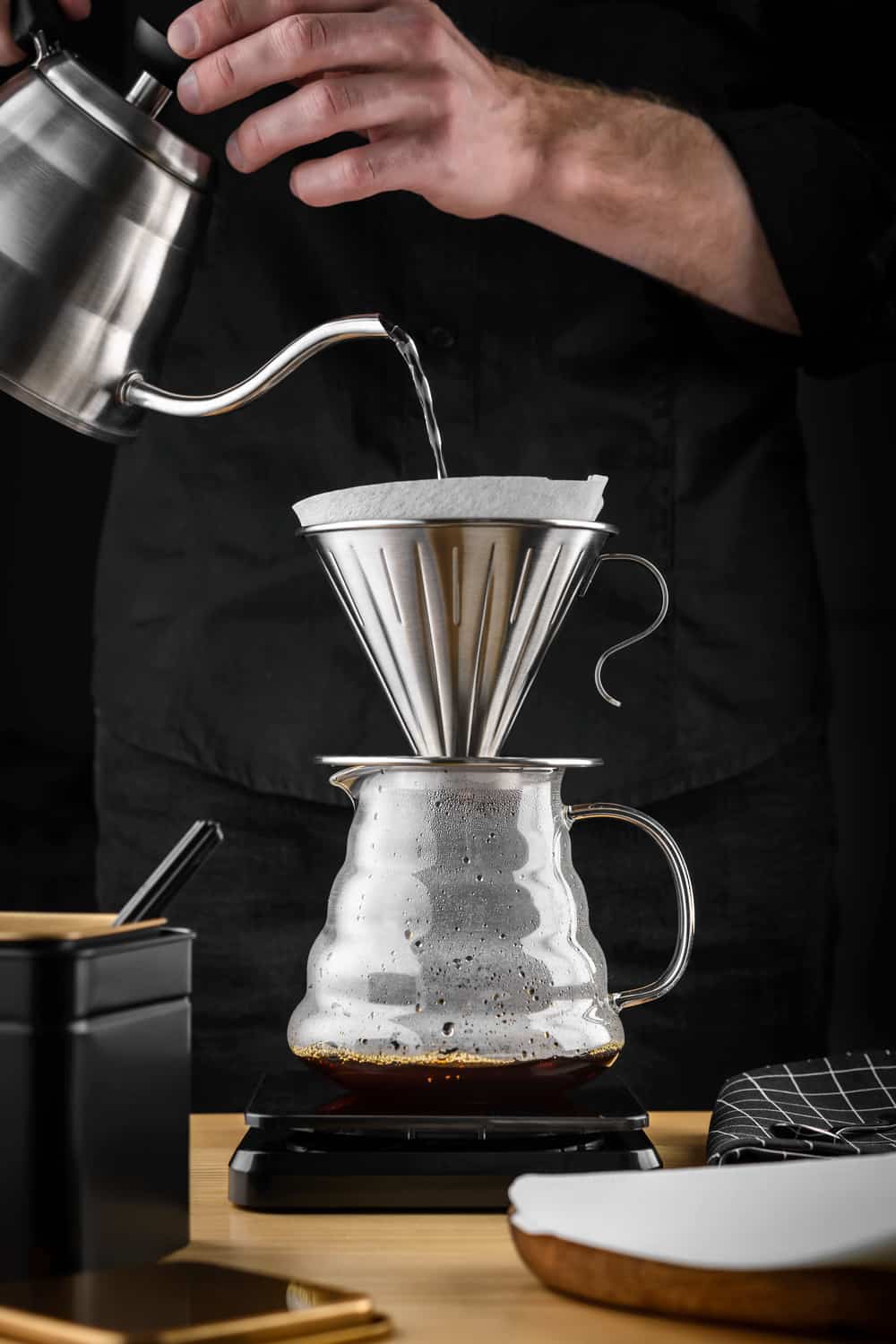 Here, by "drip" we mean a single-cup pour-over drip coffee maker. These have similar advantages and disadvantages to the drip machine, but also have the distinct extra benefit that you can probably make higher-quality coffee by this method.
If you are a true coffee aficionado, there is a good chance this is your method of choice. If you enjoy buying and appreciating expensive specialty coffees, using a pour-over drip is one of the best ways of bringing out the complex and subtle flavors you pay the extra money for.
Making the perfect cup like this is a fine art that takes practice to master. For some, the ritual of preparing the equipment, measuring and then slowly pouring is an important part of the process. For others, it is an unnecessary hassle.
It comes down to whether you value speed and convenience or prefer to take your time to brew. Both approaches are equally valid.
Advantages of K-Cup
Speed and practicality
Consistently good cup of coffee
Requires no skill to operate
Advantages of pour-over drip
Gives more flexibility to brew outstanding coffee with specialty beans
Enjoyable ritual of preparing coffee
Much less expensive than Keurig
Less environmental impact
Keurig vs ground coffee
One big advantage K-Cups have over buying coffee beans and especially ground coffee is that they keep fresh for a much longer period.
When green coffee beans are roasted, the flavors and aromas of coffee are created by a process known as the Maillard reaction (this is the same process that causes toast to taste different from bread and cooked steak to have a different flavor and texture to raw meat).
Freshly roasted coffee beans contain a lot of carbon dioxide which is released rapidly during the first few days after roasting. After this, they begin to release the CO2 more slowly.
After between a week and two weeks, enough CO2 has been released to allow oxidization to begin. Once oxidization starts, the flavor of the beans begins to deteriorate and there is almost nothing you can do to stop this.
In the case of pre-ground coffee, the exponentially larger surface area allows oxidization to occur at a much faster rate, meaning ground coffee deteriorates much faster than whole beans.
For oxidization to occur, the one thing you need is oxygen. However, when coffee is packed into a K-Cup pod, the oxygen is completely removed, effectively placing the coffee in "stasis" and halting oxidization in its tracks.
For this reason, premium coffee in a K-Pod will remain in optimal condition for much longer. This means that if you are only an occasional coffee drinker, investing in a Keurig could be a good idea since your coffee will remain fresh for much longer.
If you buy beans or grounds and don't finish the coffee within a week or two, you will end up drinking stale coffee. Then again, if you are only an occasional drinker, you might not wish to spend the money on a machine you are not likely to use very often.
How much is a Keurig?
The price of a Keurig machine, as well as the cost of the pods, is likely to be a significant factor for most people considering purchasing a Keurig – so how much do they cost?
The smallest and cheapest Keurig is the K-Mini K15. Beyond that, several other models are available with different features including the ability to pour carafes of coffee.
The newest model is the Keurig K-Elite, it's a hot and cold combo brewer.
Is a Keurig worth it?
The question of whether a Keurig is worth it depends very much on you and your priorities since, as we have explained, Keurig machines have several clear advantages over other methods of brewing, as well as some disadvantages.
The main draw is the pure simplicity and convenience of using a Keurig. If you want your coffee to be ready quickly and with the minimum of fuss in the morning as you dash out the door, the Keurig is hard to beat.
The other big plus is that fact that K-Cups stay fresh for much longer than regular beans or grounds. If you find your coffee tends to sit around going stale because you don't finish it up quickly enough, a Keurig could be a good solution.
With a Keurig, you know you are guaranteed a quick, fresh and great-tasting cup every time.
However, there are definite drawbacks to owning a Keurig, not least of which is the price. Keurig coffee makers are much more expensive than regular drip machines or other brewing methods; after the initial outlay, you will also spend more on pods than regular beans or grounds.
Another major drawback is being forced to buy only coffee sold in pods. While there is currently a huge range available – both using official K-Cups and other "rebel" brands – you still don't have the flexibility to buy whatever you like afforded by a traditional method.
Check out this video on how to hack a Keurig 2.0 to make it accept "rebel" pods.
It should be pointed out that Keurig has recently launched reusable K-Cups which seeks to redress this issue.
The final significant problem associated with K-Cups is the serious environmental impact they have. If you are ecologically-conscious, using what has been described as "the most wasteful form of coffee there is" is hard to justify.
In a nutshell, if you value speed and efficiency, don't have time to waste brewing coffee and don't mind the extra cost, a Keurig might be a smart purchase.
If you are looking to save money and appreciate the freedom and creativity afforded by traditional methods, a Keurig is maybe not the wisest investment.
Good for some, not for others
Whether you love them or hate them, Keurig coffee makers are here to stay. They might be expensive, but they are super practical, and for ease of use, you can't beat them. Maybe if Keurig could solve the ecological issues, they might become acceptable to more people.
Do you have a Keurig? Do you prefer them to other coffee-brewing methods? What do you think about the pollution they cause. If you have any comments, please leave us a message as we always love hearing from you – and if you enjoyed the article, please don't forget to share!
Resources