India is home to one of the world's great cuisines, and in such a vast land, it will hardly come as a surprise that the street food scene is both lively and hugely diverse. From the north to the south of the country, you will find an almost unrivaled selection of delectable snacks and morsels to try – so here are our top 31 Indian street foods that you need to try.
Appams are Indian pancakes made with fermented rice batter and coconut milk and are popular in the south of the country, especially places like Kerala and Tamil Nadu. They can be eaten with savory or sweet toppings and are a common breakfast food – although you can also have them for dinner. There are many versions of this street food snack, so you'll never get bored with ordering them – and will probably miss them when you leave!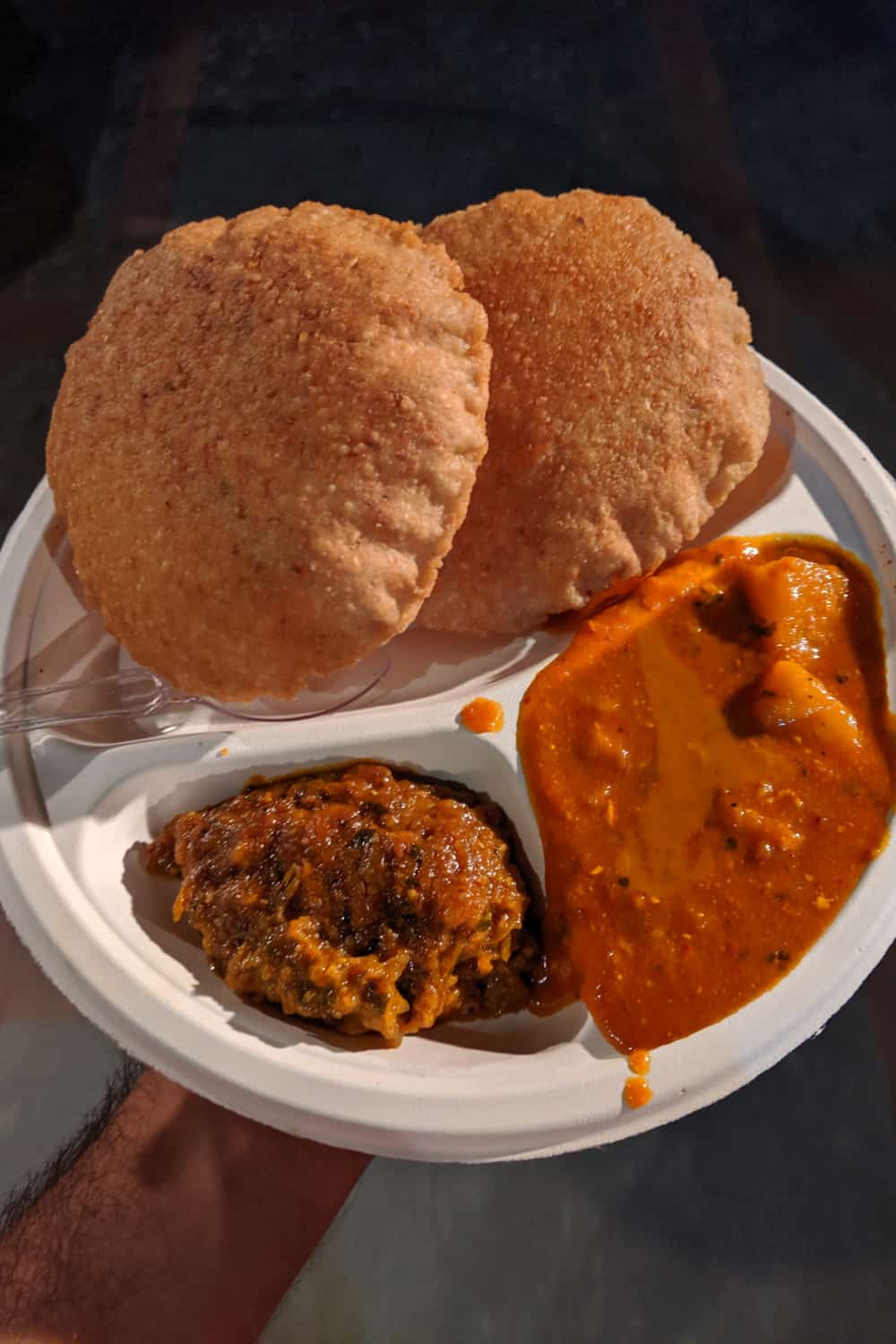 A Delhi favorite, this snack consists of puris (deep-fried bread) stuffed with dhal (lentil curry) and served with spicy potatoes. This is a classic breakfast street food and is most closely associated with Delhi's Chandni Chowk area.
Not only popular throughout India but also in Nepal, Bangladesh and Pakistan, panipuri is a street snack that consists of a hollow puri stuffed with a delicious savory filling. As you can imagine, there are hundreds of possible variations, but standard fillings include things like potato, tomato, chili, chickpeas and more. You'll find these anywhere you travel in India and are a delicious treat at any time of the day.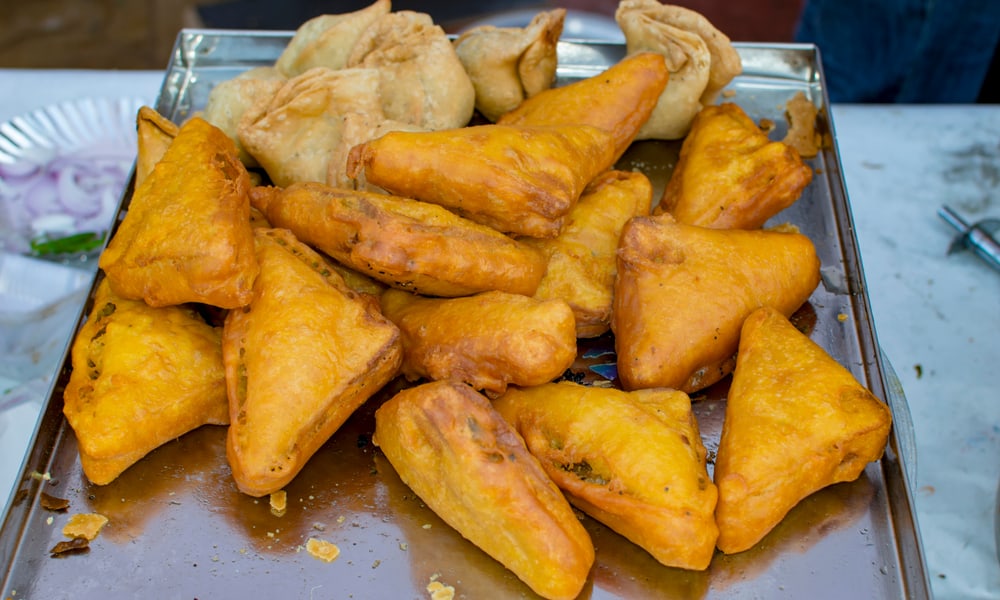 Each different part of India has its own local specialties, and this street food creation of battered and stuffed green chilies is one to look out when spending time in the north-western state of Rajasthan. Crispy and spicy, a delectable snack you are sure to love.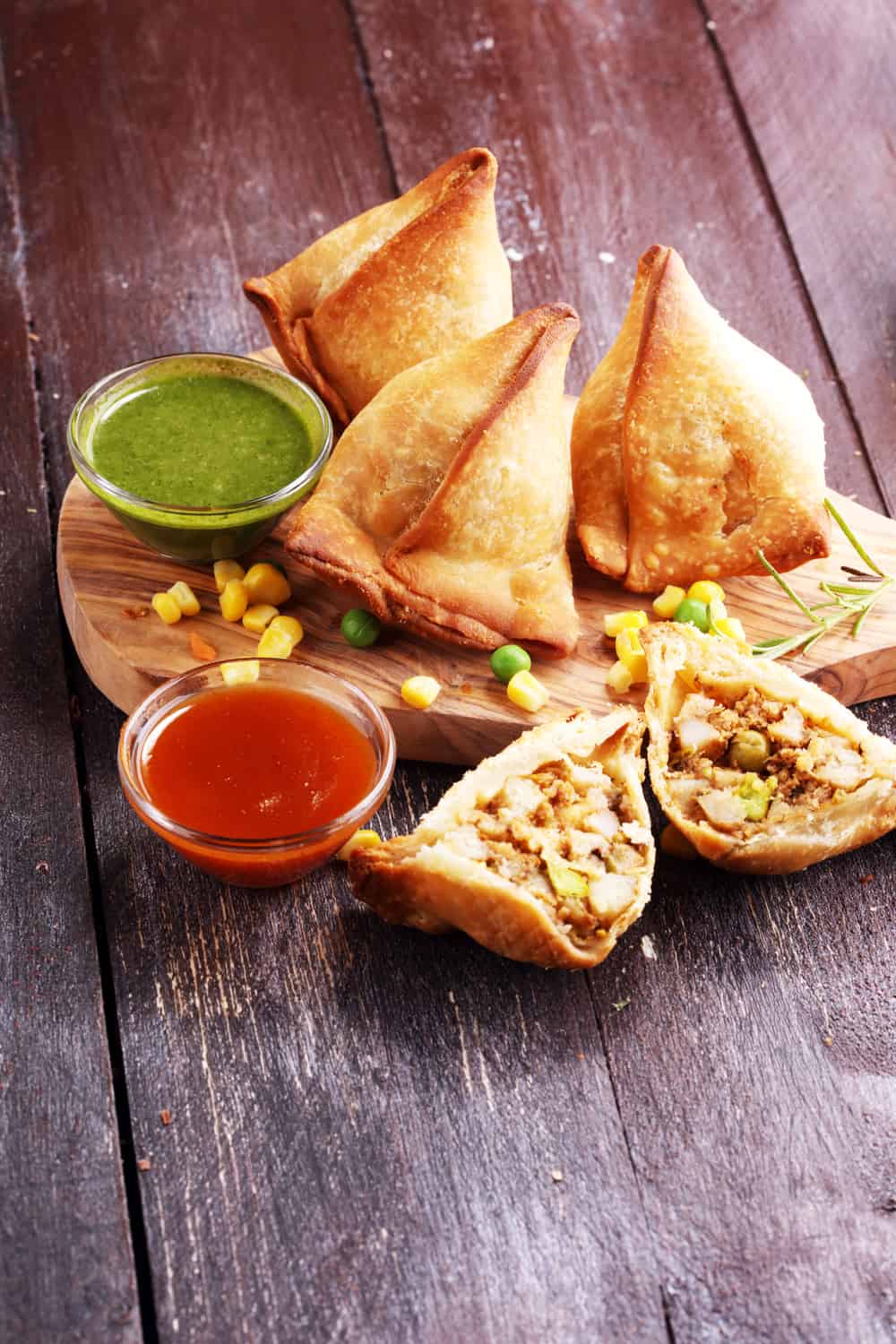 Samosas are one of the best-known Indian street foods outside of the country, but while you are there, you have to taste the real thing. They usually contain savory fillings – either meat or veg – and are accompanied by onions, chutney and yogurt. However, sweet versions also exist, and you're sure to enjoy sampling all the various takes on this classic Indian snack.
One of Mumbai's most famous street foods, bhel puri contains a mixture of puffed rice, potatoes, onions, chaat masala and much more. The mixture depends on the vendor – we recommend you try a few different versions until you find your favorite – and once you do, you'll probably find yourself going back every day for more. This snack is traditionally associated with Chowpatty and Juhu beaches, and it's best enjoyed as you stroll along the seafront while the sun goes down.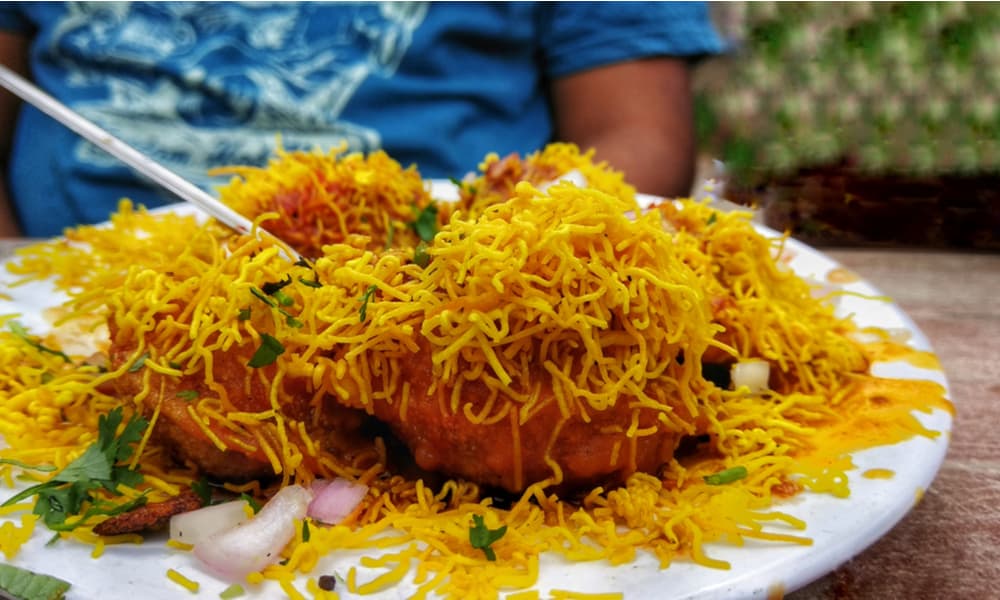 Sev puri is a version of bhel puri that includes crispy noodles called sev that give it a crunchier texture. There are probably dozens of variations on the same theme, but sev puri is among the most common, making it well worth tracking down if you are already a bhel puri convert.
Chana masala, a chickpea curry, is well known outside of India and is a standard item on Indian menus everywhere. In India itself, it is also one of the most popular and easily found street foods. You can order it with a couple of pieces of roti or naan, making it a great choice for travelers who need something quick and filling to eat while on the go.
A typically Bengali snack that has spread throughout the rest of the country, ghugni chaat is made by cooking peas with plenty of fragrant spices and serving it with a squeeze of lemon. The best place to find this one is in Kolkata, so if you're passing through, this is another one to add to the long list of foods to try while you're there.
This tasty specialty is misleadingly named since there's no poultry in it at all – Bombay duck is actually a species of fish. Nevertheless, this irresistible snack of deep-fried fish strips is one to look out for on the streets of Mumbai and one every self-respecting foodie needs to try.
Almost anywhere you travel in the world, grilled cobs of corn are likely to be a staple of the street food scene, and the Indian version comes covered in lemon and masala to give it a distinctly local flavor. You didn't just expect it to be dipped in butter, did you?
Vadas are fritters and they come in many guises, including ones made of flour, potatoes or pulses. Dal vadas are made using urad, moong and chana dal and are extremely popular in southern India, where this is likely to become one of your go-to street foods during the time you spend there.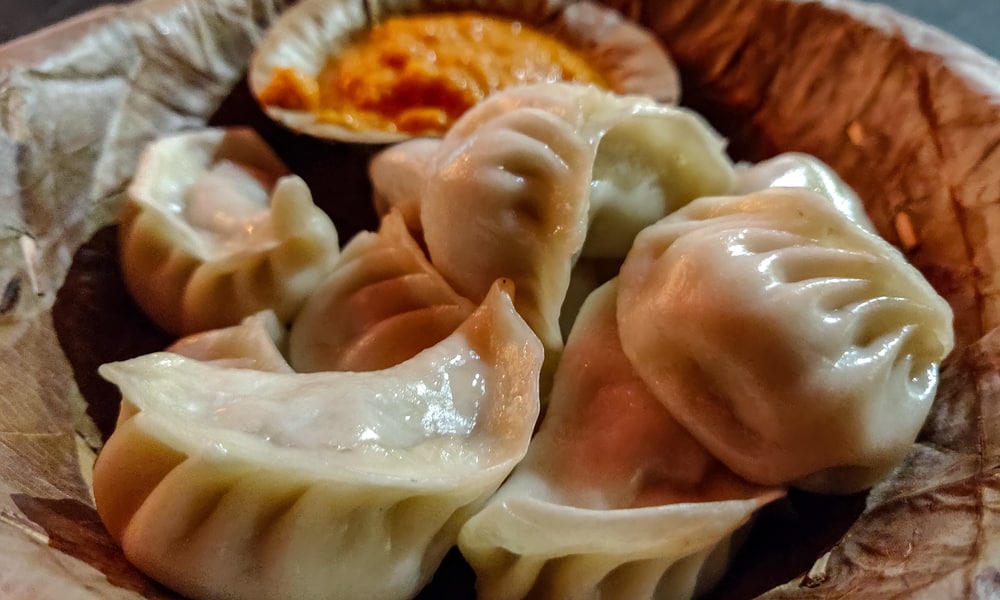 Momos are the beloved filled dumplings beloved of Tibetans, Nepalis, Bhutanese – and Indians from the mountainous north of the country. Packed with meat, vegetables and Indian spices, momos are the perfect food for chilly Himalayan evenings. They are also now available throughout the rest of India, so you can still try them even if you don't have time to venture into the far north.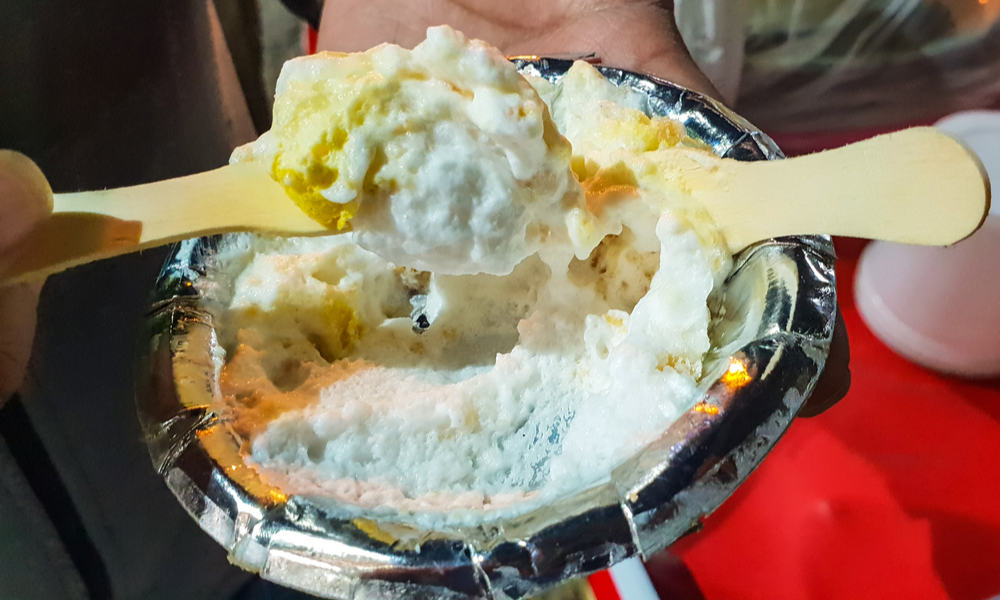 India might be better known for its selection of spicy savory snacks, but there is plenty for those with a sweet tooth to sample too. This delight is usually eaten during the cooler part of the year and goes by different names depending on where you are. Whatever the locals call it, you will be able to pick it out by looking for a frothy, milky dessert with a range of attractive garnishes.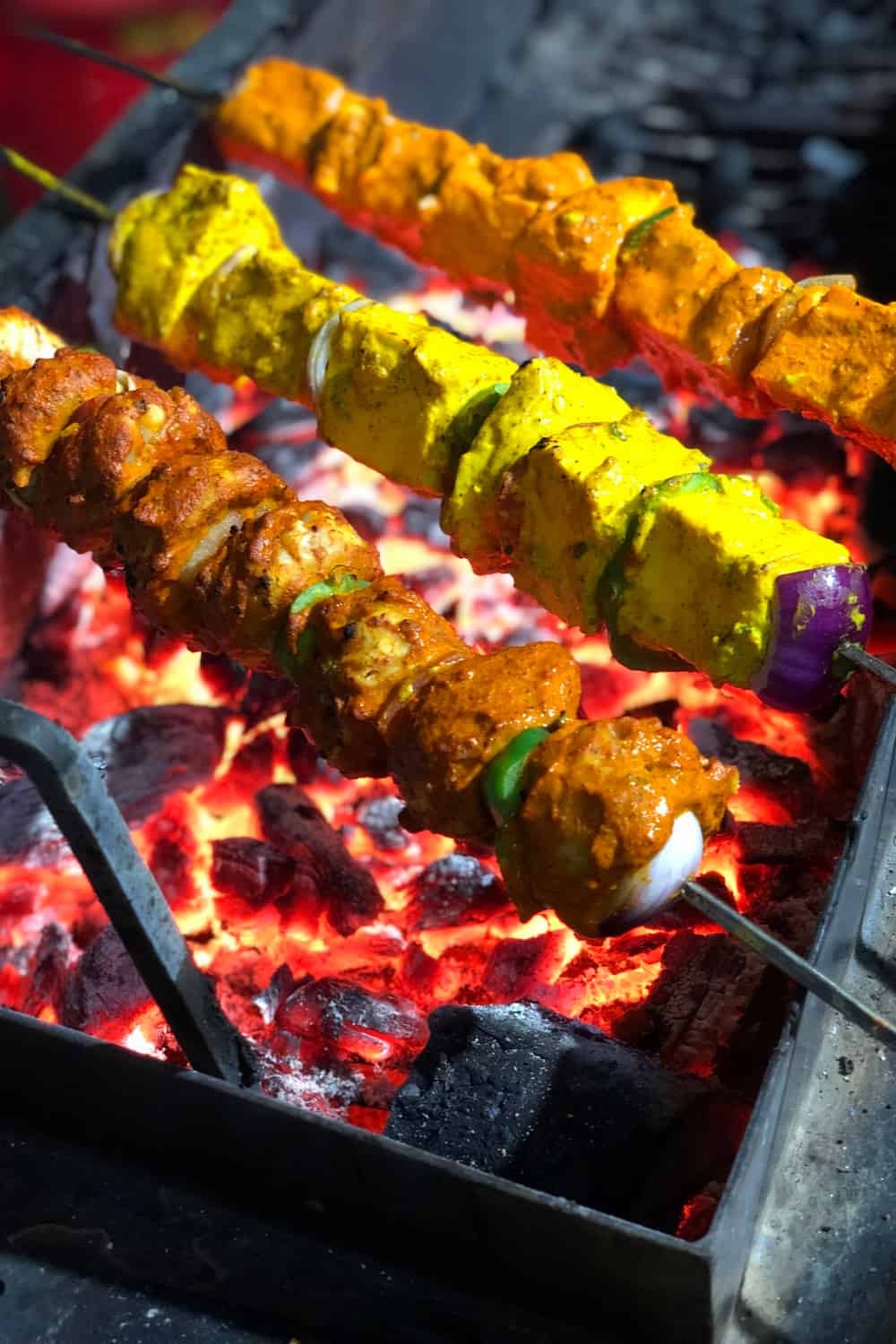 Tikka refers to marinated boneless chicken – or sometimes other meat – that is cooked in a traditional clay oven or tandoor. The smell is heavenly, and the juicy tender meat simply falls apart in your mouth, making this a delicious treat to pick up and savor wherever you see it cooking.
Also known by several other names, this is a common street food you should be able to find almost anywhere in the south. The taste is similar to dosas (see #27 below) but they come in the form of fried dough balls. Best eaten with coconut chutney for a true taste of southern India.
If you're looking for something to help cool you down in the sometimes punishing Indian heat, an ice gola could be just the thing. It's essentially crushed ice molded onto a stick and colored with a range of brightly colored sugary syrups. It also packs quite a sugary punch, so it's a good option if you need a daytime energy boost to help you keep exploring.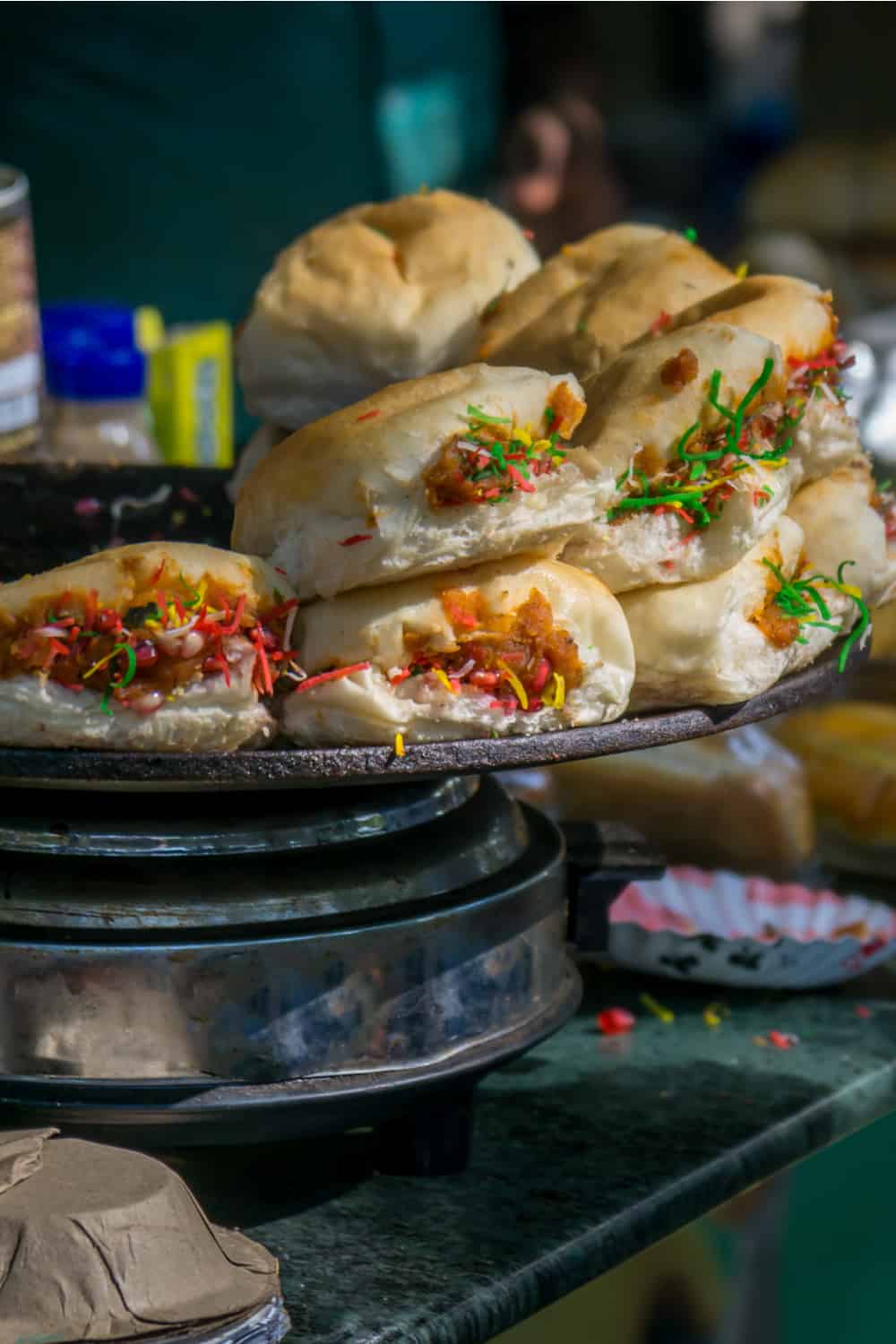 Mumbai is a city that is blessed with a particularly thriving street food scene, and another favorite from there is the vada pav, a kind of Indian burger made of potato fried in chickpea batter. This is a Mumbai classic that is now available even in upmarket restaurants – but we think the best version is still the original, the inexpensive version that has been prepared in the street since the 1960s.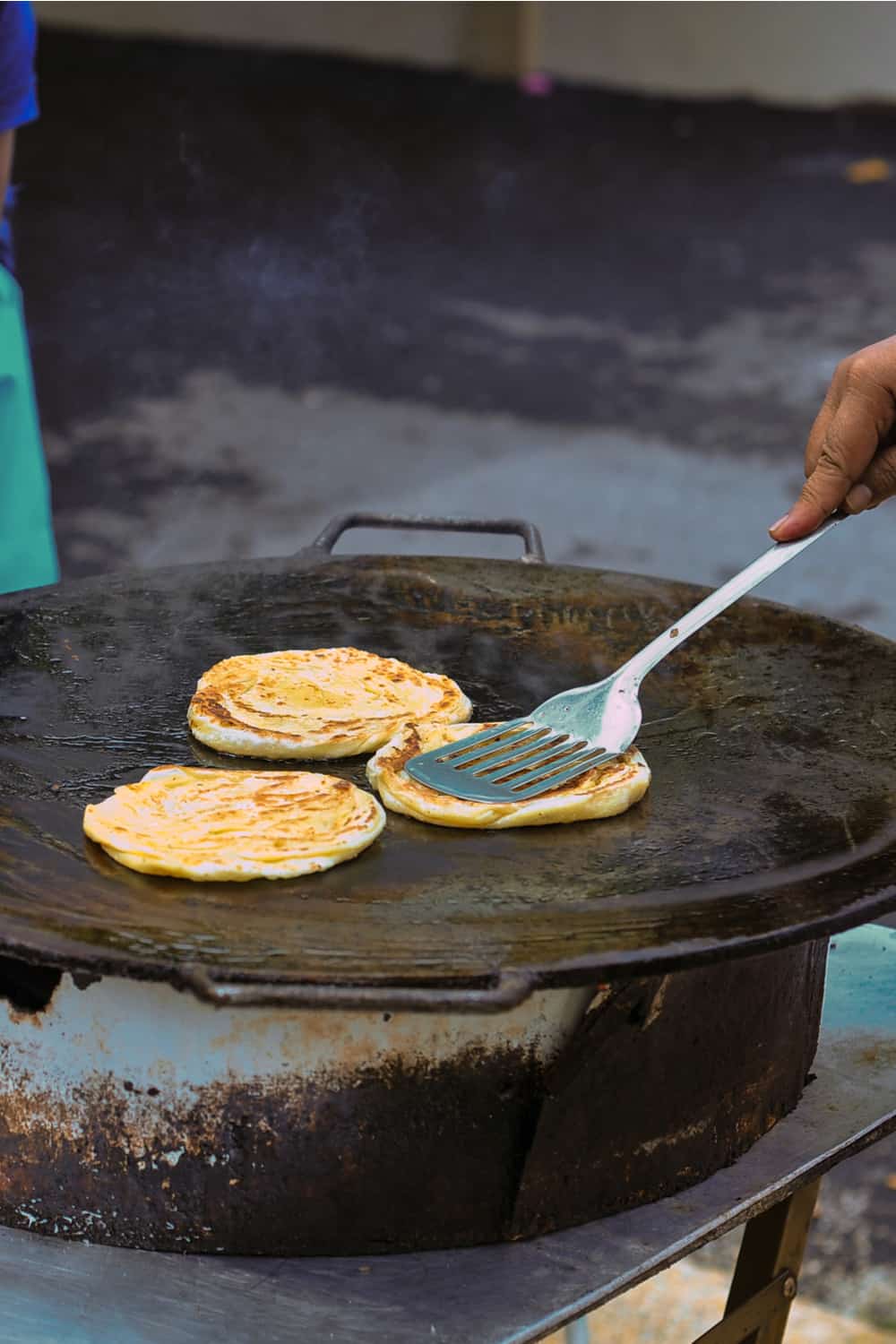 In the north of India, the staple is bread rather than rice, and the humble roti, an unleavened bread made from wheat is among the most common. If you order a thali, a tray of assorted dishes, it will almost certainly be accompanied by roti to mop up the gravy, and they can also be bought on the street as a convenient snack when you need to fill up on the go.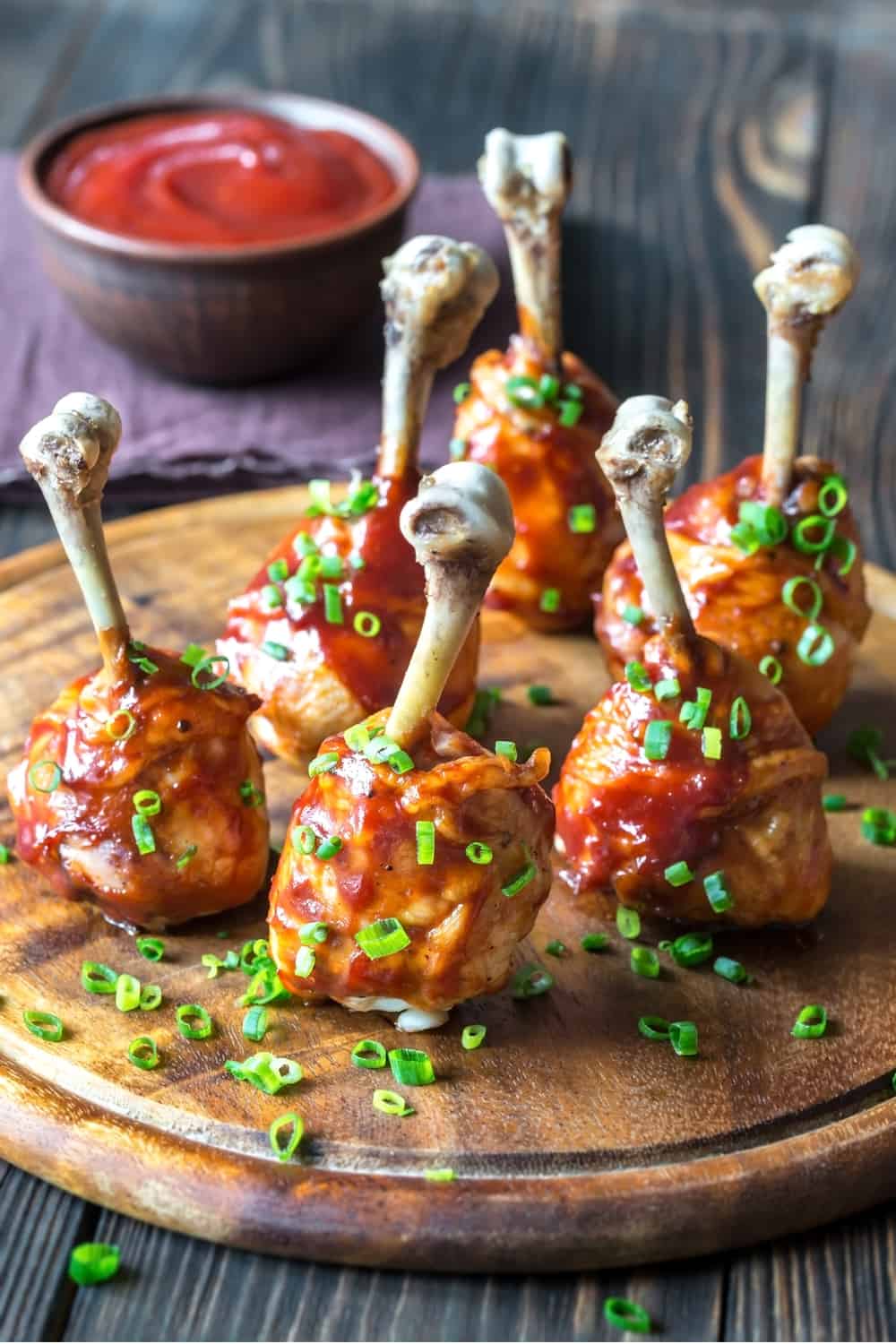 A simple but delectable treat most commonly found in Mumbai, chicken lollipops are nothing more than a chicken drumstick cooked in a lurid red paste that leaves it crispy on the outside but succulent and tender within.
India's answer to the milkshake, lassis are yogurt-based drinks that can be plain or flavored with fruit. They're wonderfully refreshing in the middle of a hot day when wandering the streets of one of India's chaotic cities, with mango lassi coming highly recommended.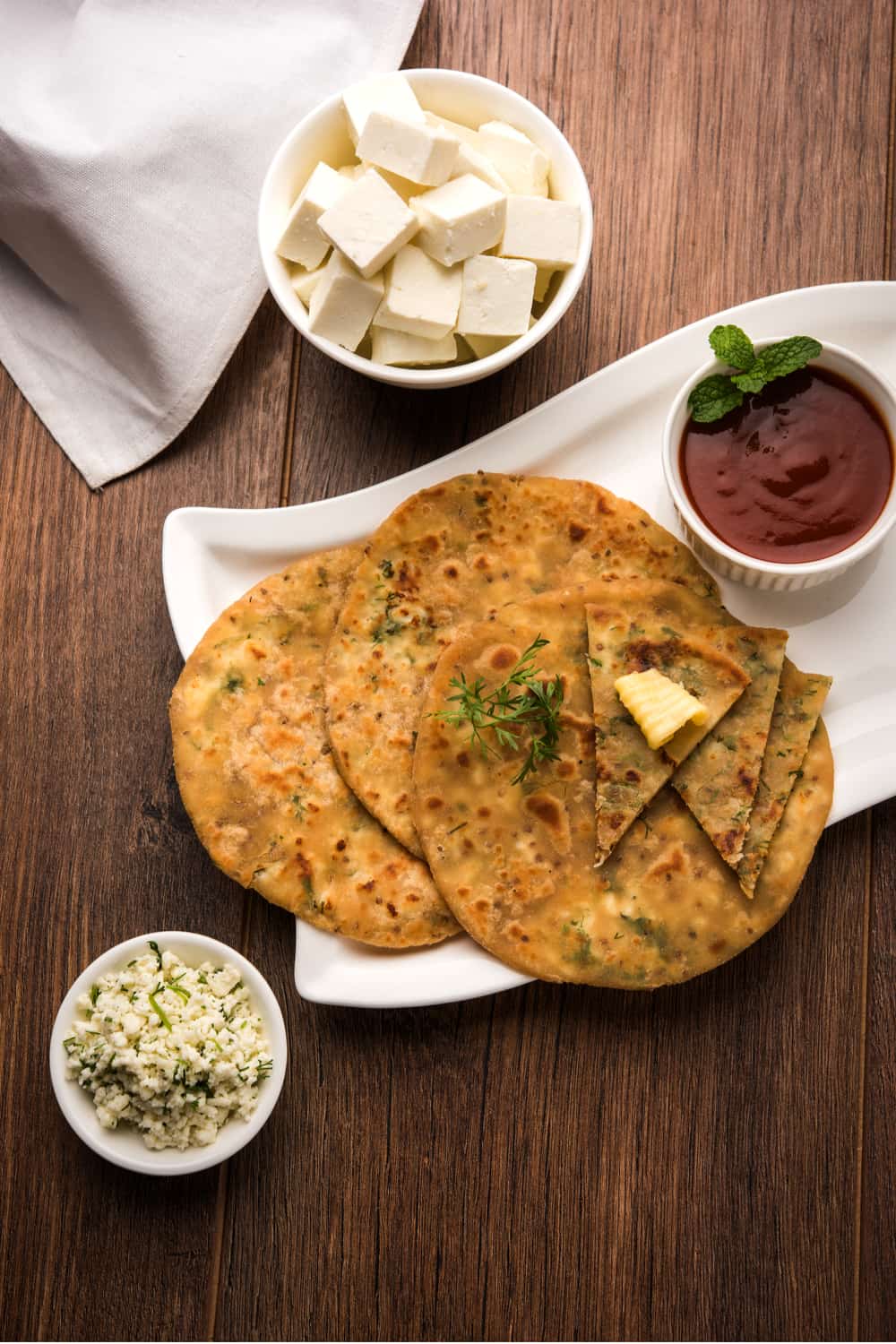 Paratha is popular throughout India, and versions are also consumed in Myanmar, Nepal, Bangladesh, Pakistan and even the Maldives. Parathas are a simple type of flatbread that are thicker than roti and are most commonly eaten for breakfast. They can be plain or stuffed and can be served with a whole range of accompaniments, including potatoes, cauliflower, radish, paneer, chutney and yogurt. This is a snack that is sure to become one of your go-to meals during your time in India.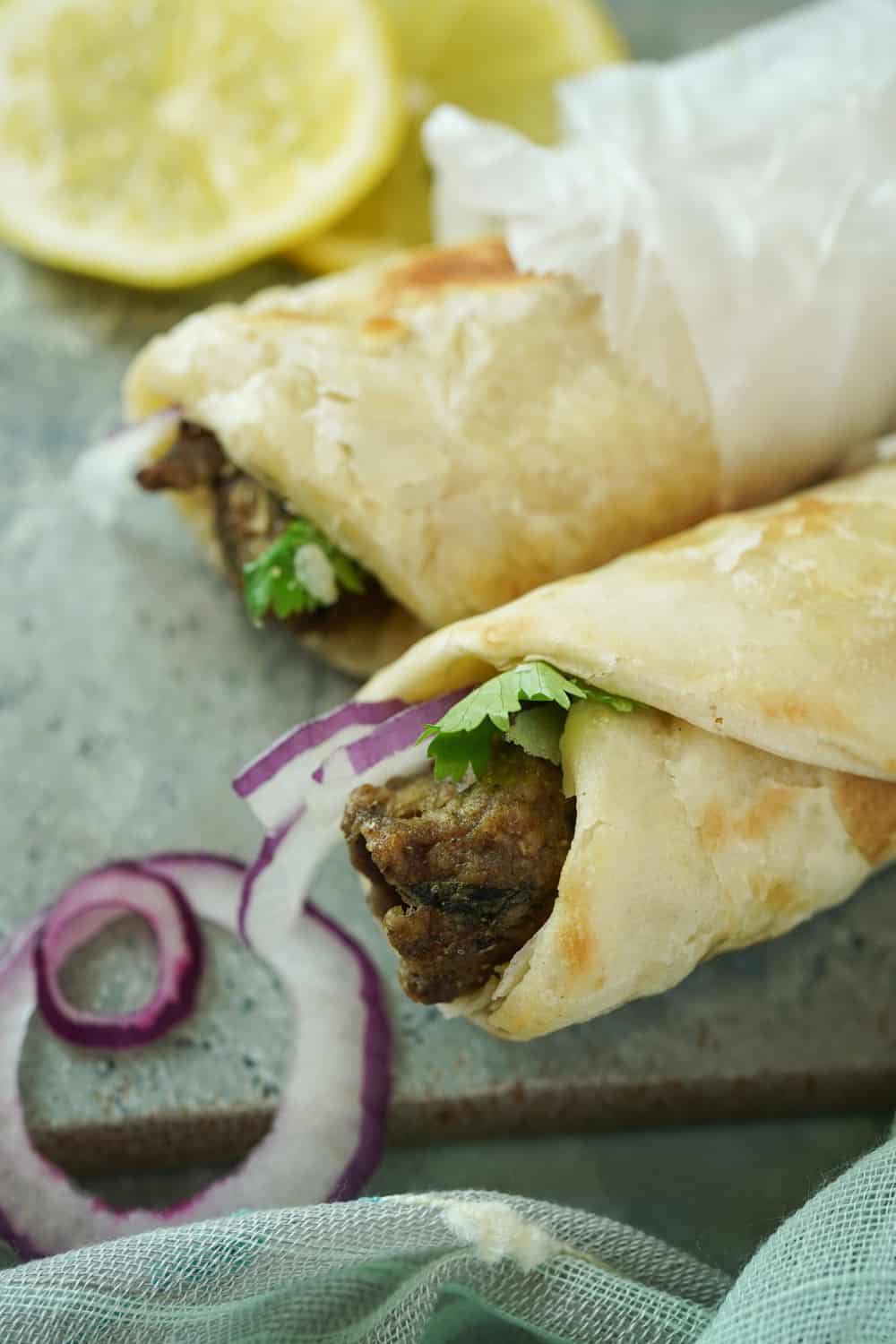 If you travel to Kolkata, you can't leave without trying kathi rolls. These are essentially the local take on paratha, and the bread is filled with grilled meat and vegetables along with chutney, egg, paneer and more. This snack is now found throughout the country – and it is even making a name for itself outside of India – but the best place to sample one is still in the city of its birth, so make sure you hunt them down while you're there.
Not all street food from India has to be wildly exotic, and you'll also find simple but tasty morsels like fried prawns for sale at the roadside. However, expect everything to have a distinctly Indian twist, and fried prawns are often cooked in a fragrant and spicy batter.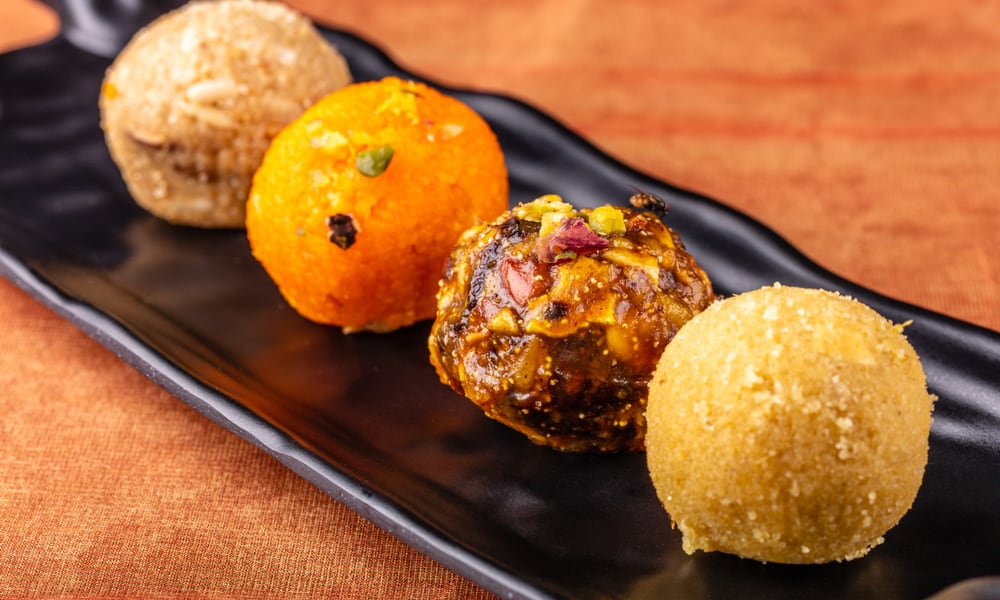 This must be one of the simplest of Indian desserts to make, but that doesn't mean it isn't absolutely delicious. Common throughout the southern part of India, they consist of not much more than moong dal, sugar, and ghee. Eat them with spicy coriander chutney to experience them at their very best.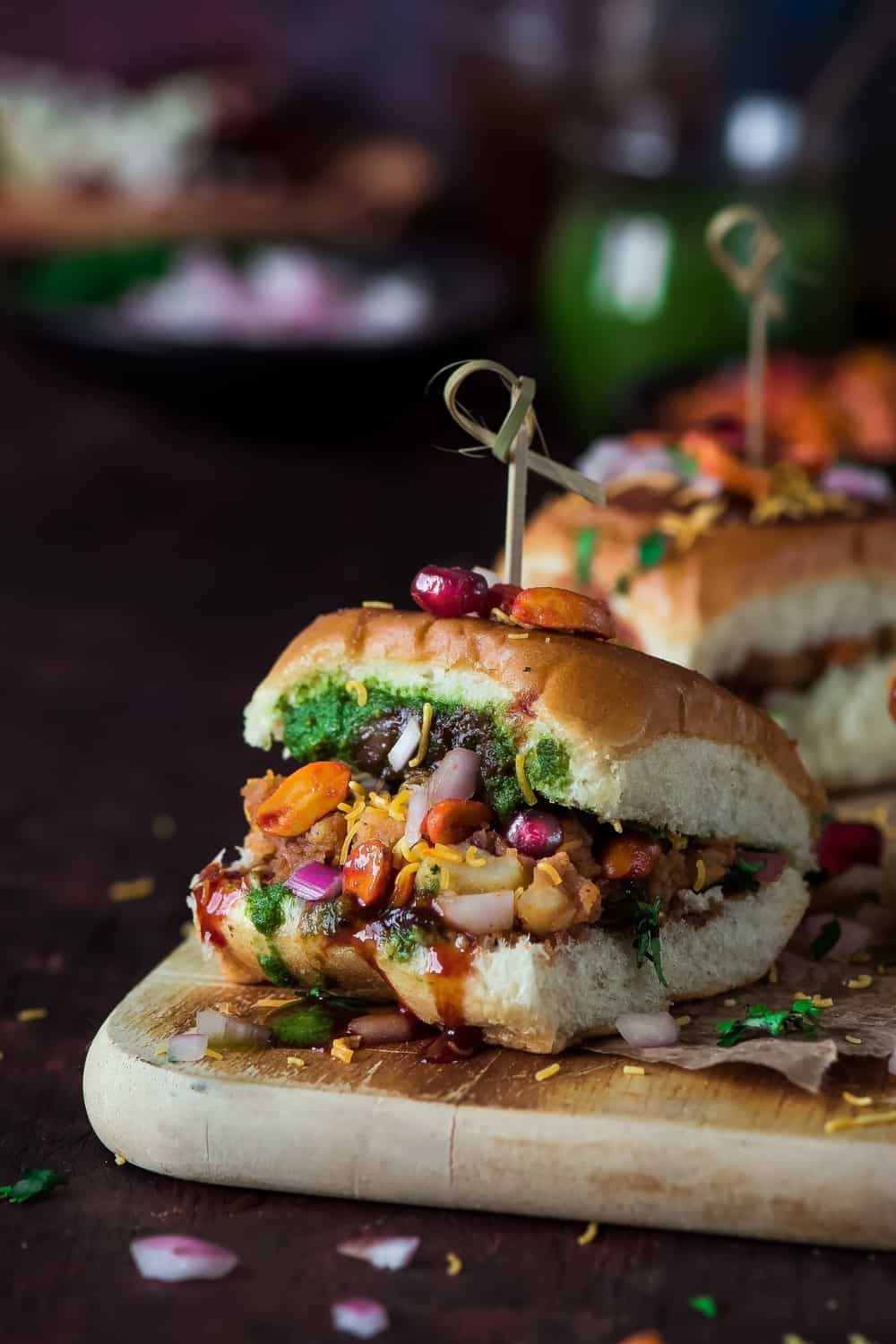 Dabeli is somewhat similar to vada pav and originally comes from Gujurat – although nowadays, you will find it all over the country. Dabeli combines different textures of crunchiness and softness and contains spicy potato combined with a distinctive sweet-and-savory sauce. Another Indian street food classic that can't be missed.
Beloved of the people of the south but for some reason less commonly found in Indian restaurants outside of the country, dosas are a type of pancake that probably originated in Tamil Nadu. As with any pancake, they can be served with a wide range of toppings, either sweet or savory, and they are ideal for breakfast or as an afternoon snack.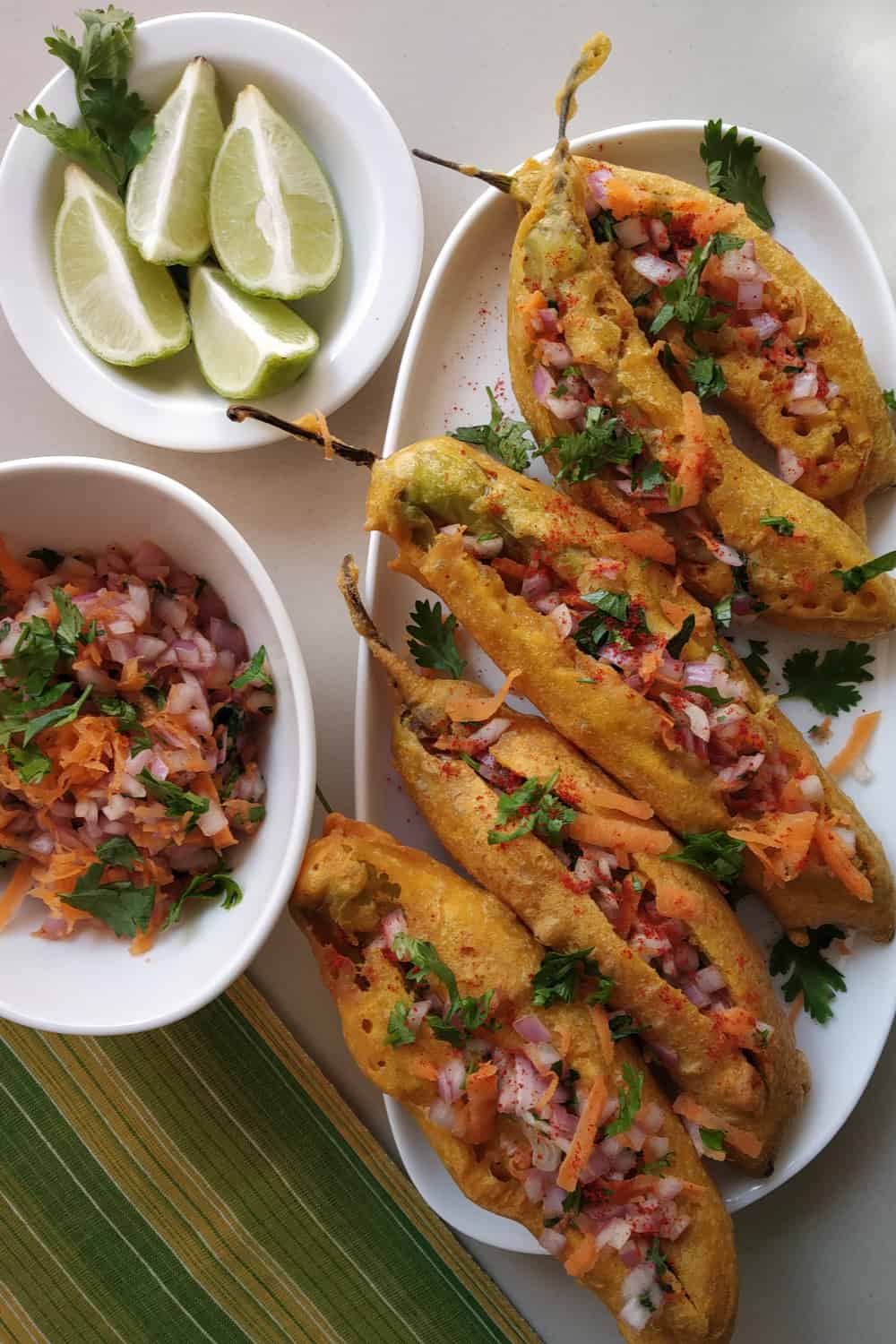 If you liked the sound of the Rajasthani specialty mirchi ke pakode in #4, this is another snack to seek out when you're down south, especially in the city of Hyderabad. Highly spicy but extremely delicious, this is another scrumptious morsel you need to try if you have chance.
Along with dosas and appams, idlis are among the most iconic foods of southern India. An idli is a type of pancake made from rice, and they taste amazing when served with vegetable curry. Perhaps the best place of all to try them is in Chennai, the capital of Tamil Nadu, where they are among the most popular choices for breakfast.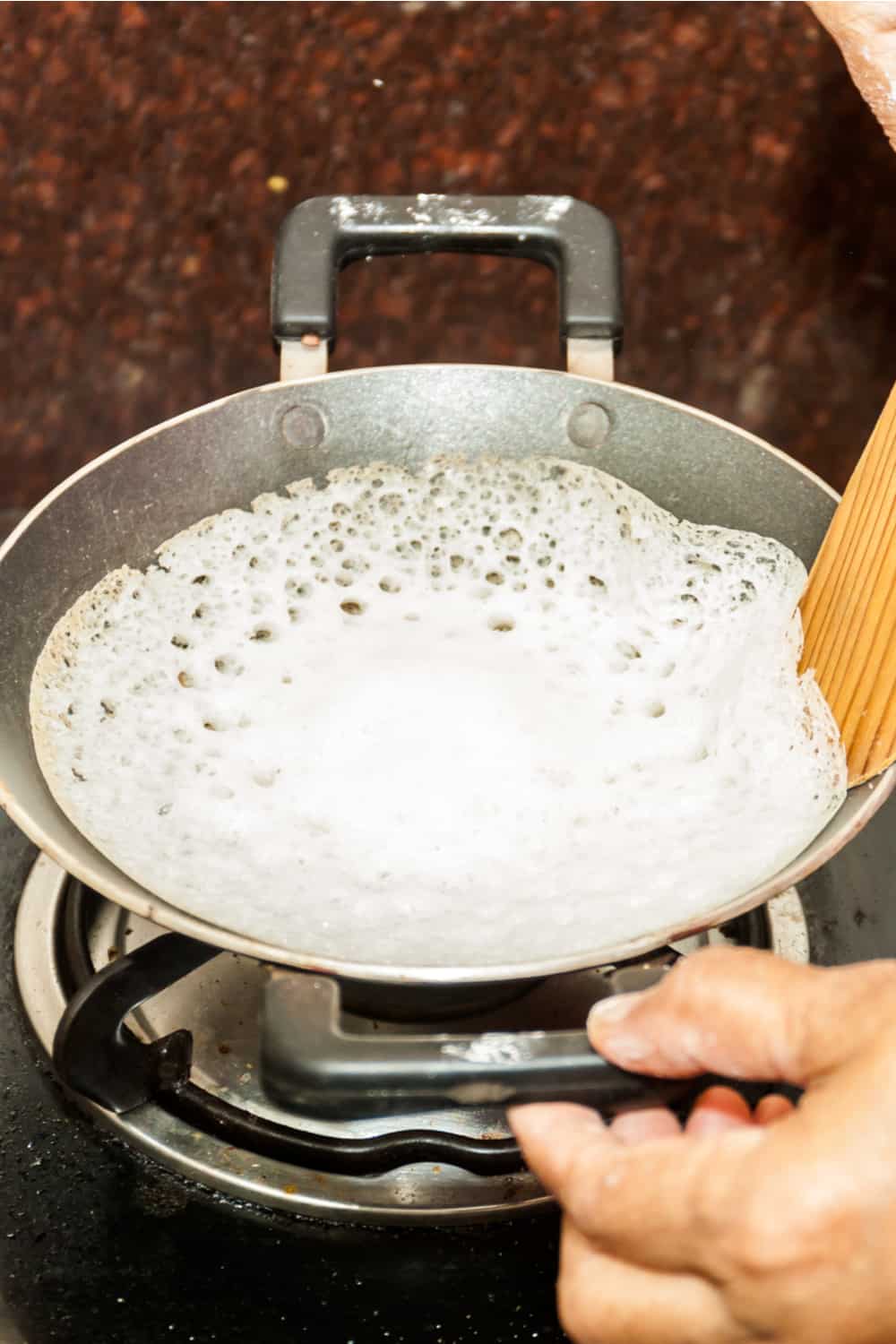 Another Indian take on the pancake, this time from Kerala. If you're wandering the streets of Kochi looking for a tasty morning snack, this should be high on your list. Best eaten with a local Keralan curry and accompanied by a steaming cup of milky coffee.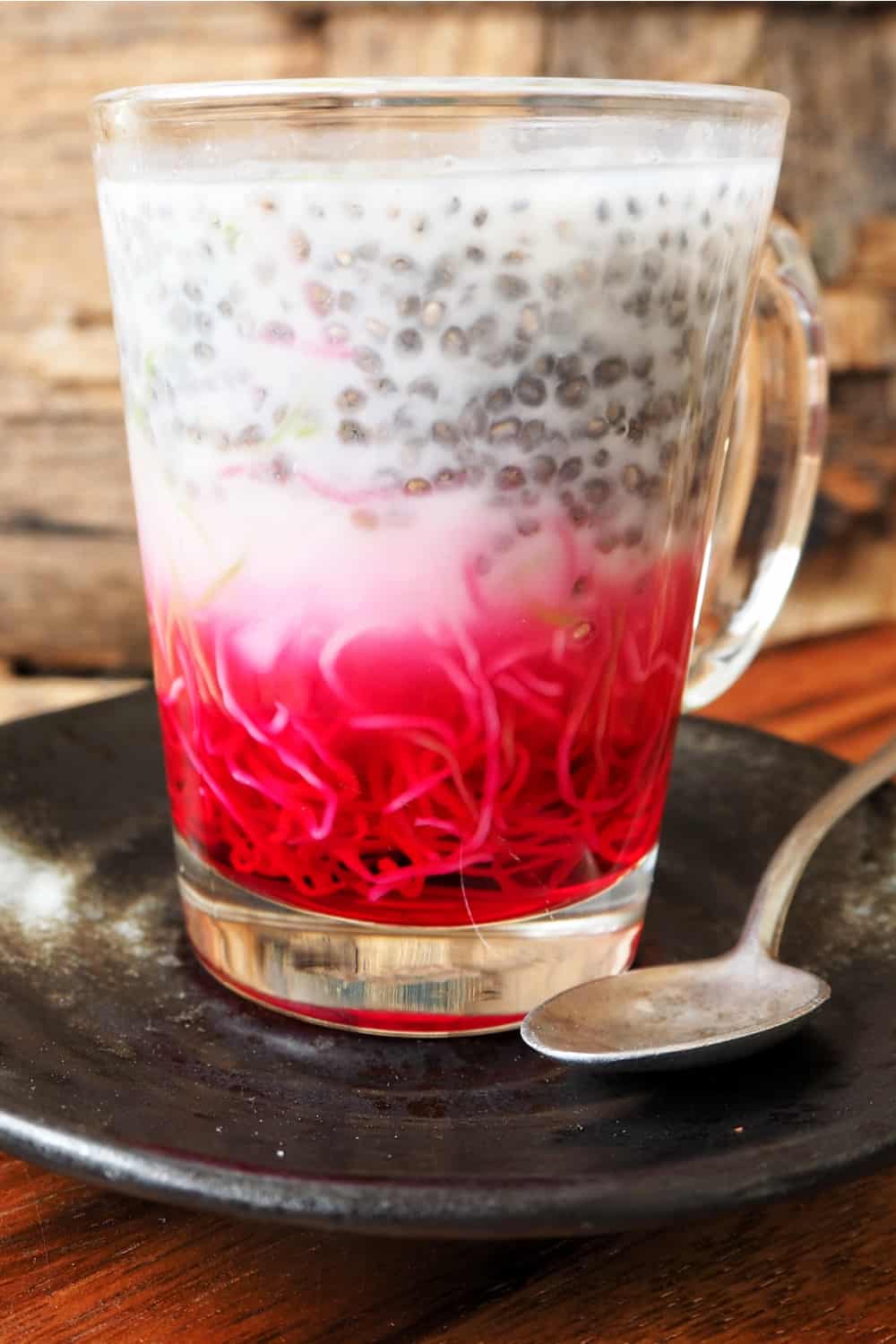 After sampling all the delicious street food India has to offer, you're likely to want something to wash it all down with. In that case, try to find yourself a falooda – part milkshake, part dessert – and containing jelly, syrup, candy and all kinds of other weird, wonderful and delicious ingredients.
Almost impossible to know where to start
With such a bewildering arrange of street specialties from every corner of the country, perhaps the hardest part of any trip to India will be knowing just where to start. India is nothing less than a foodie's dream, so just make sure you try as many of the delicious delicacies the country has to offer before you have to leave.

[ratemypost]