Distilled water is great for home appliances and projects like homemade cosmetics. But did you know that you don't need to spend money on expensive equipment to get it? Find the right plan, and you can make your own water distiller for a fraction of the cost. And you can have fun doing it too!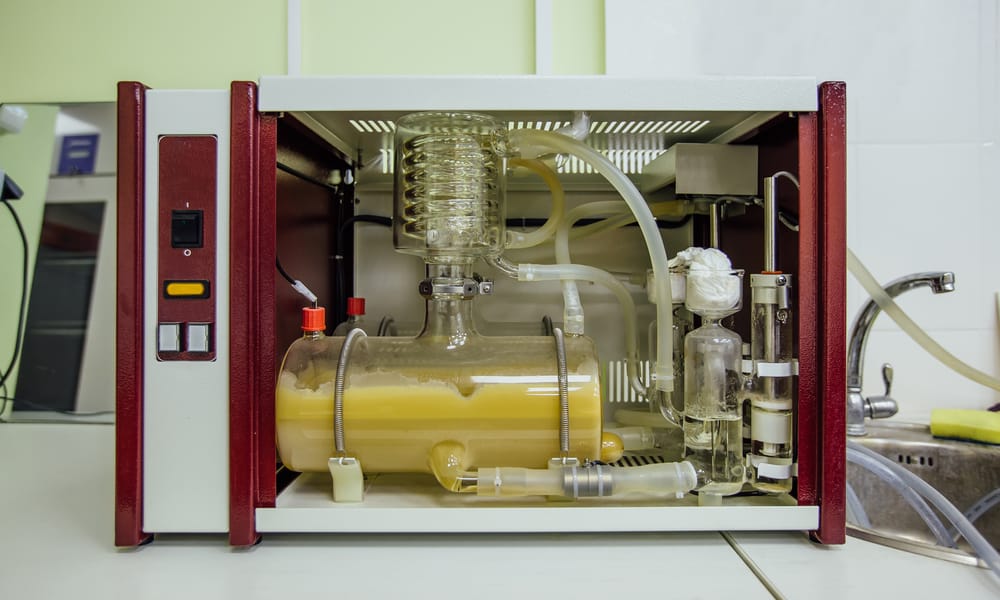 We've searched the internet for the best DIY water distiller plans out there. So if you want to try your hand at making one, read on to find the right guide for you!
1. DIY Water Distiller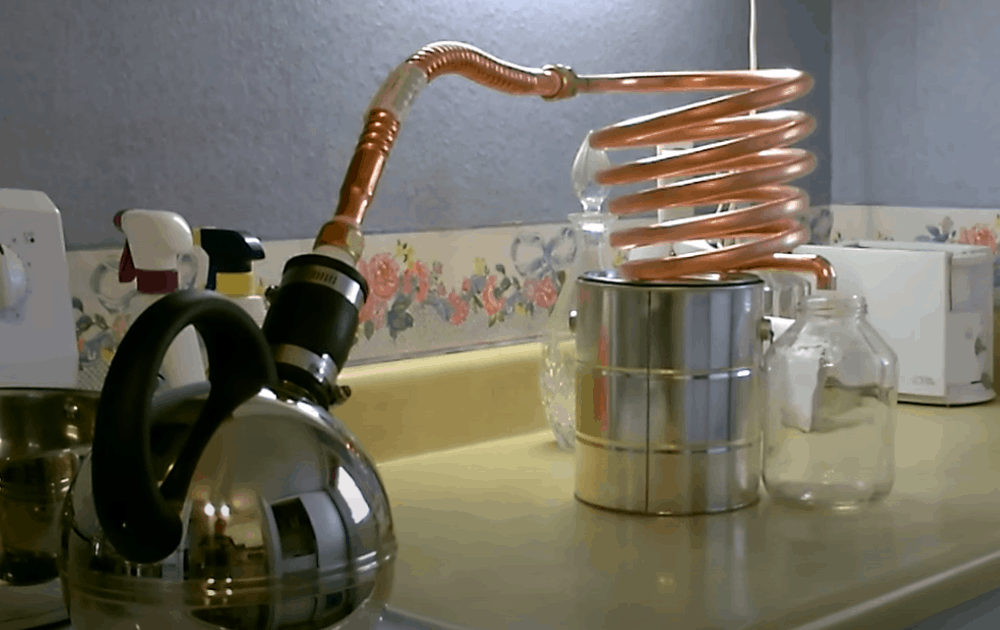 This detailed guide from website Survival Resources follows one person's experience of building their own water distiller. It starts by explaining how distillation works, and what features you might want in your own model. There's a list of all the component parts, complete with photographs and advice on where to find them. Lastly, there's a step-by-step description of the build, explaining the decisions that were made along the way. This is a great resource if you want to get into the nitty-gritty of DIY distillers. And it will give you plenty of ideas to customize your own project.
2. DIY Water Distilling! (SS Pot+ Glass Bowl)
This video shows you how to distill water in just a few minutes using just a saucepan and a glass bowl. It includes some great close-ups of the water condensing on the glass pan lid, so you can see exactly how it works. Ignore the way the presenter conflates total dissolved solids with water quality – they're not the same thing, as anyone who drinks mineral water will know. But set that aside, and this is a useful video showing a simple technique to remove impurities from even very dirty water.
3. Homemade Water Distiller! The Deluxe (Stainless Steel) Water Still!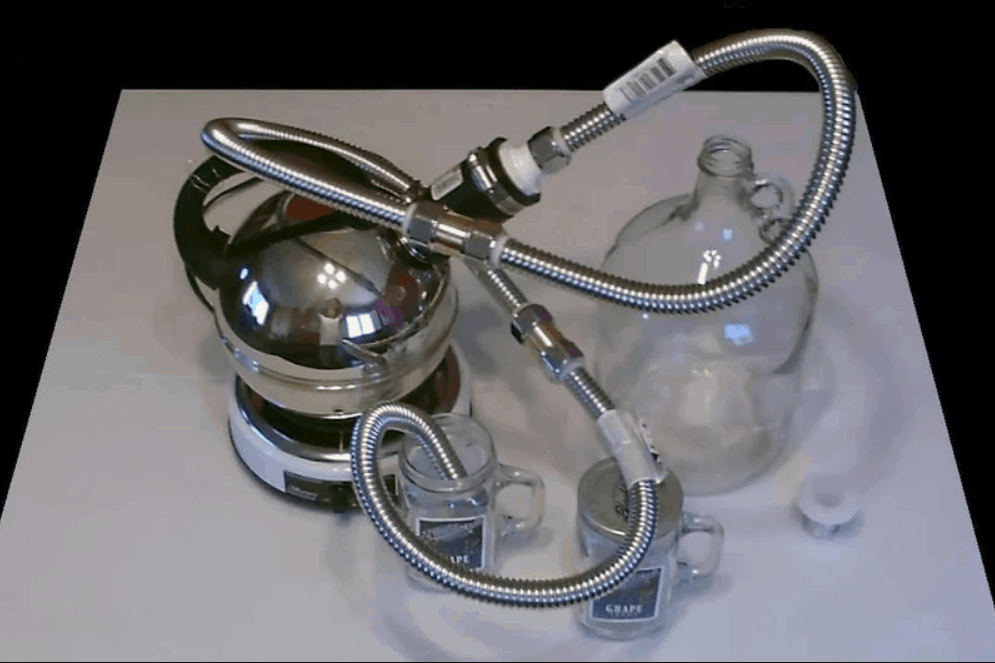 If you want a water distiller that will work quickly, this may be the plan to follow. It's designed to distil water about 50 per cent faster than standard models. This is a more complicated build, with an equipment list that includes a range of plumbing components. But nothing here is expensive, and the only tool you'll need is a screwdriver. Each step is illustrated with multiple photographs at different angles, and there's a video too. Note, though, that there are some plastic elements here. If you prefer to avoid plastic, other plans will suit you better.
4. Homemade Water Distiller – DIY
This video comes from Desertsun02, the same YouTuber who constructed the deluxe version above. This is a far simpler build, and you can see the whole thing in less than 4 minutes. The distiller here will give you 16 ounces of distilled water in 2 hours. There's less description of the components than we'd like, but they're all shown very clearly on the video. If you don't know what they're called, just show the clip at your local hardware store! Watch right to the end for some useful hints and tips on construction.
5. Homemade Water Distiller Built in Less Than an Hour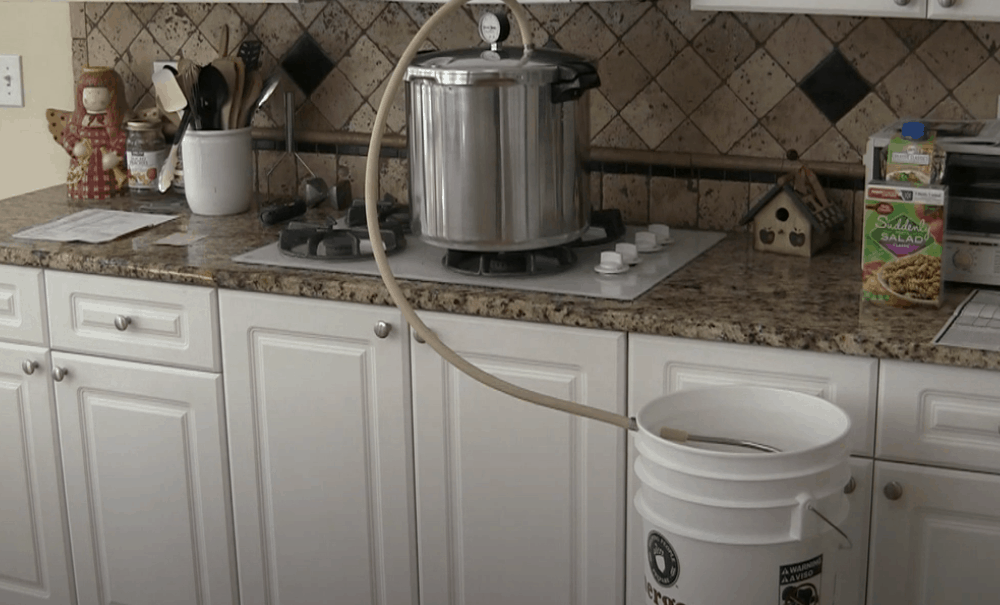 This brief plan is a good option for those looking to distil larger quantities of water. There are plenty of useful hints and tips, although there's not as much detail as with other plans. There's only one photograph too. If you want a plan to give you some ideas rather than a blueprint, this will work fine. But if you're looking for a step-by-step guide, there are better options out there. One other thing to note: the introduction talks about using distilled water as drinking water. Don't do that unless you don't have a choice. It's not the healthiest option, and it will taste flat too.
6. DIY Water Distiller (Higher Output Version)
In this video, Great Lakes Prepping shows how to put together a water distiller from scratch. The design is based on the one featured on the Survival Resources website listed above. If you like that guide but find a video more useful than lots of text, this is a great option. This design uses a pressure cooker to heat the water, and a condenser made of copper tubing. You'll need to do a bit of drilling. And if you're sensitive to copper and intend to use this for occasional drinking water, this won't be the plan for you.
7. DIY Water Distiller: How to Make Distilled Water at Home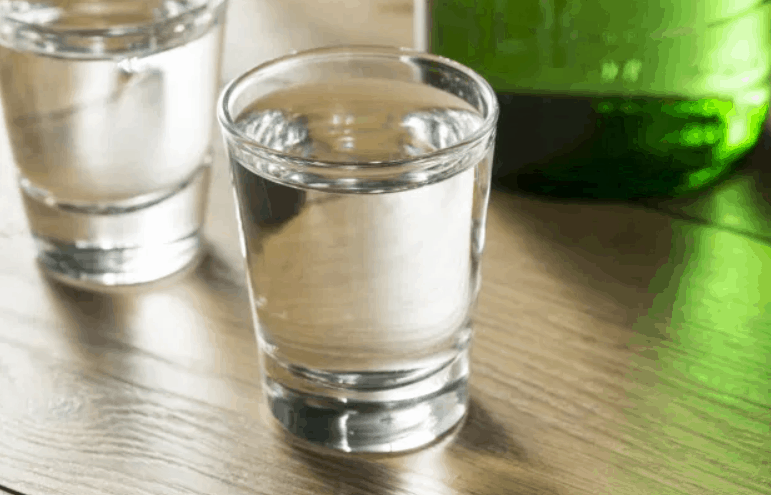 This plan is heavy on text, but it contains a lot of useful information. It sets out some of the disadvantages of drinking distilled water for long periods of time. And it explains the science behind the distillation process. There's a helpful list of equipment and materials above the directions. Each step is explained in a single paragraph, but there aren't any photographs to help. At the end, there's a useful section on remineralizing distilled water if you intend to drink it.
8. How to Make a Distiller
This video from Dave Nooner is great at showing you how to make a distiller using whatever parts you have. There's lots of information on alternative ways to put it together, avoiding buying anything new unless you really need to. This is another one that uses copper tubing. If you're sensitive to copper, Dave's comments below the video offer some suggestions for other options. And if you're planning to use your distiller in a survival situation, his comments also explain the limitations.
9. How to Make a Homemade Water Distiller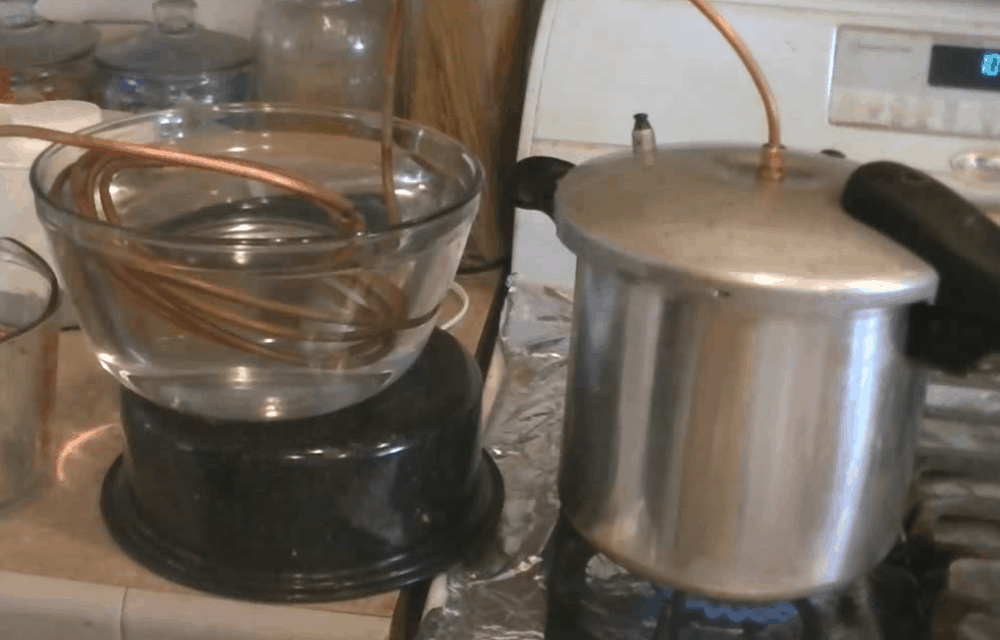 This is another short guide with clear descriptions to take you through every step of building a water distiller. One thing to note is that there's no list of materials or equipment at the start. Read through all the directions before you begin, so you can be sure you have everything you'll need. There are no photographs at all with this one either, so it won't be the best option for visual learners. But if that doesn't put you off, this is a quick project that's pretty easy to follow.
Check this tutorial
10. DIY Salt-Water Survival Bottle
If you're looking for a plan to desalinate water, this is definitely one to check out. It uses a stainless steel flask and copper tubing to create a simple distiller that can even be used on a campfire. This requires a bit more equipment than other plans, including a soldering kit to secure the copper tubing to the bottle. Watch to the end for some useful hacks to improve the rate of fresh water production. And there's a clever tip to remineralize the distilled water so it's better for drinking.
11. How to Make Distilled Water at Home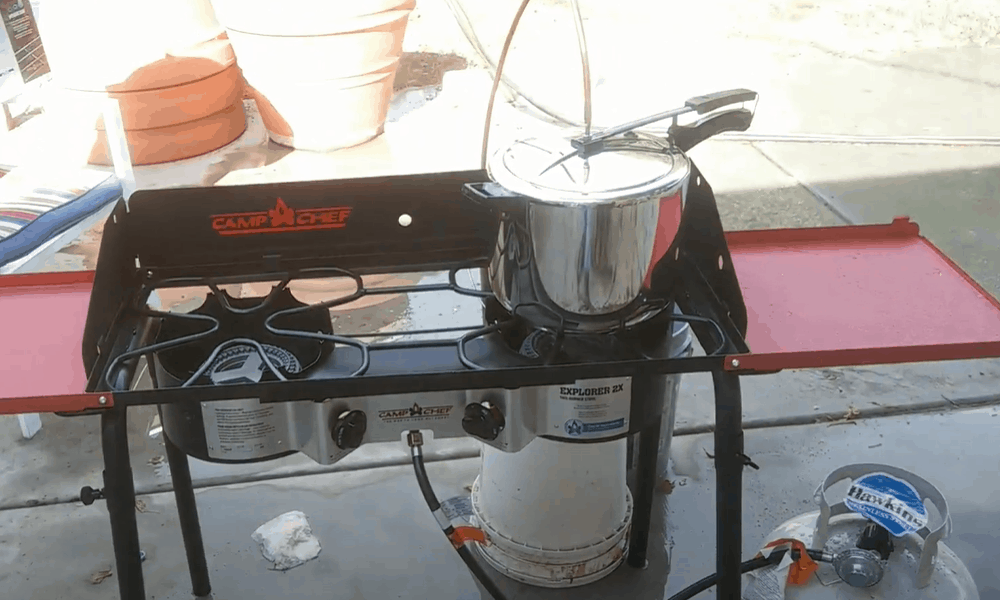 This article from website H2OLabs.com provides links to domestic and commercial water distillers. But for those who fancy making their own, there are also simple instructions for doing so. You'll have to manage without any illustrations, but the directions are clear and succinct. And with this method, you won't need to do any drilling or soldering. All you'll need is a cooking pot, bowl, ice pack and heat.
12. How to Make a Water Distiller at Home Easy
This video shows a cheap and cheerful way to distil water at home. It uses an old pressure cooker, some copper tubing and an empty wine bottle – proof that you don't need any sophisticated kit! And if you're making do with a pressure cooker with a broken seal, the presenter shows an equally cheap and cheerful way to fix it. This is a quick and easy plan, although it doesn't cover remineralization and balancing the pH of your water for drinking. If you're planning to drink distilled water, make sure you read up on that separately.
13. DIY Solar Water Distiller!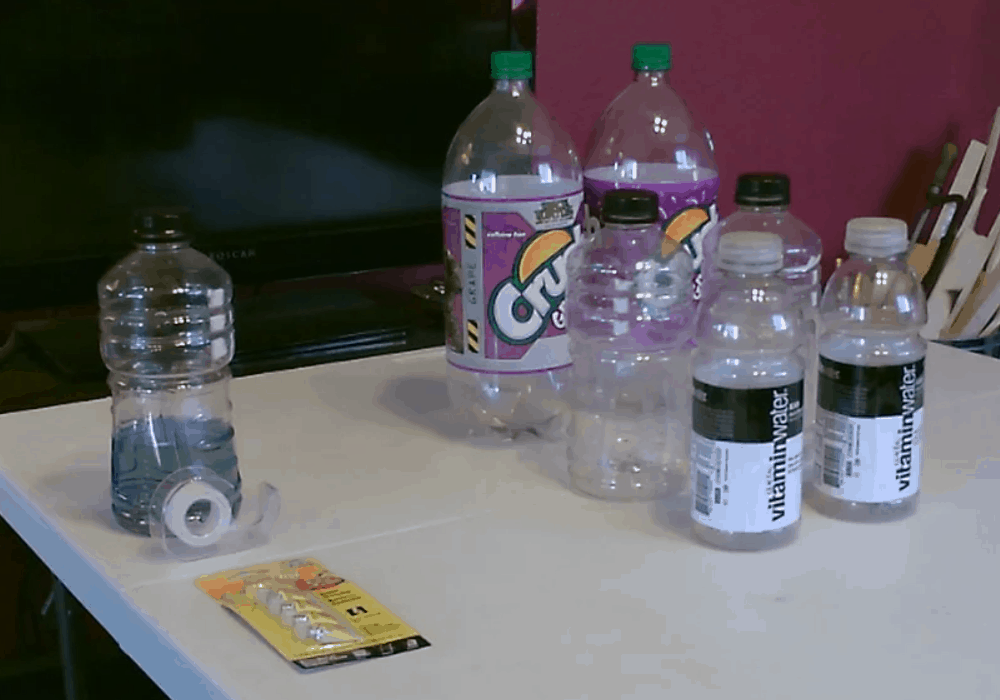 If you're looking for a water distiller that doesn't need fuel, check out this plan for a solar version. All you'll need for this are a couple of plastic bottles, some tape and a drill. If you're somewhere with hot sun, it works amazingly quickly too. The video also includes some practical tips to make sure you get sufficient water to drink in a survival situation. This won't suit people looking for large volumes of distilled water – but if you're desperate for drinking water, it's a brilliant plan.
14. My DIY Water Distiller Pot Still Part 1
In this video, Chris from Back Roads Gold shows how to make a water distiller for a commercial purpose. Chris runs a metal plating company, so a reliable supply of distilled water is crucial to his business. Set aside the different requirement, though, and the plan is very similar to many others. The video walks you through the process, using simple equipment and giving plenty of hints and tips along the way. Just be aware that this is another plan that does require you to do some soldering.
15. How to Build a Solar-Powered Still to Purify Drinking Water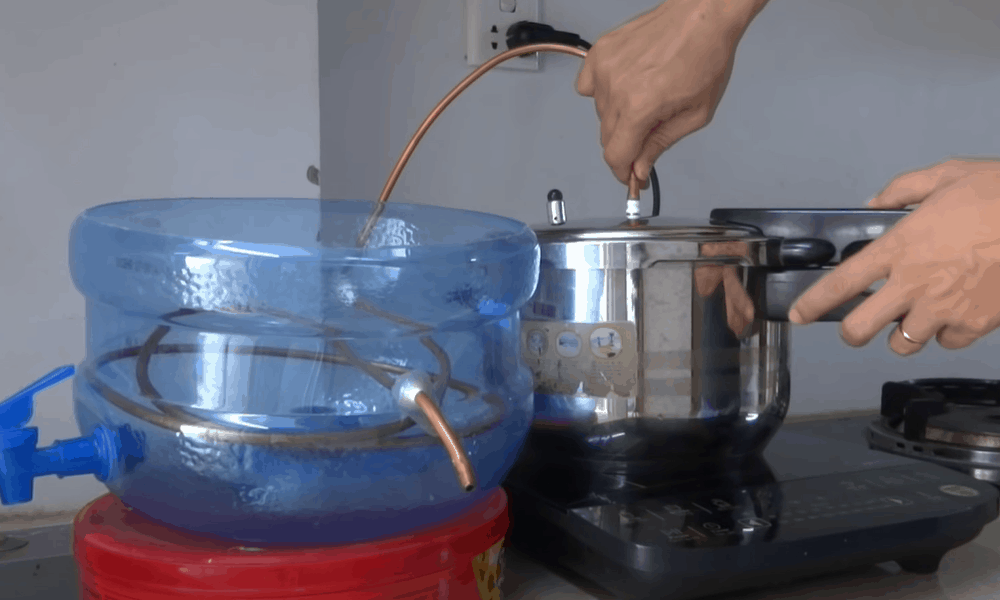 This plan covers how to build a solar-powered still that's suitable for distilling water. It's several steps up in terms of complexity from the two-bottle model. And it's robust enough to be used over the longer term. The plan contains detailed information for every part of the process, though you will need to read quite a lot of text. The process is made easier by the technical drawings that show you how everything fits together. It finishes with some useful advice on where to position your still for the best results.
Let's get distilling!
We hope you've enjoyed our list of 15 of the best DIY water distiller plans. Whether you're looking for something for a survival situation, or a longer-term solution for your business, there are options here that fit the bill.
You don't need to spend a lot of money on complicated equipment. You won't even need a lot of time – many of the designs here can be constructed in under an hour.
Whichever plan you choose, we hope you have fun making your own DIY water distiller!