Cooling racks are kitchen essentials. Though they're very cheap and often make a useful item in many kitchen and room DIY ideas, sometimes you might not find it, or the number of cooling racks you own might not be enough.
Or, in another case scenario, you might be willing to make one yourself, because why not? It is super fun and easy!
From cooling rack alternatives to how to DIY one, here are 17 such DIY cooling rack ideas you can choose from.
1. Build a Wooden Cooling Rack-Trivet
If you want to make a wooden cooling rack but have no idea where to start, this video will help you organize your thoughts. With detailed a diagram with measurements, this YouTuber explains every procedure clearly.
You can even make a bigger cooling rack by using longer dowels or using more of them. So, if you're skilled at woodworks and have the necessary tools, this DIY cooling rack might be an excellent addition to your kitchen.
2. Makeshift Cooling Rack Ideas
As long as it fits the purpose, i.e., cooling the items by making enough way for air circulation, anything can be a cooling rack. You'll find some great ideas on what to use instead in case you don't have a cooling rack on this site.
Though not typically a DIY, the information on this site can be of great benefit to you. It's better to have something that does the job than nothing at all, right?
3. How to Make a DIY Cooling Rack
This YouTube video is just 34 secs, yet so helpful. If you're making multilayered cakes or calling some guests over for dinner, there's a high chance that you'll be running out of the cooling rack.
Head over to watch this video to see what the expert suggests you to use as a cooling rack for such emergencies.
4. How to Find a Substitute for a Wire Cooling Rack (Baking)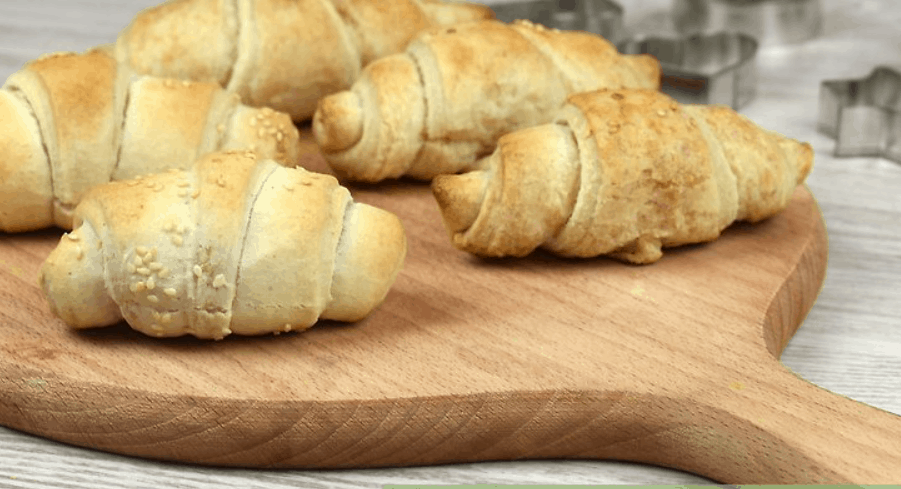 If you don't own a cooling rack and you don't want to DIY one either, this site is for you. Along with varieties of substitution options, this site will provide you with a detailed guide on cooling your baked goods if you don't have a cooling rack.
Spoiler alert – you can transfer your baked goods to a marble or granite chopping board as they always stay very cool.
5. Make a bread cooling rack! Fixit Floyd Fridays
It is another DIY wooden bread cooling rack project. All tools, machinery, and measurements are mentioned clearly in the video. If you have every item mentioned, including the skill, you can get started on this project right away.
The video's vibe is also great as the Youtuber is very energetic and tries his best to entertain his viewers, which includes throwing some random jokes in between.
6. Nostalgic How-To: DIY Wooden Cooling Board
Blogger of 'Curbly', Melanie has described herself as a creative person in her bio, and she surely is. Her DIY wooden cooling board idea is relatively much easier to make as the only tool you'll be using is a drill.
Once you have a wooden board and four wooden knobs, you can make this cooling board even if you're a noob in woodworking. You can even add more holes to the board if to make the board more efficient.
7. How do you cool a cake without a cooling rack?
It is also a short 56 sec YouTube video where you can find a few hacks on how to cool a cake without a cooling rack. Especially if you're looking forward to baking a multilayered cake, this video might save your day.
If you're in a hurry, you can jump to 0:15 to find details about how to cool a cake without using a cooling rack.
8. DIY Heavy-duty canning and cooling rack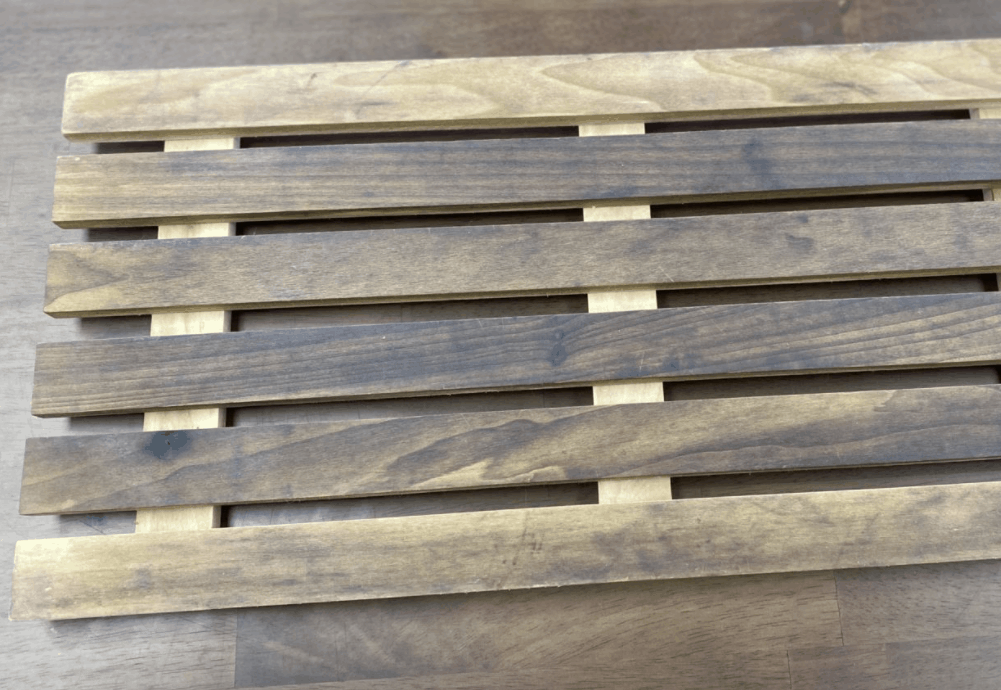 You can find instructions on making a canning and cooling rack of measurements 12 X 24 inches. When creators on the internet are considerate of the fact that not all readers have fancy power tools, they deserve respect.
In this site, you'll find two ways of doing the DIY; one using power tools and the other without using any power tools. Every step is elaborative, and you can find a video at the starting of the blog.
9. how to find a substitute for a wire cooling rack baking
Did you know that you could eve roll aluminum foils to DIY a cooling rack? For lightweight baked goods, it works wonders. If you want to know what else you can do when you don't have a cooling rack handy, watch this YouTube video.
You can also read the description box directly, where everything is written in detail.
10. How to Cool Cookies Without a Rack After Baking
Cooling your baked goods on flat surfaces is not a good idea as they allow condensation to develop. In this blog post, you will get to know one such trick that will help you counter the condensation and allow you to cool your baked goods even on flat surfaces.
You can find other rack and non-rack substitutes for your cooling rack on the site.
11. Making a Cooling Rack and Tray from wood.
This DIY project is incredible as you'll be making a cooling rack and a tray, which can also be used as a bread cutting board as all the crumbs will be collected in the tray.
The Youtuber uses wooden boards, glue, and hand tools to complete the project. The best thing about this video is that the humble Youtuber gives you improvisations suggestions at the end.
12. How to Find a Substitute for a Wire Cooling Rack (Baking)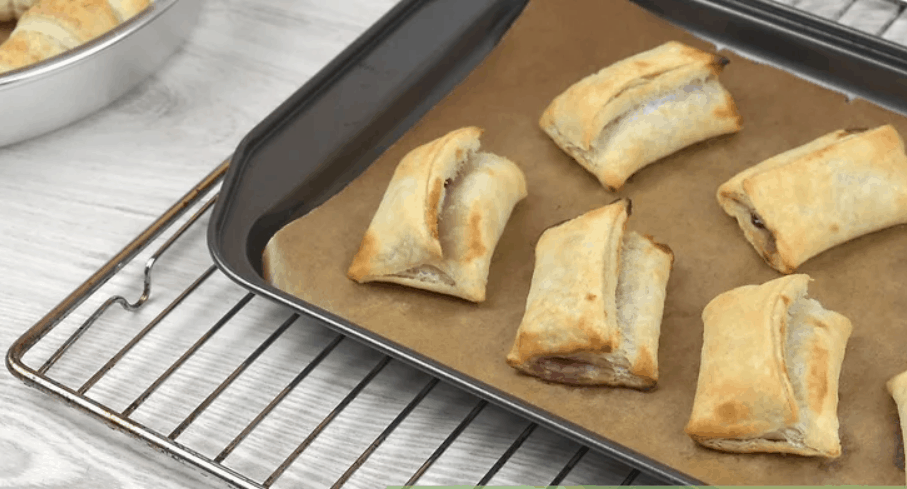 In this Wikihow site, you'll find out 5 DIY cooling rack and 5 tips on transferring baked goods to a flat surface for cooling.
If you're not sure what substitute to use in your case, you can always ask a question in the Community Q&A section. You can even read other's community Q&A to find some great tips and tricks.
13. HEAVY DUTY BBQ GRILL RACK – DIY
Did you know that a grill rack acts as a great substitute for a cooling rack? If you have some stainless steel lying around, you might want to utilize it if you have the skills to do so.
You don't need to make the rack extravagant like in this video, so size it down to your preference. Make sure to add some stands around the middle of your grill rack such that it also does an excellent job as a cooling rack.
14. Quick Tip: How to Build a Make-Shift Cooling Rack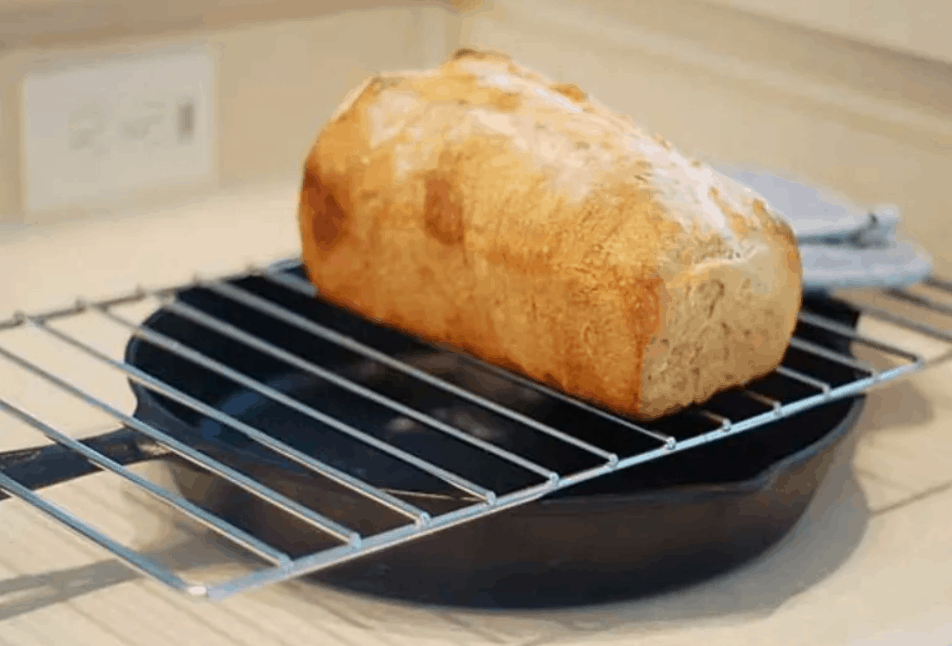 The blogger of 'Kitchn' used an extra oven rack and positioned it on top of a cast-iron skillet to make a DIY cooling rack. Read the comment sections for some amazing tips.
One of the commentators has commented on how he uses cut-up paper bags to cool cookies, and the other has commented that he has been using a wine bottle as a decent rolling pin. Incredible, isn't it?
Check the details
15. Making a Portable Fire Pit Grill | I Like To Make Stuff
It is another grill pit DIY video. This DIY grill is relatively easy to make if you're experienced in metalworking. Add borders to expanded steel, and your grill is ready.
But, if you want to repurpose it as a cooling rack, add four stands at the corners, and you'll make yourself an excellent cooling rack. This way, you can skip the part of the video where he attaches a collar to hold the grill in place.
16. Cook Hack: Substitutes for cooling racks
If you feel that time-consuming DIYs are too much for a cooling rack, here's another cooling rack substitute blog post for you. Who would've thought that even inverted egg trays can be used as a cooling rack?
For more such amazing substitutes for a cooling rack, read this short blog post on Tampa Bay Times. You'd be surprised to know that you could even arrange lids of mason jar into a cooling rack.
17. Make a DIY Roasting Rack for Your Turkey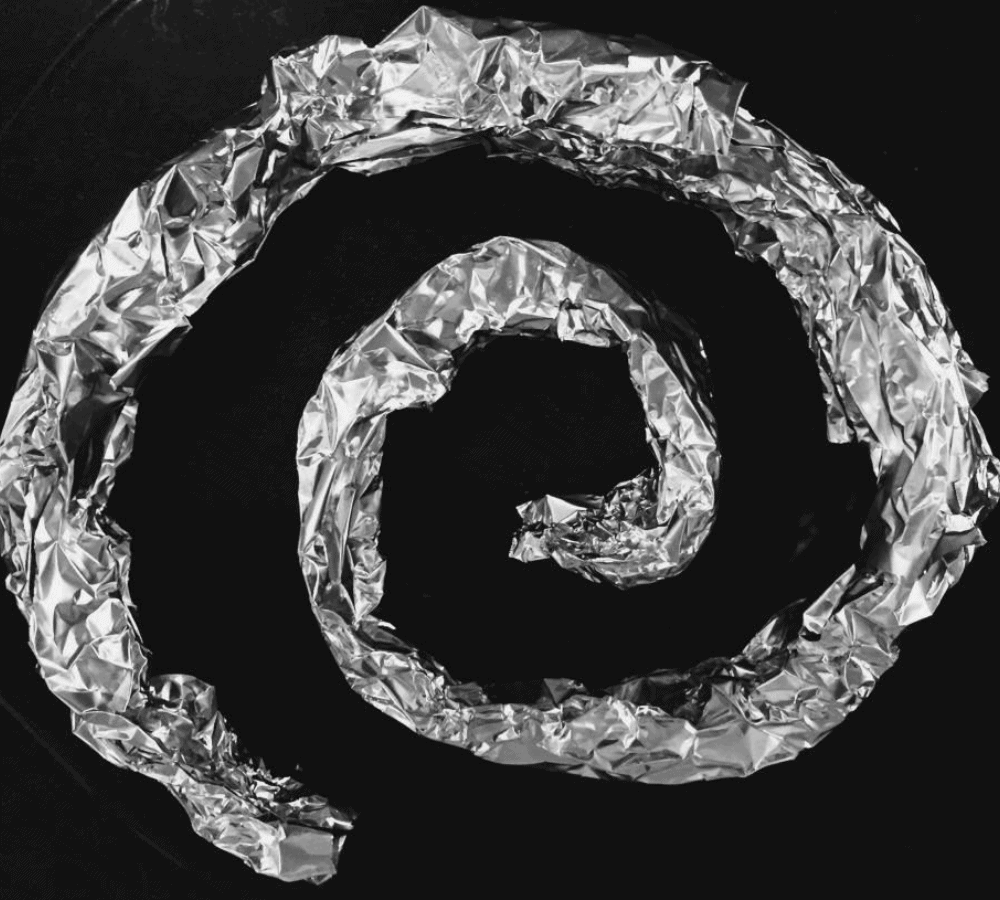 Who doesn't love 2-in-1 tricks, right? Though you can find DIY substitutes for a roasting rack for your turkey, you can use all three alternatives as a cooling rack for your baked goods as well.
If you're interested in knowing what these amazing DIY hacks, visit the site 'Wonder How to'. You can find more amazing food, drinks, and even cleaning hacks in their 'Food hacks' section.
Summary
Now when you run out of the cooling rack or when you forget to buy one, you don't need to panic as we've sorted it all for you. If you've plenty of time to do a DIY or if you're in a mood to do so, pick such DIY project options and get to work.
Else, if you just want a one-minute solution, we've listed plenty of substitute cooling rack options for you. After all, working smart is way better than working hard, isn't it?