If you're thinking 'Chopsticks aren't even costly, why DIY?', the answer is simple – because it is extremely fun and easy!
Moreover, imagine the situation when you ordered some 'sushi' and found out that you don't have any chopsticks at home. How distasteful would it be to eat sushi using a knife and fork?
To save yourself from such situations, we have gathered some instant DIY chopstick tutorials along with tutorials on how to make wooden/metal chopsticks if you're pumped up for making yourself a set of fancy DIY chopsticks.
1. Making chopsticks with my new knife
Have you heard of the phrase 'With age comes wisdom'? This Youtuber reminded me of it. He used his new knife to reshape two wood twigs into chopsticks.
Slice off the twig's outer layer and give it a straight and pointed shape as of a chopstick. That's all you need to do. Pretty simple, right?
Moreover, seeing how the Youtuber made chopsticks in a relaxed single-sitting, it seems that slicing the twigs are highly likely to feel relaxing.
2. HOW TO MAKE KIDDIE CHOPSTICKS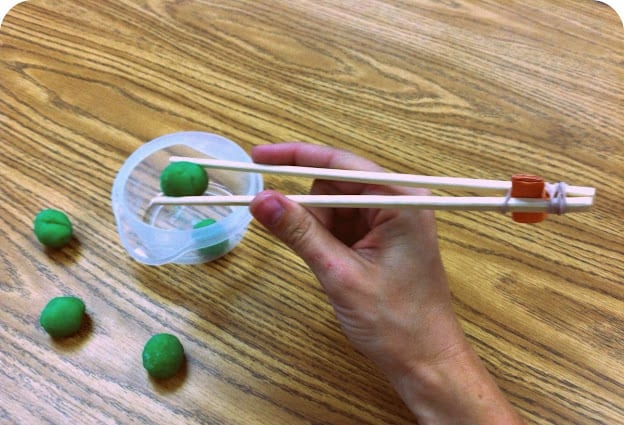 It is not a typical DIY chopstick project, but you might want to read this blog post if you have a kid in your house. With the help of a rubber and a piece of paper, this mom blogger DIYs a chopsticks tong.
Using kiddie chopsticks also sharpens a child's motor skills. Moreover, if you're a beginner in using chopsticks, this DIY can be incredibly useful and takes only a few minutes to make.
Check this tutorial
3. How to make a paper chopstick | Origami Easy and Beautiful Chopstick
You can DIY this origami paper chopstick as long as you're not eating soupy or wet food with it. While rolling the paper, you can also use a narrow stick such as skewers to give the paper its shape.
If you've children around, this is going to be a very fun project for them. They can also learn using chopsticks with the help of these origami chopsticks.
4. What To Do When You Don't Have Chopsticks And You Are So Hungry Looking At Your Cup Noodle Feeling Lonely In A Hotel Room After A Long Day's Work
The question in the topic was rhetorical as the blogger knows the answer already!
If you have got a fork around, you're good to go, but if there are only spoons and a bowl of noodles in front of you, it's going to be a mess. In those situations where you're in desperate need of chopsticks, you can use the end of two new toothbrushes or two spoons and make it work.
5. Making chopsticks with the Chopstick Master
If you own a chopstick master, then this video is for you. Watch this short yet elaborative tutorial to learn how to make a professional and classy chopstick using a chopstick master within 15 minutes. You can even gift a pair to somebody.
The details of the chopstick master and the link to its shopping site are in the descriptions in case you want to buy one.
6. Gift Project: This hand-made set of chopsticks will make a great non-traditional gift for the sushi-lover on your Christmas list.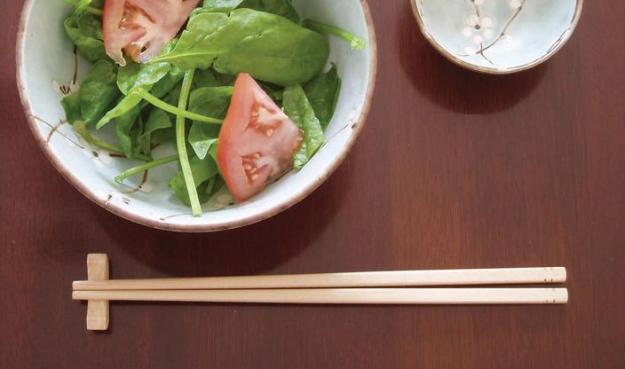 Make a wooden pair of chopsticks and a place to rest for the tips by following these DIY guidelines. This project mostly uses hand-tools, and every measurement and the procedures, are provided in detail in the blog post.
What would be a more precious gift than a pair of chopsticks you DIYed yourself with love for a sushi lover?
7. Hand-made brass chopsticks!!!
If you have some metalworking experience and the tools necessary for it, you might as well go for these DIY brass chopsticks. Once you have two brass rods, the major work you'd be doing is filing.
You can watch this YouTube video to see the entire process of how this guy made a brass chopstick. The most important thing to remember is that, as the metal chopsticks are slippery, make sure to make the tips flat and rectangular, not rounded.
8. How to Make Free Chopsticks Out of Sticks
You'd be having fun and DIYing chopsticks free of costs. Isn't it great? You can search for some straight sticks, or if you don't mind having fun with some crooked chopsticks as shown in the blog, you can go for it too.
Most importantly, make sure you sterilize the sticks at first. If you don't know how to; read the description of 'Step:1' in the blog post.
9. How to make chopsticks
Not only the chopsticks, this Youtuber even DIYs his own chopstick master. Exact measurements are not shown in the video, but he has given a major tip that the chopstick master's middle portion must be slightly taper from 8mm to 2mm depth.
He tried to make the chopstick using cherry wood, but in case you want to experiment, you can use any type of wood available to you.
10. DIY Chopsticks & Chopsticks Rest
Do you have an electric drill, an angle grinder, and wooden dowels at your home? If yes, you're all set for this project. Unlike most of the DIY chopsticks we've discussed above, this method results in chopsticks with a perfectly cylindrical body instead of flat ones.
Steps for making a chopstick rest are also provided on this site, and if you didn't understand the written procedures, you can find a tutorial video embedded at the top.
11. How to make chopsticks…How do make chopsticks at home… Home-made chopsticks….
This Youtuber makes bamboo chopsticks at home using a harvesting knife. It doesn't necessarily have to be bamboo as you can make chopsticks using almost any wood.
The tutorial is pretty straight-forward with easy to follow-along steps. In case you go for this DIY, perform it with care as you'll be working with a knife, and most importantly, make sure to sterilize your DIY chopsticks before use.
12. Takes Just 30 Seconds! How To Make A Chopstick Rest
It is a bonus DIY for you. Once you make DIY chopsticks using other DIY ideas, I'm sure you'd want a chopstick rest to protect the tips from getting dirty.
This origami chopstick rest is extremely easy to make and only takes seconds. If you you want to know more, head over to this site to learn how to create one. This DIY is handy, super cool, and will certainly raise your friends' eyebrows.
Check this tutorial
13. Easy DIY Chopstick Jig
With a whooping number of positive reviews and encouraging comments, this video seemed like the best DIY chopstick jig tutorial on YouTube.
Why take the risk of DIYing two chopsticks that differ in shape and size when you can make this jig that creates classy chopsticks every single time?
The Youtuber explains the procedure very clearly and has also mentioned measurements for items in each step.
14. Making my own set of chopsticks with birch inlay!
If you want to make some fancy chopsticks for yourself or as a gift to someone, you should, without a doubt, follow this tutorial. The end product could even compete with a set of store-brought chopsticks.
Even if you don't have a professional table saw or filer belts, don't get discouraged as you can make these chopsticks using an axe and a hand filer as well.
15. How to Make Chopsticks at Home
In this Wikihow site, you'll learn two ways of making chopsticks a home; using wooden dowels and wooden blocks. You can also see some ideas on how to decorate your DIY chopsticks as you scroll down.
Don't miss out on warnings written at the end of the post that you should be mindful of while doing this DIY project. A YouTube video is embedded for your convenience.
16. DIY Chopsticks – How to make your own Chopsticks (Creative and Fun Family Dining!!)
Who knew skewers in itself could be used as chopsticks? In this creative YouTube video, you'll see how this Youtuber attached three skewers together with a tape to make a chopstick.
With this simple DIY, you're now just a minute away from enjoying your bowl of noodles with chopsticks.
17. Making Stainless Steel Chopsticks
Metal chopsticks are relatively pricey. If you have metalworking skills, tools, and machines, you should definitely make one instead. In this YouTube video, the Youtuber used ¼ inches stainless steel rods to make chopsticks.
Once have metal rods with you, you'll mostly be needing metal filers to shape the rods into a chopstick. The way the Youtuber personalized the chopsticks by writing date and initials at the end was very impressive.
Summary
Whether you want to DIY a personalized and fancy chopstick or if you want to make some to teach your kid how to use one, we've covered it all. Now, all you'll have to do is collect the materials and get started on it.
With the chopsticks you've DIYed with passion and determination, there's a high chance that the 'sushi' or the noodles will taste way better than they ever did.