No party is complete without cupcakes and other enticing bites, and when it's time to celebrate, you need something to arrange your food on. Of course, you could buy cupcake stands, but since they're so easy to DIY, you can save money by making them yourself.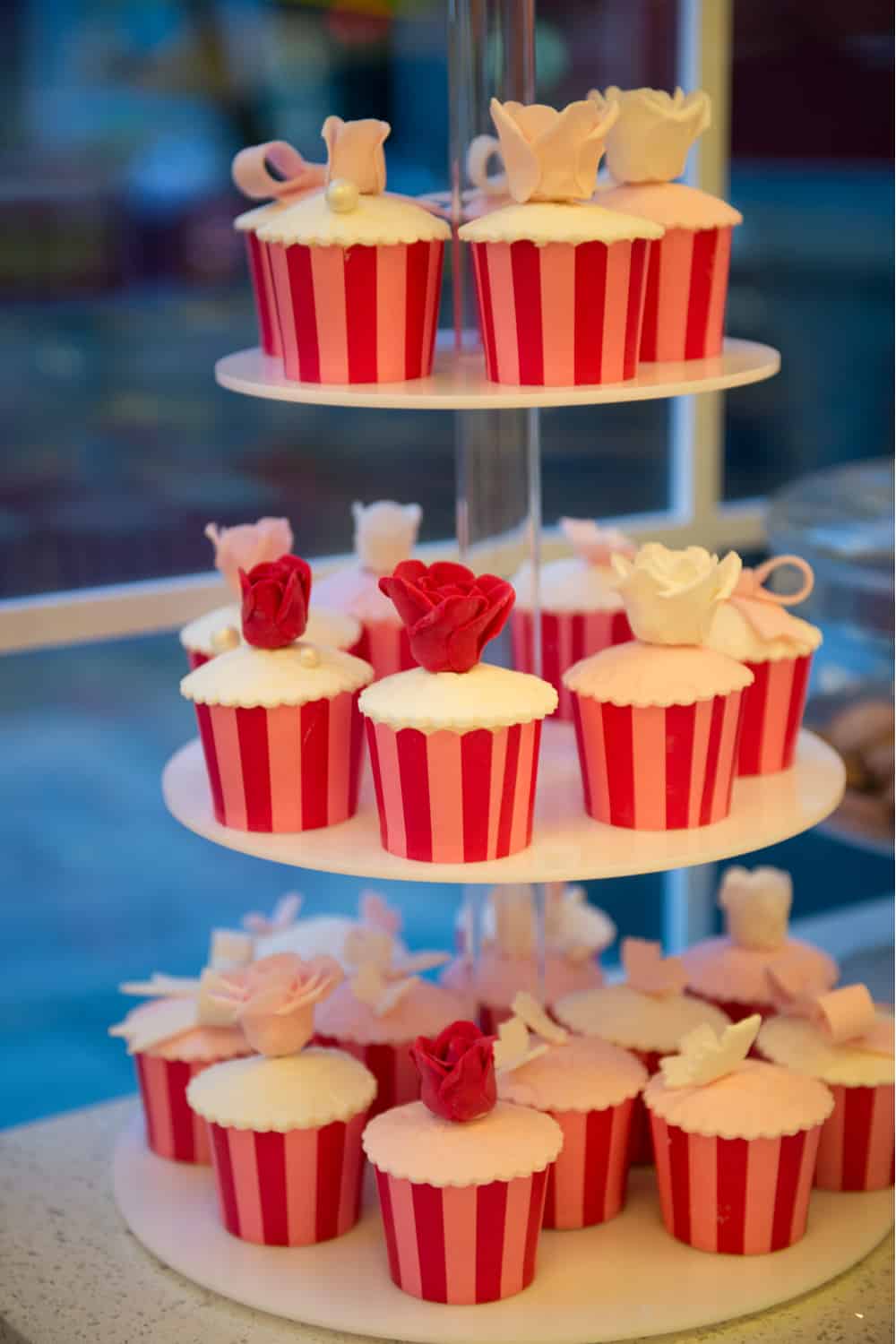 For anyone who wants to try, we've scoured the internet to see what other people have been trying – and as a result, here are our top 19 DIY cupcake stand plans you can have a go at yourself.
1. DIY Dollar Tree Cupcake Stand – Farmhouse Style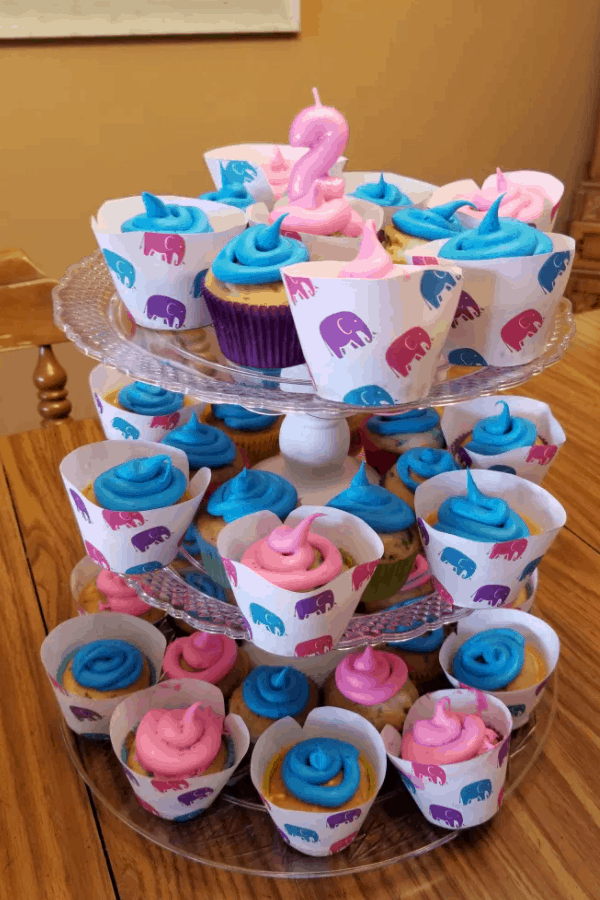 Whenever you entertain, you don't only need to provide food – you also need to present everything in a way that makes it look appealing and attractive – so if you're serving cakes, you need a cupcake stand. Cupcake stands are super-easy to DIY, even if you're not used to making things yourself – and this is a great plan that will help you get started.
2. Easy DIY Cupcake Stand
Here's a fun video that shows you how to make a simple three-level stand to serve your cakes on. You won't need to buy any expensive materials since it's just made of cardboard and toilet rolls tubes, so if you want something that looks great but that costs next to nothing, this could be the video you need.
3. 5 DIY Cupcake Stands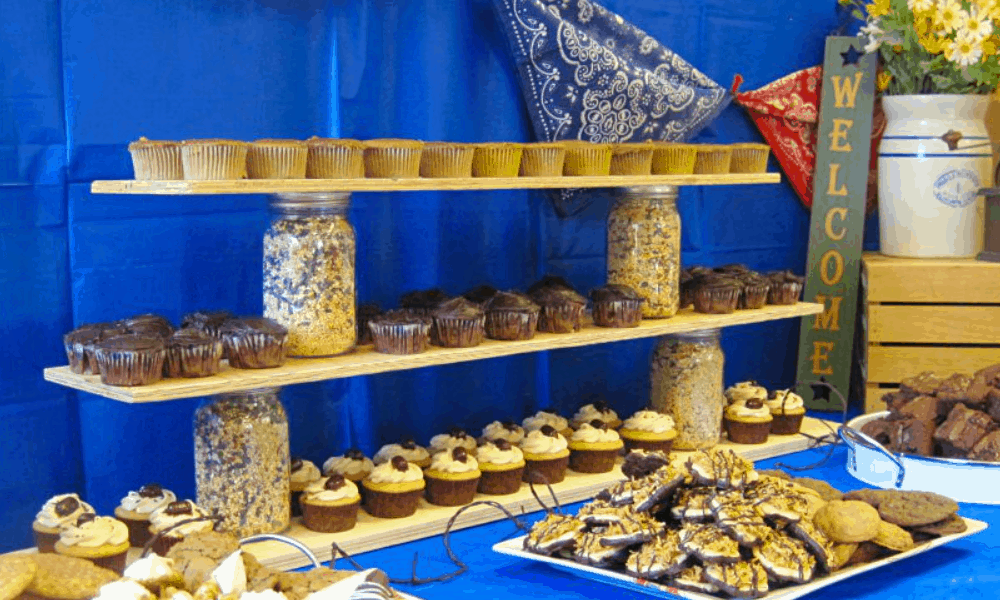 On this blog, you'll learn how to make not just one but five different versions of a cupcake stand. If you're throwing a party for a birthday, an anniversary or anything else, you'll want somewhere to put all the tasty morsels you've prepared – and this plan should give you plenty of ideas for things you can make yourself.
4. Easy DIY Cupcake Stand Using Cardboard
Cupcake stands are so easy to put together, and since you only need some scrap cardboard and a few craft supplies, they are also extremely cheap. If you want to have a go at doing it yourself but aren't sure where to start, this is a plan that will help point you in the right direction.
5. How to Make a Cupcake Stand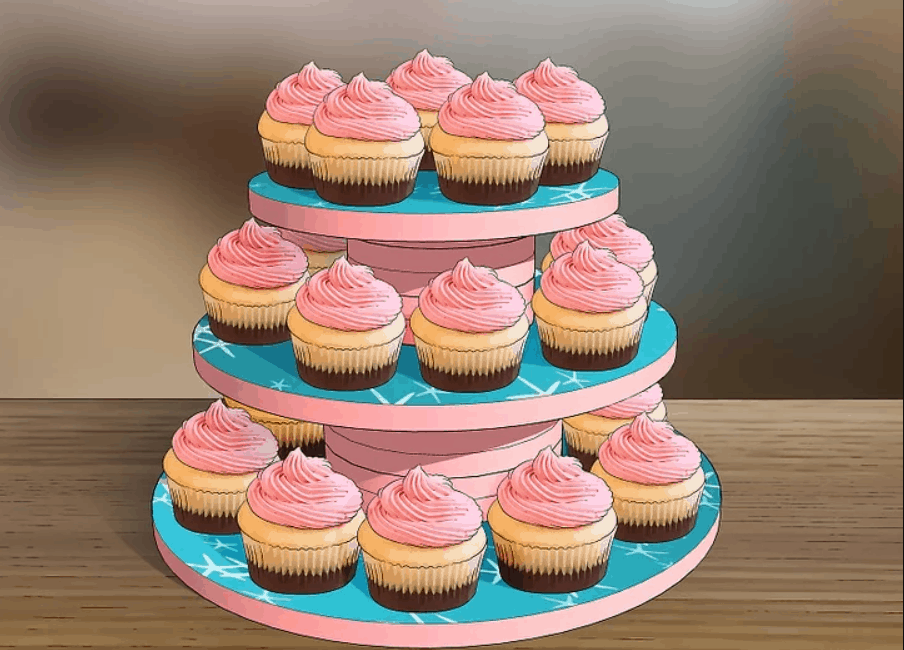 WikiHow is a site with guides for doing just about anything you can imagine – including making homemade cupcake stands. As ever, this plan is clearly written, logically explained and accompanied by lots of useful illustrations to help you understand what you should be doing. A great plan and well worth a read.
6. DIY Dollar Tree Bling Cake Stand
If you want to make a statement at your party, you'll want something a bit flashier than a simple, plain cake stand. However, if you don't want to spend loads of cash on the décor, you can make your own cake stand with extra bling by using inexpensive materials picked up from Dollar Tree. And if that sounds like something you'd like to try, here's the plan that will show you how.
7. DIY – How to Make A Cupcake Stand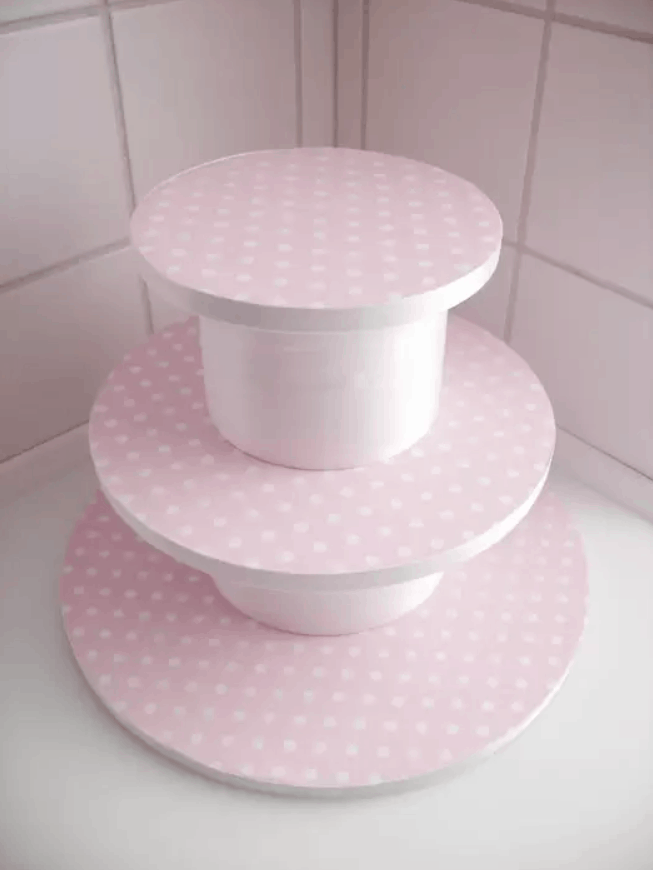 As this blogger mentions, cupcakes always look so much more enticing when properly presented on a cupcake stand, and if you have several different types of cake, what better way to display them than on a multi-tiered version you made yourself? Inexpensive and simple yet totally cute, this is a plan we enjoyed a lot.
8. DIY Cupcake Ladder
This plan consists simply of a time-lapse video of this talented YouTuber making a cupcake stand from wood. There are no explanations, but it's easy enough to understand what you need to do just from the images. This is a more substantial cupcake stand that can be reused, and it would be suitable for presenting other types of food, too, making it well worth checking out.
9. DIY Dollar Store Cupcake Stand
The cupcake stand this YouTuber made looks amazing – but once you start reading, you'll realize she made it using only simple and inexpensive materials that probably cost no more than a few dollars. It just goes to show what you can achieve with a little creativity and imagination. Great job, this is a fantastic plan!
10. How to Make a Cupcake Stand from Carboard and Aluminum Foil
Since making cupcake stands is such a simple job, you don't need a complicated plan with lots of detailed instructions. Instead, a video demonstrating how it's done should be enough for most people, and with this video plan, that's exactly what you get.
11. How to Create a Wedding Cupcake Tower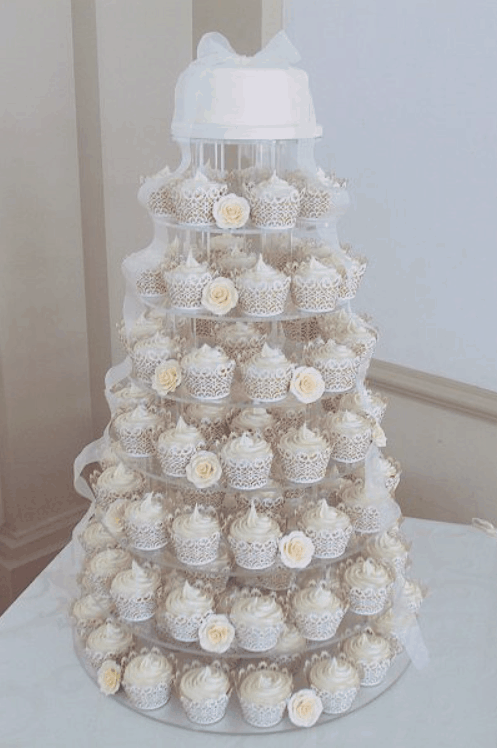 When you open this blog page, the first thing you'll see is the stunning cupcake tower. Then, when you realize this was a DIY job, you'll only be even more impressed. And if you want to know how they achieved these amazing results, you only need to read on to find out.
12. DIY Cupcake Tower and Ombre Cupcakes
When attempting simple craft projects like making a cupcake stand, you won't need to spend much money. You might need to buy a few supplies like a glue gun – but you'll be able to use them again – and the rest will only cost you a couple of dollars at the most. That's how much this YouTuber spent on her project, and you can check it out how she put her money to great use.
13. Easy Cupcake Stand for your Next Soirée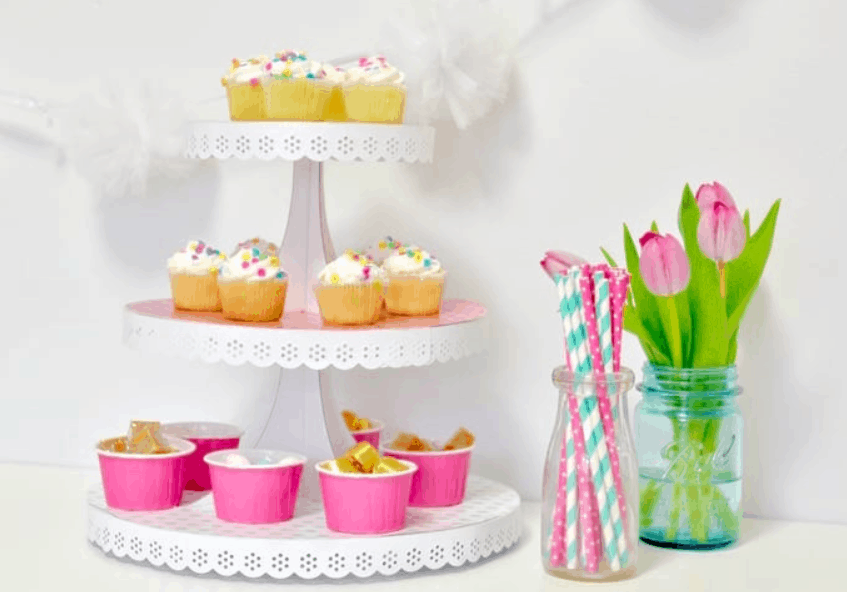 We've seen several plans from this site before, and they always look great fun to attempt. This blog specializes in ideas for things you can do with Modge Podge, and this plan for a cupcake stand is a worthy addition to the collection.
14. Easy DIY Dollar Tree Cupcake Stand
Plans for cupcake stands and many other similar items made from Dollar Tree supplies is a popular theme online, and here's another great plan based on that idea. In this plan, you'll learn how to make a simple stand for under $10 that is large enough to hold up to 60 cakes. Another recommended watch.
15. Affordable Reusable Cupcake Stand
Some of the best DIY plans are the ones that take inexpensive items or even stuff you probably already have lying around at home and turn them into something new and attracive – and that's exactly what this plan is all about. All it requires is some plates or other flat object for the bases, candle holders and a glue gun with glue sticks. Follow the plan to see how to construct the stand and then decorate it or color it however you choose. This was a fun plan to watch and it's always a pleasure to see talented people at work, so why not check it out to see how she did it?
16. How to Make a Cupcake Tower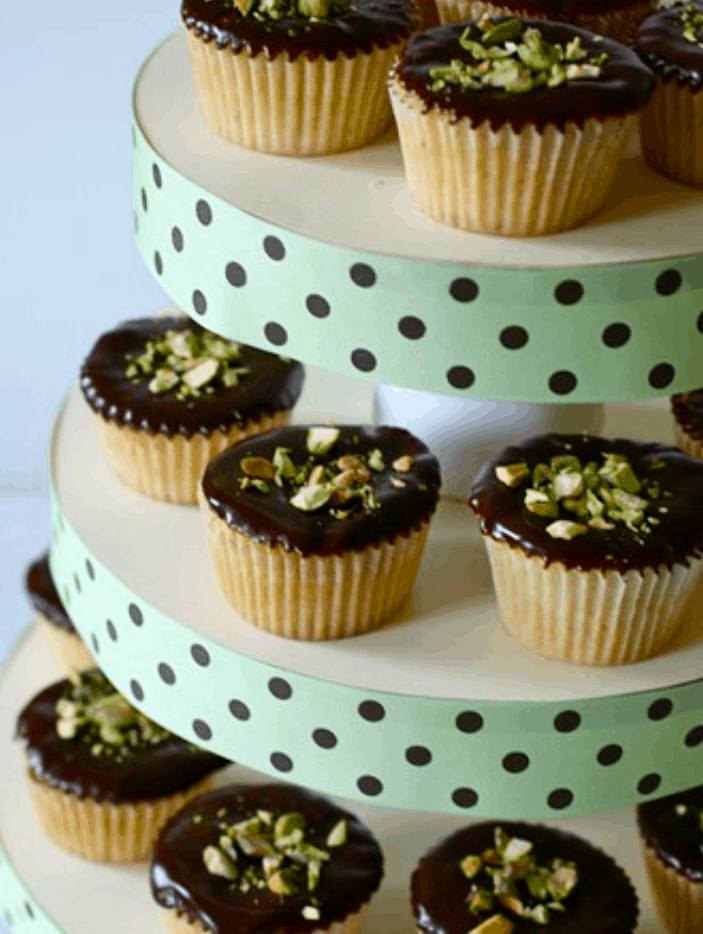 When making something as simple as a cupcake stand, most people won't need an exact plan they need to follow to the letter – rather, a guide to the steps you should take that can be adapted to your needs is sometimes a better idea. Then, you can allow yourself to get creative and produce something that more closely reflects your personal style. That's the kind of plan this one is, so if you just need a basic outline to help you get started, this is a plan that was written for you.
17. Another DIY Dollar Tree Cupcake Stand
We've already said how art and craft projects using Dollar Tree supplies are hugely popular – and here's one more for you. This one is a tutorial for making a cupcake stand with three levels, allowing you to elegantly display the tasty morsels at your party without having to spend a fortune. We love the way the finished item looks, and we sure lots of others will agree!
18. DIY Cupcake Tower (Under $5 in Under 30 Minutes)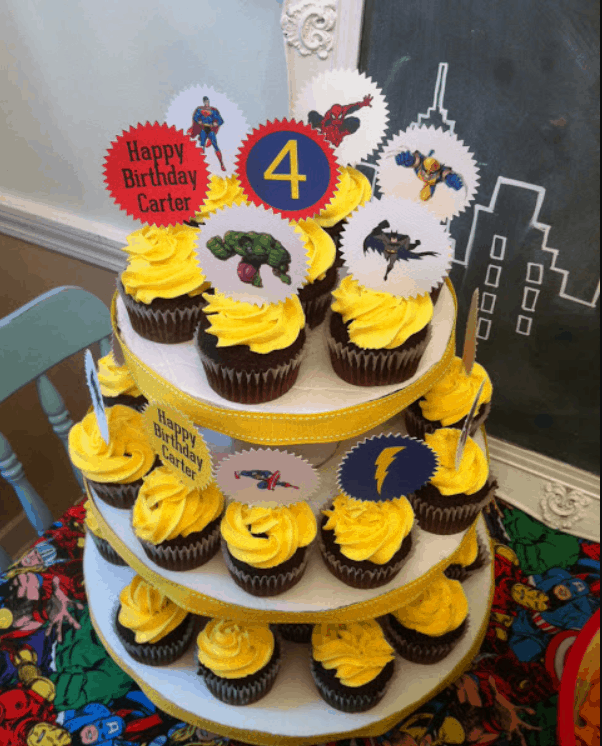 Short of time and unwilling to spend lots of cash on party decorations? Then this DIY plan is just what you're looking for. It shows you how to make a gorgeous cupcake tray that will cost you less than $5 – and will take you less than half an hour to complete. An ideal option if you need something at the last minute – and it's also a lot of fun to make. Great job, thanks!
19. Cupcake Stand DIY Video with Old-School Video Game Music
Here's a plan that will divide opinion – not because of the plan itself, but because of the choice of music these YouTubers decided to use to accompany it. As you can probably guess from the opening shot of a retro video game controller and the matching font style, these guys are obviously big fans of old-school consoles. The music sounds like it comes from an old Gameboy, and people are either going to love it or hate it. The plan itself is great, though, so it's well worth checking out. And if you don't like the music, just hit the mute button!
A quick and easy project to attempt
As you can see, making cupcake stands is quick, easy and inexpensive, and it's the kind of project just about anyone will be able to manage, regardless of their DIY experience.
We've had fun collecting these plans, and all the creativity on display has inspired us to have a go ourselves. We hope you enjoyed reading them and watching them as much as we have finding them for you – and above all, we hope you've found the ideas you needed for your next DIY project.