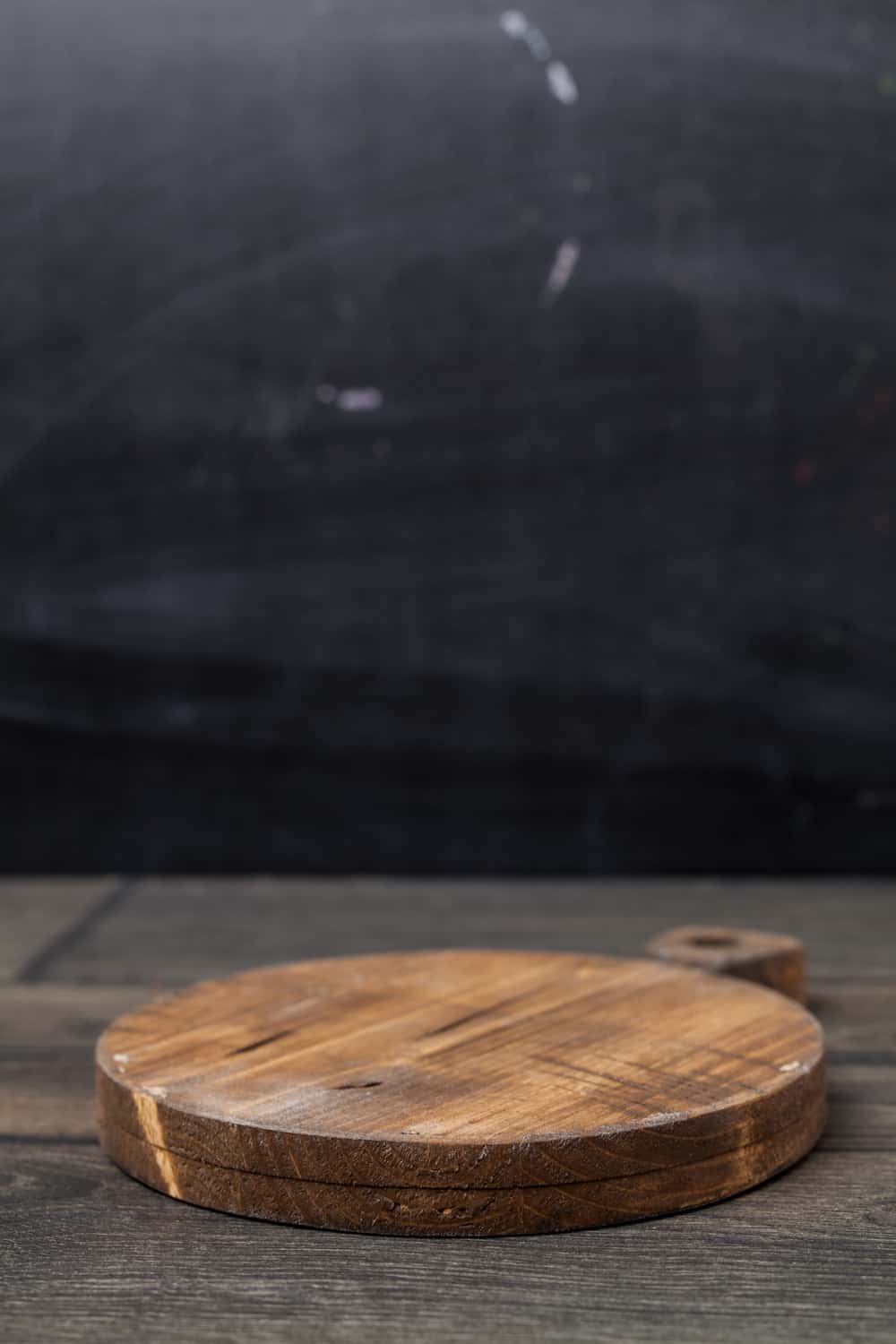 Buying cutting boards from stores can be expensive, but making one yourself is a simple project that almost anyone can tackle, allowing you to turn salvaged wood into something functional that would also make a great gift. Want to know how? Then here are 19 great plans we found that show you what to do.
1. How to Make a Cutting Board from Any Wood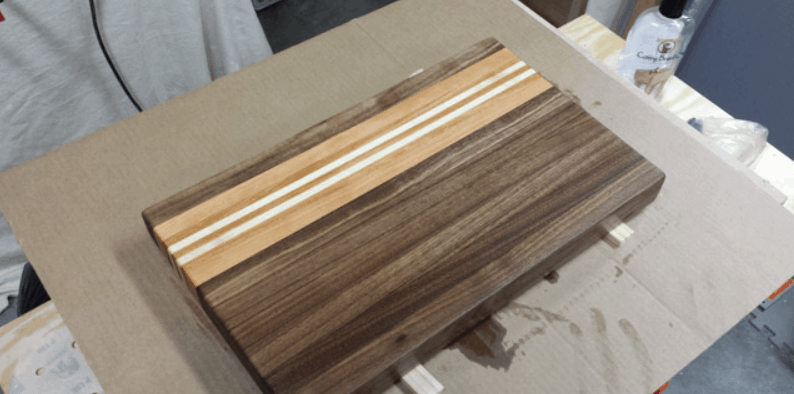 The cutting board we learn to make in this first plan is highly attractive – but it won't cost you anything to copy since it was made from scrap wood. All you need are a few basic tools that any woodworker probably owns and you can create something just like it, so why not think about having a go?
2. Cutting Board for Beginners
As the introduction to this video tells you, cutting boards are a typical project for beginners to undertake. That's because they are extremely simple to make but leave you with a handmade object that you can be proud of. For that reason, this tutorial is aimed at beginners, and it takes you through the steps for making a walnut cutting board just like the one shown in the video.
3. How to Make a Cutting Board with Family Handyman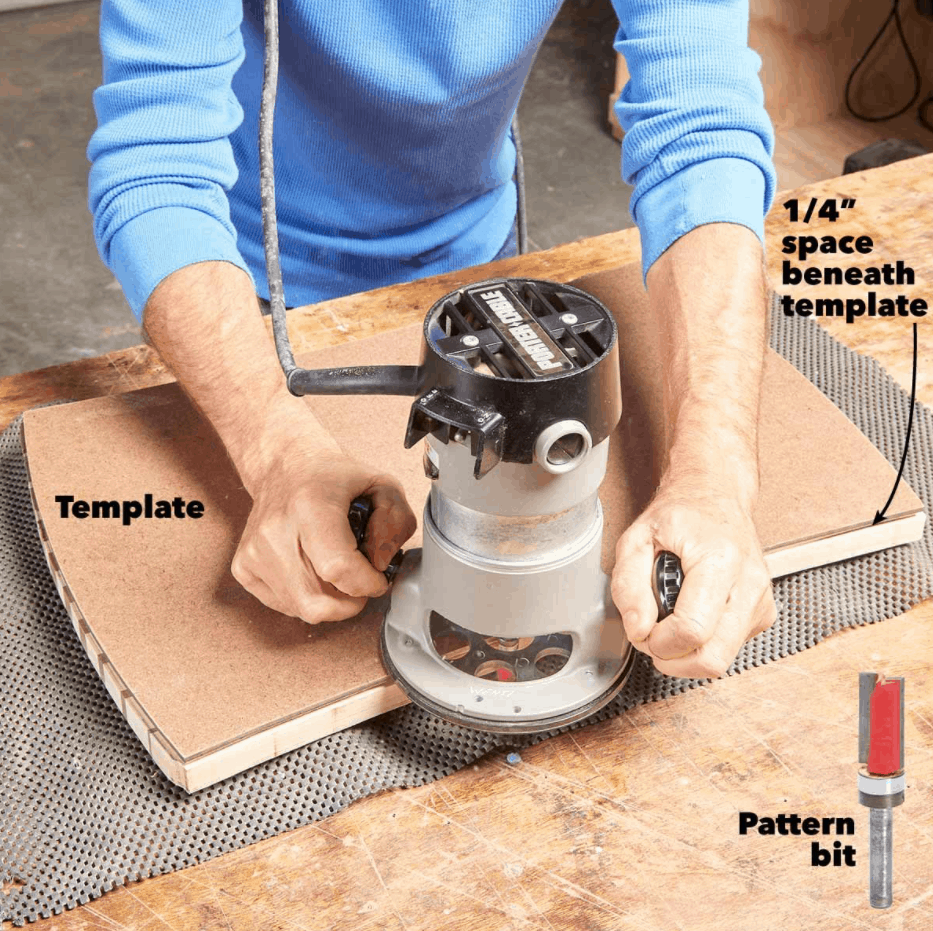 Cutting boards are basic, functional items, so you might not think there's much you can do to make anything original. However, in the words of this blog, the one this tutorial teaches you how to make "dazzles the eye". Yet despite this, it's also relatively easy to copy, so have a look and see if you'd like to try.
4. DIY 3-Tool Cutting Board
Even if you don't have lots of advanced power tools, you can still try your hand at making a cutting board, and if you're interested, this tutorial teaches you how. In the video, this YouTuber shows us how she made a cutting board with only three tools and without a planter or joiner – so if you want a plan you can copy without the need for expensive equipment, this one is for you.
5. Build Your First Cutting Board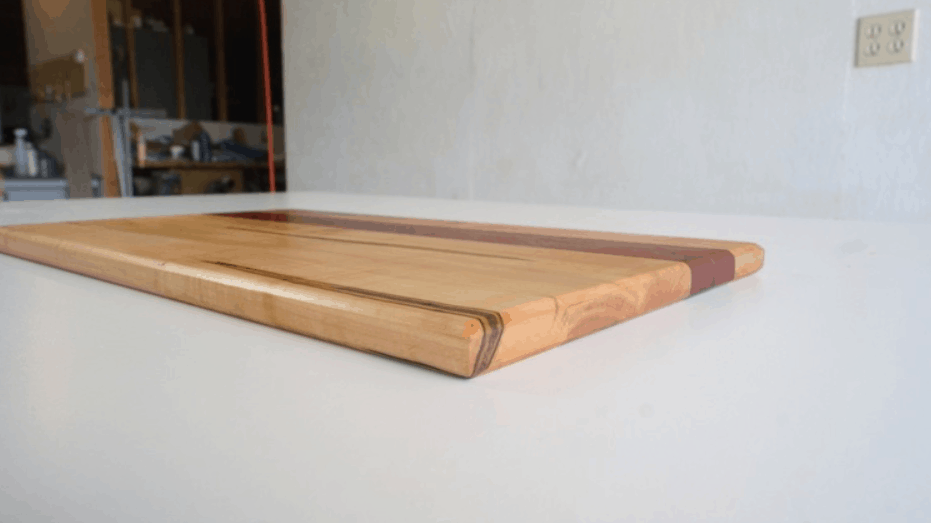 Here's another plan for turning your scrap wood into a cutting board, and one of the first tips it gives you is to choose hardwood for the job since softwoods won't stand up to daily use. Then once you have a suitable piece of wood ready, simply follow the rest of the plan to create a DIY cutting board of your own.
6. Custom Cutting Board from Scrap Wood
The cutting board this DIYer makes in his video looks awesome, and we're sure plenty of people will be keen to replicate it at home. He also teaches us about one important step that most people leave out – check out his video to find out what it is.
7. How to Make a Cutting Board with Instructables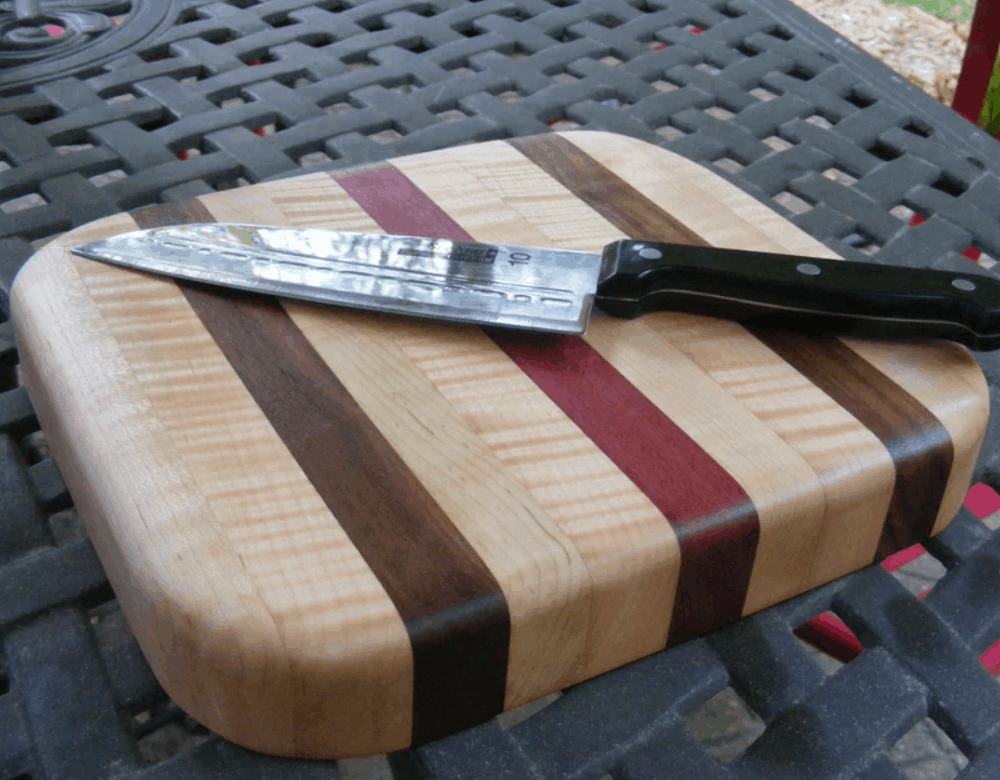 If you want great DIY plans that keep everything as simple as possible and that contain plenty of photos to show you what you need to do, the Instructables site is an ever-reliable resource. In this plan, you learn how to make an appealing cutting board using simple materials and basic tools, so it's a plan that just about anybody will be able to copy.
8. Making a Cutting Board from Rough Lumber
Here's an interesting idea. Rather than use scrap wood from other projects, this YouTuber decided to take some hardwood logs he collected after a hurricane and use them for making a cutting board. We love the way he explains the whole process in great detail, and the results are fantastic – so if you have some spare logs sitting around, why not see if you can do the same?
9. How to Make an End-Grain Cutting Board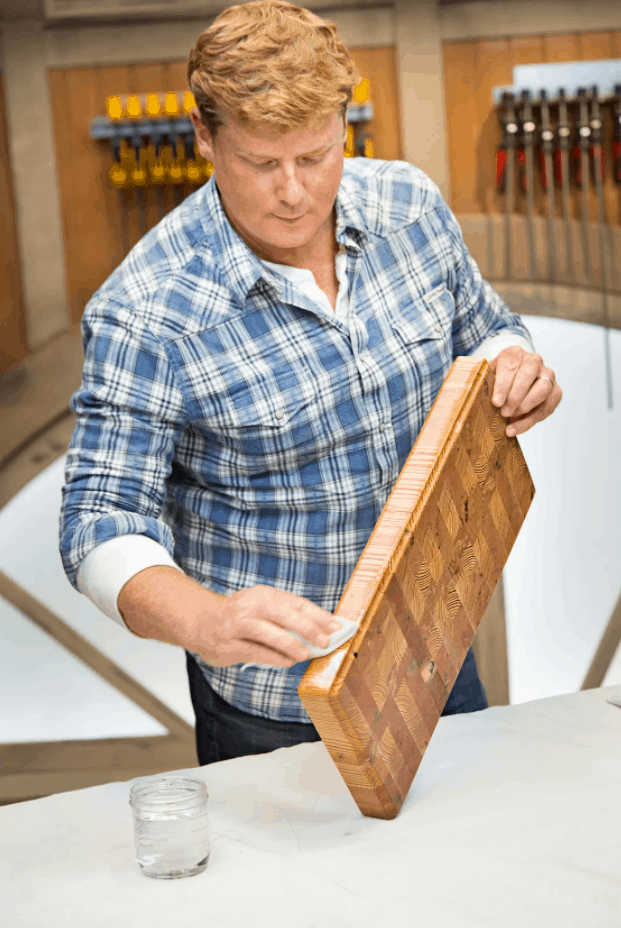 The method for making an end-grain cutting board demonstrated in this tutorial is rated as hard, so if you want an easier tutorial to follow, you might be better off looking elsewhere. However, this plan shows you how to make a beautiful and durable board that looks great and will last a long time, making it a rewarding challenge for those with the necessary skill level.
10. DIY Cutting Board with No Glue
A lot of plans for cutting boards require you to glue several pieces of wood together, but in this tutorial, you learn how to do the job without using any glue. Furthermore, as the YouTuber tells us, it's easy to do, only taking him about half an hour – so it's the perfect DIY project if you want to try making something but are pushed for time.
11. How to Make a Wooden Cutting Board in 7 Easy Steps
As this blogger writes, edge grain cutting boards are great things to make because they are so easy, cost very little and make perfect gifts for family and friends. This tutorial then shows you how to make a simple version in just seven steps, and it's a project that even DIY novices will be able to copy.
12. Simple DIY Cutting Board
Here's a tutorial for making a cutting board from one of our favorite YouTube DIY channels. These guys' videos are always fun to watch because they always look like they're having such a great time – but what they make invariably turns out perfect too. But there's just one thing missing from this video – where's the supervisor (AKA the cat)?
13. DIY Cutting Board from Scrap Wood
Although most cutting boards are made of hardwood and that's the recommended choice, here's a plan that shows you how to make one from pine. This is a wood that costs a bit less but that can still be used to create a solid and reliable cutting board, so if that sounds like something that might interest you, give the blog a read to see how it's done.
14. Quick and Easy DIY End Grain Cutting Board
In this video, we see how this YouTuber turns a piece of log into a simple but attractive cutting board in no time. The wood he uses is from a jacaranda tree that was cut down near Pretoria in South Africa – but the techniques are suitable for any other types of wood too, making this a plan that's well worth a look.
15. How to Create This Rustic Tree Trunk Chopping Board
If you have access to a large slice from the trunk of a tree, you can follow this blogger's simple plan to turn it into a beautifully rustic cutting board. As she mentions, buying something like this from a store can cost a lot of money, but making one yourself will cost you a fraction of the price. So if you want to save yourself some cash, this is the plan to read.
16. Making a Butcher Block Cutting Board
If you enjoy watching skilled craftspeople at work, this is a tutorial that should appeal to you. In it, we get to watch a time-lapse video of this YouTuber making a butcher's block cutting board, condensing around nine hours of work into just nine minutes. It's fascinating to watch everything he does, and this is a plan that most of us will be able to learn a thing or two from.
17. How to Make a 1-Hour Cutting Board
If you don't have nine hours to spend making a cutting board like in #16, this is a plan that should be of more interest. In it, you learn how to make a simpler version that you should be able to finish in around an hour. It looks great though, so if you want a plan that will give you top quality in a hurry, this is a plan you'll appreciate.
18. Making a Cutting Board in 20 Minutes
For those who consider even an hour to be too much time to spend on your project, this plan does even better – because here, you learn how to make a cutting board in just 20 minutes. Do you believe it can be done? If you're not sure, watch this video to see if they managed.
19. How to Make a Butcher Block Cutting Board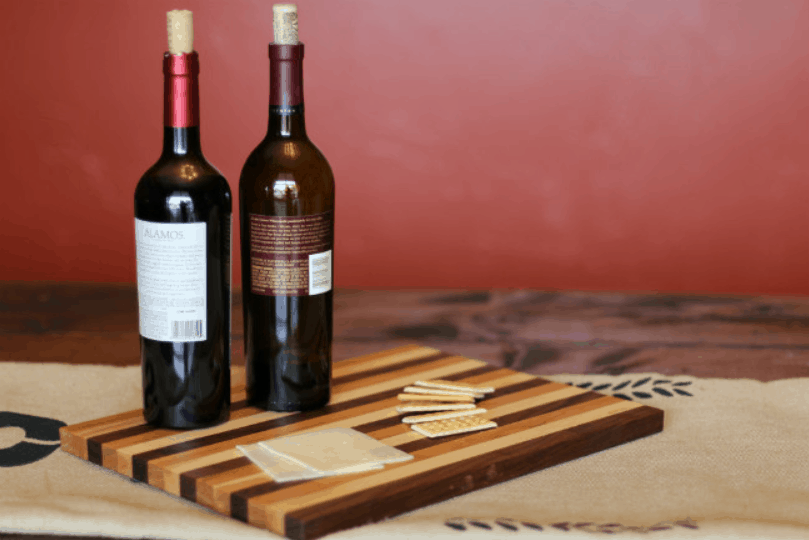 In this tutorial, we learn how to make a high-quality hardwood cutting board, this time using walnut, cherry and maple – and as it tells us, this is an ideal project for novice woodworkers who want to develop their skills. It gives you clear instructions for everything you need to do, and there's also a video to help you understand more clearly. So in short, it has everything you need to help you get started making a cutting board of your own.
Plenty of great plans to choose from
As you can see, if you want to make a DIY cutting board, there are plenty of great plans to choose from, teaching you how to make boards in a range of styles and using a selection of different woods.
We hope you've enjoyed reading and watching these plans as much as we have collecting them for you – and above all, we hope we've helped you find the inspiration you needed for your next DIY project.