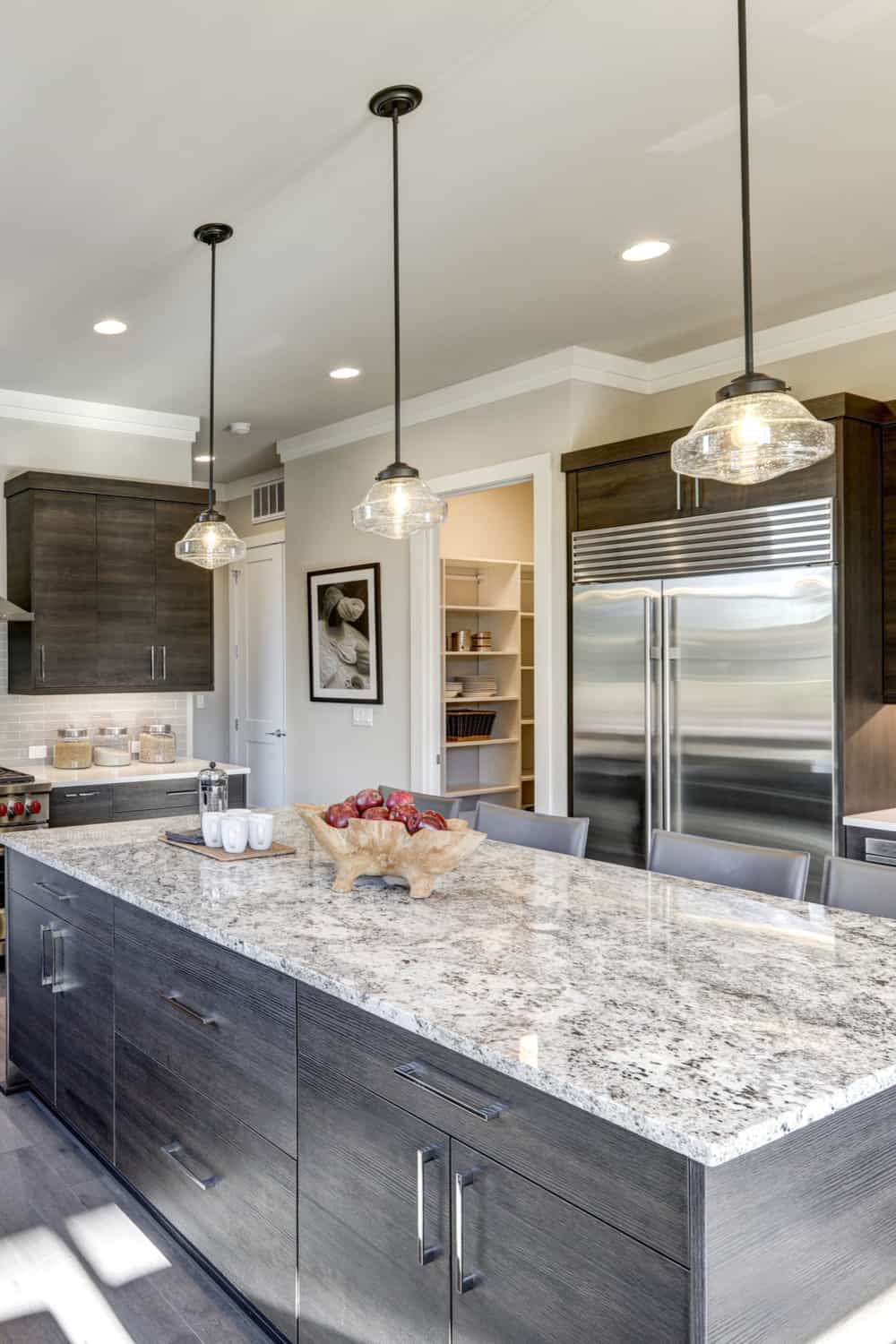 If you love the idea of marble or similar countertops but don't have the kind of budget required, epoxy is a far more affordable alternative – and what's more, it's also relatively simple to do it yourself.
For anyone who wants to try, we've searched online to see what other people have been doing – and here are our top 17 plans for making a DIY epoxy countertop.
1. Epoxy Countertop
If you're looking for an introduction to making a DIY epoxy countertop, this plan is a great place to start. It comes from the Instructables site, and like all the plans from there, it includes clear instructions that explain what you need to do at each step, along with plenty of photos to help you understand the process. This is one of our favorite sites whenever we need ideas for a new project, and this is another plan that didn't let us down.
2. Epoxy Countertops DIY
We love the introduction to this video as it demonstrates very clearly and dramatically all the advantages of epoxy. It's heat-resistant, stain-resistant and impact-resistant – and it also costs a whole lot less than something like granite. The rest of the tutorial is quite long, so make sure you have plenty of time to watch it – but it contains all kinds of useful info, so it's sure to be time well spent.
3. Unofficial Guide to DIY Epoxy Countertop Resurfacing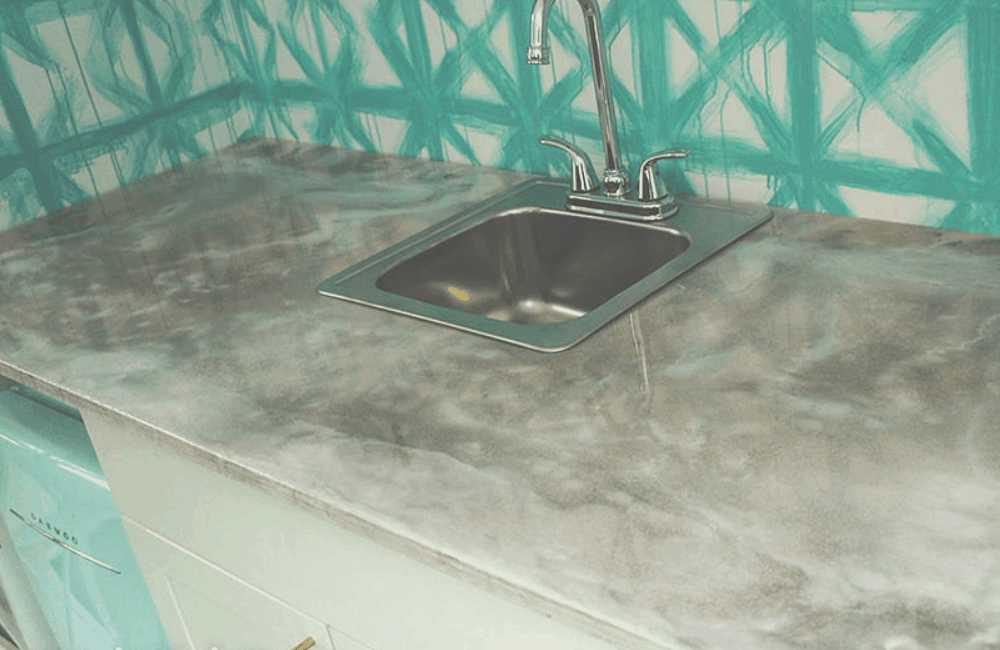 By using epoxy, you can give your surfaces a makeover, leaving them looking unrecognizable from before – and it will cost you very little to do it compared to many other options. As this blogger writes, she was on the lookout for something that would look shiny and new for her sunroom. Her search led her to epoxy, and it was love at first sight. When she discovered it, she instantly knew she had found the solution she wanted to use – and if you want to find out what happened next, check out her blog for the rest of the story.
4. DIY Epoxy Countertop Faux Marble
Epoxy is such a great material because you can use it to create the look of granite or marble for a fraction of the price. The amount of work required is also considerably less, and if you're looking for an introduction to the basics of mixing and applying it, check out this useful video for all the info you need.
5. DIY Epoxy Countertops – The Perfect Solution for Resin Worktops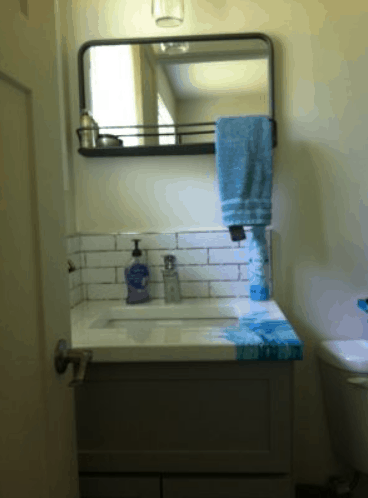 If you're thinking about installing epoxy countertops but are unsure about whether to take the plunge, this is a plan that will help you make up your mind. It goes into lots of detail about everything to do with epoxy, including an extensive section on how to go about the installation process. There are several photos of different examples of epoxy countertops to give you an idea of the kind of thing that's possible – and as the blogger writes, it's easier than you might imagine. A great tutorial and recommended reading for anything thinking of having a go.
6. Epoxy Kitchen Countertop
Whenever attempting a DIY project, it's always a good idea to check out what the pros do before you start – which is why this YouTube video is so useful. In it, we get to see professionals installing an epoxy countertop, talking us through what they do at each step of the process and allowing us to learn about how to achieve similar results. As you can see from the video, their countertop is stunning – as you would expect – and after watching it, you should feel more confident about having a go yourself.
7. How to Install Epoxy Over Old Countertops Ultimate Guide
The title of this video makes a big claim, but it's well worth checking out. In just over half an hour, it teaches you practically everything you need to know to freshen up your existing kitchen countertops with a stylish yet inexpensive layer of epoxy. It's also packed full of all the useful hints, tips and advice you need to ensure your epoxy project turns out just the way you want it to.
8. How-To Epoxy Countertops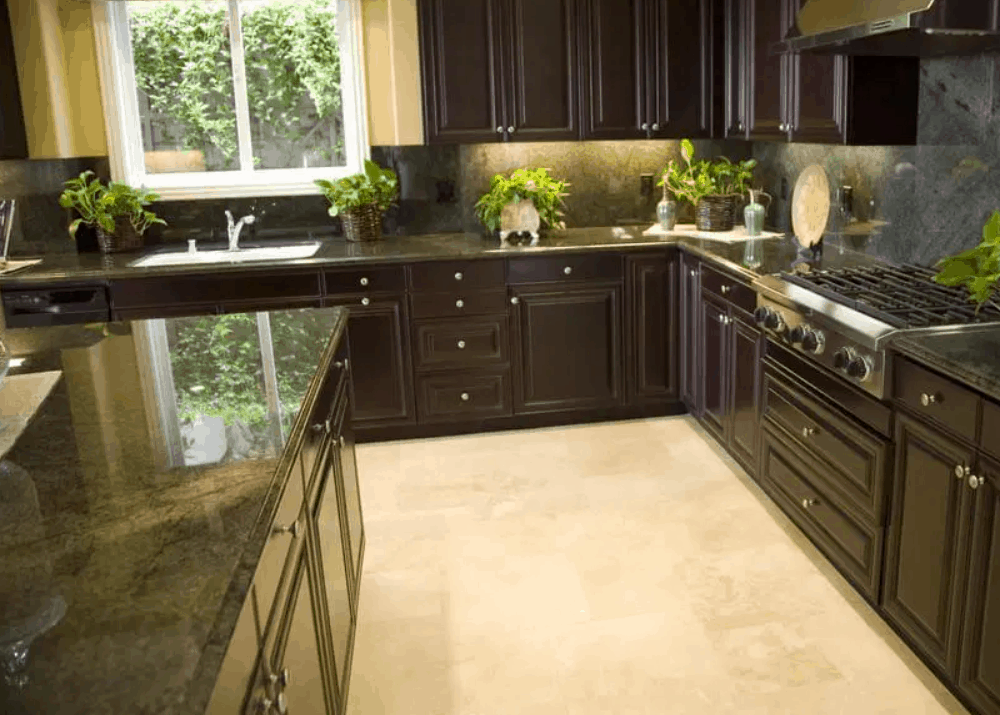 If you're new to the idea of epoxy countertops, you'll probably want to learn all about the possibilities of working in this material before deciding that this is something you want to use. In that case, this blog is highly recommended since it gives you a detailed overview of everything you need to know. It doesn't include a plan for how to do it, but after reading this, you'll have a much better idea about working with epoxy, allowing you to make a much better job of it when you start your own project.
9. DIY Marble Countertop Transformation – Epoxy How-To
As this YouTuber tells us, she decided to use epoxy as a way of replicating the look of marble without spending the time or the money that would be required to install the real thing. This video packs a whole lot into just ten minutes, but the main part is showing you the process of installing the surface she wanted and creating the effect she was looking for. It's fascinating to watch as they do the work – and we're sure it will inspire lots of other people to try something similar.
10. How to Pour an Epoxy Countertop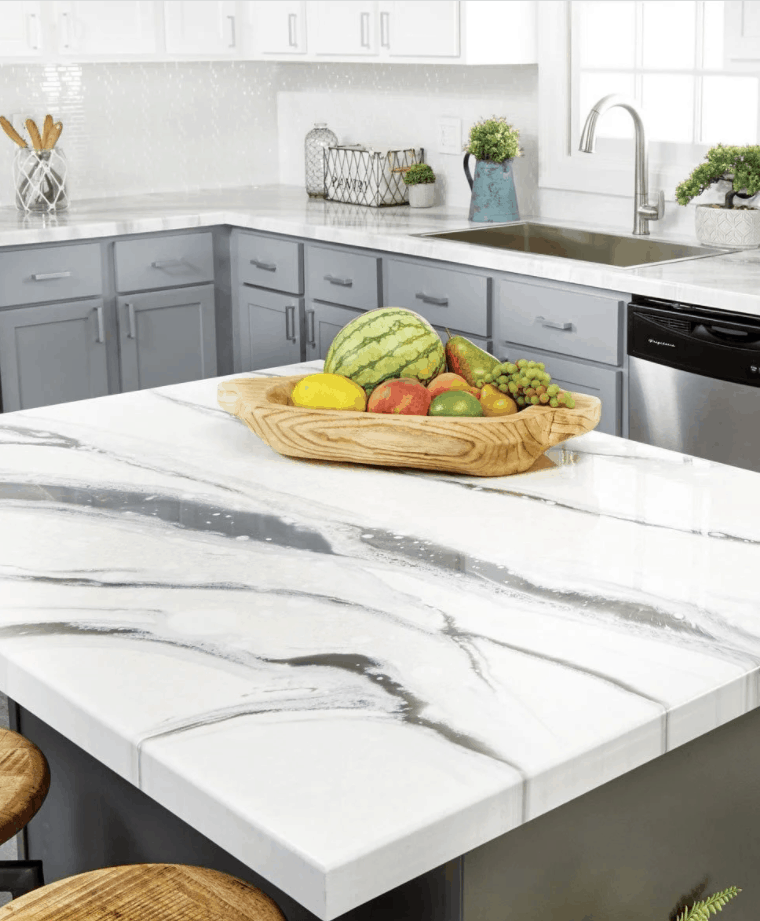 Here's a simple and to-the-point plan that will tell you everything you need to know if you are thinking of using epoxy to give your countertops a makeover. We like the way there are lots of photos to show exactly what you need to do at each step, making the plan easy to understand and follow. Using epoxy is a great way to give your kitchen or other room the classy look of something like marble for around a tenth of the price – and this is a plan that will show you how to do it.
11. Epoxy Dirty Pour Technique on Custom Countertops Tutorial
In this fascinating video, you get to see some of the things that are possible when working with epoxy. It begins with a range of stunning epoxy tops that are sure to have you wondering about the possibilities for your home, and it then goes on to demonstrate the techniques used to create those designs. Admittedly, these guys are pros, so these techniques might be a little ambitious for DIYers – but at least this video should get you thinking about what you might like to try.
12. DIY Epoxy Countertop How-To – Lessons Learned and Tips
When it comes to DIY, experience is definitely the best teacher, and we should always try to learn from our mistakes. However, sometimes making mistakes can be costly, which means you often can save yourself some money by learning from other people's mistakes instead. That being the case, you'd do well to watch this video about this YouTuber's mistakes when working with epoxy – so you don't make the same ones when it's your turn to try.
13. Epoxy Countertops DIY – How to make Epoxy Resin Countertops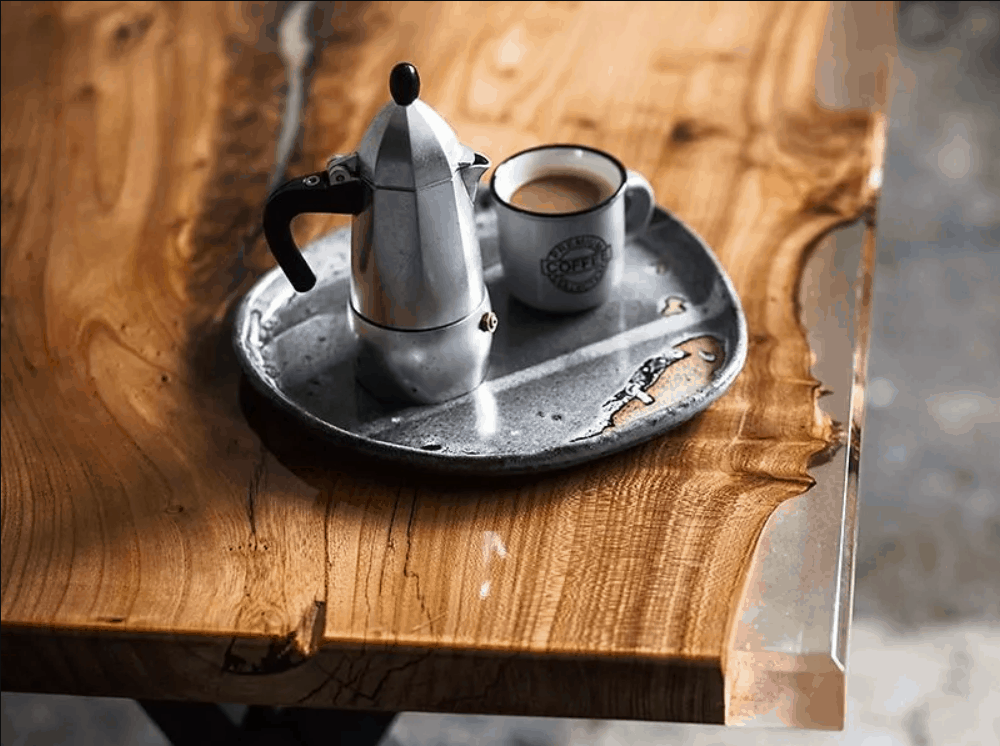 As this blog tells us, epoxy is such a great material because it's relatively inexpensive and is easy enough for DIYers to apply themselves, achieving great results without the need to call in the pros. If you're thinking this might be the solution for you, there's loads of info to help you decide – and when you're ready to start work, there's also a simple plan for you to follow.
14. The Advantages and Disadvantages of Epoxy Countertops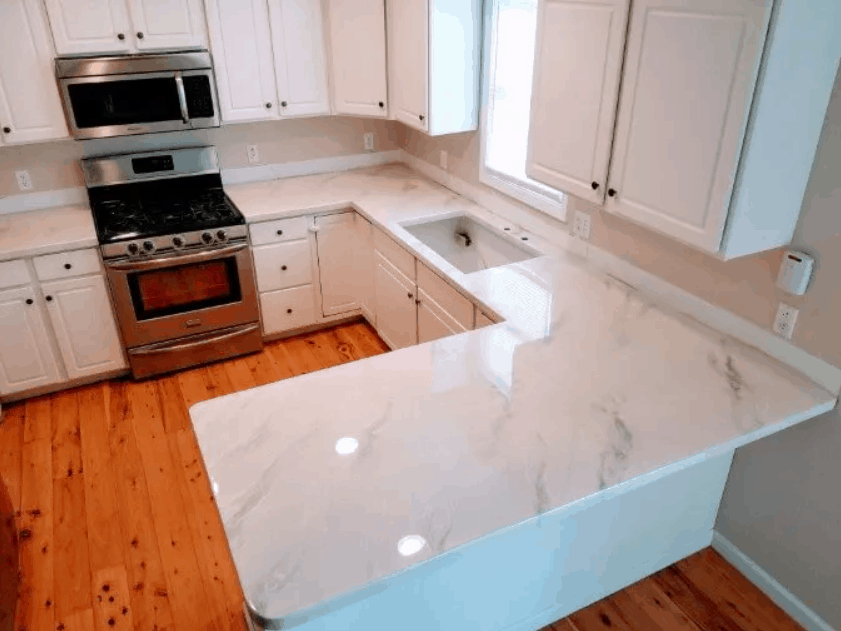 We've mentioned several times that epoxy is a relatively inexpensive material to work with – but it will still cost you a certain amount of money, so you'll want to be sure about using it before you buy the equipment and start the installation process. That means you should think carefully before you begin, weighing up the pros and the cons as well as looking at other alternatives. And if you need help deciding, this blog has all the information you need to make up your mind.
15. How to Epoxy Countertops
Here's a video we enjoyed watching a lot. In it, we see these YouTubers – regular homeowners – upgrading their kitchen by applying an epoxy layer to their worn-out Formica tops. It's fun to watch because it clearly demonstrates the potential of epoxy, even when in the hands of non-professionals. The difference is huge too, and when it's finished, their new kitchen looks amazing.
16. Simple Epoxy Countertop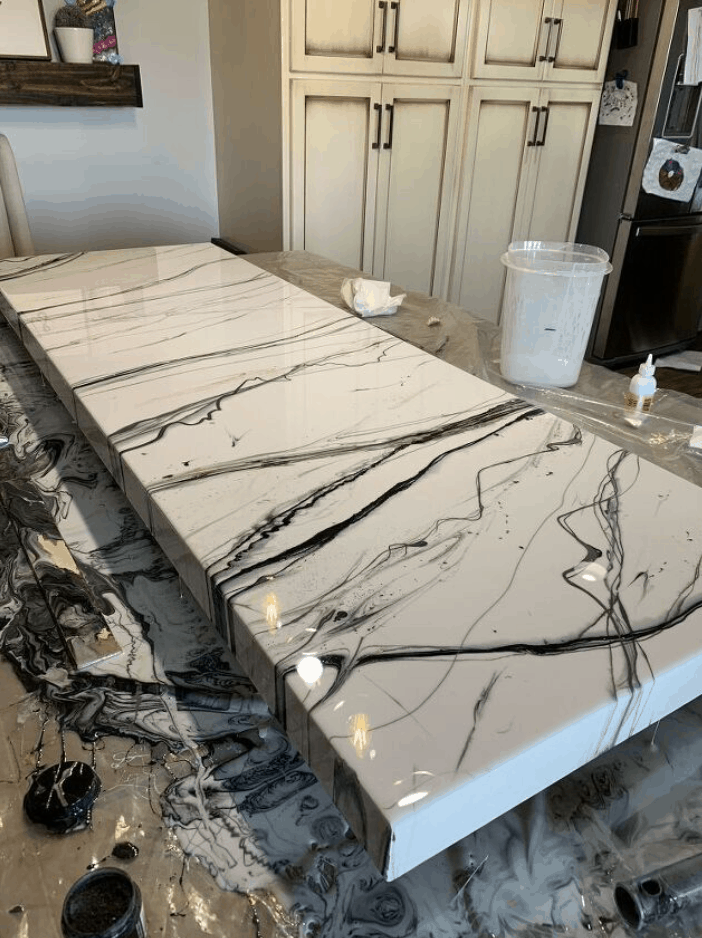 For anyone who needs inspiration for an epoxy countertop, the photos included in this blog are just the thing since they look stunning. There's no doubt that lots of people will see this and decide right away that they want something similar, and if you're one of them, all you need to do is read on to find out how to do it.
17. Dos and Don'ts for Epoxy Countertop Resurfacing
To finish, here's a super useful blog post with a list of dos and don'ts that everyone should know before they start their epoxy countertop project. The best way to learn something is often just by jumping in and doing it yourself, but it's always helpful to know what to do and what to avoid – so this is a must-read for anyone preparing to give their countertops an epoxy makeover.
Lots of great tips and advice
We've enjoyed collecting these plans for you because we've learned so much about using epoxy, so we hope you've learned a lot too – and above all, we hope we've helped you find the plan you needed to get started on your DIY epoxy countertop project.