For anyone who loves to cook, keeping track of your experiments and successes in the kitchen is an important part of the process, and a DIY recipe book is the perfect solution. Furthermore, giving one you made yourself can also be a wonderful idea for a gift.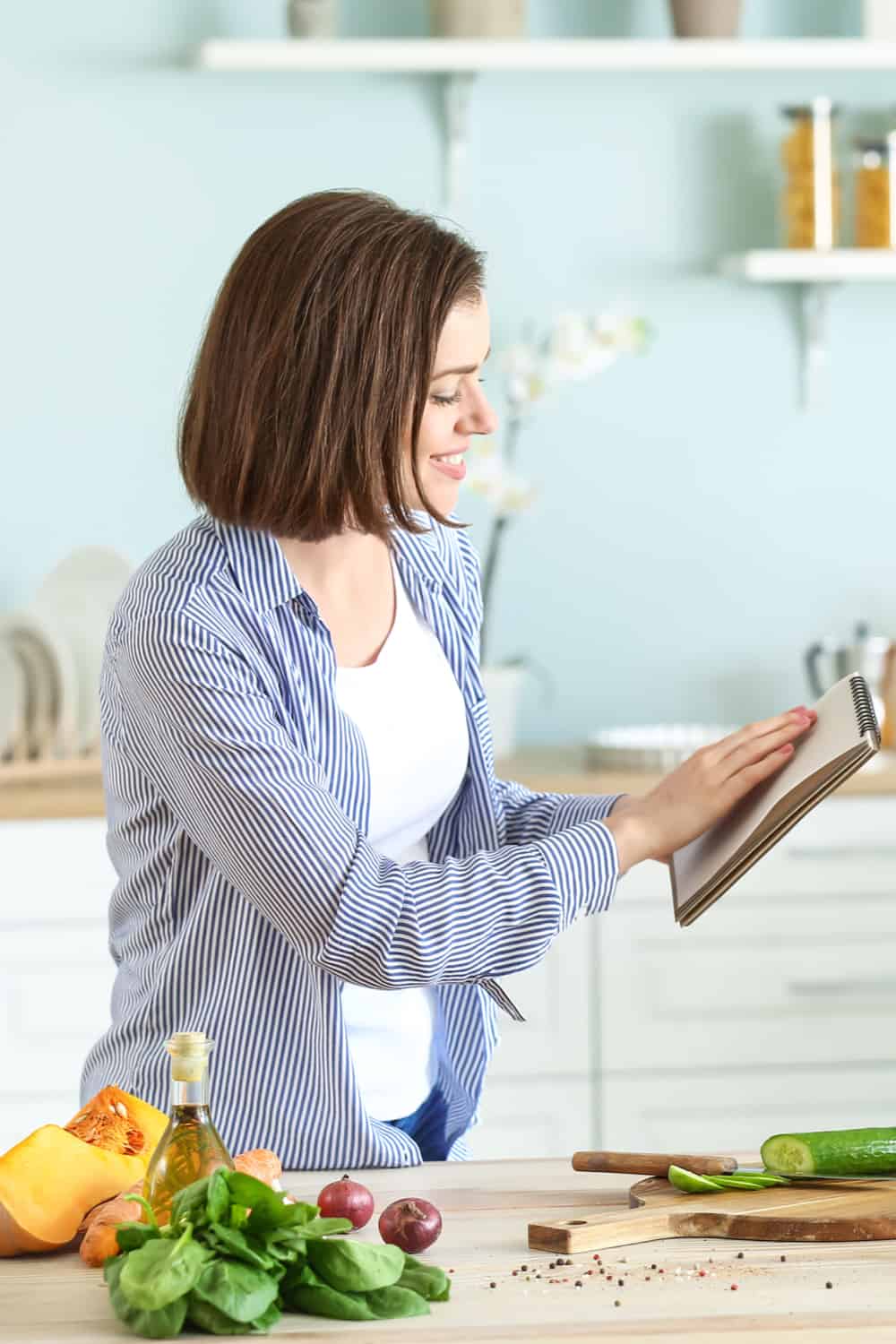 For anyone who wants to know how to make one, we've had a look online to see what other people have been trying – and as a result, here are our top 19 ideas for making a DIY recipe book.
1. DIY Family Recipe Book with Free Template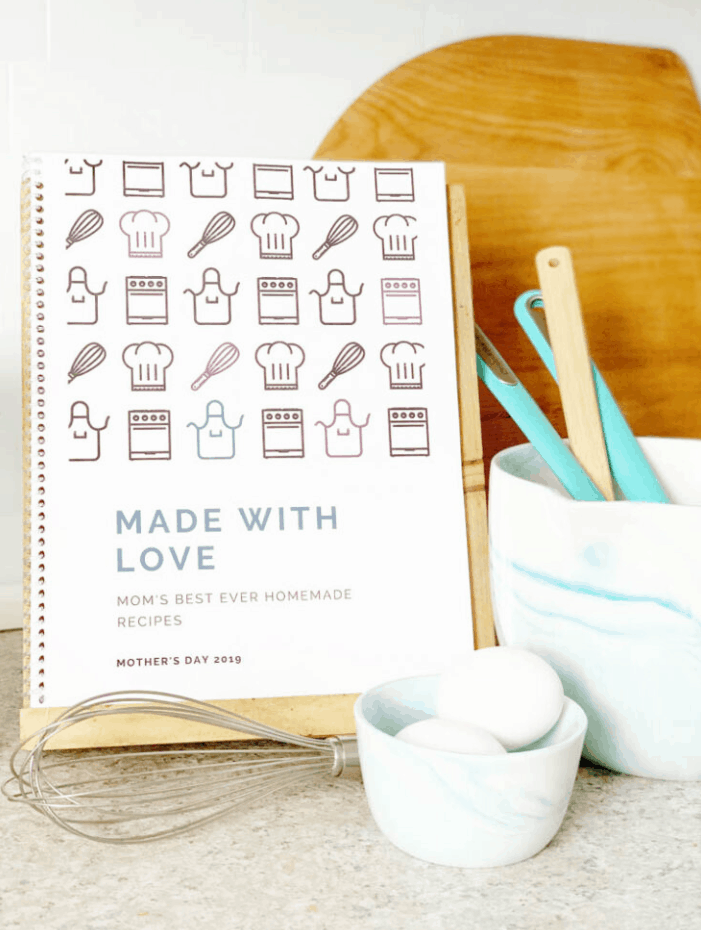 If you're looking for a super-simple way to make your own DIY family recipe book, this could be a great place to start. This plan will teach you how to make one using the free version of Canva (or the paid version if you have it), using the templates and art to make something you can be proud of. A wonderful way of collecting all your family's favorite recipes together in one place and well worth checking out.
2. Recipe Bullet Journal
If you just want to create your own lo-tech recipe journal the old-fashioned way, this is a tutorial that will show you how. As you'll see in the video, this YouTuber's journal is gorgeous, and with only a few inexpensive supplies, you'll be able to create something similar. We loved watching this video and we think her journal looks great – and we're sure lots of others will too.
3. How to Make Affordable DIY Recipe Books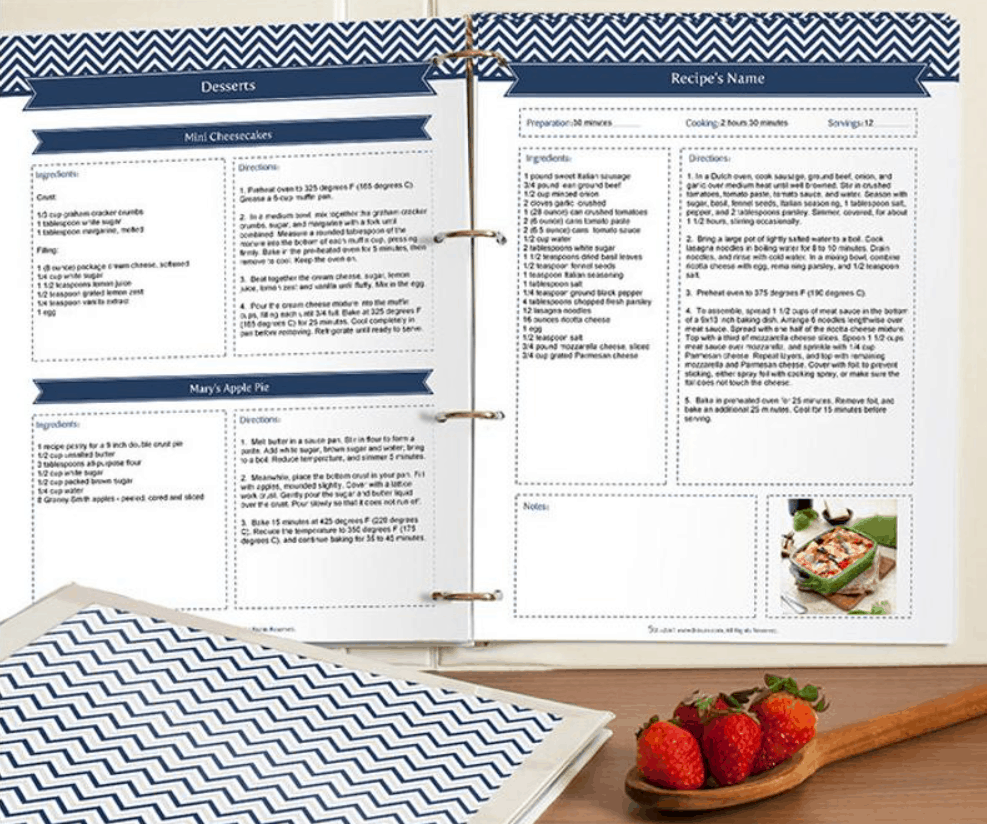 Often, a gift you make yourself will be far more cherished than something you simply pick up from a store. A recipe book is a perfect example, and in this plan, you will learn about how to create one. The plan gives you lots of tips and advice about which materials to use as well as the kind of book to choose, and by combining these ideas with your creative input, you'll be able to make a highly personalized version of your own.
Check this idea
4. How to Quickly Make a DIY Recipe Book
Making a recipe is a perfect DIY project since although it's easy to do, the results can be stunning. In this video, we learn about how this YouTuber went about making hers using some inexpensive materials plus Photoshop. She also includes some free printables with her plan, so if you want to use hers, they're there for you. But of course, if you want to be extra-creative and make your own, you can also do that too!
5. DIY Recipe Book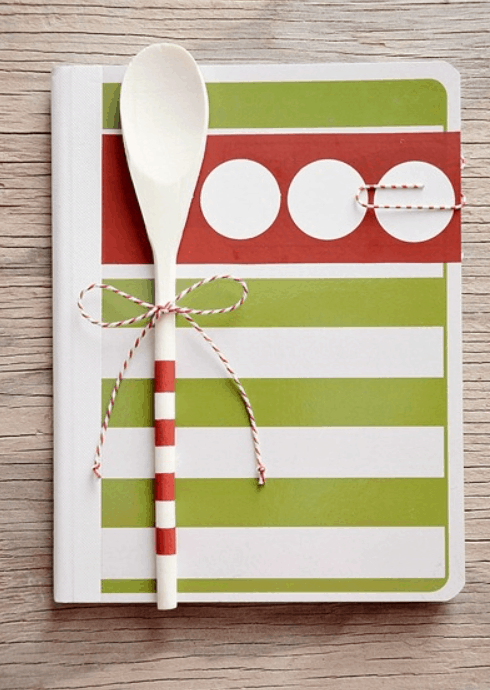 The DIY recipe book in this plan is one of the cutest we've seen because this blogger has clearly made a big effort to make it look as attractive as possible. The materials it's made from are all inexpensive and easy to get hold of, and there's also plenty of scope for adapting the plan if you prefer to give your recipe book your own personal touch.
6. DIY Minimalist Recipe Book
For anyone who enjoys cooking and coming up with their own culinary creations, it's important to keep a record of what works and how you can improve on dishes you've tried making before. However, there's no need to make things overly complicated or elaborate, and if you prefer a more minimalist approach, this plan is for you. It's extremely easy to make and will hardly cost you anything. It will give you a convenient place to keep all your favorites in one place – and if that's all you need, why not check it out?
7. DIY Recipe Book from A Beautiful Mess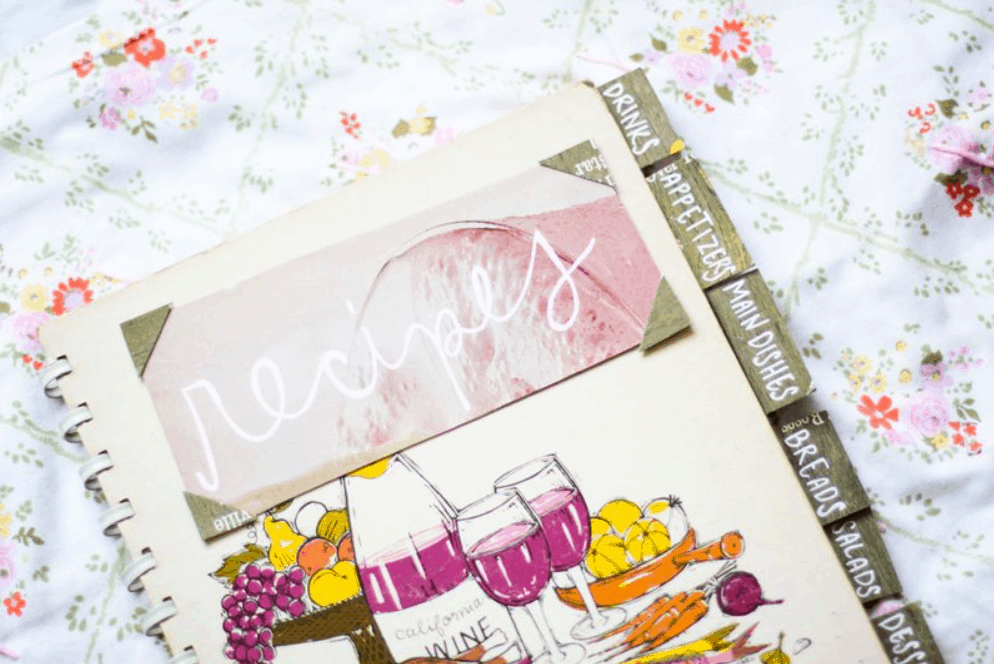 The recipe book in this plan is another of our favorites – and we especially like the tabs that allow you to divide your recipes into starters, mains, desserts and so on. With plans like this, you don't need to follow exactly what the blogger did – and here, she even gives you suggestions for doing things differently if you prefer. Another great plan for a recipe book we're sure you'll enjoy filling once it's finished.
Check this idea
8. How to Make the Home Sweet Home Recipe Mini Album
When you see the recipe book in this video, you won't believe it was anything to do with DIY – it looks more like it was bought directly from a fancy store! However, this just goes to show what's possible with a little know-how and the right skills, and in this video, we learn how to make one of our own. There's a list of materials as well as clear instructions for making the book – and for us, if we can produce anything half as beautiful as this recipe book, we'll be super proud of ourselves.
9. How to Make Your Own Recipe Book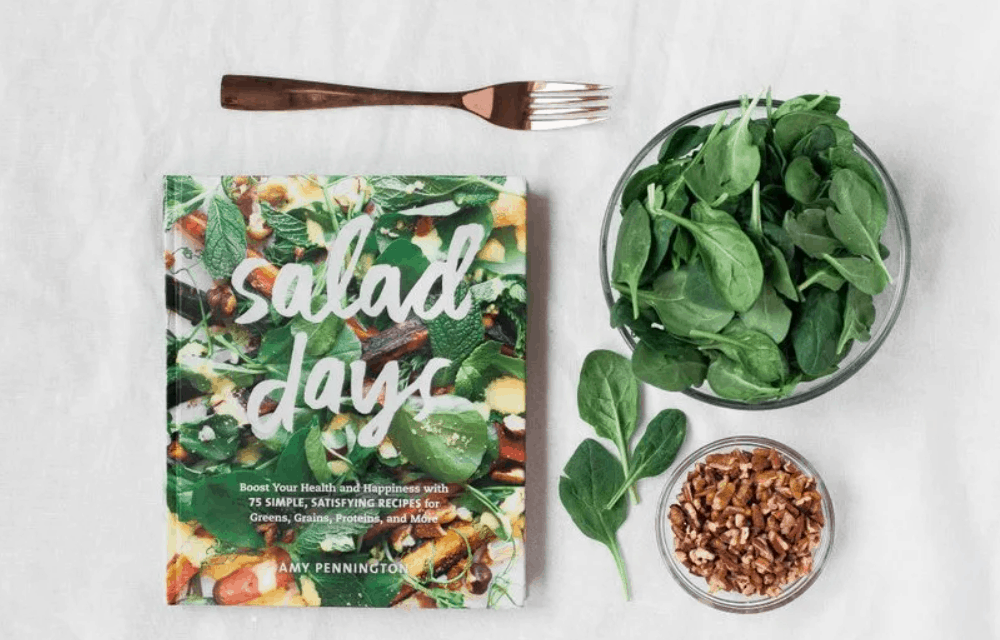 As this blogger explains, nowadays, finding a recipe is never more than a click or two away on Google, but in the old days, people used to enjoy compiling recipes they found in DIY recipe books. Collecting recipes and putting them together in a book can also make a meaningful gift, and if you want to know how to create one, this tutorial explains the process in detail.
10. Handy Little Recipe Book with Free PDF
Here's a plan for a cute miniature recipe book that you can make yourself quickly and easily. The video is almost 20 minutes long, going into lots of detail about how it was made, so it's easy for anyone to copy – and all you'll need to do after it's finished is add the recipes themselves!
11. How to Make One of the Best Gifts You'll Ever Give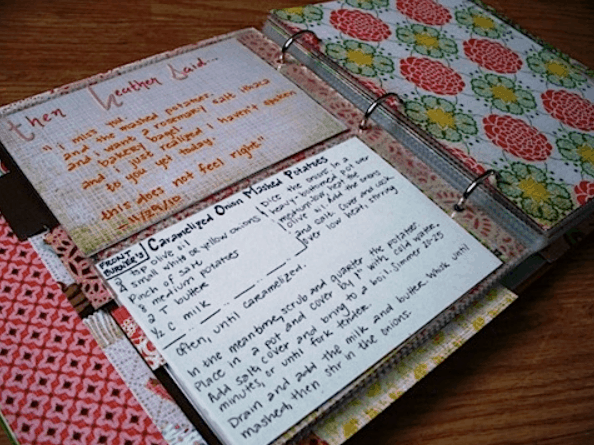 The problem faced by this blogger was that this book was originally intended as a gift, but she was so pleased with the result that she wanted to keep it herself. You'll understand why when you see the photos, though, because it's beautiful – so perhaps make two if you plan on giving it as a gift – just in case you want to keep one yourself too.
Check this idea
12. DIY Pinterest Recipe Book
Nowadays, lots of people turn to Pinterest when they need inspiration for something to cook – but the problem is, you then have to keep going back to look for the recipes as you're cooking. If that sounds like a familiar problem – as it was for this YouTuber – here's a solution. It's a handy little organizer that will give you somewhere to store all your Pinterest recipes so you won't have to keep playing with your phone while you're in the kitchen. Great idea, we approve!
13. DIY Recipe Binder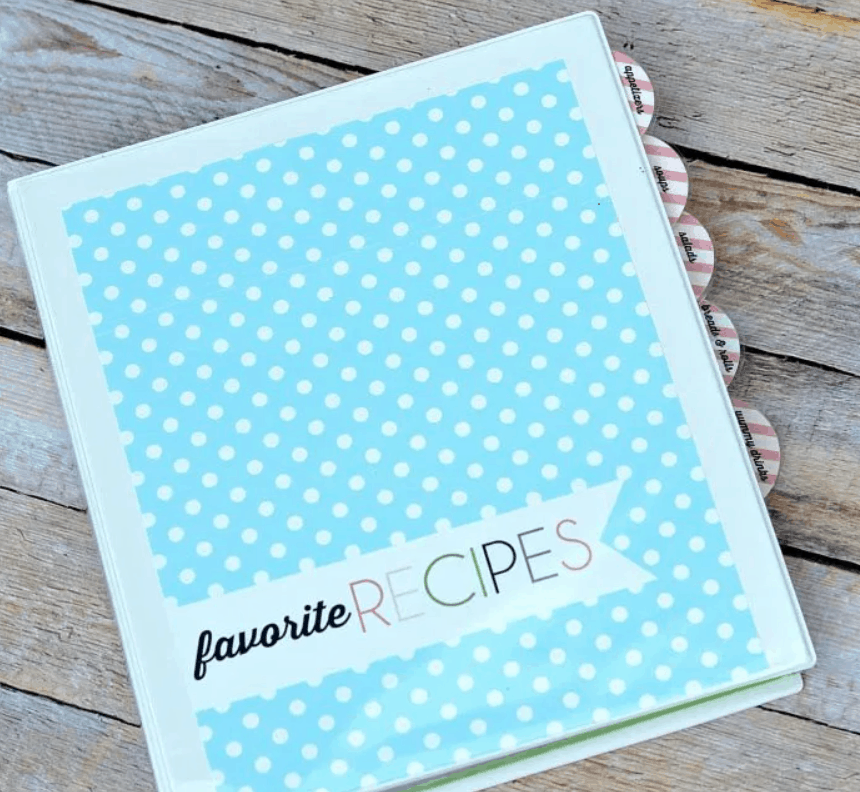 If you want to keep your recipes in one place, a recipe binder is one of the most practical solutions. That way, as your culinary experiments improve and evolve, you can keep track of things by adding or removing pages easily. If that sounds like something you might be interested in trying, here's a plan that will show you how to make a gorgeous version of your own – another plan that's worth a read.
14. DIY from Loveyounglion
We enjoyed watching this video because the design is so simple. You just need a few basic supplies like a permanent marker, a ball of twine and some others and you're ready to go. This is the kind of plan that you can easily adapt to your own preferences – so check it out to see how it's done.
15. Make Your Own Recipe Book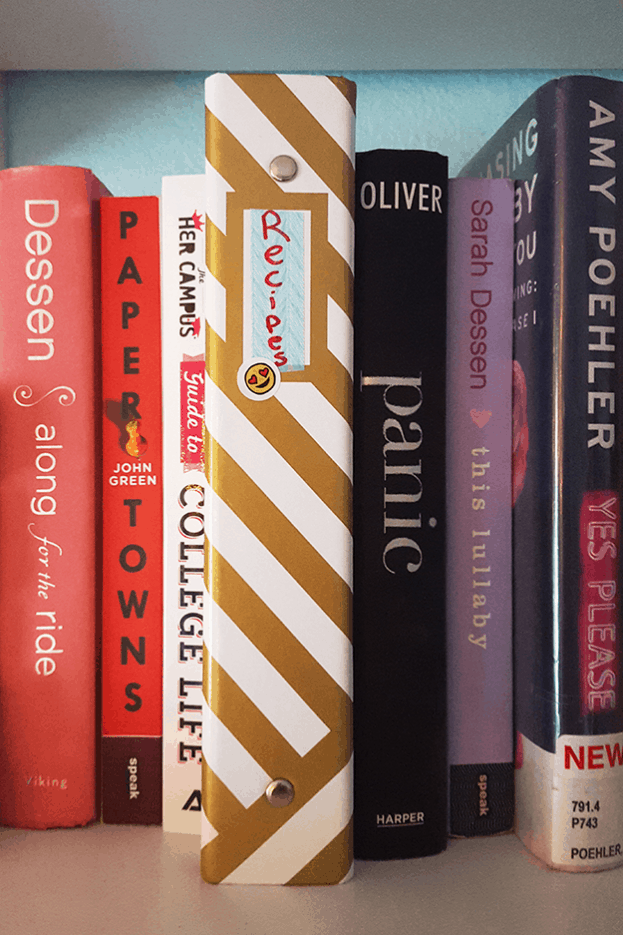 In this plan, this blogger tells us about how she repurposed old materials she already had to make her recipe book, so it cost her next to nothing to make. She also gives us details of the steps we need to follow, and the end result looks perfect. Another inexpensive plan that lots of people will enjoy trying at home.
Check this idea
16. How to Create a Recipe Book
When you make a recipe book, the main reason is probably that you need to keep track of the things you cook. However, some plans focus more on making the book beautiful while others are more concerned with the practical consideration of organizing the recipes. If you're more interested in the latter, this plan is for you since it teaches you how to keep track of what you cook so you can find recipes easily again next time you want to attempt them.
17. Mother's Day DIY Idea: A Photo Recipe Book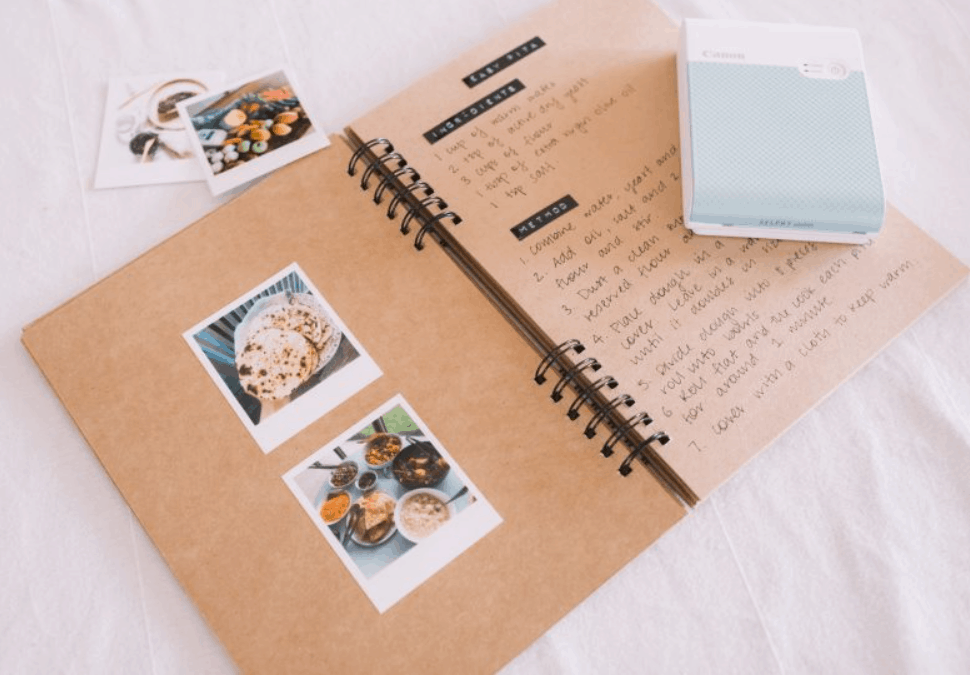 Every year when Mother's Day comes around again, do you find you don't know what to give her? If that sounds familiar, perhaps a beautiful photo recipe book you made yourself could be the idea you need. And if you're interested, here's a plan that will show you how to make it.
18. DIY Recipe Book from Carolina's Creations
Giving a recipe book on Mother's Day is a popular idea, and here's another plan that will show you how to go about making one. This plan also includes recipe cards to help you keep the recipes organized – a lovely gift that most mothers are sure to love!
19. How to Make Your Own Family Recipe Book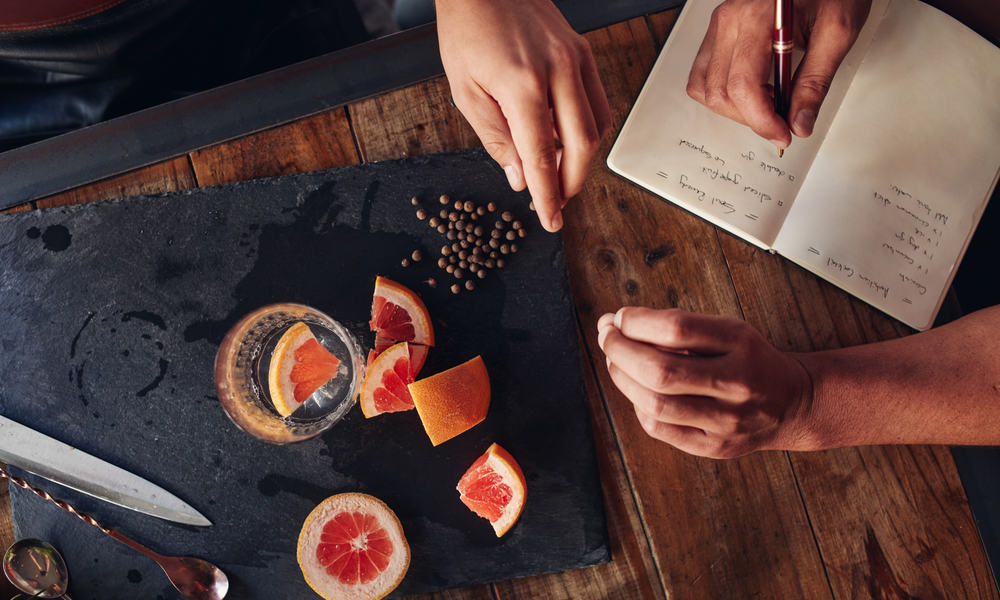 Every family has their favorite recipes, and if you want to bring them all together in one place, here's a plan that will give you suggestions for how to do it. For example, to ensure everyone contributes, why not ask each family member to suggest their favorite dishes to include? This is an idea we love, and we're certain many families will agree.
Lots of ideas for beautiful homemade books
As you can see, there are lots of great ideas online for making beautiful homemade recipe books. We hope these plans have inspired you as much as they inspired us, and above all, we hope we've helped you find the ideas you needed for making a recipe book of your own.