A trash can is a trash can, right? Wrong!
Of course, you can pick up a trash can at your local hardware store without spending too much money. But how about creating your very own bespoke version instead? It will be infinitely more satisfying. And you'll be able to get the perfect size, style and design for your home.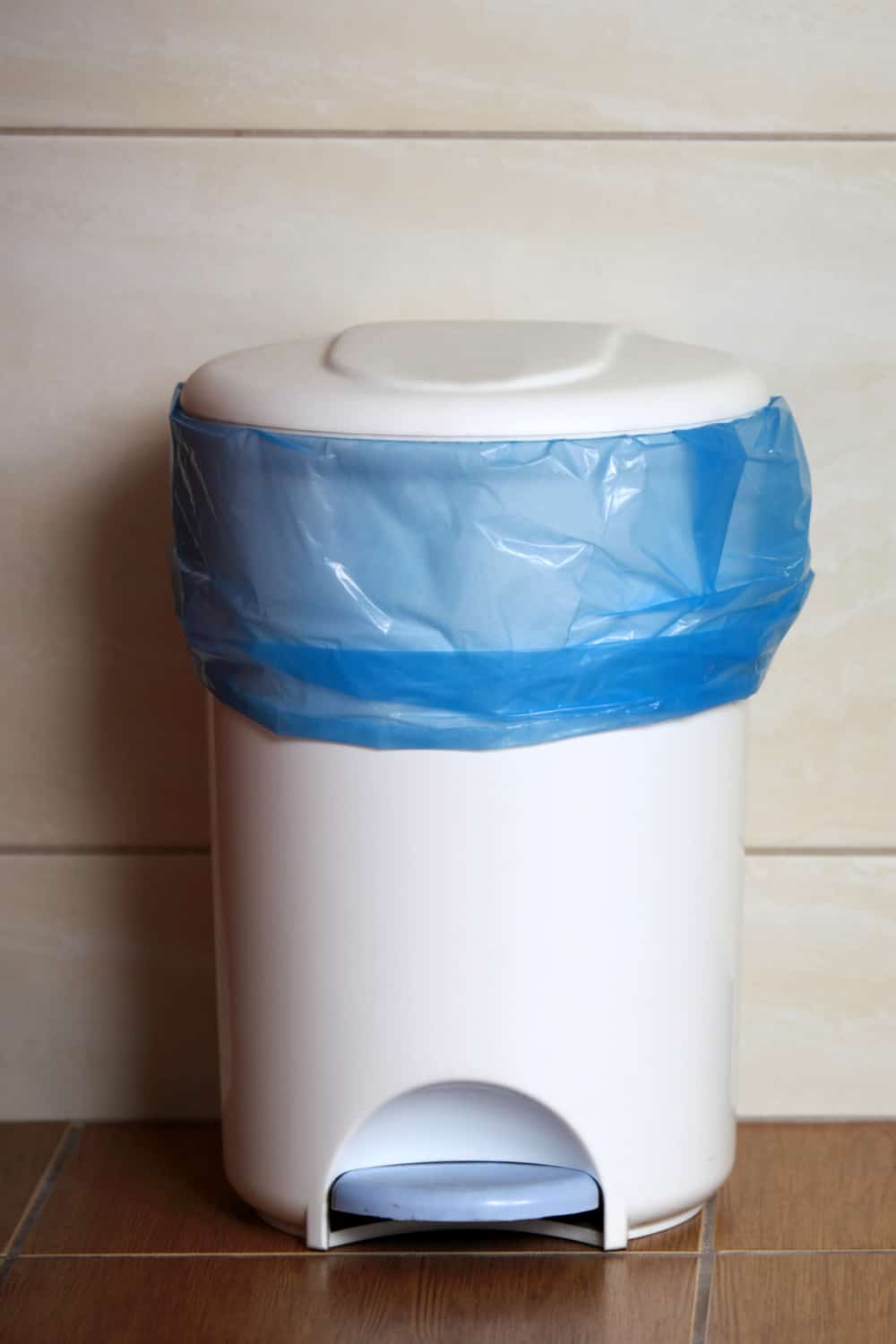 If you want to try your hand, there are some great plans out there to walk you through the process. So come with us, and check out our 17 DIY trash can plans. You may just have found your next project!
1. How to Make a Wooden Trash Can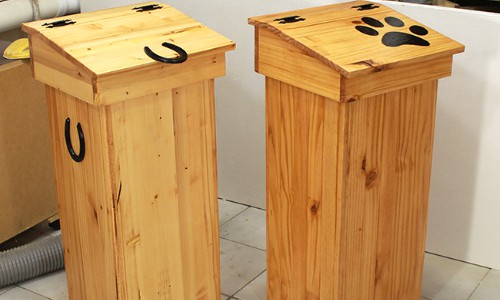 This how-to guide takes you through the process of making a wooden trash can step-by-step. It includes a handy cut-out guide for each piece, and there's even a downloadable file with all the illustrations in high resolution.  There are plenty of options to create your own individual style, too. This is a great plan, but it's best suited to those who already have basic DIY skills. You'll need to know what pocket holes are, for example, and how to make them.
2. DIY Minimalist Garbage Can
With this video, You Tuber Darci Isabella takes you through the process of making a wooden garbage can – warts and all! She shows you what to buy, how to cut the parts, and how to put them together. And with this video, there's no pretending to be perfect! We see Darci accidentally cut through a tape measure, and get interrupted by an unexpected wildlife incident! It's all great fun as well as practical, and you can enjoy watching her cute children helping her at every step.
3. Cardboard Box Garbage Can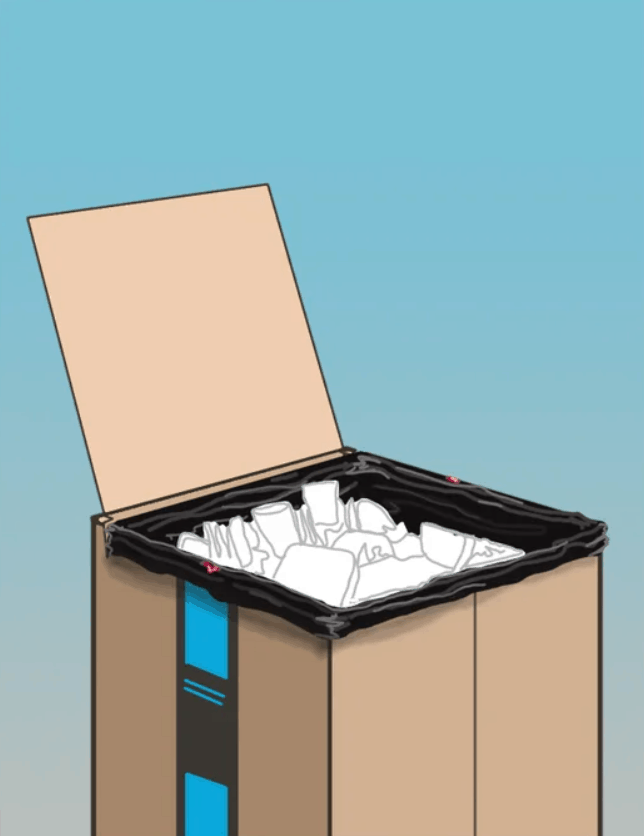 If you're looking for an eco-friendly approach to making your trash can, check out this clever guide. It shows you how to make a simple trash can using little more than a cardboard box. If you don't have tools already, and don't want to buy any, this is a brilliant option. Besides your box, all you'll need is a knife or scissors and some tape. Everything is described one step at a time, with illustrations to help. This is about as easy as it gets!
4. How to Make a Cute Trash Bin from Cardboard
If you want a trash can that's as cute as it is useful, check out this video from Titiz Craft-EnG. It will show you how to make a swing-top can, the perfect size to sit on a desk for those crumpled post-its! With this one, you'll need to watch through to the end to see all the equipment you need. The good news is that there's nothing here that's expensive or difficult to source. And it's even pretty enough to be made as a gift.
5. DIY Outdoor Trash Can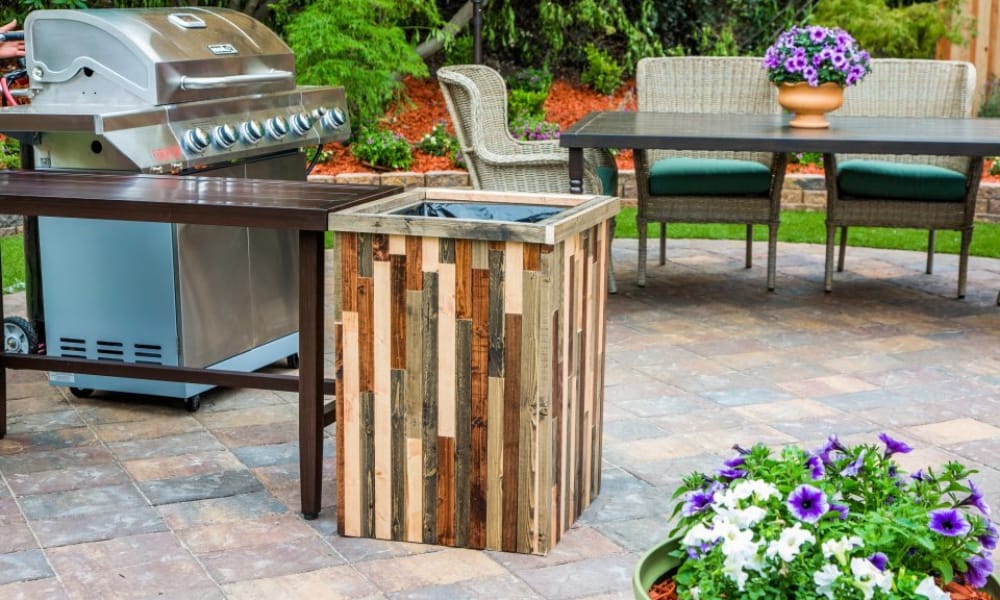 If you fancy an outdoor trash can that's a cut above, check out this clear and concise guide. It starts with a full list of all the materials and equipment you'll need. There are a number of different elements, but none of it is expensive or hard to find. Follow the directions and at the end you'll have a very attractive outdoor trash can. And if you choose a waterproof wood stain, it will be able to stand up to the elements too.
6. DIY Marble Trash Can
If you don't have the time or energy to make a trash can from scratch, why not customize one instead? This video shows how to use marbled contact paper to turn a plain can into one that's fresh and pretty. Watch it being covered in real time, and check out the useful troubleshooting tips. When it's all done, you'll have a neat and distinctive trash can.
7. How to Make a Nice Looking Garbage Can Out of a Cardboard Box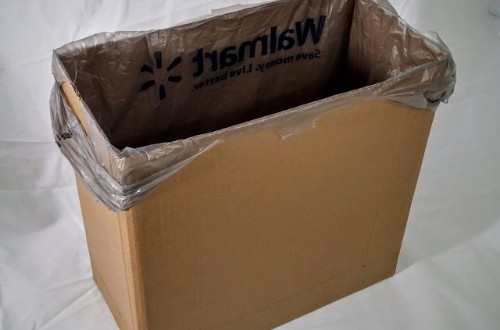 Here's another guide to turning used cardboard boxes into something useful. It sprung from one person's experience of moving house. Not enough trash cans, but lots of cardboard boxes – a new guide was born! The great thing about this one is that you can make any sized trash can you want. While it might not be the most attractive finished product, it's cheap as chips. And you could always use one of the other guides to customize it for a prettier look.
8. DIY Cute Trash Can Tutorial!
Speaking of customizing your trash can, here's another inspired way to do it! This one uses a couple of rolls of string to give a natural fiber finish to your bin. It's a look that works brilliantly in a bathroom or laundry room. YouTuber How To Heidi's presenting style is worth checking out too for its distinctive flavor. And watch out for a cute cat making an appearance towards the end!
9. Paint Stir Stick Trash Can DIY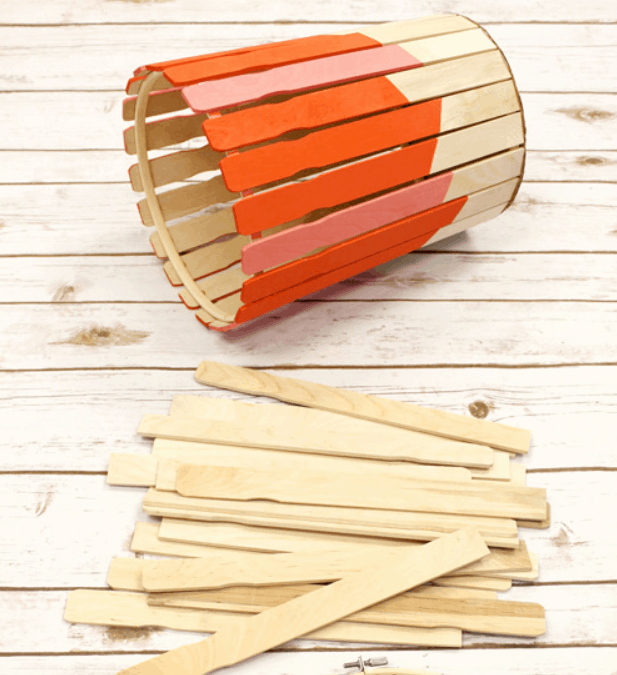 Here's an original take on making a trash can from scratch – use wooden paint sticks! This ingenious project pairs them with an embroidery hoop for an inexpensive and good-looking way to hold your garbage. You won't need any expensive equipment either. The guide takes you through the project one step at a time, complete with photos, so it's super-simple to do.
10. DIY Dollar Store Bling Trash Can
If you love some bling in your home, you won't be able to resist this adorable trash can transformation. This guide shows you how to take a simple trash can and turn it into a sparkling piece of art! You'll need to invest in some diamante trim and fake jewels, and it takes a bit of time. But the finished product will look fantastic in any bedroom – or should we say boudoir?!
11. Miniature Trash Can from a Pill Bottle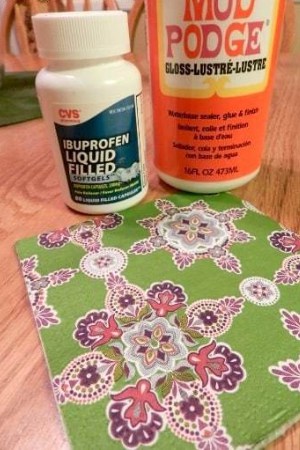 Fed up of finding bits of receipts and sweet wrappers at the bottom of your bag? Then this is the project for you! Follow this guide to turn a simple pill bottle into a useful way to store your bag-garbage. It's decorated with a napkin coated in lustre paste, so it's nice and durable. Note that there's no equipment list with this one. Read through to the end of the blog to see what you need before you get started.
Check this tutorial
12. Bin/Trash Cabinet
Carpenters with lots of spare wood on their hands will love this project from Badger Workshop. It's not for the faint-hearted – it makes use of a planer, thicknesser and electric sander, amongst other equipment. But while it won't suit those starting out at DIY, it's a great option for more experienced crafters. You'll even be shown how to make your own leather handle to open the cabinet.
13. How to Make an Origami Trash Bin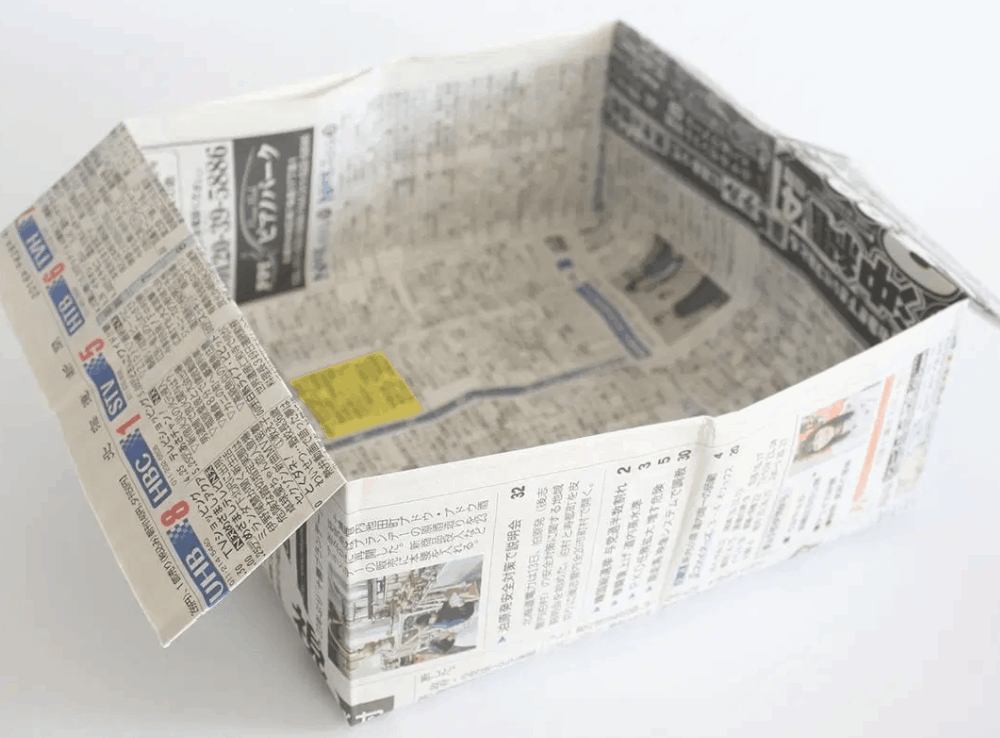 We love the idea of turning your trash into a bin – and that's just what this guide allows you to do! Follow 15 steps to turn newspaper into a carton to house your garbage. All you'll need is some patience. We'll be honest, not all of the steps are easy to follow, despite the accompanying diagrams. But stick with it, and you'll get a lightweight trash bin that won't cost you a cent!
14. Create a Repurposed Table Turned Wood Tilt Out Trash Can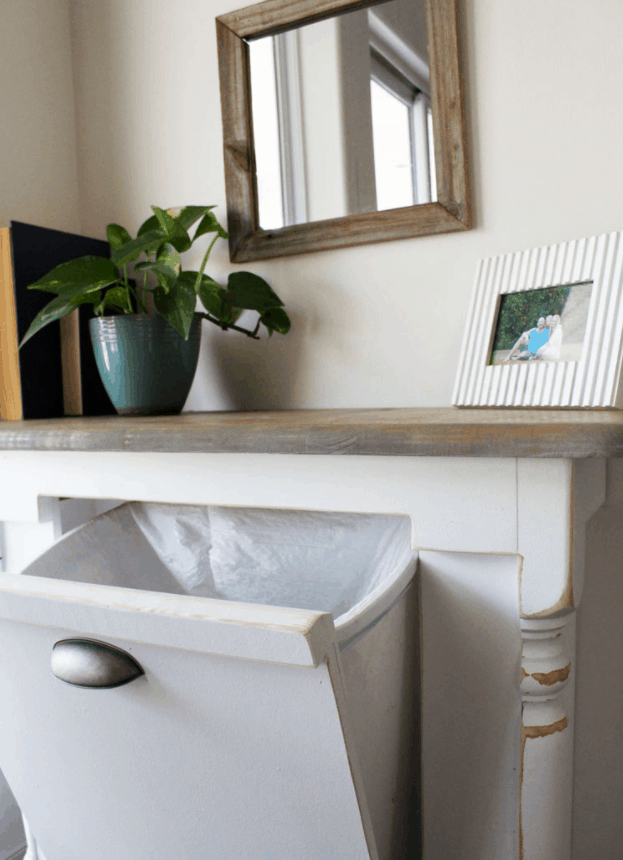 This is another project that's for the adventurous amongst you! Here you get the before and after pictures – a standard wooden table and a far-from-standard trash can cabinet. But pretty much everything in the middle you'll need to work out for yourself. If all you need is inspiration and you're ready to take on the challenge – good luck! We'd love to hear how you get on.
15. DIY Trash Can
This YouTube video from LeBoof goes alongside the LeBoof.com website. Visit the website for a complete set of plans to show you what pieces you'll need. The door here features a beautiful cut-out design. If you're handy with a scroll saw, you'll be getting a trash can cabinet that looks amazing. And if  you're not, a plain door will work just as well. And keep watching to the end for the appearance of Polly, an exceptionally cute dog!
16. Use Fabric Strips to Weave a Metal Basket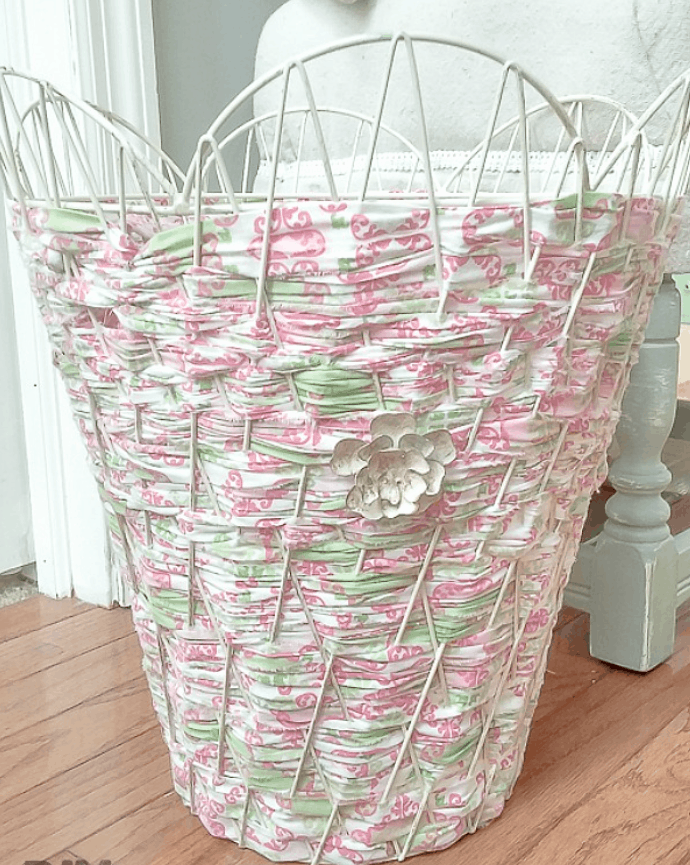 Wire baskets are good options for larger garbage – but since when is that all you need to throw away?! And if you don't like the look of a plastic bag showing through the wire, this guide provides an answer. It shows you how to weave fabric strips through the basket to create a pretty new design. And it will fill up those gaps so none of your trash will fall out. Perfect!
17. Origami Trash Bin Tutorial
If you want a miniature origami trash can, this is the video for you! It's a time-consuming process, but the video walks you through every step. We found this much easier to follow than diagrams. When you've finished, you'll have a tiny swing-top bin, perfect for scraps of paper and receipts. And because it's created from folding paper, you won't have to use a drop of glue.
Ready to create your brand new trash can?
We hope our guides have inspired you to get creative! With so many DIY trash can plans online, there's a project to follow no matter how simple or ambitious your approach.
Whether you want a full-sized outdoor trash can or miniature desk bin, one made of cardboard, wood or even fabric – whatever you want, and whatever materials you have to hand, there's a design here to suit.
We hope you enjoy your next project, and that you love your new trash can!