Alcohol stoves are a popular choice among backpackers due to the fact that they are lightweight, reliable and easy to use. The problem is, store-bought ones can be expensive, starting at around $50 and going up to $250 and more for top-end models.
However, if you don't want to spend that much money, it's easy to DIY one for no more than a couple of dollars – and if you want to know how, here are 17 plans we found for building a DIY alcohol stove.
1. How to Make a DIY Alcohol Stove from Soda Cans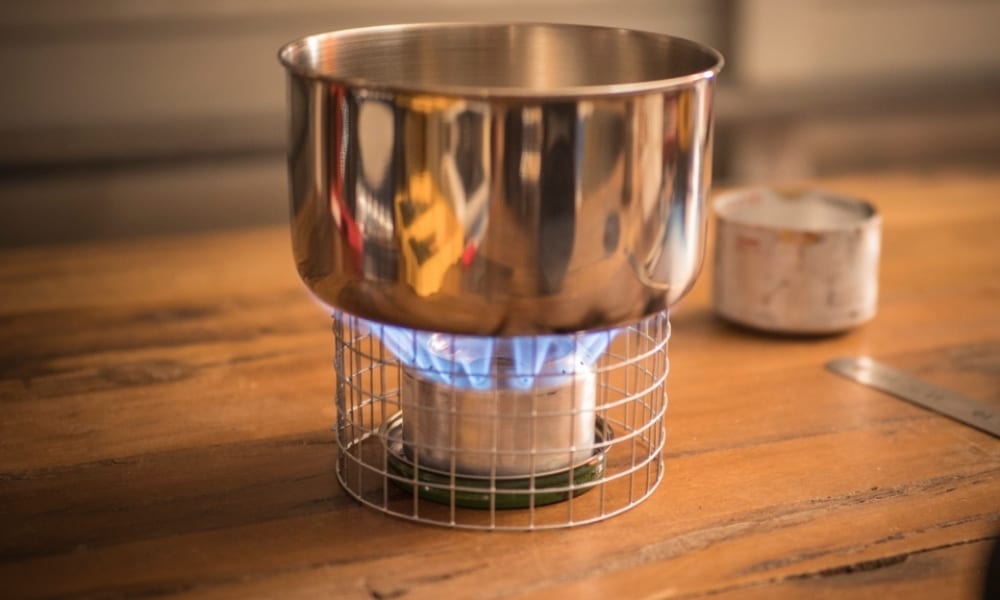 For ultralight backpackers who want to cut the weight they carry to the absolute minimum, the alcohol stove has long been a favorite option. They're also relatively simple to DIY using just a few basic materials, and this plan will tell you how it's done. After giving you a list of the items you need, the plan gives you detailed instructions for building and using the stove, allowing you to create something that will allow you to prepare food wherever you find yourself.
2. Pocket Alcohol Stove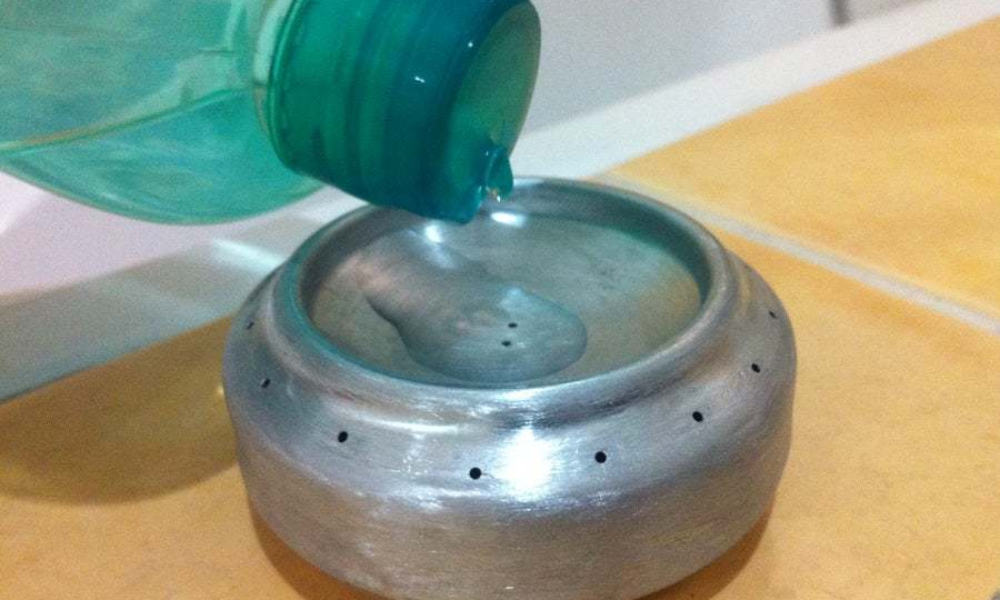 One of the advantages of making a DIY alcohol stove is that you can build one so small it can fit in your pocket. This plan gives you an overview of alcohol stoves before explaining everything you need to know to make one of your own. A simple and well-written plan that anyone will be able to follow, making it a recommended read if you want to make one yourself.
3. Homemade DIY Soda Can Alcohol Stove
If you find yourself in a survival situation, you will need a way of preparing food, and if you don't have access to many materials, you may have to rig something up from whatever you have at hand. Even if that includes nothing but a couple of empty soda cans, you can still make a quick and easy DIY alcohol stove – and this fun tutorial video demonstrates how to do it.
4. How to Make an Ultralight Soda Can Alcohol Stove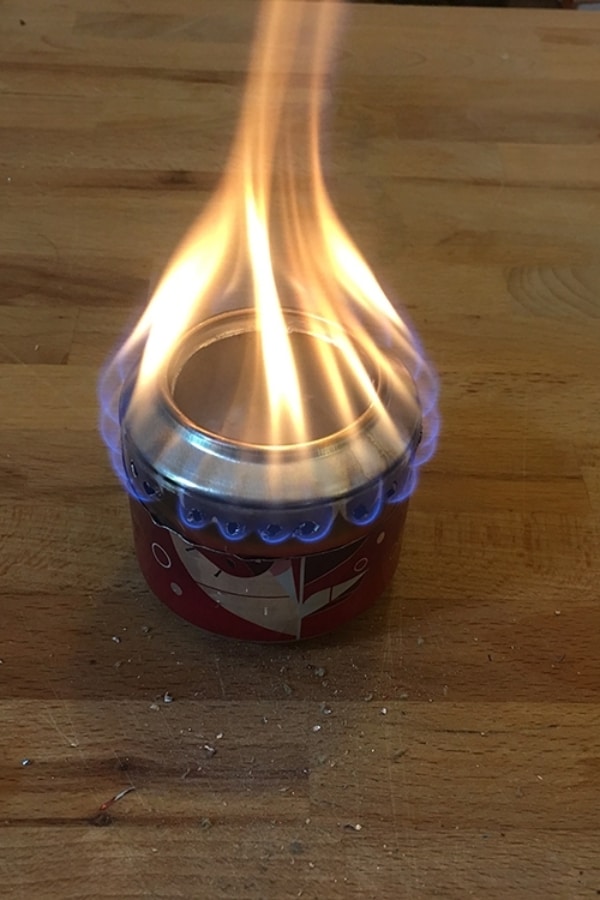 A big reason for wanting to knock together a soda can stove is because store-bought versions cost so much. Why spend upwards of $50 when you can put one together for practically nothing? If that's something you can relate to, check out this plan – it tells you how to make a stove for under $3 and in only around 20-60 minutes using nothing but a few simple tools you're sure to already own. A great plan, and we love the useful photos that show you what to do. Well worth checking out.
5. How to Make an Alcohol Stove out of an Aluminum Can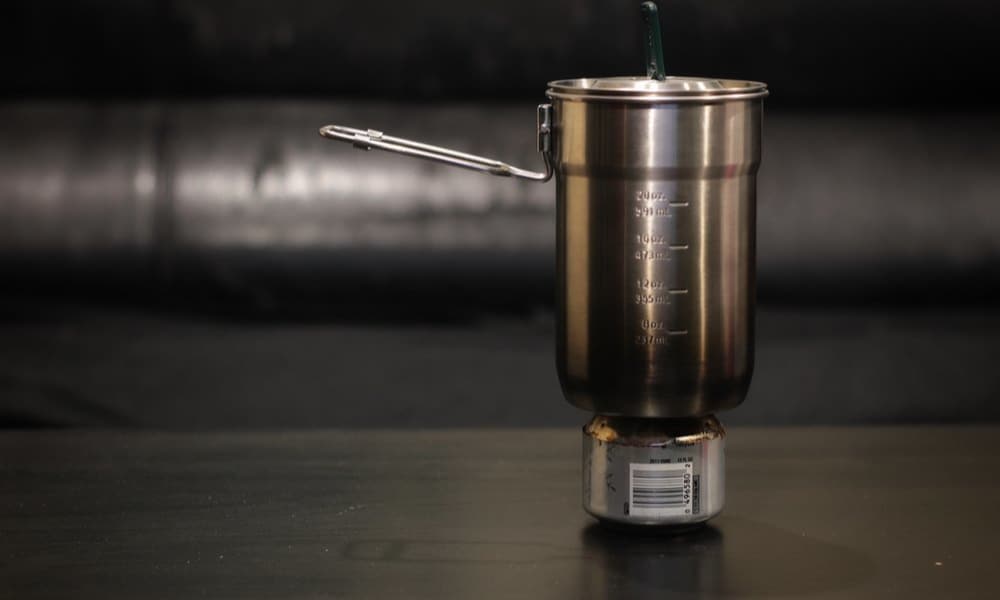 On this blog, we have another demonstration of how to make a stove from a pair of soda cans. This is a slightly more advanced version than some similar plans we've seen, but the procedure isn't much more complicated. The result is an efficient alcohol stove that costs next to nothing and that will allow you to heat water efficiently while in the wilderness. Another plan we enjoyed – especially with the short videos demonstrating each step.
6. The Truth About Alcohol Stoves – When, Where, Why and Why Not
A lot of the plans we found for building DIY alcohol stoves are all quite similar, so we thought we'd include this video too. It isn't a plan for building an alcohol stove – rather, it's an introduction to alcohol stoves and the advantages and disadvantages of using them. So if you're planning to head off on a backpacking expedition and are considering taking a DIY alcohol stove with you, this is a video you need to watch before you start.
7. Best and Easiest DIY Alcohol Stove
We love the concept of this video. In it, this YouTuber shows us how he made an ultralight alcohol stove from just an old beer bottle he found in the woods. Ok, so he needed a few tools from his workshop, so it doesn't show you how to create a makeshift stove while you're actually out hiking, but it does demonstrate how you can repurpose old junk you find lying around and turn into something functional. And just for this reason, this is a plan we enjoyed a lot.
8. Make Your Own Alcohol Backpacking Stove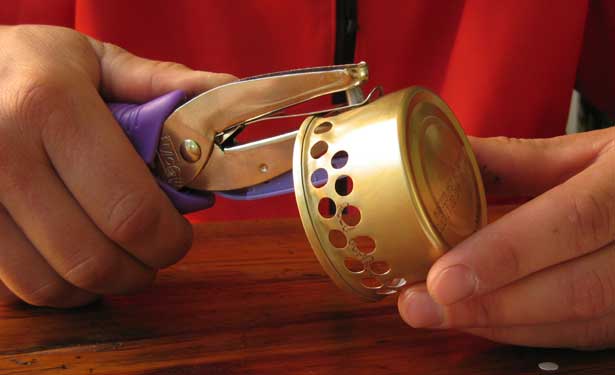 In this tutorial, we see how this blogger made a practical and efficient alcohol stove from a cat food can. As you'll see, other than the cat food can itself, all you really need is the hole puncher. The instructions are simple to follow too, so this is a stove that anybody will be able to recreate at home – for far less than it would cost to buy something similar from an outdoors store.
9. How to Make an Arizona Penny Can Alcohol Stove
As you have probably already noticed, there are plenty of plans for making alcohol stoves from soda cans – but what this YouTuber promises us is a penny can stove "on steroids". He gives us plenty of tips about how to use it, like using Arizona tea cans because they're thicker and hold more fuel. We won't spoil the rest – you can check it out and see for yourself – but this is a video we're sure lots of people will enjoy.
10. How to Build a Soda Can Stove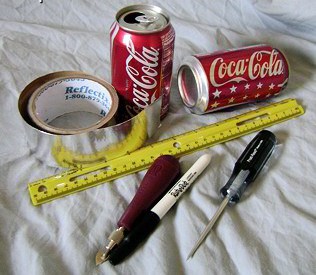 Here's another variation on the theme of making an alcohol stove from soda cans, but in this one, you'll need to buy a few extra materials. However, obtaining everything you need shouldn't set you back more than about $10, and as you can see, this is another high-quality design that will do what you need.
11. DIY Tuna Can Backpacking Stove
Part of the joy of backpacking in the wilderness is being as self-reliant as possible, and if that's something you can relate to, being able to DIY your own kit rather than buying expensive versions from stores is sure to appeal. In this video, this YouTuber shows us how she made an alcohol stove from a tin of chicken using just a hole puncher. And as you can see from the demo, it's a design that really works too!
12. How to Make a Soda Can Stove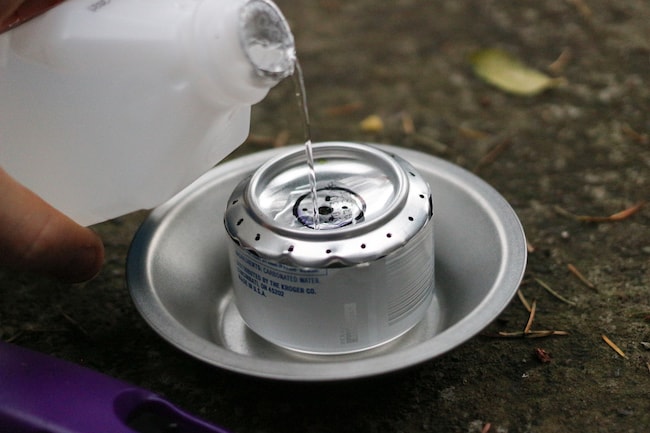 This site, The Art of Manliness, is one of our favorites. On it, you can find guides to all kind of practical skills that any man – or woman – should know, and building a stove from a can is unsurprisingly one of them. There's a list of tools and equipment, a step-by-step guide and plenty of photos showing you what to do – so in short, everything you need to know to learn how to build an alcohol stove of your own.
13. How to Make an Alcohol Stove for $1
This YouTuber uses an aluminum water bottle he picked up at a dollar store to make his version of an alcohol stove. We have to say, this is a high-quality and ingenious design that seems somehow far more professional than one made from soda cans – and if you want to find out how he managed it, you'll find all the details in his video.
14. DIY Alcohol Stove: 8 Steps with Pictures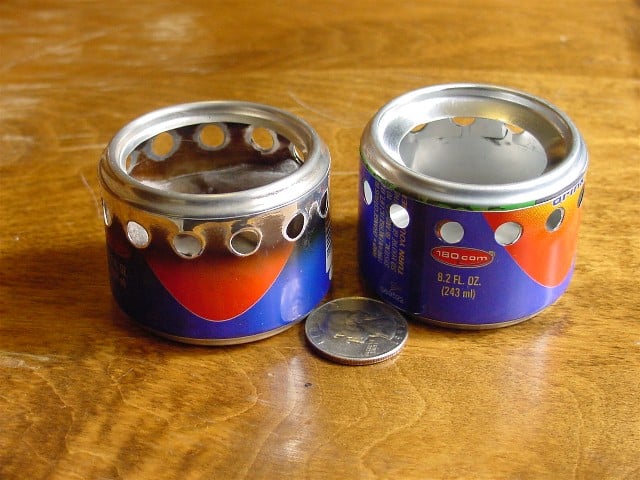 One thing we like about this blog entry is that it takes the time to go through a few of the safety tips you need to know before making and using a DIY alcohol stove. These things can be dangerous, so it's important to know what kind of safety precautions you need to take. However, once that's out of the way and you're ready to start building, this site also has an excellent detailed plan to explain how. Another recommended read.
15. Make Soda Can Alcohol Stoves – No Glue & Instant Use & Easy Light
The selling point of this plan is that the stove you learn to make can be put together in a very short amount of time and can then be used immediately. This means if you need something that will allow you to start cooking right away, this plan is a great one to turn to. We like the way everything is well explained and clearly demonstrated, making this a good plan for people who aren't so used to making things like this themselves.
16. DIY Alcohol Stove for Emergency Kit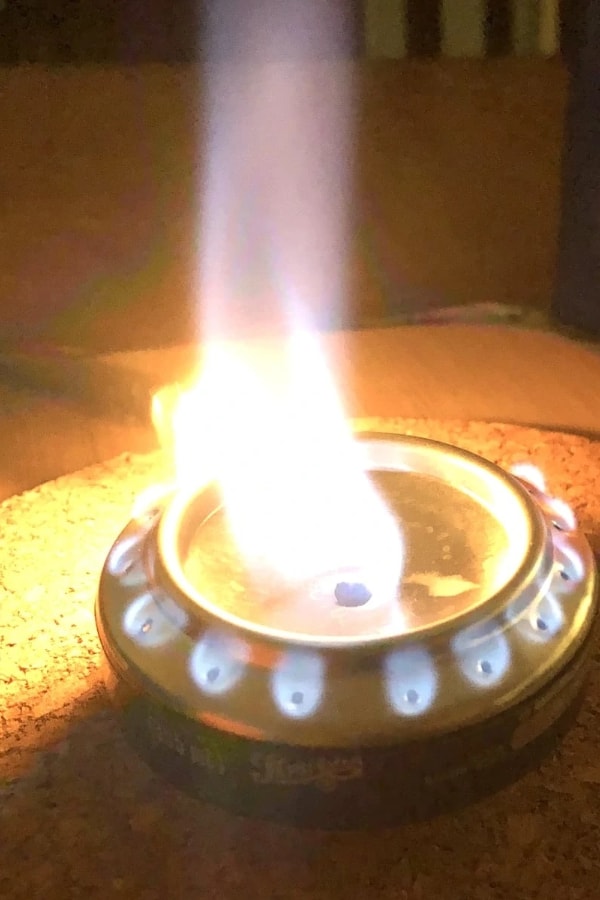 If you are preparing your bug-out bag, you might not want to fill it with expensive kit you may otherwise never need to use. In that case, rather than buying a top-end alcohol stove, making one from soda cans is a far more affordable alternative, and this plan will show you how to do so using nothing more than stuff you probably have lying around at home.
17. DIY Dollar Store Alcohol Stove
The items used in this plan are a bit different from those used in some other plans, but most of them came from a dollar store, so there's not much here's that's going to set you back a lot of money. This is an ingenious plan that we liked a lot, and we're sure plenty of others will approve too.
Lots of inventive ways to make DIY stoves
As you can see, there are lots of creative backpackers out there who have come up with many ways of building a DIY stove from a range of various materials.
We hope you've enjoyed reading and watching these plans as much as we have finding them for you – and above all, we hope we've helped you find the plan you needed to build your own DIY alcohol stove.