Breakfast nooks are comfortable, cozy havens in your home and they are also a great way of making the best use of your space – they provide you with extra seating, but they can also give you somewhere convenient to store your stuff.
Building your own can be a challenging but rewarding project – and for anyone who wants to try, here are 17 plans for building a DIY breakfast nook that show you how to do it.
1. DIY Breakfast Nook with Storage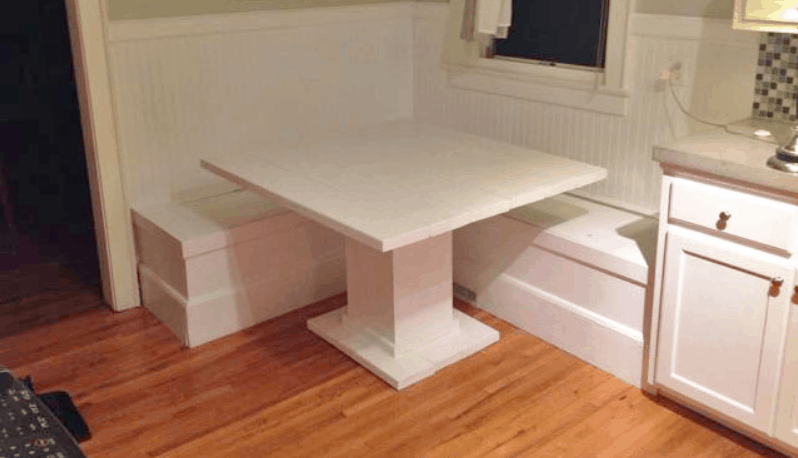 As this blogger tells us, she had an empty space that was going to waste in her kitchen so she decided to turn it into a breakfast nook that doubles up as a storage space. The project took only two days to complete and cost around $500 – and if you're thinking of doing something similar, check out her plan to see how she did it.
2. Making a Breakfast Nook with Storage
Breakfast nooks are relatively simple DIY projects that anyone with moderate experience and skills can attempt. However, the effect can look stunning, and they also give you somewhere convenient to store your stuff – and in this video, we get to watch as this skilled YouTuber shows us how to do it using only simple materials. The plan is well explained, and he demonstrates everything clearly, so this is a job that most people should be able to recreate at home without too many problems.
3. DIY Breakfast Nook on a Budget
The breakfast nook this YouTuber constructs in her video looks amazing, and we're sure that lots of people will be keen to copy her plan. As the introduction explains, breakfast nooks are a great way of putting your space to good use if you only have a small house – you can use them for eating, reading or just relaxing, and they also give you somewhere convenient to store your stuff out of sight. This plan is also very affordable, making it a great option if you want to save yourself a bit of cash.
4. A Boho-Style Breakfast Nook Packed with DIY Money-Saving Hacks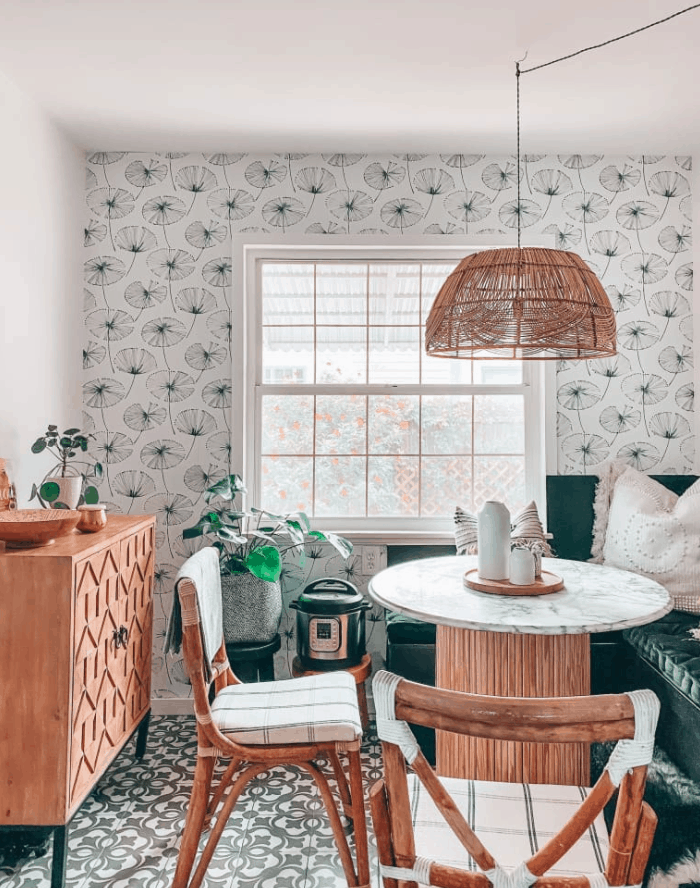 Just as in #3 above, this blogger writes about how she needs to maximize every inch of space since she doesn't have a large home – and building a DIY breakfast nook is one way of doing just that. Furthermore, this breakfast nook adds a whole new decorative element to the room, changing it from somewhere that was "a little dark and dingy" into somewhere attractive and welcoming. Her project was a great success, so have a read to find out how she did it.
Check this Plan
5. Kitchen Breakfast Nook Storage Bench DIY
In this video, this YouTuber shows us how he made this stylish kitchen nook that also functions as a storage area, and the post contains a detailed list of the materials you'll need as well as all the tools you'll need to use. The result looks highly professional, and building one in your home will transform your kitchen and will give you somewhere cozy to enjoy your breakfast each morning.
6. How to Build Easy Breakfast Nook Benches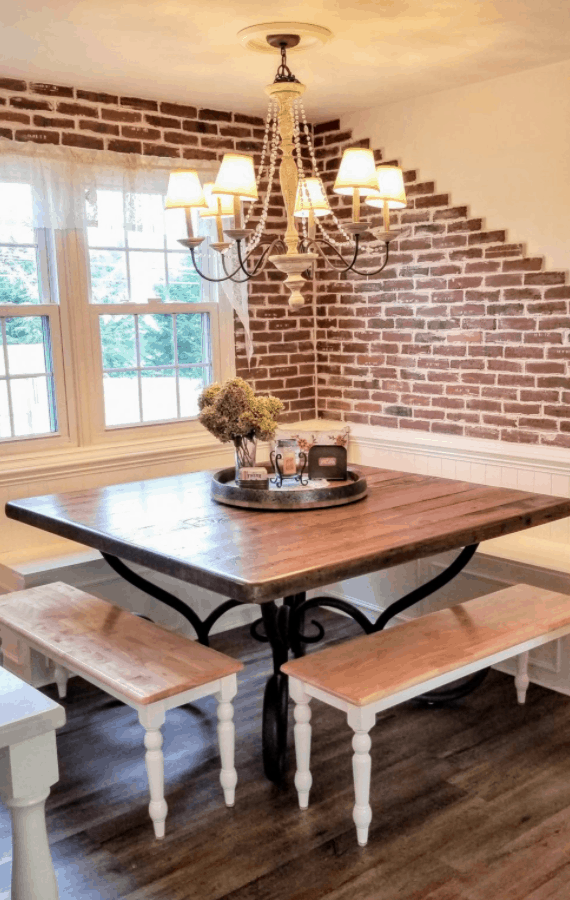 Many plans stress how useful breakfast nooks are for freeing up space in smaller kitchens, and as this blogger writes, having one will give you more room to move about in since a breakfast nook pulls the table closer to the wall. As with all the best plans, you'll find a list of the materials you'll need as well as clear instructions for completing the project, making this a plan that almost anyone will be able to attempt at home.
7. How to Build a Breakfast Nook
At the start of this video, this YouTuber explains how she only has a small kitchen with an otherwise unusable corner that she decides to fill with a breakfast nook for eating, studying and just about everything else. It's only a short video, but it packs in plenty of information that will help you build one of your own – so why not have a go?
8. Building a Breakfast Nook with Storage: A How-To Guide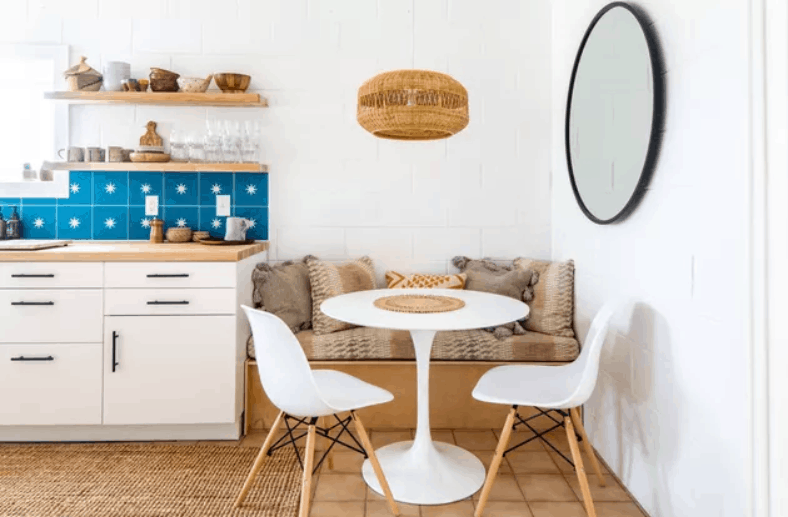 What we love most about this plan is all the gorgeous photos that show you the kind of thing you can hope to achieve by adding a breakfast nook to your kitchen. It looks so comfortable, and if you make one, you'll want to spend more time in your nook than just when you're eating breakfast. Have a look and see if you agree with us – and if you do, this blog also includes the plans for building one.
9. DIY Breakfast Nook – Ikea Hack
If you don't want to spend loads of money on making your breakfast nook – and you also want to minimize the amount of work you need to put into building it – you can always turn to Ikea for help. Picking up a few inexpensive pieces of furniture from Ikea is a great shortcut to building a cozy breakfast nook, and this video should give you a few ideas about how to go about doing it.
10. How to Build a Kitchen Breakfast Nook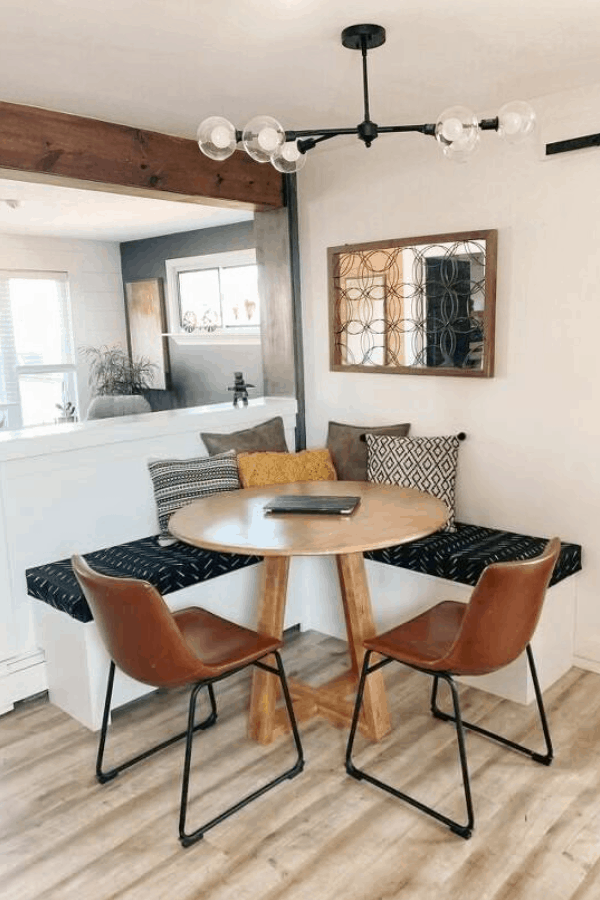 This is a great plan for building a breakfast nook because it's so uncomplicated. There are no long-winded technical explanations about building the nook, just simple instructions and plenty of useful photos to show you how to do it. Most people will need to adapt any plan they choose to follow anyway, so this one cuts out all the unnecessary information and just tell you what you need to know.
11. Building a Breakfast Nook
The breakfast nook this YouTuber built in his home is a highly impressive version. It features a classy minimalist style, and it makes the best use of a large area that would otherwise have gone to waste. He's obviously a talented DIYer and the kind of person we can all learn a few tips and tricks from – check out his video to see what we mean.
12. Breakfast Nook Update: The Bench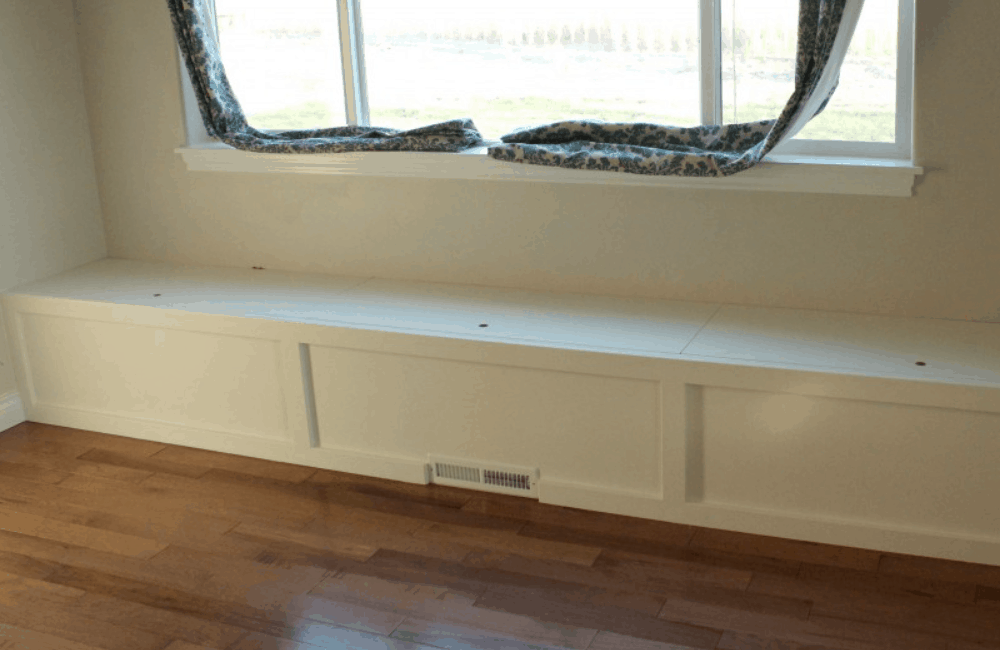 The main part of any breakfast nook is the bench – this is the part that requires the most work, so if you're looking to add a breakfast nook to your home, this is the part you'll need the most help with. In this plan, you'll find all the details you need to construct one of you own, and if yours looks anything like the one this blogger built, you're sure to be proud of your work when it's finished.
13. Breakfast Nook and Storage Bench
This is a fun video that we enjoyed watching a lot. In it, this YouTuber has added commentary to a time-lapse video she made of herself building a breakfast nook, explaining what she was doing at each step and highlighting some of the minor mistakes she made and how she corrected them. We love the endearing style of this video, but it's also a useful tutorial for anyone who wants to build a breakfast nook of their own, and if that includes you, this is a recommended watch.
14. How to Build a Farmhouse Breakfast Nook Table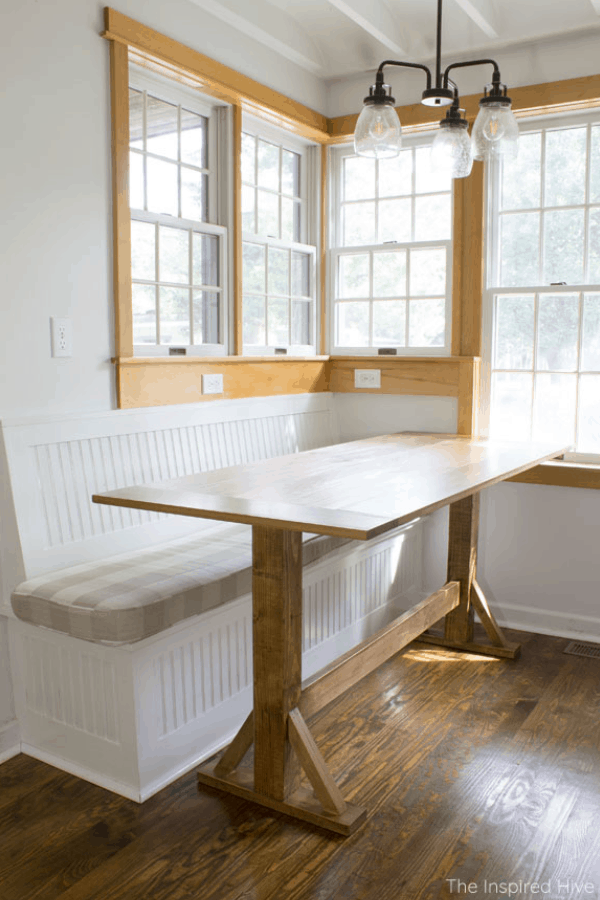 There are lots of different ways to build breakfast nooks, with many different styles to choose from, and if you're looking for a more classic farmhouse style, this is the plan you need. We like plans that also add a few tips about mistakes the DIYers made or problems they faced and how they solved them, and you'll find some of that here too. This will help you when the time comes to make your own since you will be able to avoid the same issues thanks to the experience of people who have already tried.
15. Extreme Breakfast Nook Makeover
In this video, a very enthusiastic and charismatic YouTuber explains her extreme breakfast nook makeover project. As she tells us, it was a big and ambitious job, but she threw herself into the work and as you can see from the result, it was a stunning success. Have a look and see if you think you're up to trying something similar!
16. Build A Trendy DIY Breakfast Nook on a Budget
The classic-style breakfast nook in this blog looks so cozy, and you can just imagine how comfortable it would be for eating your breakfast, reading a book or simply sitting there by the window, staring outside and daydreaming. Breakfast nooks can be perfect spots for relaxing and unwinding, and if you want to build one, this plan will teach you how.
17. DIY Breakfast Nook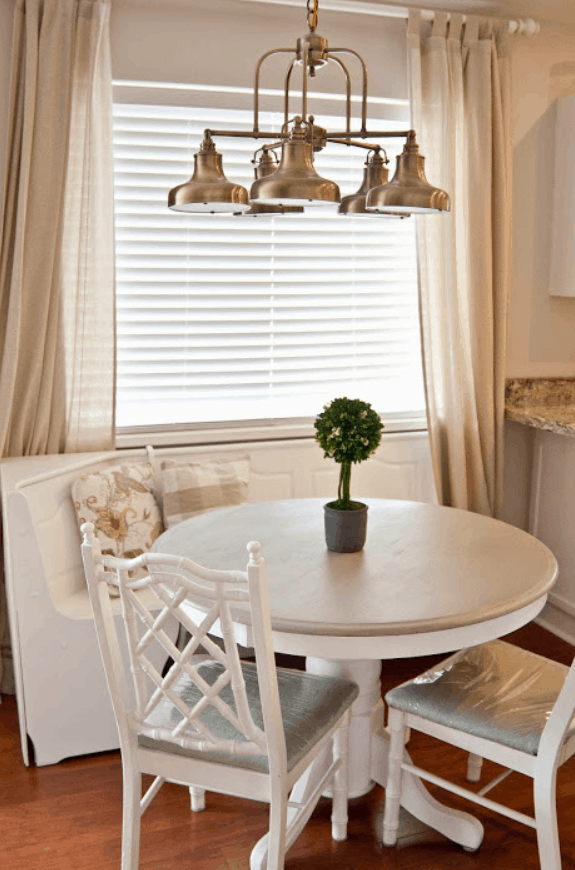 When you see the before and after photos in this plan, it's hard to believe you're looking at the same thing – because this talented DIYer has done such an amazing job. It just shows you what you can do with vision and skills, and if you want something similar, this plan should inspire you to have a go.
Lots of creativity and ingenuity on display
We enjoyed collecting these plans because of all the creativity and ingenuity on display from these talented DIYers, and now we feel inspired to have a go at something similar ourselves.
We hope you found these plans interesting and useful – and above all, we hope we've helped you find the ideas you needed for building a DIY breakfast nook in your home.