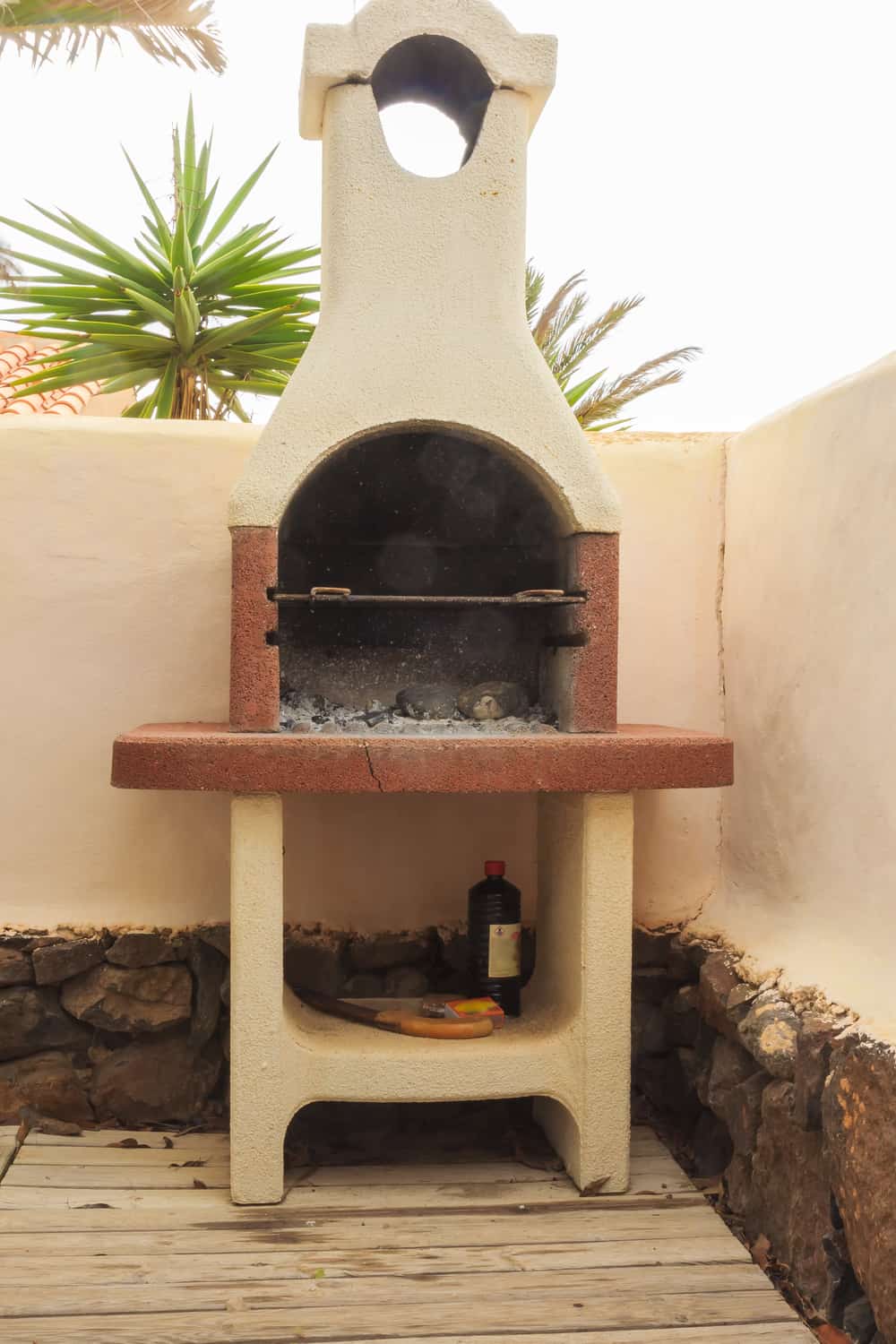 Everyone loves grilling, and when the weather starts warming up, thoughts turn to lazy afternoons spent outside with family and friends eating, drinking and spending time together.
Unfortunately, buying a grill can be expensive, but if you want to save yourself some money, you can build a DIY brick barbecue instead – and if you're interested, here are 19 plans that will show you how to do it.
1. Brick Barbecue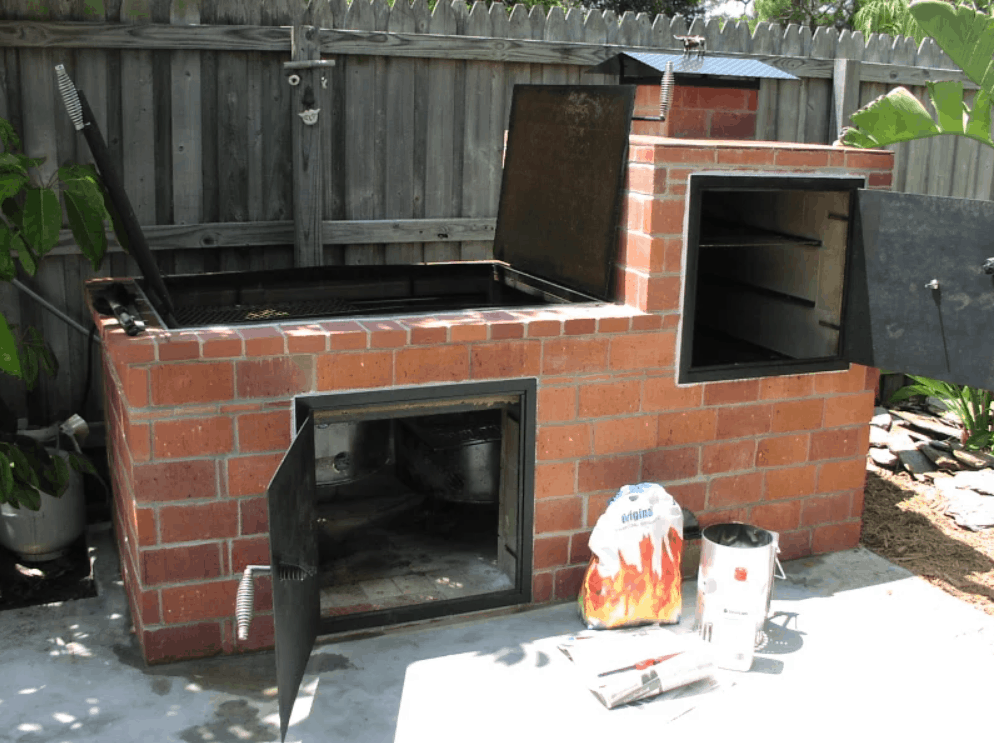 As the author of this plan tells us, brick barbecues are fun to both build and cook on, and they don't need to be especially difficult to construct either. From the photos, this looks like quite an impressive project, but as long as you have some basics skills and a few days to spare, you should be able to build something similar – so why not see if you're up to the challenge?
2. How to Build a Brick Barbecue Video Tutorial
If you're not confident about your DIY skills, this is a video tutorial you should enjoy since this YouTuber takes you through the steps for building a brick barbecue, explaining everything as he goes so that anyone will be able to understand. This is a simple plan to follow, but as you can see, it looks great when it's done, making it a great project for DIY novices.
3. How to Build a Brick Barbecue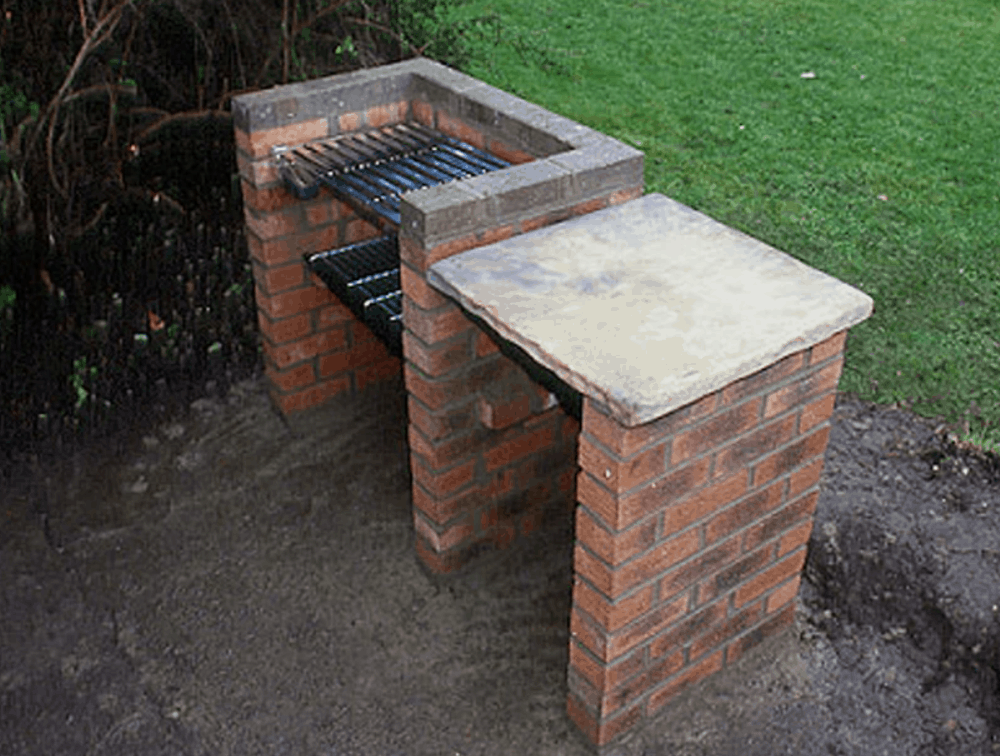 Brick barbecues are not hard to build, cost a fraction of the price of a bought version and will last for many years. With all these advantages, it's obvious why they are such a popular choice, and this plan will teach you how to build one in a single day. We like the way there are lots of photos to help you get it right, making this a great plan if you want to try building one yourself.
4. Brick Barbecue Step-by-Step Tutorial
If you've never worked with bricks before, you might be a little intimidated by the idea, but as long as you have the right tutorial, there's nothing to worry about. In this video, you learn all the techniques you need for building a brick barbecue of your own – and you'll also pick up plenty of tips and tricks for making it a big success.
5. How to Build a Brick BBQ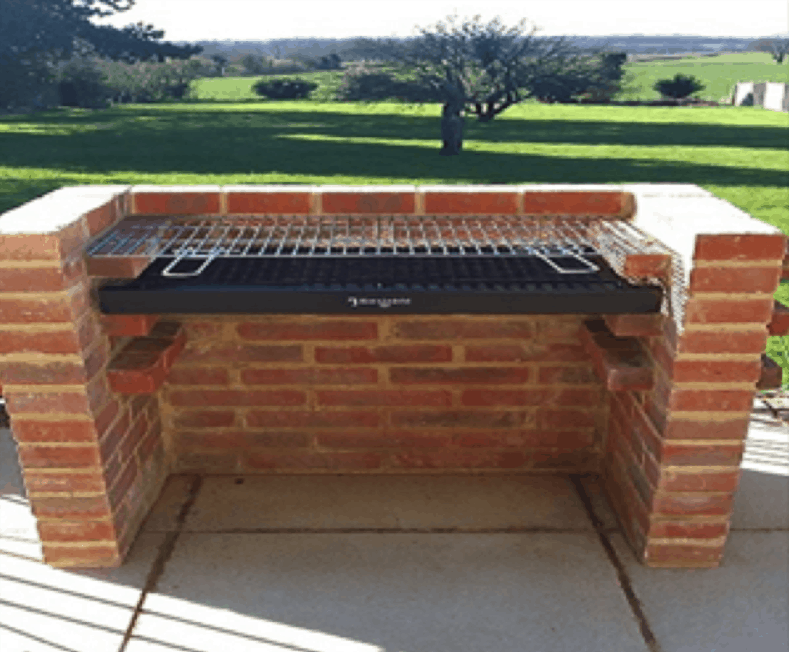 Like the plan in #1, this tutorial also comes from the Instructables website. However, this version is smaller and will be easier to complete in just a day or so, making it a better choice for those who don't need anything quite so fancy. As ever, you'll find clear instructions as well as plenty of useful photos – so in short, this plan has all the info you need for building a brick barbecue of your own.
6. Brick Barbecue with Arch
The brick barbecue, complete with arch, that you learn to make in this video tutorial is one of the most impressive we've seen – but the DIYer who did it is no pro, so if he can do it, so can you! The video is a little short on detail, but it should give you a good enough idea of what you'll need to do, so anyone with basic DIY skills should be able to replicate it at home – check it out and see what you think!
7. How to Build Your Own Brick Barbecue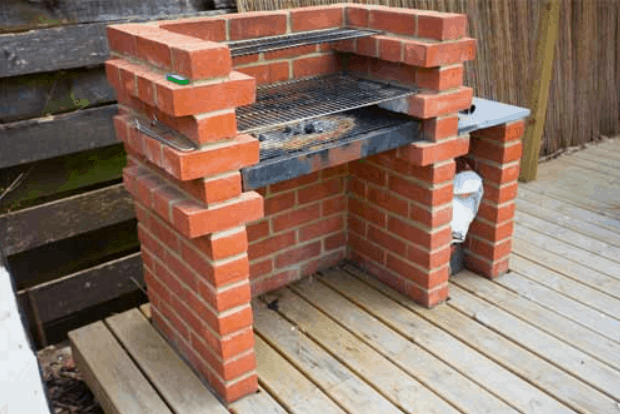 Here's a simple tutorial for building a basic brick barbecue that will help make sure you do it right. It contains information about things like choosing where to build it (especially important since you can't move it once it's finished!) as well as everything you need to know about choosing the right materials and putting it together. We like the useful diagrams too, making this a plan most people will have no trouble copying.
8. How to Build a Brick BBQ with Tandoor and Pizza Oven
If you're going to build a brick barbecue, why not add a tandoor and a pizza oven to the design at the same time. It will require more work, but when it's done, you will have an amazing outdoor setup that will allow you to enjoy a range of different foods. Interested in knowing how? Then check out this video for details!
9. How to Build a Brick Barbecue
Nothing says summer like a sizzling barbecue surrounded by friends and family, or so this blog claims – and we tend to agree. If you want to build one, you'll also find the instructions you need for the project. It's rated as "medium" and should take a couple of days to finish – so why not get your friends and family over to lend a hand too?
10. How to Build a Brick Barbecue with Rodian Builds
Here's a plan we enjoyed a lot – it's for a brick barbecue complete with a side table, so you have somewhere to work. And we love the brick armchair behind the barbecue too. This is a comprehensive plan that tells you about all the tools you'll need and explains everything you'll need to do to copy it. So if you want something like this at your home, this is a plan that will show you how to do it.
11. DIY Brick Barbecue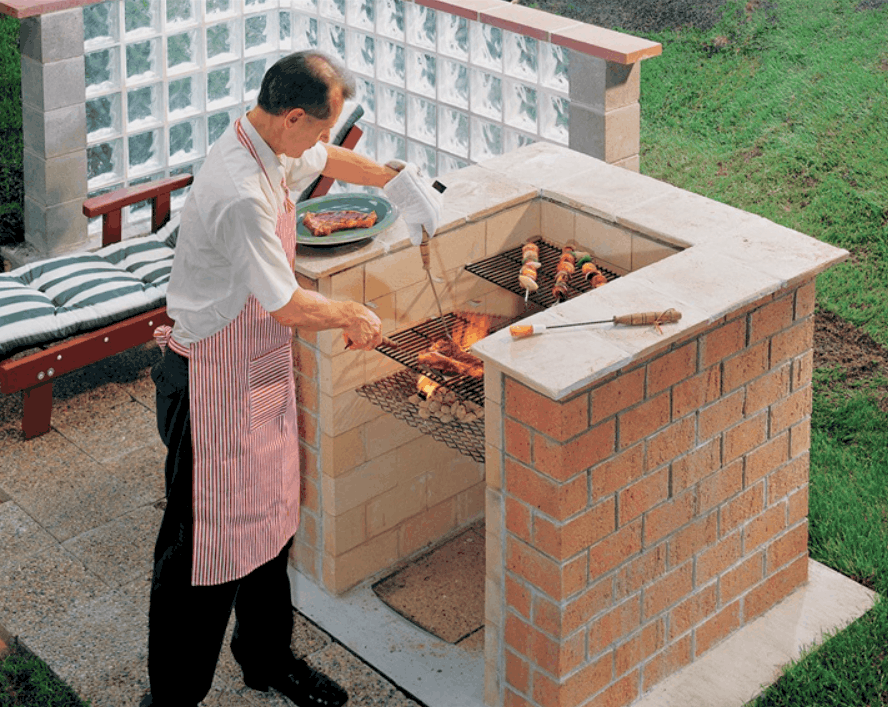 We love the photo at the top of this blog showing a stylish brick barbecue in use, and if you want to know how to build one, this tutorial will teach you how. This plan comes from Black+Decker, so as you can imagine, it's high quality and well-written. It has all the information you need to recreate something similar at home, allowing you to finish the job and get grilling in no time at all.
12. Homemade Smoker and BBQ
If you're looking for ideas and inspiration rather than detailed instructions for a brick barbecue build, this video should be of interest. In it, you get to see the barbecue and smoker this YouTuber built in action – and if your skills are up to it, it shouldn't be too difficult to work out how to build something just like it yourself.
13. How to Build a Brick BBQ Plan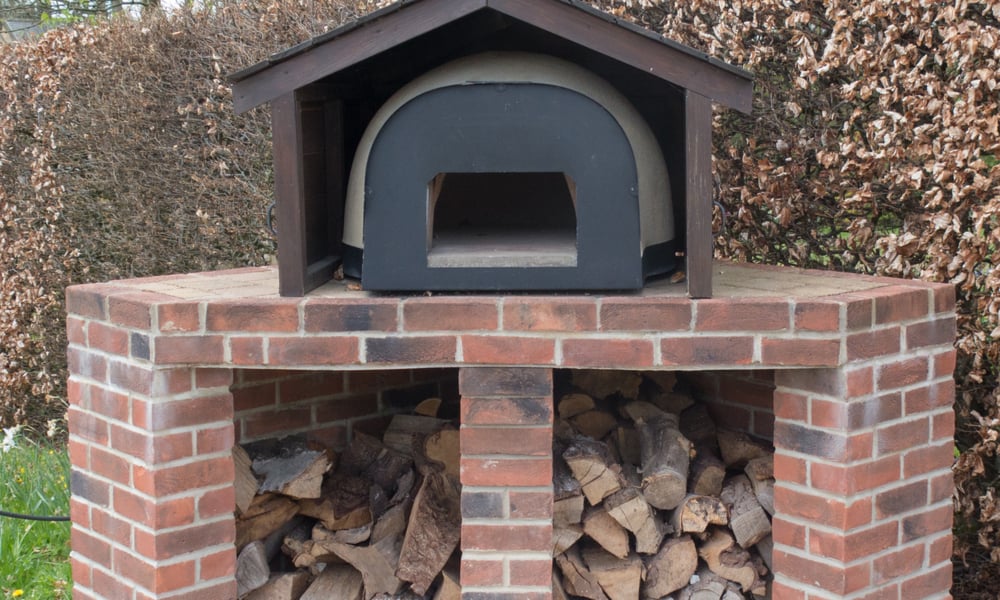 Sometimes the best DIY plans are the ones that keep everything simple, and if that's the kind of thing that appeals to you, this is a tutorial you should enjoy. In it, you'll learn how to make an uncomplicated brick barbecue in just a few easy steps. We love the simplicity of this design, and it shouldn't cost you much to copy either. Check it out and see if you might like to try!
14. How to Build a Brick Barbecue with I Craft
This is a video that's just a pleasure to watch. In it, this incredibly skilled DIYer puts together a beautiful brick barbecue, clearly demonstrating the correct technique for doing it. With the music, it's almost soothing to watch him work, and the result is fantastic. Congratulations on an amazing job!
15. How to Build a Brick Barbecue in Your Garden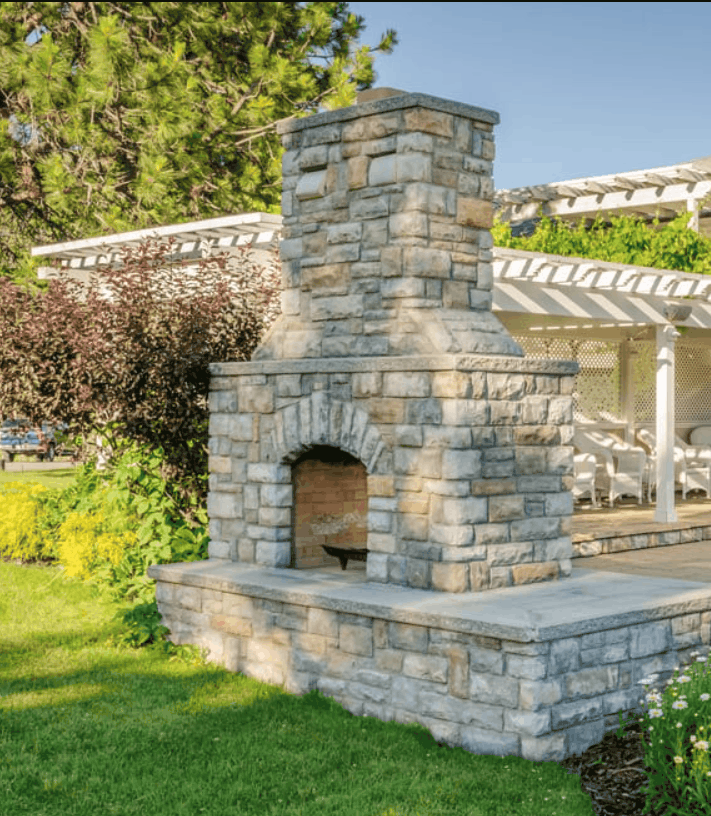 As this blogger points out, one of the advantages of building a brick barbecue is that you can choose a size that suits the space you have available, so even if your yard is tiny, you can probably still install one. You'll also find a clear guide to how to go about doing it in just 10 easy steps. So what are you waiting for?
Check the Tutorial Details
16. How to Build a Brick Barbecue at Home
We love watching videos like this. All it consists of is a time-lapse shot of someone working on the project, and it's almost mesmerizing watching the construction take shape. Since there's nothing too complicated in there, it's a plan you should also be able to copy without too much difficulty as long as you have the correct materials, so why not give and watch and see if you want to try?
17. How to Build a Very Good DIY Brick Barbecue
If we have to choose a winner for best DIY brick barbecue, we think this one comes out on top. With this design, not only will you be able to grill a few burgers or sausages – you'll be able to use it to cook a whole suckling pig! It also has a work surface along with somewhere to store logs. We're not going to say any more – just have a look for yourself and marvel at what these guys have created!
18. How to Build a Brick Barbecue Plan
If the version of a brick barbecue in #17 looks a little too ambitious for you and you would prefer something a little less extravagant, this might be a better plan for you. It shows you how to build a compact and functional barbecue that will give you somewhere to cook all your favorite outdoor food for many years to come. And if that's all you need, this design will be ideal.
19. How to Make a Temporary Brick Hibachi Grill
The concept of a brick barbecue usually suggests some kind of permanent installation, but with this plan, you'll learn how to put up a temporary brick hibachi grill. That way, you can use it for as long as you want to and then just take it down again, making it ideal for anyone who doesn't have space for something more permanent. The YouTuber also gives us some useful tips on grilling technique, so give it a watch if you want to learn more.
Lots of great plans to copy
As you can see, there are loads of plans for you to copy, allowing you to build a functional yet attractive DIY brick barbecue you're sure to love using.
We've enjoyed collecting these plans for you, so we hope you've enjoyed reading and watching them too – and above all, we hope we've helped you find the plan you needed to build a brick barbecue of your own.