Glass etching is a practice that has been around for hundreds of years, and nowadays there are several techniques that allow you to do it at home, turning plain and uninteresting glassware into beautiful works of art.
For anyone interested in having a go, we've had a look online to see what other people have been trying – so here are 17 of the best tutorials that will teach you everything you need to know about glass etching.
1. DIY Etched Glass Tutorial
Etching glass is a great way of livening up your tableware, and etched glasses also make great personalized gifts. If you want to learn a basic version of this art, all you'll need is some etching cream and some masking tape, and once you've got those, this tutorial will teach you how it's done. We like this plan because it keeps things simple, allowing you to jump in and start experimenting right away, so if you're curious, why not give it a go too?
2. How to Etch with White Vinegar
You may not know this, but it's possible to etch glass using cola – but if you prefer drinking your cola, you can also do it with white vinegar. This might be a slightly unusual technique, but it's extremely inexpensive as well as being highly effective. Want to know how it's done? Then check out this video for all the info you need.
3. DIY Etched Glass Easy Step-by-Step Tutorial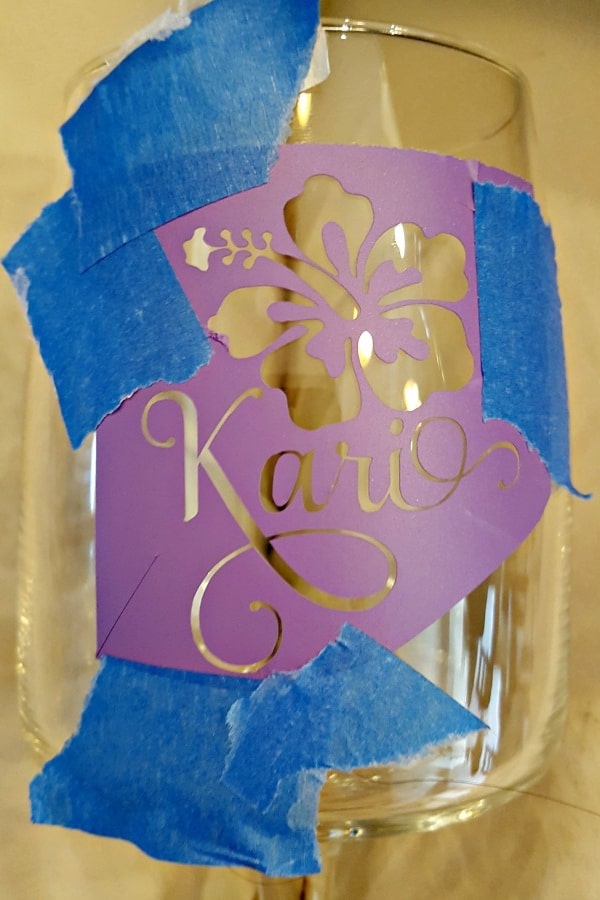 As this blogger tells us, glass etching is a simple hobby to learn, and you can do it on all kinds of glassware, including wine glasses, mason jars, beer mugs, trifle bowls, candles and more. The technique she teaches us makes use of a Cricut machine plus a few other inexpensive supplies, and as we're sure you'll agree when you see her handiwork, the results you can achieve are amazing.
4. Glass Etching – Cheap Method
The guy in this video seems a bit creepy at first, but don't let that put you off because the technique he teaches is us great. In his video, he demonstrates an extremely inexpensive method for etching glass using nothing but quartz sand and a box. It's not the most efficient way if you have a lot of etching to do, but for adding some simple designs to a few pieces of glass, it's perfect.
5. Everything You Need to Etch Glass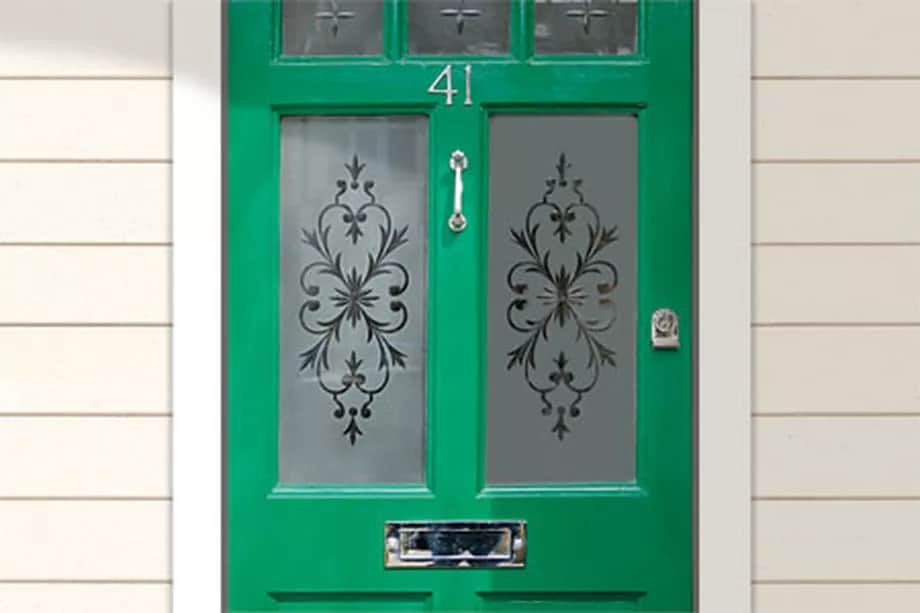 If you want to know a little bit about the history of glass etching, this blog will educate you. It will then also teach you how to do it yourself using etching cream and some other supplies that you probably already have or that are easy to obtain. We like the way this plan explains everything in a simple way so anyone can understand, and once you've read it, you'll be ready to have a go at producing similar work yourself.
6. Simple and Quick Way to Etch Glass
With nothing more than etching cream, stencils, tape and jars, this talented YouTuber teaches us the art of glass etching. As she explains, etched glass can make a great gift, and since Christmas is coming (or at least was when she filmed it!), she decided to create some attractive festive motifs. The video is only a few minutes long, but it's highly informative and should give you some inspiration for creations of your own. Well worth checking out!
7. DIY Etched Wine Glasses
One of the most common uses for glass etching is to decorate wine glasses since it can give your glassware an appealing personal look and help add an extra touch of class to your table. As this blogger mentions, etched wine glasses are also great to offer as gifts because they are something you made yourself rather than just picked up in a store. This tutorial gives you a couple of options for achieving the desired effect, but whichever you choose, you can see from the photos that the results look fantastic.
8. DIY Etching on Glass Featuring Varun Thakur
Not every tutorial we found online is completely serious, and if you want a few laughs at the same time as learning about glass etching, this video is for you. In it, these YouTubers teach us about the basics of etching and demonstrate one of the main techniques used to do it. This plan might not be to everyone's taste, but if you enjoy a bit of humor, you'll appreciate this tutorial that tries to entertain you at the same time as helping you discover how to etch glass.
9. Glass Etching Made Simple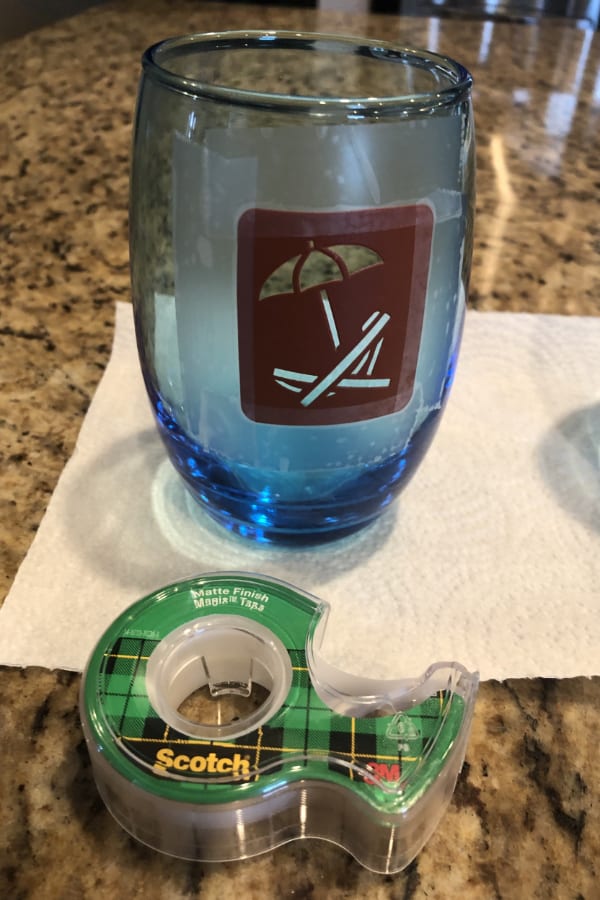 The title of this blog post explains it all really. Glass etching doesn't need to be difficult or complicated, and this tutorial explains a super easy technique for realizing pretty designs of your own. We like the way it gives you different options – for example, you can use store-bought stencils or ones you made on a Cricut machine – and as you can see, the results look highly professional. Our personal favorites are the turtles – check it out to see which ones you prefer!
10. How to Etch Glass – Sand Blast Carving Technique
Here's a fascinating video showing you how these glass etchers created this stunning intricate design using the sandblasting technique. You'll see how the process works, right from the planning stage all the way through to its completion. These are professionals, so attempting something as ambitious as this might be a bit beyond most amateurs, but at least it shows the kind of thing that's possible – and the kind of work that goes into producing stunning pieces like this.
11. Glass Etching with Your Cricut or Silhouette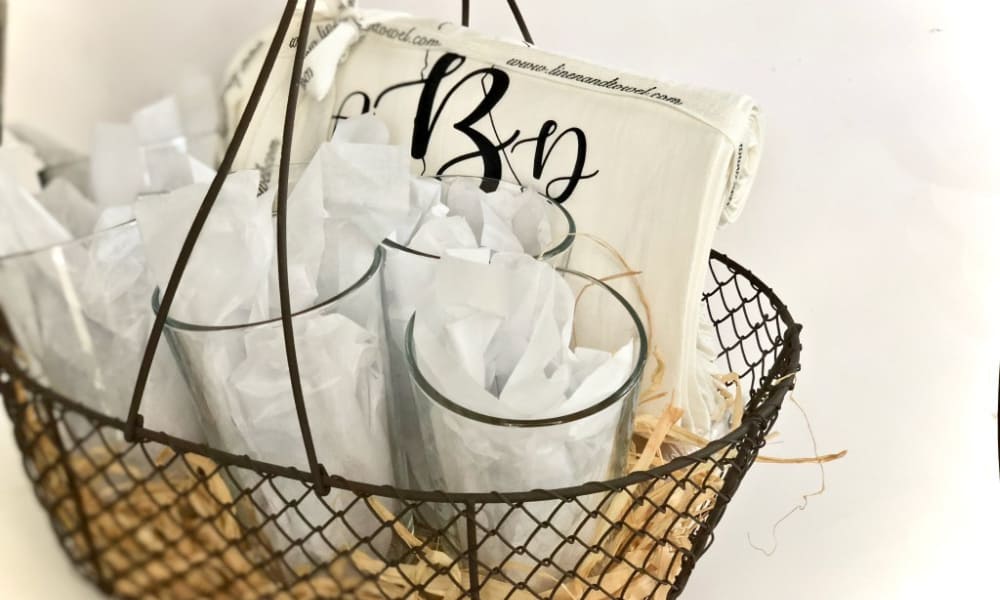 If you have a Cricut or Silhouette machine, using them to cut out designs for etching glass is a fantastic way to create beautiful decorated glasses or all kinds. After you've made your stencils, this tutorial will also show you how to apply the etching cream to create the pattern. We love the designs in this plan – they're some of the most creative we've seen, and we're sure they'll give you plenty of ideas for things to try out at home too.
12. Etch Glass by Hand – No Cream Etched Glass Coffee Mug
For anyone looking for alternative glass etching techniques, this video explaining how to decorate glass by hand should be worth a look. It's an interesting technique that may take practice to master for some people, but it allows you to come up with more intricate designs than using etching cream, so the more artistically-inclined may enjoy giving it a go.
13. How to Etch Glass the Easy Way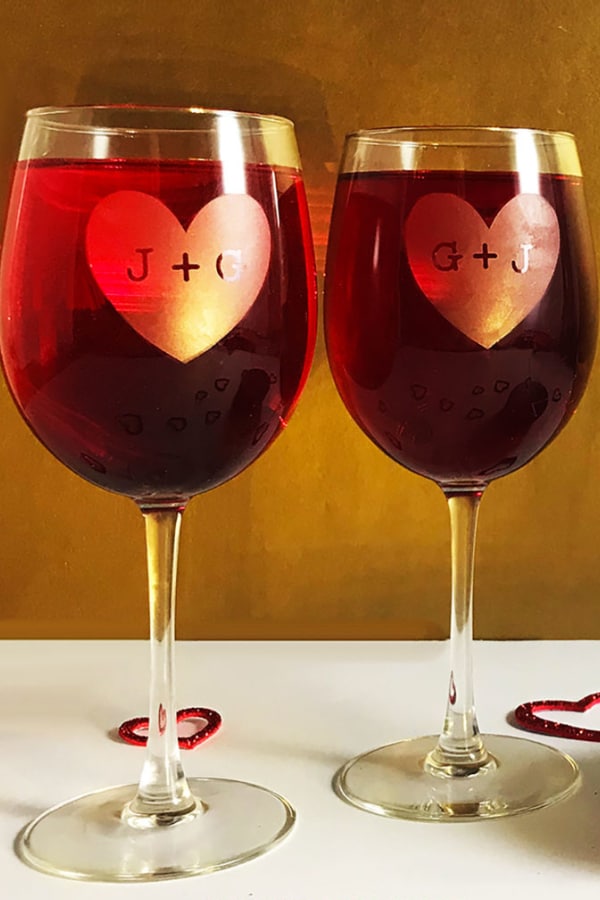 If you appreciate the skill of the YouTuber in #12 but think it's a technique that's beyond your abilities, this is a plan you might like to try instead. In it, you learn how to etch glass using vinyl decals that you can produce on your Cricut machine – and then all you need to do is transfer the pattern to your chosen glassware using etching cream. This is a simple technique that anyone will be able to copy, and the range of designs you can create is almost limitless.
14. How to Etch Glass and Plexiglass with a DIY Sandblaster
There are several different ways of etching glass, and this enthusiastic YouTuber teaches us two of them. His techniques rely on having a sandblaster, and you can use it wither with vinyl stencils or just by hand. The same method also works on other materials such a plexiglass and even metal, although we recommend you take his advice and practice on something else first before you start etching on something important!
15. DIY Glass Etching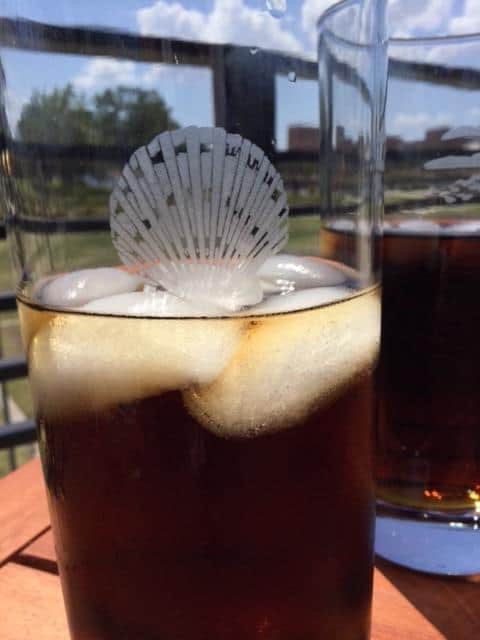 What we like most about this tutorial about glass etching is how clearly it explains everything. It begins with a basic introduction to what glass etching is before going on to give the details of how you can achieve the effect yourself. This is another blog that uses etching cream to create the patterns on the glass, and we really love the sea-themed motifs they've created. Another useful introduction that's well with a read.
16. Etching Glass from Start to Finish
At the start of this video, this YouTuber shows us an impressive logo he etched on a glass before explaining that it's not at all expensive to create similar designs yourself. He then goes on to demonstrate the whole process in detail. This video is a little longer than most – it lasts around 40 minutes – but he's clearly a very talented artist and the kind of person we can all learn something from, so watching it will be 40 minutes well spent.
17. Dollar Store Glass Etching Container
For anyone interested in creating inexpensive etched glasses that will make beautiful meaningful gifts, this is a plan that should be of interest. In it, you will learn how to take inexpensive dollar store items and decorate them with Cricut stencils and etching cream, and if you want to know how to do it, this blog contains all the info you need.
A wonderful technique to let you create beautiful glassware of your own
Glass etching is a wonderful technique and creative outlet that will give you the chance to create a whole range of glassware bearing your own personal designs.
We've enjoyed collecting these plans for you because the skill and creativity we've seen are so inspiring. We hope you've found these plans useful and inspiring too, and above all, we hope we've helped you find the ideas you needed for your next creative project.