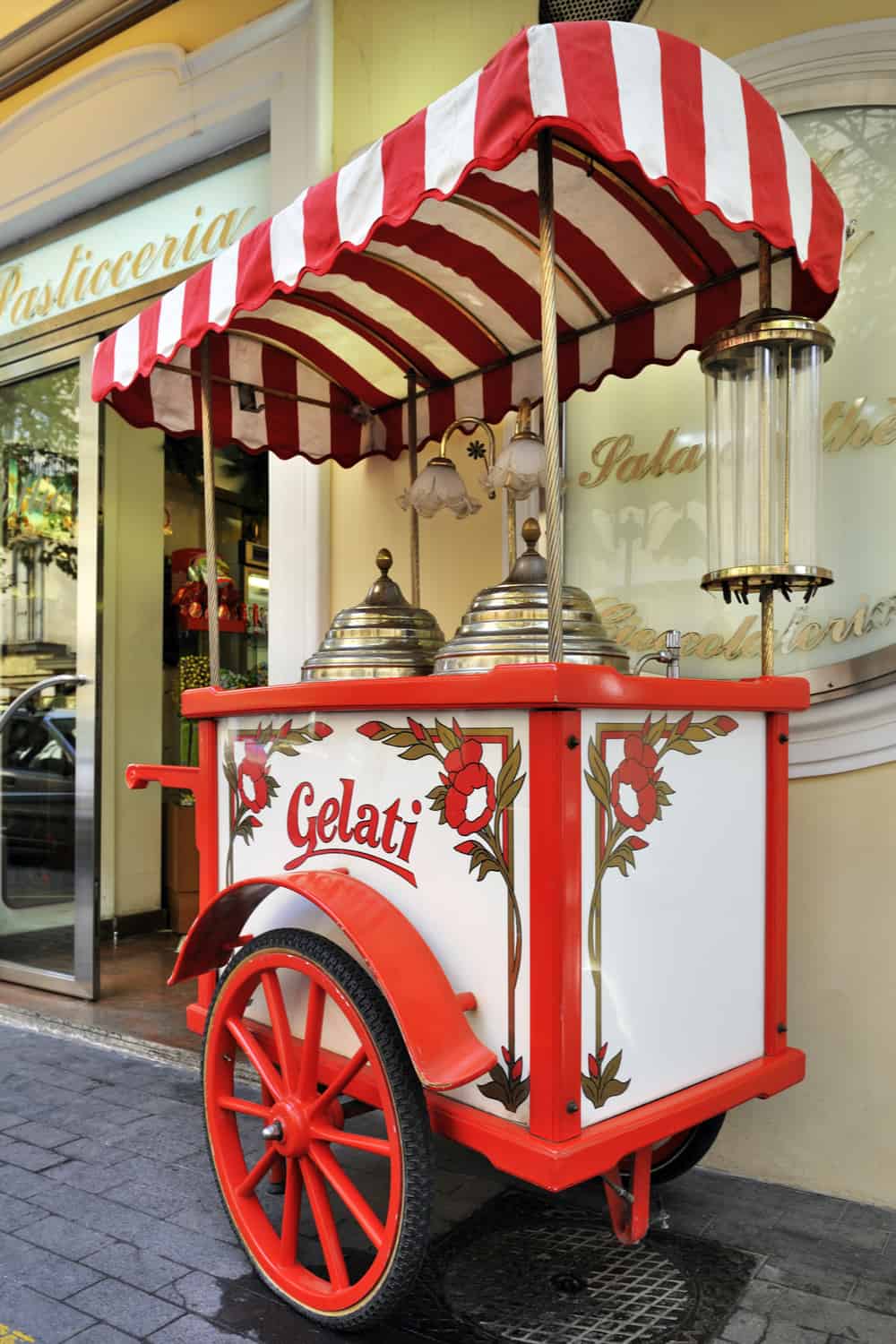 If you love ice cream, what better way to serve it than from a dedicated ice cream cart? And if you think that sounds like a great idea, you'll be pleased to know that it isn't hard to make one yourself either.
For anyone who's interested in having a go, we've had a look online to see what other people have been trying – and as a result, here are 15 plans for a DIY ice cream cart that you can make at home.
1. DIY Kids Play Ice Cream Cart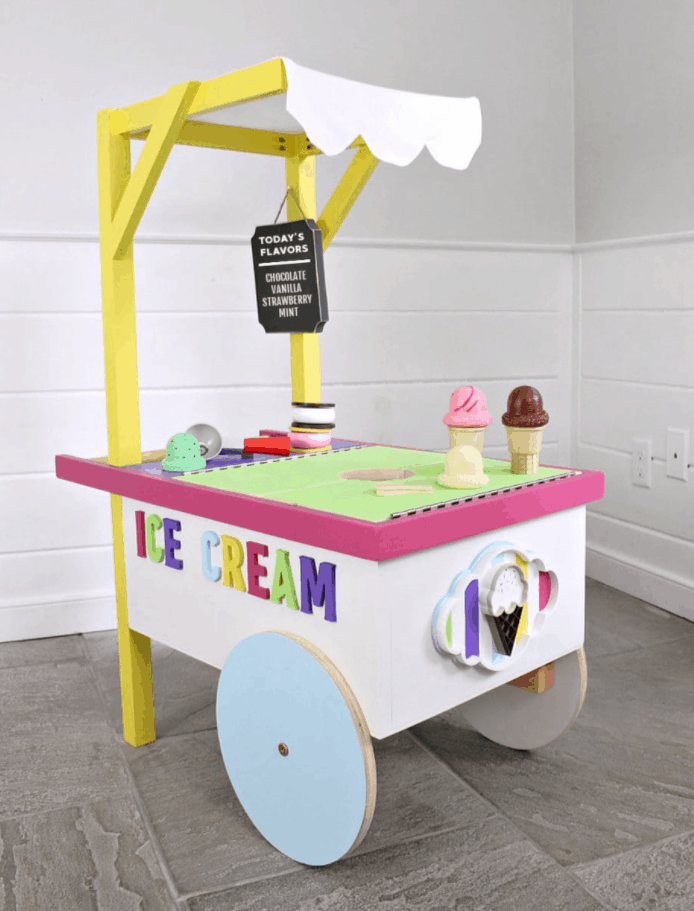 All kids love ice cream, but they'll love serving it form their very own ice cream cart even more. That's why this plan for a gorgeous DIY version is such a great idea – it's super cute and will allow your kids to have lots of fun playing at selling ice cream. And even better, you can give them real ice cream to serve…so you can eat it!
2. Tricycle Vending Cart – How to Build Your Own Ice Cream Cart
If you're looking for a design for a real vending cart that you can actually use to sell ice cream, this plan for an old-style tricycle version could be just the thing. It will be relatively simple to make for anyone with basic DIY skills, and once it's done, you'll be able to use it to ride around selling ice cream or anything else. Depending on where you live, it could be a smart business move too – because as he tells us, in the first three hours of using it, he sold $240 of ice cream!
3. DIY Cardboard Box Ice Cream Cart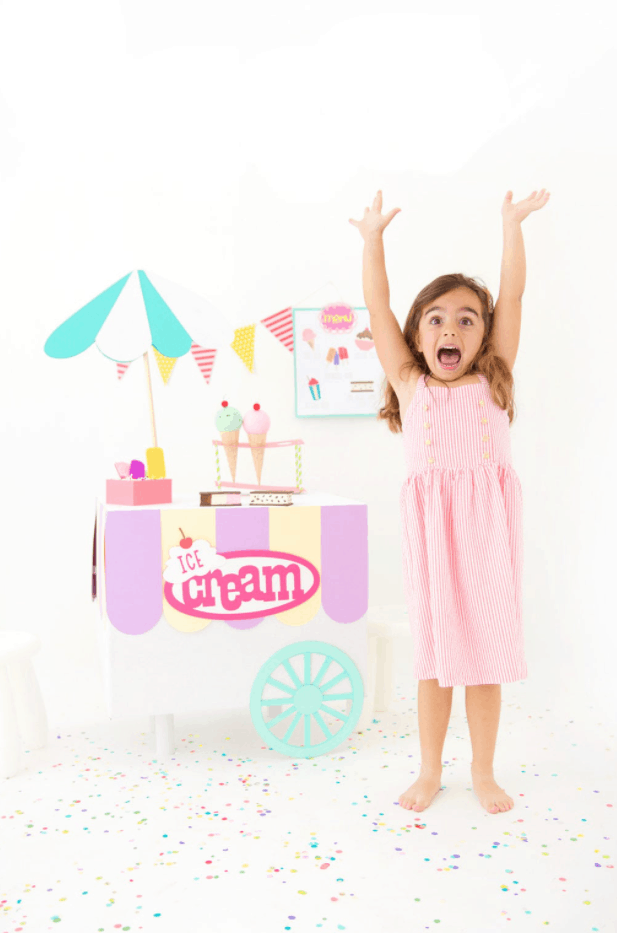 Here's another plan for making an ice cream cart for kids, this time using a Cricut machine for the details. We love the blogger's story about how she'd always wanted an ice cream cart when she was a child – she never got one, but at least her kids can have one instead!
4. How to Build an Ice Cream Cart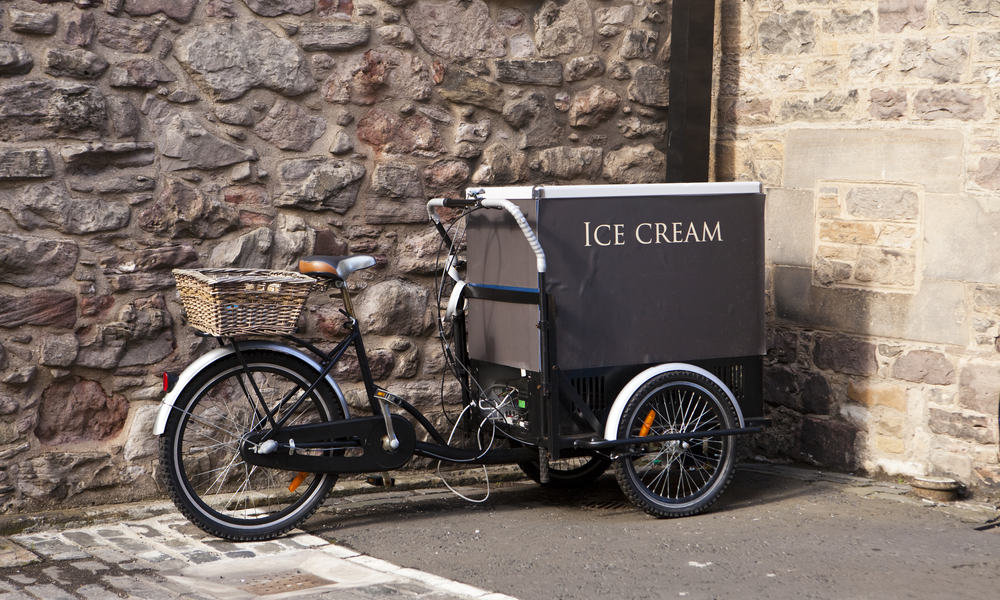 If you're thinking of building an ice cream to go into business selling ice cream, there are probably a lot of rules and regulations you'll need to know about first. You can't just make a cart, head outside and start selling or you'll probably find yourself brushing up against the law. To help you with this, here's a post with details of all the kinds of things you need to think of before you start selling ice cream – so when you build your cart, you can start your business legally.
5. Build Your Very Own Dessert Cart
This video shows you this YouTuber's design for a stunning dessert cart she made for her party. You can stock it with ice cream or any other desserts of your choosing, and your guests can then help themselves. We love this design, and we think it's a great idea for presenting food at a party – and if you build something similar, your guests are sure to be highly impressed.
6. DIY Ikea Hack Ice Cream Cart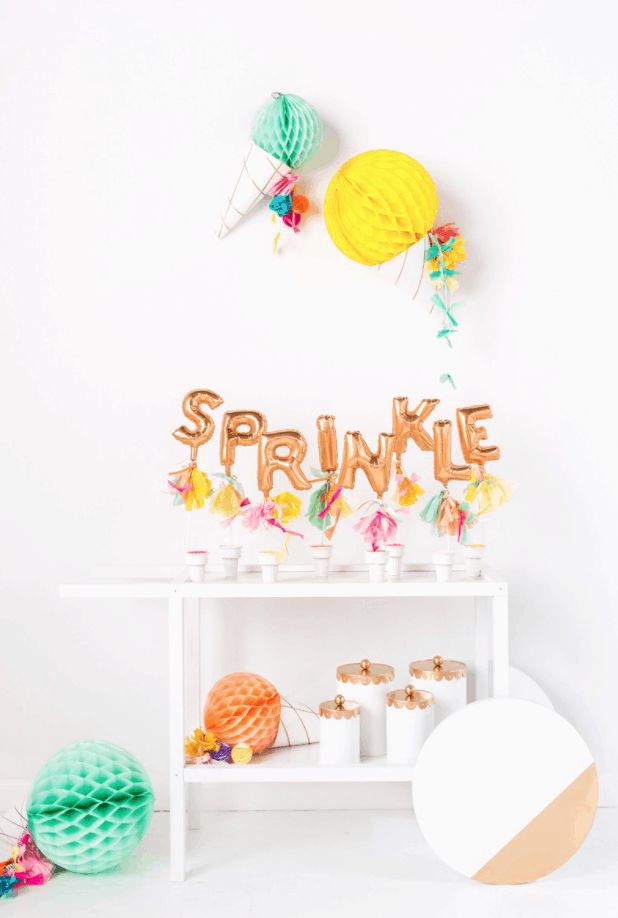 Here's another great idea for an ice cream cart and dessert bar you can make for a party, this time using repurposed Ikea furniture. Nowadays, there seems to be Ikea hack plans for just about everything. It's true that Ikea furniture is ideal for transforming into new items when you've finished with it, and this plan uses a Trendig table for the job. However, even if you have a different model, this plan will probably give you enough of an idea to do something similar with whatever you have available, so why not give it a go?
7. DIY Sweet Cart
We've seen a few plans for ice cream and dessert carts for kids, but this has got to be among the cutest. This YouTuber made it for her daughter's birthday, and we're sure she'll be so excited when she sees it. The plan is simple, and you won't need anything expensive to copy it – the main part if made from nothing more than a cardboard box. It would also be great for a kids' party, so if you have young children, this is a plan that's well worth a look.
8. Some of the Best Ice Cream Carts Ever
If you're interested in making a DIY ice cream cart, you'll probably be in search of a few ideas and a bit of inspiration for the kind of thing you can create – in which case, this video is recommended viewing. It isn't a plan for making a cart – rather, it's a video from an ice cream trade fair in Rimini, Italy, where ice cream sellers have come together and are showcasing the carts they use. Some of them are spectacular, and we're sure you'll find many you love – and then all you need to do is work out how to make a DIY version of your own.
9. Make Every Day National Ice Cream Day with this DIY Ice Cream Cart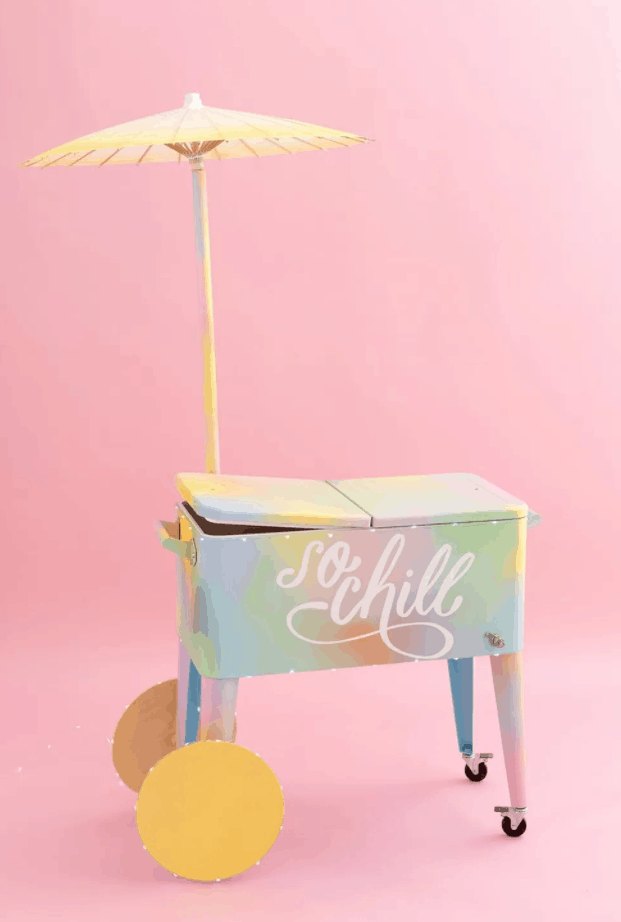 You don't need to be a child to enjoy owning an ice cream cart, and here's a great design for a super cool grown-up version. It's easy enough to make, and the plan gives you a list of all the tools and materials you'll need, so you won't have any trouble following the tutorial. The finished cart looks fantastic too, and if you're having an outdoor party with your friends, having one of these for people to serve themselves ice cream from would make the event even more memorable. Check it out and see if you agree!
10. How to Make an Ice Cream Cart at Home
Here's a plan for a very simple ice cream cart that young kids will love to own. We appreciate the way it's made from nothing but recycled materials like cardboard boxes, but it looks wonderful, with lots of bright colors and decoration to catch the eye. There's nothing difficult about this design, so anyone will be able to recreate it at home – and we're sure any kids will have hours of fun playing with an ice cream cart like this one.
11. DIY Ice Cream Cart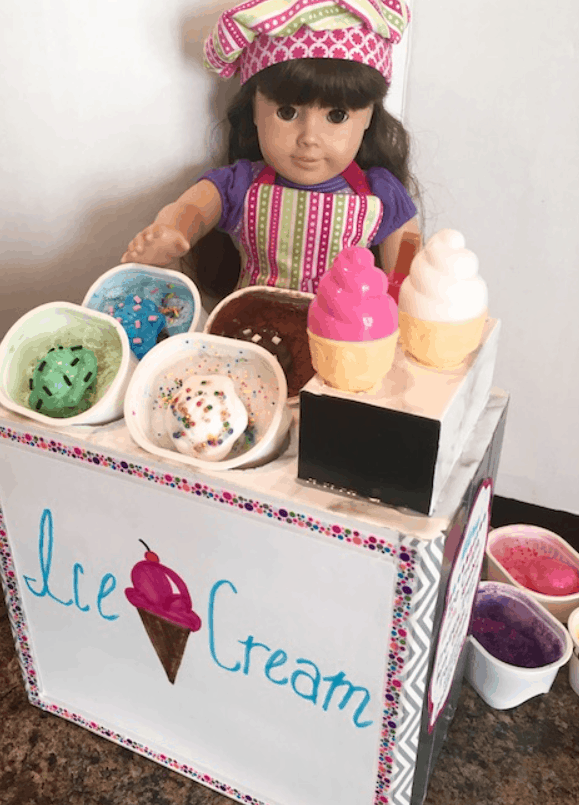 The ice cream cart you learn to make in this plan is purely decorative, so you won't be able to use it to serve ice cream, but if you want to make something for a child to play with, this design could be ideal. All you need to make it is an old box and a few other simple supplies, so it won't cost you much at all. We especially like the way the delicious looking "ice cream" is made from a variety of materials – give the blog a read to see what we mean!
12. One of a Kind Ice Cream Cart
In this video, we get to see a homemade ice cream cart this talented DIYer made for a friend who is planning to go into business selling ice cream. It's an amazing design for an advanced ice cream cart with loads of useful features, so we're sure his friend will be extremely happy with what they receive. He explains everything in detail too, so if you want to have a go at making something similar, it shouldn't be too hard to copy.
13. DIY Ice Cream Shop
Making an ice cream cart for your kids to play with is such a great idea because it's something they're sure to enjoy but at the same time it won't cost you too much to make. The cart in this video cost next to nothing, but as you can see when it's finished, it looks highly professional. It just goes to show what you can do with the right skills and a bit of imagination, and if you think you're up to it, why not see if you can make something just as beautiful?
14. DIY Ice Cream Stand
Making a DIY ice cream stand can be so simple that even a child can do it – and that's exactly what we get to see in this video. She sets it up, making it look attractive and appealing, lines up her treats and starts serving her friends. We're sure lots of other kids will love to try something similar, and if you have children of this age, this could be a enjoyable project to work on with them.
15. How to Make a DIY Ice Cream Cart Using a Box
To finish, here's a fun video to watch. In it, we see this skillful YouTuber working on an ice cream cart in a high-speed time-lapse shot. It's almost mesmerizing watching as the cart takes shape, and when it's done, it looks perfect – we love the attention to detail, and the colorful paint job is adorable. Want to make something similar? Then check it out and see if you can match it!
Lots of great ideas for ice cream carts to copy
As you can see, whether you want to make a toy cart for a child or a real one to use for selling actual ice creams, there are loads of interesting and creative plans to copy.
We've enjoyed finding these plans for you so we hope you've enjoyed reading and watching them all too – and above all, we hope we've helped you find the inspiration you needed to build a DIY ice cream cart of your own.