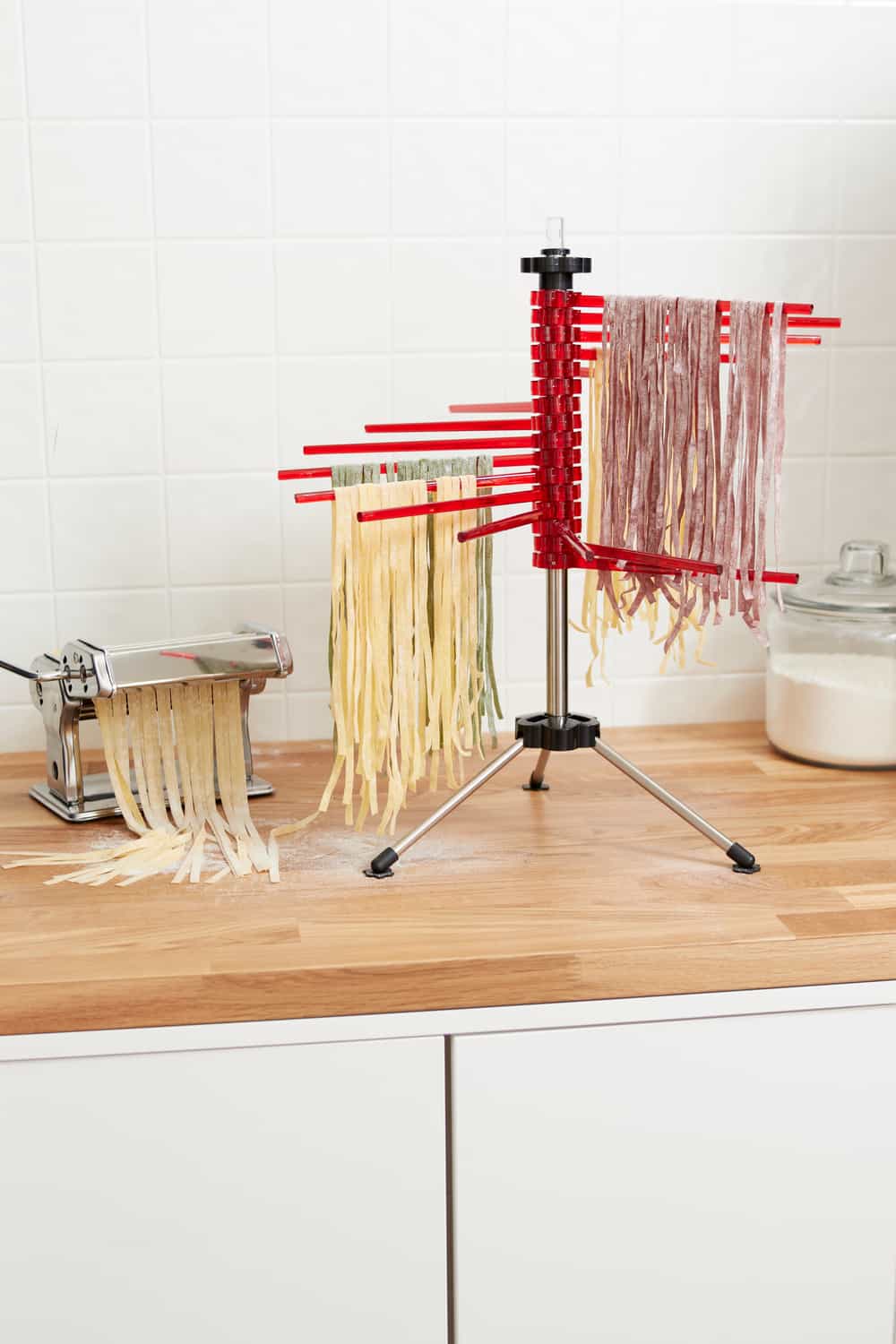 Homemade pasta is way healthier, tastier, and budget-friendly as well. On top of that, it's fun to make and cook pasta at home.
However, we aren't always in the mood of starting from scratch, right? For such cases, drying homemade pasta is the best option we have. But does it mean that we have to expend significant amount on fancy pasta racks? Absolutely not!
Here, we will share with you 18 DIY pasta rack ideas that include some fantastic alternative ways and items to dry pasta as well.
1. Do It Yourself (DIY) Pasta Drying Rack Using Basic Hand Tools
Using wood, wooden dowels, wood glue, and few hand tools, you can make this DIY pasta drying rack. You can also find PDF plans in both English and metric units on the description box.
If you use the exact dimensions in the plans, you'll make a pasta rack with about 9 feet long pasta drying area. Cooking recipes and interesting information on food on this channel might interest you if you're a foodie.
2. DIY Drying Rack for Pasta, Herbs and More
Who would've thought of a multipurpose drying rack that can be used to dry pasta, herbs, or even dish towels? Well, now, when you know you can make one, you should follow the instructions in the blog post and add this amazing DIY to your kitchen.
The rack is foldable and occupies 32 inches of the area when opened. You can also find ten ways on how you can use this rack on this post.
3. Homemade Pasta Drying Rack for Pasta Making- Really Easy and Cheap!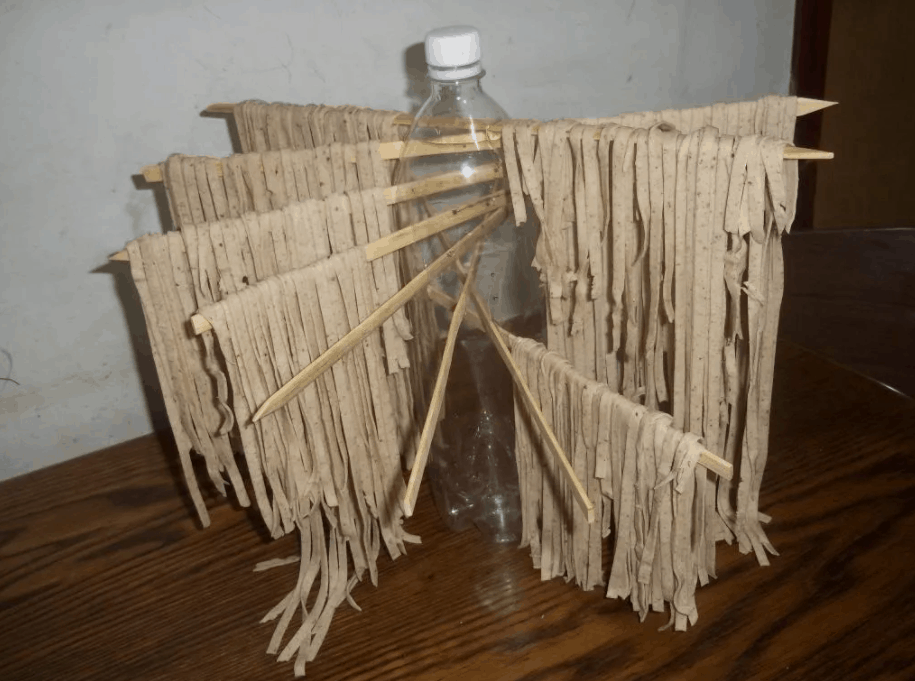 When the blogger of Penniless Parenting says it's cheap, it's really cheap! All you need is a plastic bottle and a few bamboo skewers, and you can make yourself a functional pasta drying rack.
Surprised? Have a look yourself at this blog post. And once you're already there, don't forget to check out other various frugal DIYs, recipes, and tips.
4. Making a Pasta Drying Rack
You can quickly assemble and disassemble this DIY pasta drying rack making its storage very easy. The Youtuber described everything in detail, and you should be able to make one if you have the required tools and skills.
But even if you're not capable of making one, you can find the link to his Etsy and Amazon store on the description box where you can purchase this fantastic handmade pasta rack.
5. Pasta Drying Rack (compact)
If you don't like large and bulky items, this DIY compact pasta drying rack should be a no-brainer for you. Though you can disassemble this rack for easy storage, you might not have to do that every time as it takes significantly less space comparatively.
Furthermore, the DIY procedure is also effortless. If you have wooden dowels and few wooden pieces enough to make a base, you're good to go.
6. How To Dry Pasta Without a Rack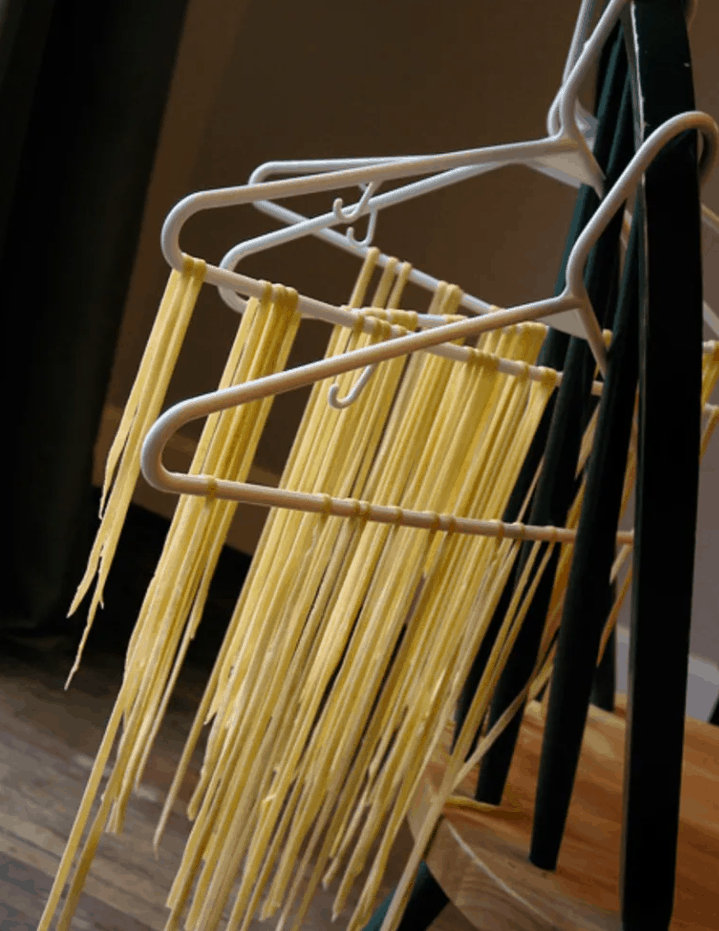 Not all DIYs require elbow greasing. Some require brainstorming as well. But you don't have to do that as the blogger of Kitchn has already done it for you. As long as you have enough hangers and places to hang them, you can make as much pasta as you like.
In case you don't have any hangers, there's another amazing pasta drying trick written in this blog post.
Check this plan
7. How to Dry Fresh Pasta Without a Rack
Once you watch this YouTube video, you'll smile in disbelief that you never thought about this alternative pasta drying rack.
There's a better way than wasting tiresome hours on making a pasta rack, and guess what, the alternative rack has been hiding in your kitchen all along. So, if you're looking for an easy way to dry your pasta, watch this YouTube video to find out the invaluable tip.
8. Homemade Pasta (and a DIY pasta drying rack)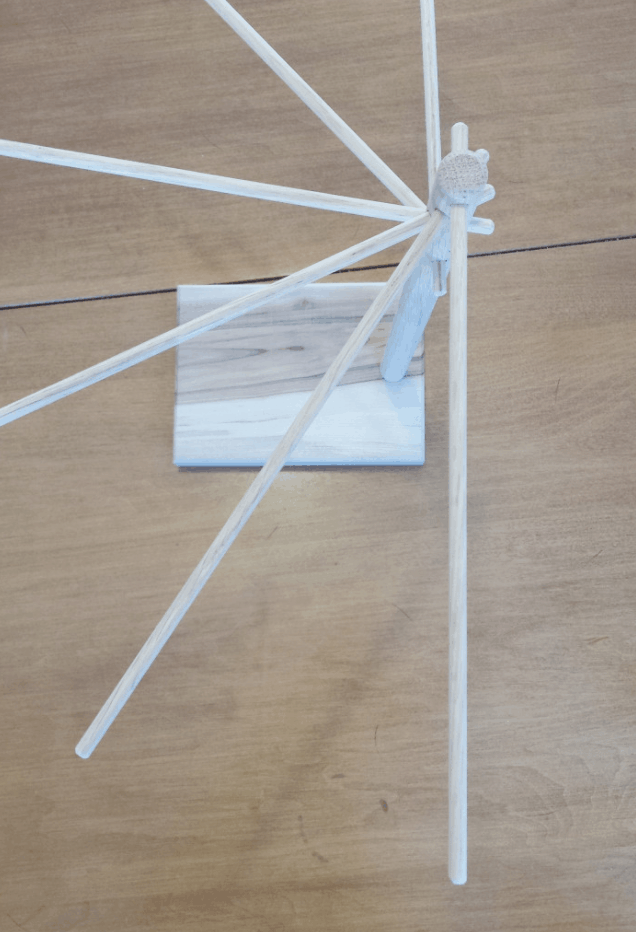 In this 3-in-1 blog post, you'll not only find out how to make a DIY pasta rack, but you'll also get to learn how to make pasta using a pasta maker and a way to cook it as well.
All the materials are listed, and the procedure is also very explanatory. Using this DIY idea, you'll make yourself a compact DIY pasta rack that can also be disassembled for storage.
9. HOW TO DRY HOMEMADE PASTA!
If you're feeling energetic enough to make pasta but not energetic enough to make some fancy wooden pasta drying rack, this video is for you.
This Youtuber shares some exciting pasta drying tips, tricks, and many in-home items you can as a pasta drying rack. If you're in need of drying your pasta instantly, you will not regret watching this video.
10. Do You Need A Pasta Drying Rack? [Here Are Some Alternatives]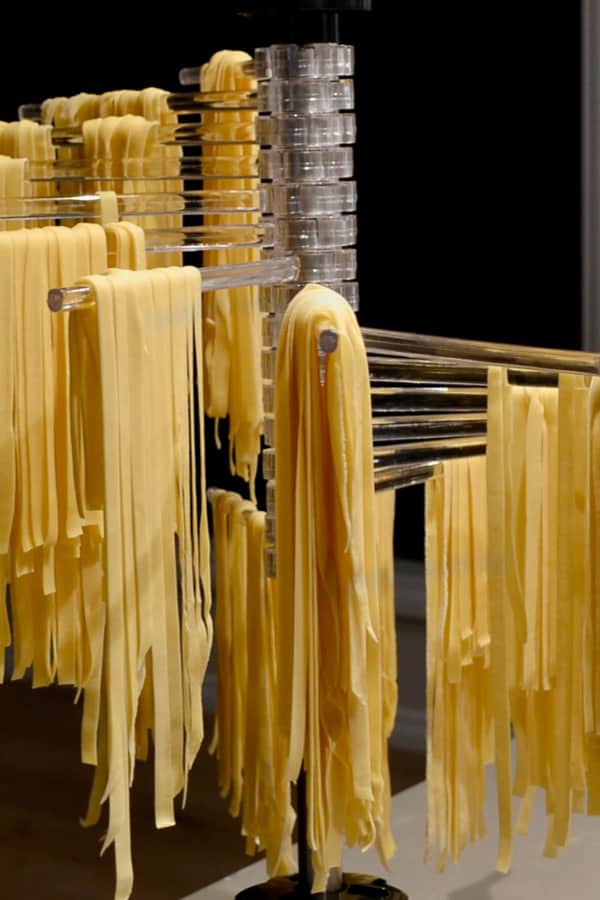 This blog post is an all-in-one package on a pasta drying rack. From pasta drying rack alternatives to DIY wooden pasta rack tutorial video along with the written material list, this post has it all.
You can see many pasta drying alternative items and hacks many people shared on their Instagram feed. Furthermore, if you have any kitchen-related queries, KitchenSeer might have the answers.
11. How to Dry Homemade Fresh Pasta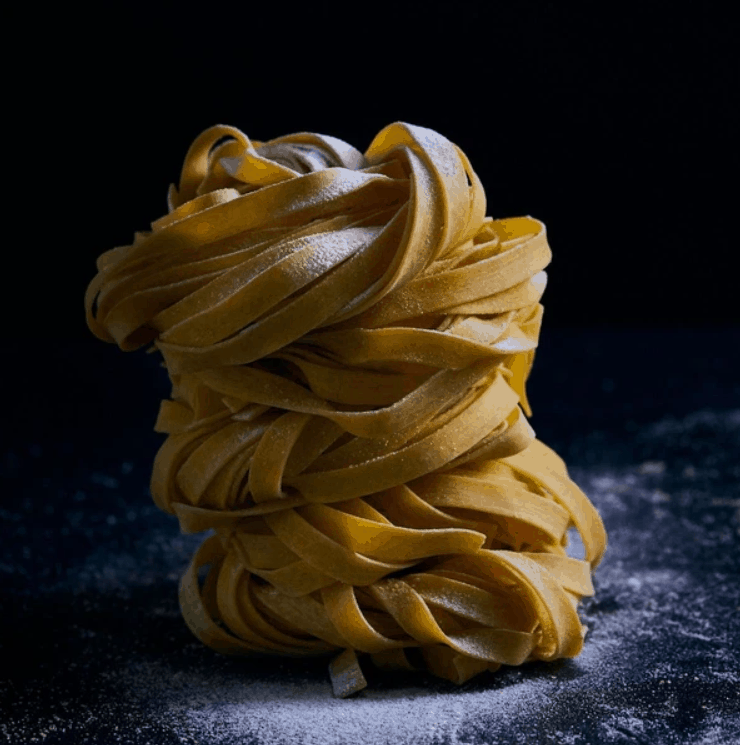 Though not exactly a DIY blog post, you can find much information on pasta drying, including the duration and methods. You will also learn various tricks and tips for drying pasta. Moreover, a few alternatives have also been provided to you in case you don't have a pasta rack.
If you're planning to read this post, don't forget to read the comment section as the blogger might have mentioned some essential tips there as well.
12. $5 DIY Pasta Drying Rack and Colored Pasta
If you're not convinced enough that you could make a pasta drying rack for $5, check out the calculation on the description box of this video yourself.
Not only the DIY rack, if you're interested in making some colorful pasta, this video teaches you how to do that as well. On top of that, you can also use this small and compact DIY rack as a jewelry rack as well.
13. Pasta Drying Rack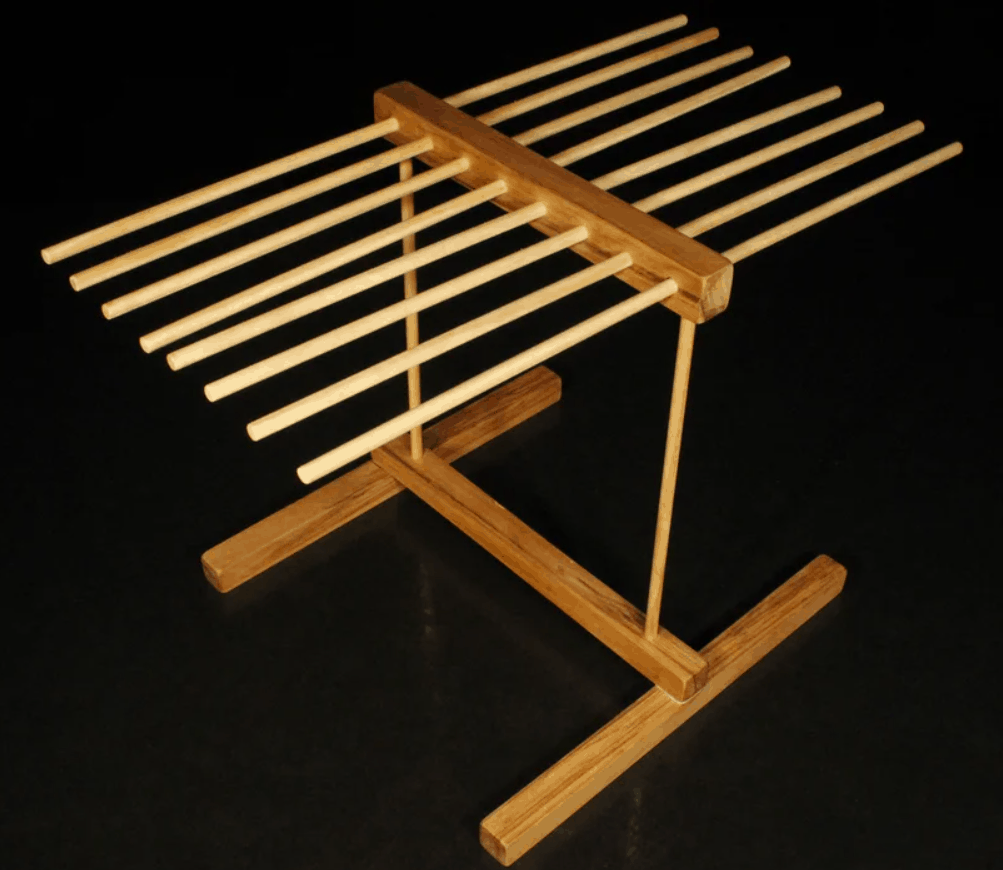 Instructables is loaded with plenty of DIY instructions. You can make this DIY pasta drying rack that looks like a store-bought one by following the guidelines provided on this post.
All the measurements are clearly mentioned, and you can also look at the demonstrative photos in case you get confused.
14. How to make a wood pasta dryer
This DIY wooden pasta dryer is incredibly innovative. Several small wooden blocks consisting of a dowel are attached to a larger dowel in such a way that the blocks rotate freely. This design is very efficient and can dry many pasta strands at a time.
If you're skilled at woodworking, you might find this project and his other DIY projects easy and interesting as well.
15. How To Build A Collapsible Fresh Pasta Dryer Using Bamboo Skewers / Easy To Make!
Here's another DIY collapsible pasta dryer for you. Well, good news, you don't need many dowels as in the other DIY projects as this Youtuber uses bamboo skewers instead to hand the pasta. All you have to do is drill smaller holes.
Moreover, it is easier for you to grasp the idea of this project as he explains it pretty well and you can always size up or down the measurements as per your requirement.
16. DIY: Instant Pasta-Drying Rack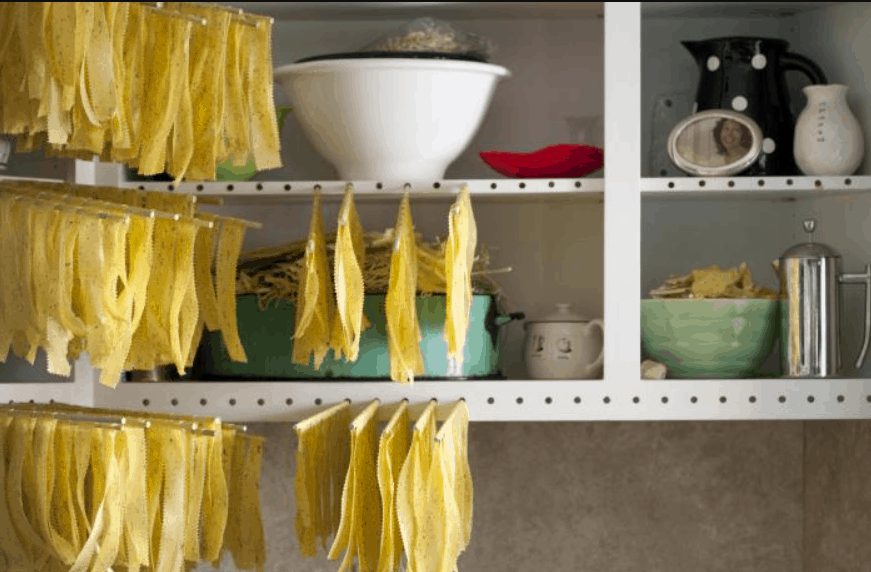 It might be the most effective and creative DIY pasta drying rack you've ever seen. However, you must be willing to drill small holes in your kitchen cabinet or any other rack in your home.
As you insert skewers or dowels to the holes, you make yourself an effortless DIY pasta drying rack. If the rack is not big enough for you, you can size it up within minutes.
17. Incredibly Easy Pasta Drying Rack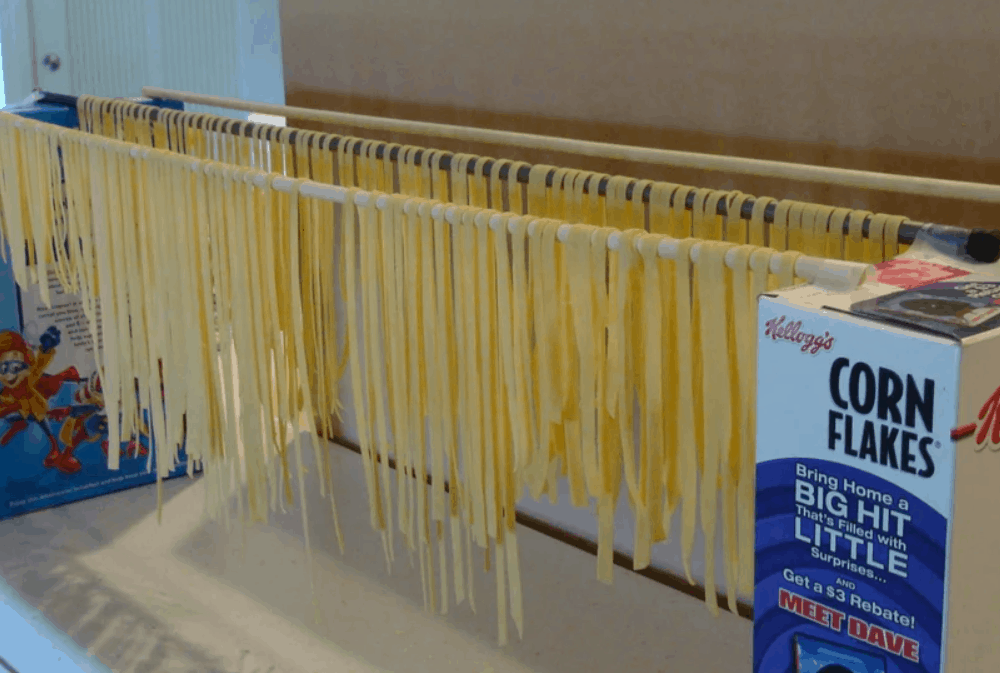 If you're extremely lazy to grease your elbow and do some real DIY work, we've got something for you as well. All you need is a few dowels and two tall carboards or cereal boxes.
You don't have to worry about tools or skills and can just add or remove dowels whenever necessary.
18. Do It Yourself Pasta Drying Rack Metric Dimensions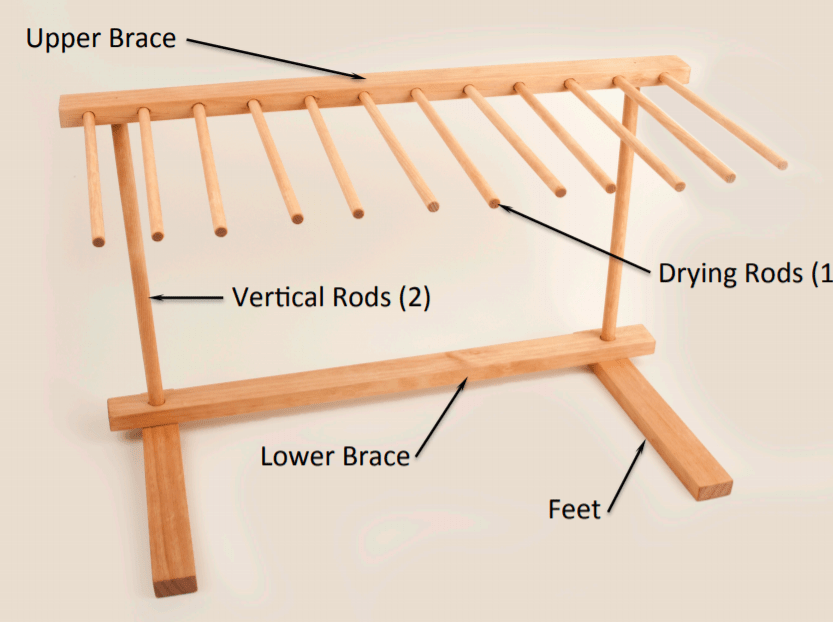 This DIY pasta drying PDF plan has illustrative diagrams with proper measurements and straightforward steps. By following this PDF plan, you can make a fantastic pasta drying rack, which can be disassembled for storage.
This design provides up to 274 cm of drying space, and all the material required is listed clearly on the plan.
Summary
All of these 18 DIY pastas drying rack ideas are extremely helpful, and following any of these will keep your pasta drying problems at bay.
You can now prepare as much pasta as you like in one go and store it for future uses. Or, you can just make fresh pasta every time instead, as we all know, fresh pasta hits different!