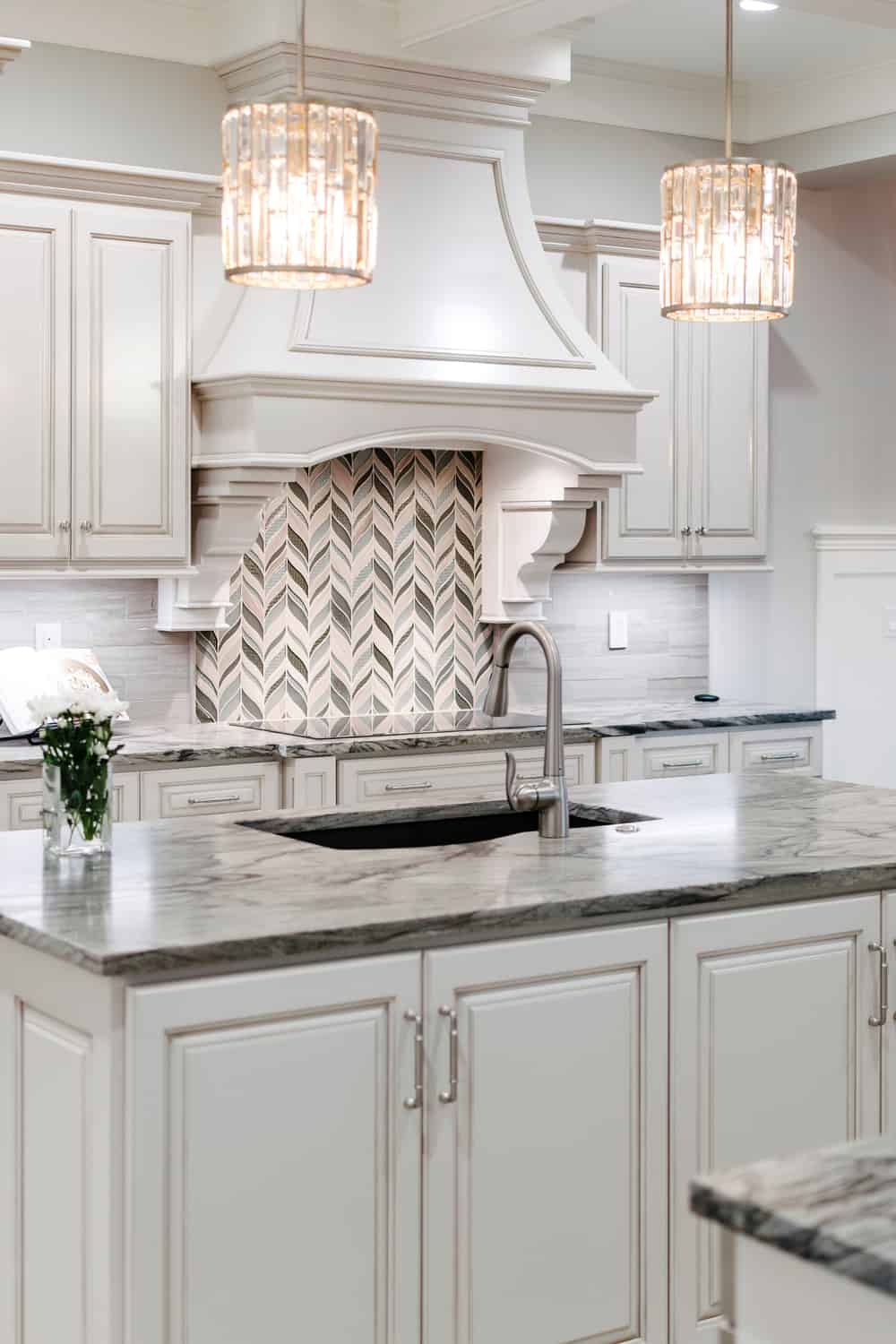 Quartz countertops are stain-resistant, nonporous, and extremely easy to clean. But with a great product comes an even greater price tag. We've all gone through it – wanting something very badly but not willing to pay for it.
However, though we can't invest our money into something, we can obviously invest time and effort into it, isn't it? Here, we've gathered some interesting DIY quartz countertops projects for your convenience.
These are not true quartz countertops, but your eyes would have to put in a lot of effort to differentiate these finished countertops from true quartz.
1. Quartz Black Epoxy Countertops with Silver Mica Flakes
Black quartz countertops look stunning and classy in your kitchen. What's more, it doesn't stain easily and is super easy to DIY.
This Youtuber from Stone Coat Countertops is super energetic and guides his viewers in a crystal-clear manner. For this specific DIY, Stone Coat Countertops have designed their own products, the link to which can be found in the video's description.
2. DIY Faux Quartz Countertops: Your Concise Guide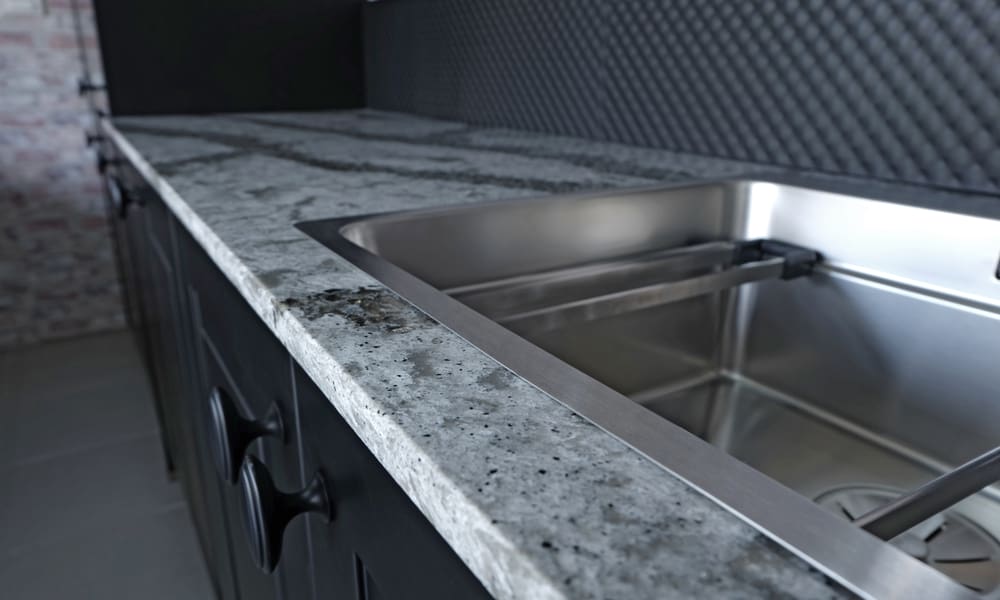 Now that you've decided to DIY your own quartz countertops, this blog post is a must-read. This post is more of an all-in-one guide to DIYing your quartz countertops than a DIY tutorial.
Moreover, every step is very clearly elaborated, and the tiniest details are also elaborated. You can also find some brilliant tips for this project at the end of this blog post. Groom + Style has the potential to be your one go-to blog for all your household and personal queries.
3. DIY 4" Thick White and Silver Quartz Countertop/Desktop Epoxy Coating
Start with a wood or Formica countertop and transform it into a beautiful quartz countertop. The process isn't very challenging and doesn't require any special skills at all.
If you loved this DIY project, you can find a link to products on the description box. You can always mix and match the colors, glitters, and flakes to create your own design. If you want to see more such fantastic epoxy countertops ideas check out Leggari Products channel.
4. DIY WHITE QUARTZ LOOK ALIKE COUNTERS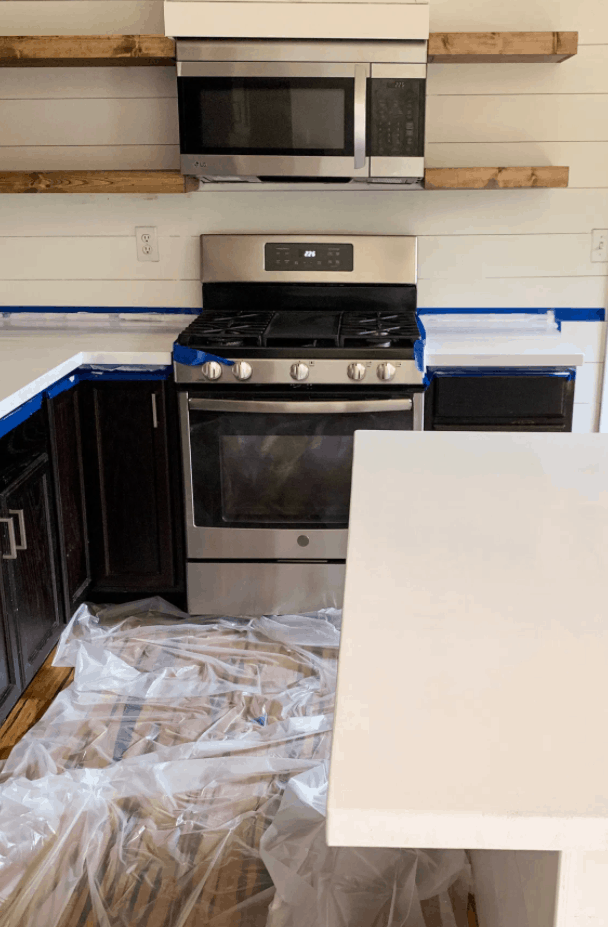 The blogger from Grace oaks designs finally was looking for a product that would mimic the bright glossy white of quartz and didn't yellow over time.
After finding the perfect product, she renovated her entire kitchen countertops, including the island, for $16. How cool is that? If you want to know what products she used for this project, head over to the blog post.
Check the Tutorial Details
5. Black Galaxy Easy Epoxy
Though this tutorial is not a DIY quartz tutorial, we found this design to be very similar to black quartz, and the shine and sparkle are absolutely stunning as well.
Stone Coat Countertops is an epoxy-based YouTube channel. So, if you have any queries related to epoxy or if you want to DIY some unique epoxy products, this channel might be a great help to you. They also have their own product line if you're interested.
6. How to Update Your Old Counter tops to Quartz
DIYing a quartz countertop is not enough if you don't know how to replace your old Formica countertops. Once you prepare your quartz countertop on any backing you desire, you can follow this video to remove your old Formica countertop.
You can also install the backing after the removal of Formica and start with the DIY process. Home RenoVision DIY has plenty of other home renovation DIYs for you.
7. Epoxy Countertops Classic Quartz Color training
The minimal and classy vibe the classic quartz radiates is like no other. If you want to learn how you can mimic a classic quartz design using epoxy, pearls, mica, and glitters.
You can even tweak the procedure a little by adding or substituting some materials. You can get all your supplies from Stone Coat Countertops, or if you want to opt for cheaper alternative materials used, are mentioned in the description box.
8. AVOID THESE 9 EPOXY POUR MISTAKES
We want you to make the perfect and professional looking countertops on your first time. So, we don't want to leave any room for error from our side.
That's the reason why we've added this YouTube video where the Youtuber warns you on what mistakes you could make while working with epoxy. Make sure to keep all the points in mind, and your result is bound to be gorgeous.
9. Make White Quartz Countertops With Epoxy | Stone Coat Countertops
Some of you might find it confusing and uncomfortable to sprinkle glitters after layering down epoxy. Why wouldn't you? After all, it's very easy to go overboard on glitters if you use this technique.
To solve the problem, you can watch this tutorial on classic quartz countertops instead. Everything is mixed with epoxy initially, and all you have to do is layer it properly.
10. How to Create Faux Marble/Quartz with Epoxy Resin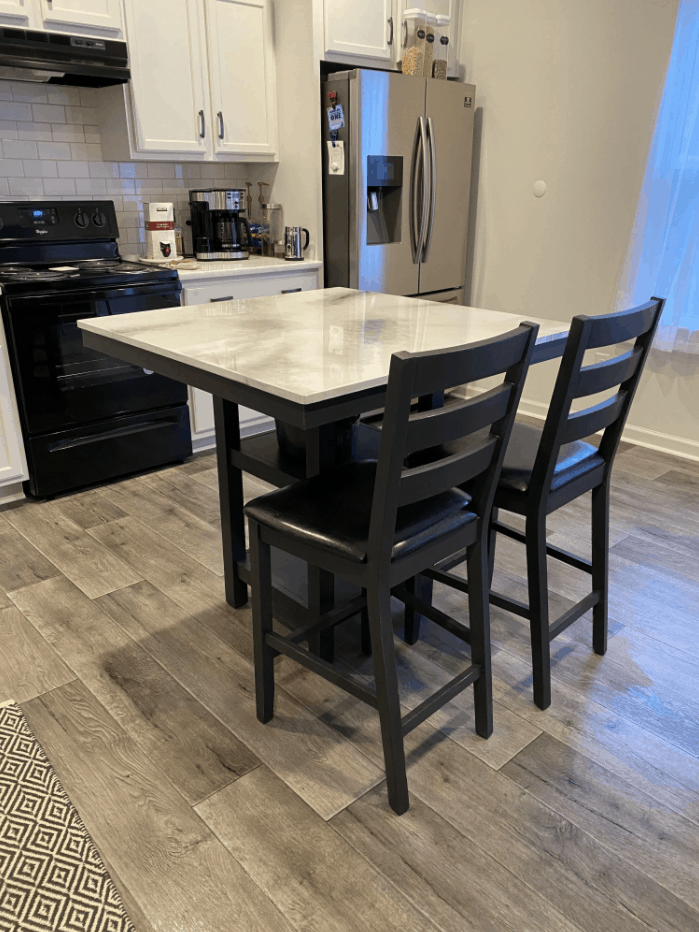 The blogger in this written tutorial creates an epoxy marble countertop for her kitchen island. However, the process is almost similar if you want to DIY a quartz countertop. All you have to do is add some natural glitters, pearls, and mica flakes, and you're done.
In case you're interested, Sydney delucchi is a wonderful bog with many exciting contents on food, lifestyle, social media, fitness, and many more.
11. Hot Pink Quartz Countertops to Honor Breast Cancer Awareness Month with Epoxy Resin
The fact that Leggari Products dedicated an entire video to honor breast cancer awareness month is very admirable. If you're into bright colors, this might be the perfect tutorial.
However, we'd recommend you to use a bit lighter pink or rosy pink instead of a hot pink base to mimic natural rose quartz. Besides that, the instructions in the video are apparent and easy to follow along.
12. HOW TO: DIY White Quartz Countertop Resurfacing Kits//Leggari's New Countertop Kit
Legari has a range of countertop resurfacing kits, making it significantly easier for DIYers like you to gather their ingredients. The best part is that they have a tutorial on how to utilize each of their resurfacing kits to create wonderful designs.
In this video, you'll learn how to DIY white quartz countertop using Leggari industrial-grade epoxy and real mined mica.
13. White Quartz Epoxy Countertop With Glitter and Mica Flakes
WarnerEpoxy has some great epoxy DIY tutorials. You can follow the Youtuber's instruction step-by-step to DIY a minimal yet fantastic white quartz countertop.
Most of the supplies and tools used along with their amazon links are listed on the description box. One important note for you – make sure to read the comment section as well since the Youtuber has answered most of his viewer's queries.
14. HOW TO: DIY Black Quartz Countertop Resurfacing Kits//Leggari's New Countertop Kit
With a whooping number of positive comments, Leggari Products are definitely killing the epoxy countertops game. Watch this tutorial to learn how to make a DIY black quartz countertop using their resurfacing kit.
In case you want to purchase the kits, the link to their website is mentioned in the description box.
15. Here's how to DIY faux granite, marble, or quartz countertops for under $100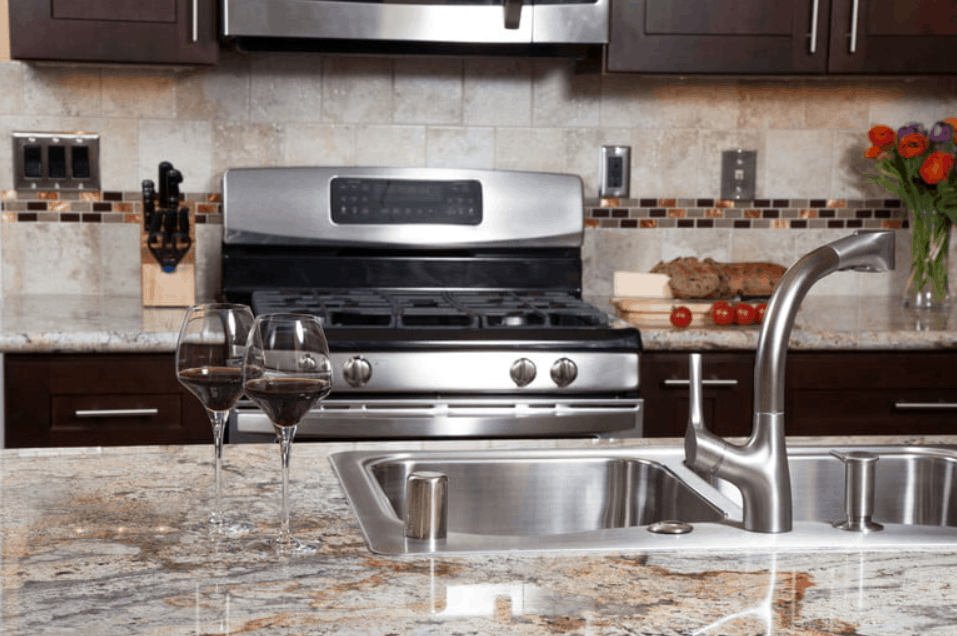 If you're not sure where to start your DIY process or haven't even decided what type of countertop you want to mimic, you should go through this blog post. Here, you can find written instructions for making a faux marble, granite, and quartz countertop.
Digital Trends mostly updates you on digital products. But you can expect them to post fun DIYs like this every once in a while.
16. GOLDEN ILLUMINATIONS Epoxy Resin Painting Demo
Have you seen Calcutta gold quartz countertop? If yes, you might also be a fan of its gold and silver veins like us. This DIY tutorial by DiankaPours created almost precisely the same design using epoxy.
We're not sure if the supplies she used are countertop friendly. So, if you've made your mind to make this stunning design for your countertop, we'd recommend you to purchase high-grade supplies.
17. Epoxy Counters. 4 things I would do different.
Instead of having a bitter moment at the end, thinking about how you could've done your countertop differently, it's better to listen to someone who has already realized their mistakes.
This video is not a typical DIY tutorial as the Youtuber shares some of the things she would consider beforehand if she'd be doing her countertop all over again. However, she seems quite satisfied and product in the result.
Summary
There we go! Excellent DIY tutorials that include not only DIY white and black quartz, but also a pink quartz project. Expensive things aren't always out of your reach; you just have to find some brilliant and innovative ways to get things done.
Today's technology and brilliant product range have allowed us to mimic even a natural stone at home. How great is that? So, unless you decide to make these fantastic countertops for yourself, you'd be missing out on this fabulous trend!