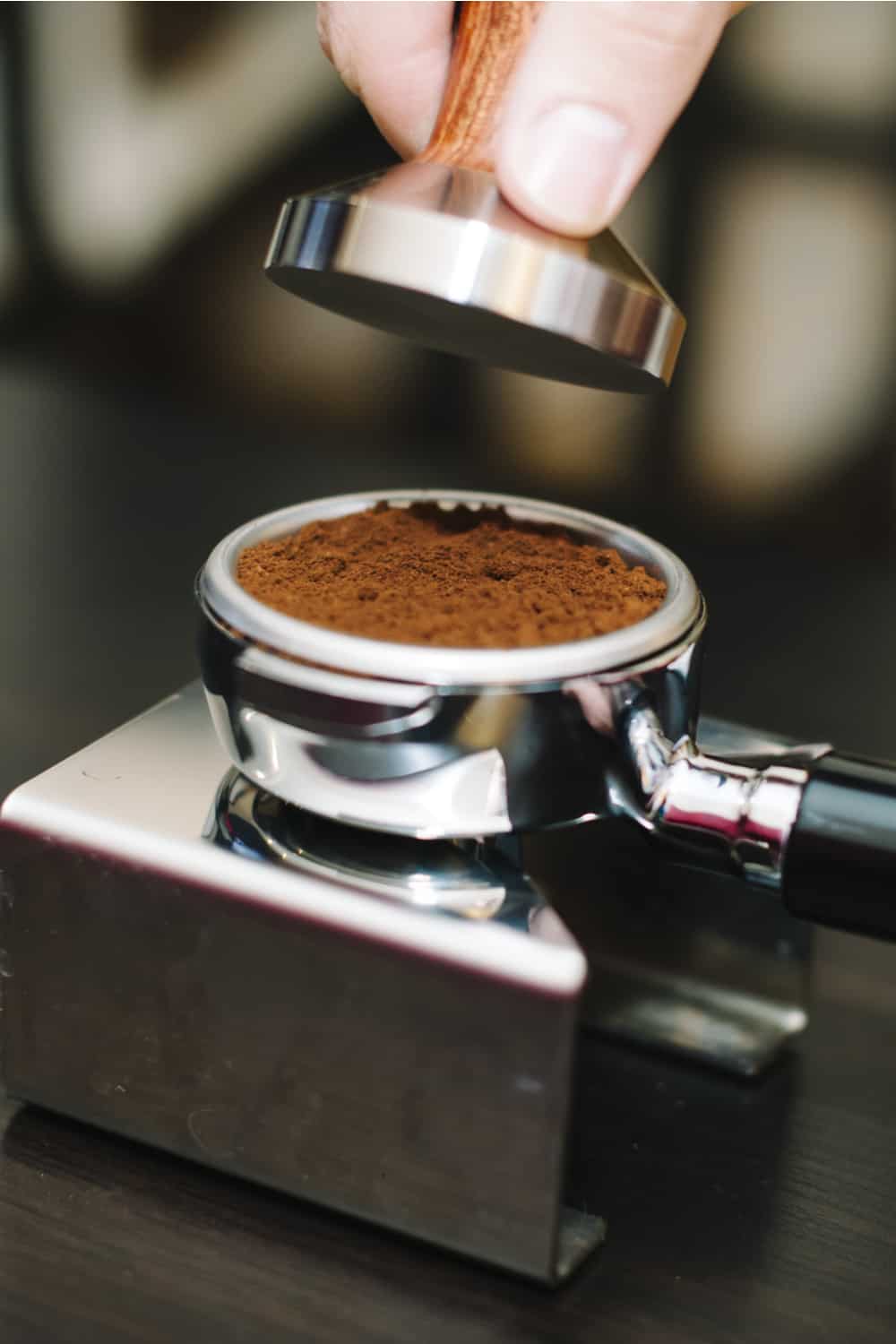 For the true coffee aficionado, buying pre-ground is a big no-no – you need to use freshly-roasted beans that you grind yourself just before you start brewing. But unfortunately, top-end grinders can be expensive.
However, it's possible to make a grinder yourself – and even if you don't make one that matches the performance of an expensive model, it can be a fun project to attempt. And for anyone who wants to try, here are 17 plans for DIY coffee grinders you can make at home.
1. Homemade Coffee Burr Grinder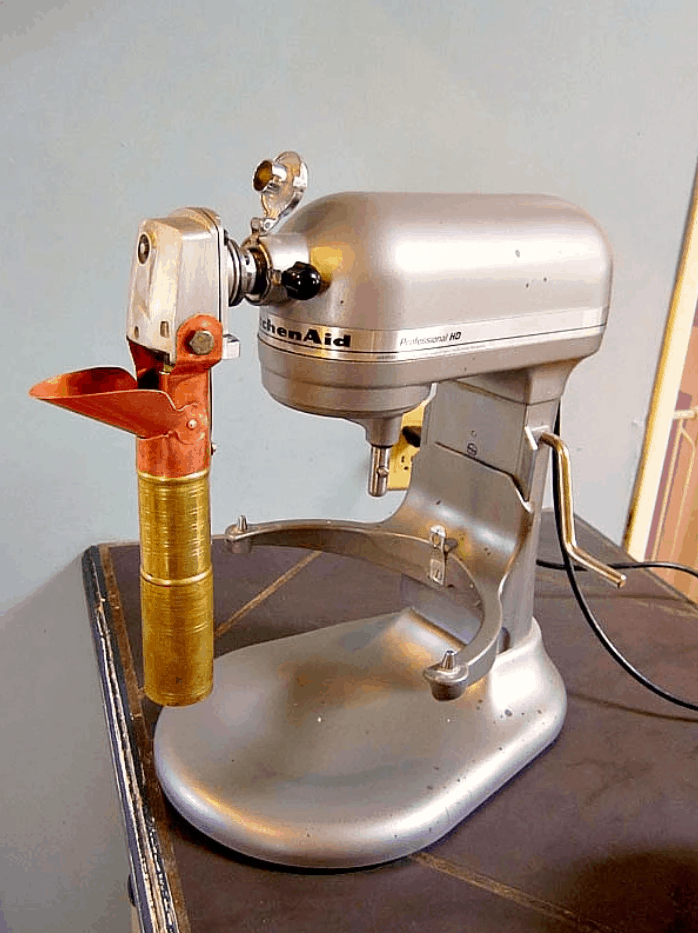 Burr grinders are the gold standard in the coffee world, and using one is the only way to guarantee the perfectly uniform grind required for the very best coffee. Unfortunately, they are also far more expensive than other types, which makes DIYing one a particularly attractive option. In this plan, you'll learn how to do it using a Kitchenaid mixer and a few other items. Want to see how? Then check it out!
2. How to Make a Coffee Grinder at Home
In this video, we watch as this super-skilled YouTuber builds a highly professional electric coffee grinder from scratch. Furthermore, this video is extremely well made, so it's a pleasure to watch – he's made a big effort to make it as enjoyable as possible. Our only complaint would be that there's no list of the materials you need, but anyone with a reasonable level of DIY competence should be able to copy it, making it a video that's well worth a watch.
3. How to Grind Coffee Beans Without a Grinder: 6 Simple Ways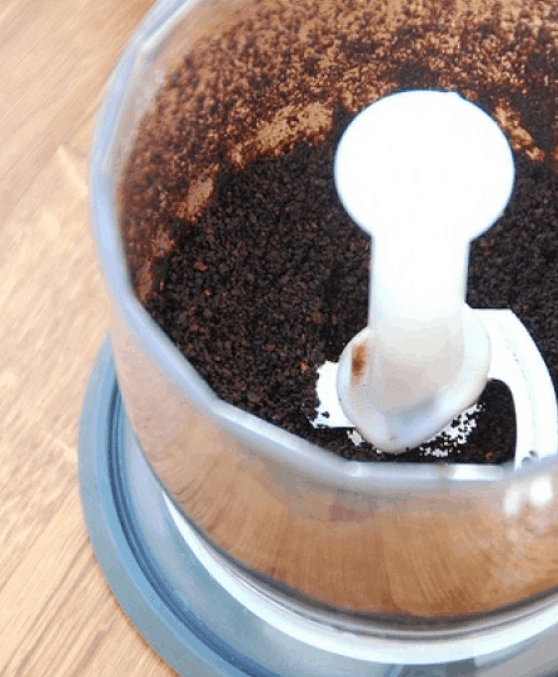 Even if you don't have a grinder at home, it's possible to grind beans without one. In fact, there are several DIY methods for grinding coffee beans without a grinder, and this blog teaches you about six of them. As the writer explains, you're not going to be able to make high-quality coffee with beans ground like this – but at least it's better than no coffee at all, right?
4. DIY Coffee Grinder
If you're looking for a simple woodworking project to undertake, this coffee grinder build tutorial should be of interest. With just basic DIY skills, anyone will be able to copy this plan to build an old-style hand coffee grinder at home. The idea is simple, and the result is functional yet attractive, so if you like uncomplicated designs, this plan is for you.
5. I Made a Coffee Grinder from Trash
Not all DIY projects need to start from zero, and if you have some old scrap parts lying about, it makes sense to repurpose them and turn them into something even better than the original. That's what this video is all about because in it, this YouTuber takes a broken old hand-cranked coffee grinder and rebuilds it as a super cool automatic one. This is our favorite kind of DIY project, and if you want to do something similar, this tutorial will tell you how.
6. Turn a $10 Coffee Grinder into a $50 One
In some ways, this video has a similar concept to the one in #5 – except that the coffee grinder he starts with isn't broken. Instead, this YouTuber shows us how he pimped up a cheap $10 coffee grinder and turned it into something that would easily compete with something that cost $50 or more. It's a simple and inexpensive trick that allows you to produce much more consistently ground coffee, making it a video that's worth watching.
7. How to Grind Beans Without a Grinder
The introduction to this blog entry is amusing because it describes a situation that many coffee drinkers will have experienced. You might not be a coffee connoisseur, but you enjoy your daily brew as much as anyone, so when you open the bag and find you've bought beans instead of ground coffee, if you have no grinder, it's nothing short of a disaster! Except it's not as bad as you might think because there are ways of grinding coffee beans without a grinder – and this blog will teach you an effective DIY method for doing it.
8. How to Grind Coffee Without a Coffee Grinder or Any Tools
If you find yourself with coffee beans and no grinder, this video will teach you another method for grinding your coffee, this time without the need for any tools. This YouTuber claims his method is simple, fast and creates no mess – so that's got to be a technique that's worth learning, right?
9. 4 Ways to Grind Beans Without a Grinder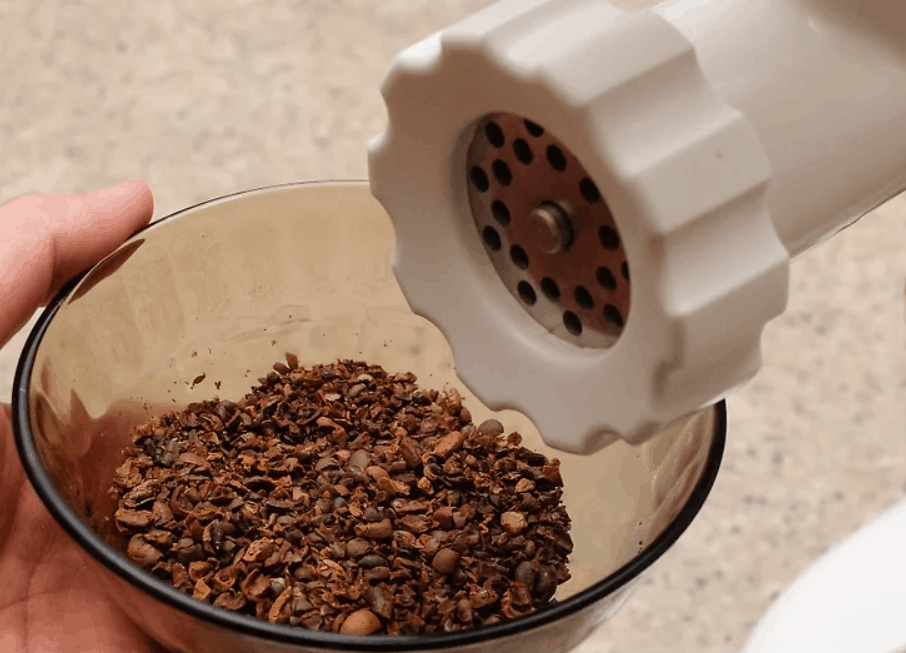 Making a DIY coffee grinder can be a fun and rewarding project, but you'll need to invest a certain amount of time and effort to complete it, so if you just need to grind coffee beans at short notice and you have no grinder to hand, what are your options? In this blog, you'll learn about four more methods of DIY grinding that don't require a grinder, which will at least allow you to get a brew on until you manage to locate a grinder for next time.
Check the Tutorial Details
10. Making an Antique-Style Coffee Grinder
In this video, this YouTuber demonstrates how he built an antique coffee grinder using a kit. In the box, he received the grinder itself plus detailed plans for making the wooden housing. This is a great idea for anyone who enjoys building things themselves, and we love the antique-style coffee grinder he produces. A excellent option for anyone who wants to make a coffee grinder themselves but who needs a bit of help doing it.
11. How to Grind Coffee Beans Without a Grinder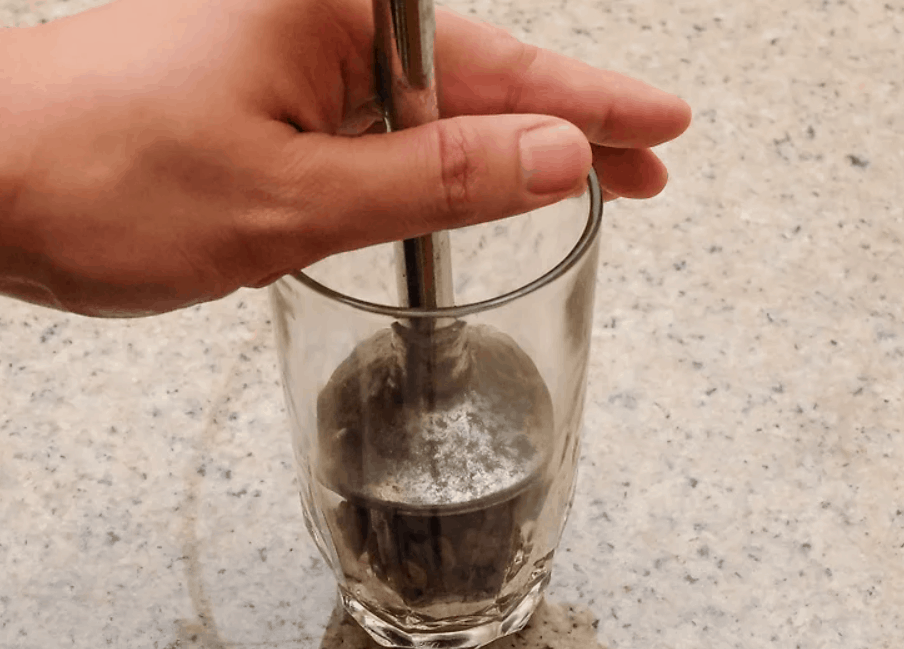 If you ever need to know how to do just about anything, WikiHow is always a great place to go. On the site, you can find well-written how-tos for a bewildering range of subjects, and unsurprisingly, there's also one telling you how to grind coffee beans with no grinder. This WikiHow teaches you three different techniques, so if you unexpectedly find yourself with beans and no grinder, help is at hand!
12. Using Dollar Tree Items to Create a Vintage Coffee Grinder
For anyone who loves the antique look, this is a great plan – because it teaches you how to DIY a vintage-style coffee grinder using nothing more than Dollar Tree supplies. There's only one downside – this coffee grinder doesn't actually work! However, old-fashioned coffee grinders make great decorative elements, even if you don't use them, and if you want something similar to adorn your shelf without spending lots of cash, this plan gives you all the info you need.
13. How to Grind Coffee Without a Grinder
Here's another informative blog that details five methods of grinding coffee without a grinder. Your options include using a pestle and mortar, a blender, a rolling pin, a hammer or a knife, so even without specialist equipment, you're still sure to be able to find some way of reducing your beans to grounds and making a brew.
14. Restoring a Rusty Old Coffee Grinder
Another option for anyone who doesn't want to DIY a coffee grinder from scratch is to restore an old one that just needs a little TLC to return it to its former glory. Coffee grinders can easily be picked up from flea markets or garage sales, and once you've found a likely candidate, this video tutorial will tell you everything you need to know to turn a piece of old junk into something useful and attractive.
15. How to Grind Coffee Beans Without a Grinder: An Introduction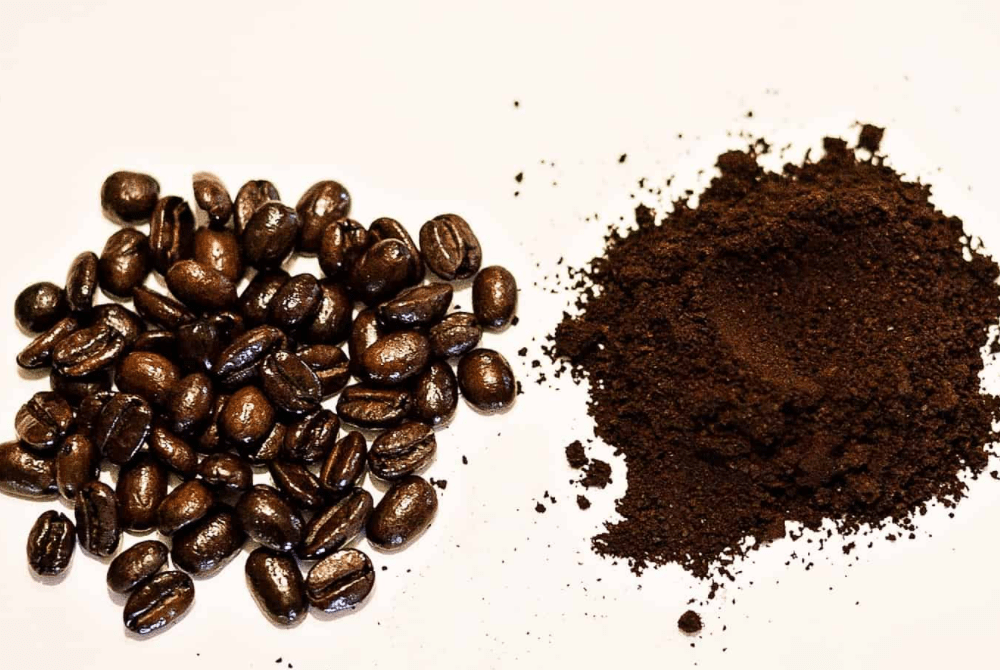 As we've already seen from some of the plans, there are simple ways to make basic coffee grinders and there are more complicated ways to make more advanced versions. However, the simplest DIY solution for coffee grinding is to do it without a grinder at all – and here's one more tutorial that teaches you the techniques you need to know to do it.
16. How to Grind Coffee Beans Without a Coffee Grinder Video Tutorial
This is an interesting video. We've already mentioned several plans for grinding coffee beans DIY without a grinder, but most of the methods are fairly crude, leaving you with unevenly ground coffee that will make a mediocre cup at best. However, this video is presented by a professional coffee consultant, so he's obviously not the kind of person who settles for an inferior quality brew. This means that if there's anyone who can reveal the secrets of grinder-free grinding, it's him. Check it out to see what he has to say!
17. Making a Coffee Grinder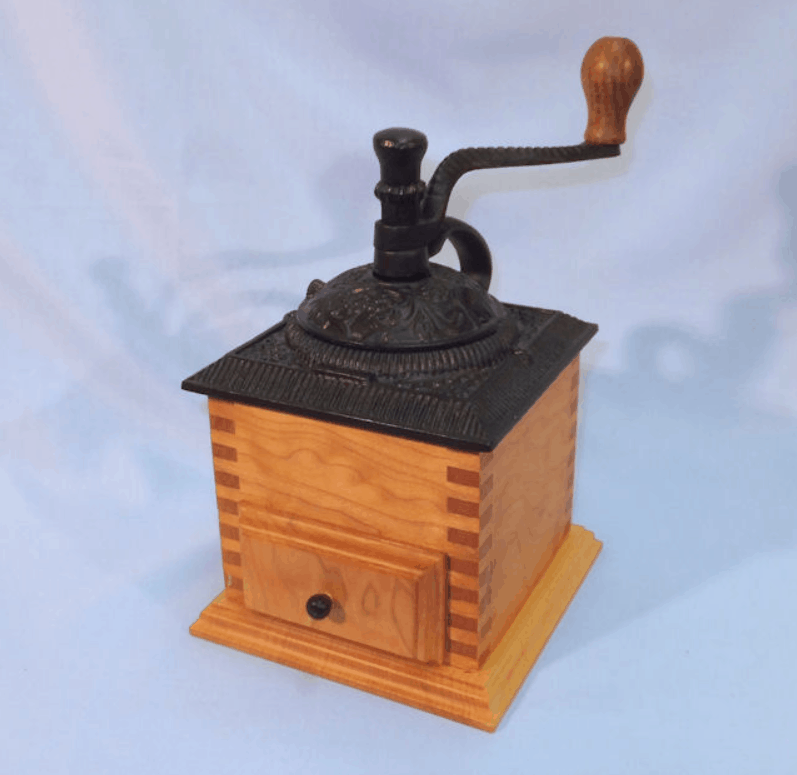 As this blogger explains, making a coffee grinder is a challenging little project that requires the use of a range of tools and techniques – and you will probably also have to buy the grinding part ready-made. However, if you're up to it, it can be fun to try, and if you want to have a go, this plan gives you the guidance you need to build one of your own.
Plenty of ideas to try
As you can see, there are lots of ideas for you to try, from rough-and-ready makeshift versions to high-quality homemade models.
We've enjoyed finding these plans for you, so we hope you've enjoyed reading and watching them too – and above all, we hope you've found the inspiration you needed to build a DIY coffee grinder of your own.