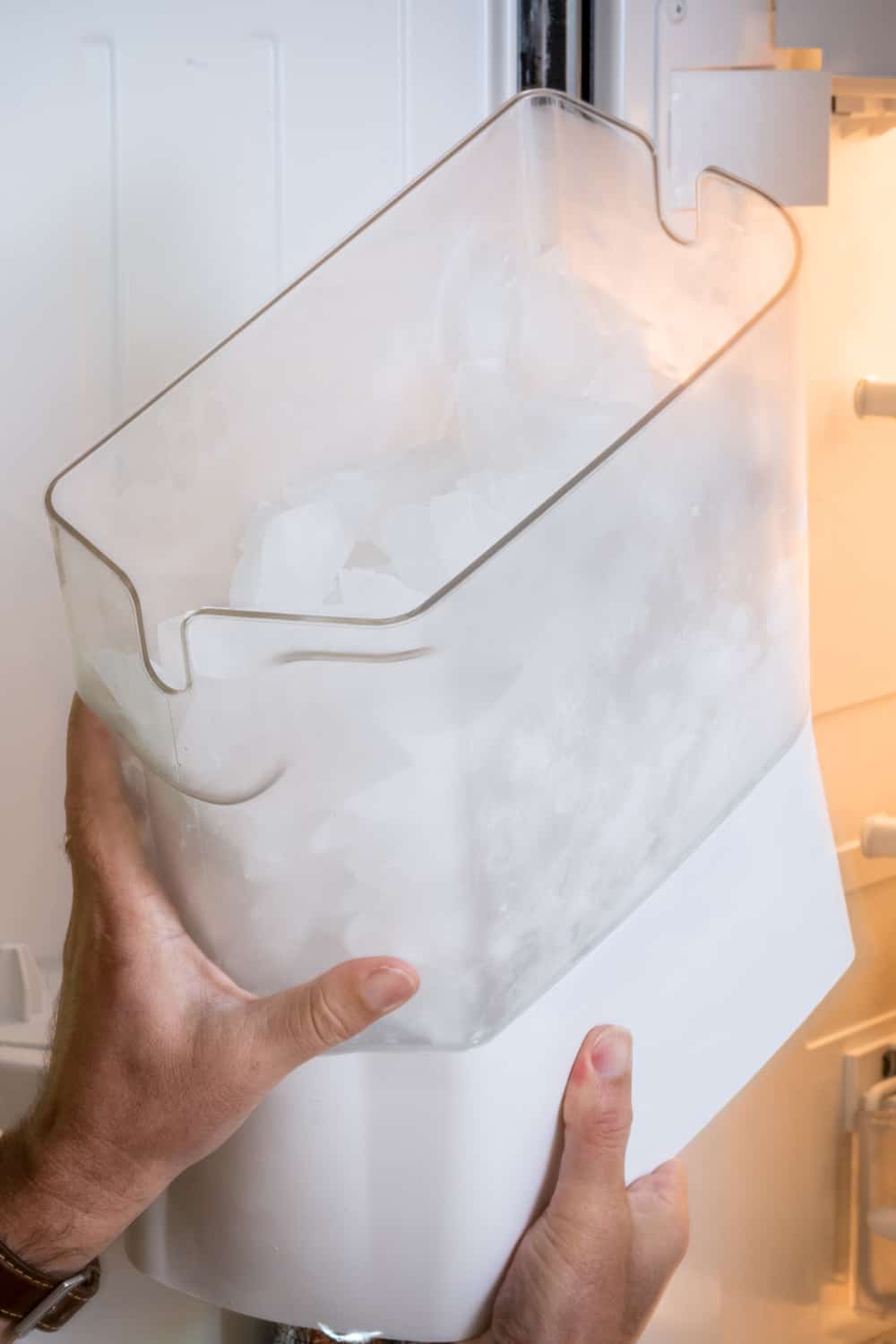 Most people make their ice in their freezer, and if they need larger quantities, they buy it ready-made from a store.
However, it's also possible to make it using different methods, and if you want to try, here are 15 plans for a DIY ice maker that will show you how.
1. How to Build a Redneck Ice Machine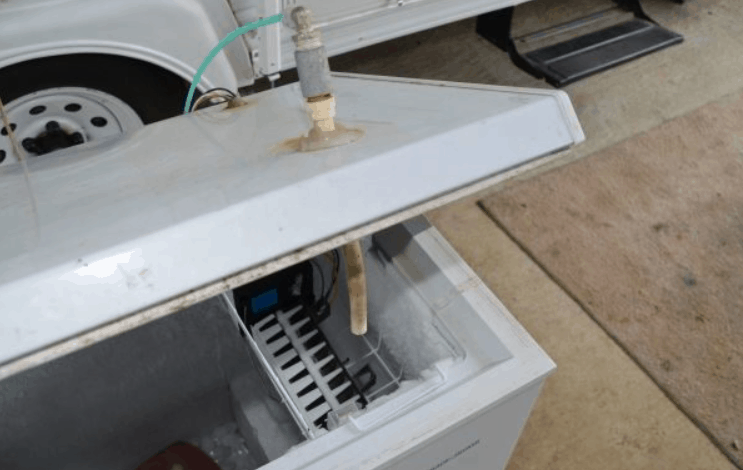 If you need large quantities of ice, you might find it a big hassle to make it in a regular freezer or built-in ice-making machine because it will take too long and you'll have to make lots of trips to get enough.
That's the problem one person was facing, so he decided to rig up a system where his old chest freezer produced ice and dumped it straight into bags ready for use.
He called it his "redneck ice machine", and it's an ingenious piece of DIY – and this blog post has all the details of how he made it.
2. How to Make a Mini Freezer/Ice Maker
In this video, we learn about how this YouTuber made a small ice maker that can produce an almost instant ice cube.
The design is based on a thermoelectric Peltier cooler, and if you have one of those, it's not especially hard to build.
Since it's so small and can only produce one ice cube at a time, it might not be the most practical solution for making ice at home, but if you're looking for a fun project to tackle, this could just the thing.
3. DIY Solar Off-Grid Ice Maker
If you live off-grid and far from civilization, you're going to need a way of making ice – and the design for a solar-powered ice maker that this YouTuber came up could be just the solution you're looking for.
According to the introduction below the video, this system can make up to 5lbs of ice every four hours.
He built it using only basic supplies he found in local stores, and in the video, he explains how he put it all together, making it easy to copy if you want to make something similar.
4. How to Make a Shaved Ice Machine using a 775 Reducer Motor and a PVC Pipe
We love DIY plans that repurpose old junk and turn them into something useful, and with this video, that's exactly what you get.
In it, this YouTuber shows how he used a salvaged 775 reducer motor and a PVC pipe to build a functioning shaved ice maker.
There are no explanations, but if you're going to attempt something like this, you'll probably understand what he's doing just from watching. It's fascinating to see him at work, and his dessert at the end looks perfect.
Ok, it doesn't actually make the ice, so you need to add that separately – but it's a fun project all the same, so check it out and see what you think!
5. How It's Made – Ice Makers
If you're thinking about building a DIY ice-making machine at home, you'll need to know a bit about the science behind how they work first, and if you're looking for something that will teach you, this video is just the thing.
It introduces the history of ice machines, telling us about when they were invented and how they have since developed.
It then goes into the specifics of how they work, and although it doesn't give you a plan to follow, it provides you with all the background knowledge that you can then use to create a design of your own.
6. 5 Easy Ways to Make Ice Cubes Without a Tray
If you have a freezer but no ice tray, there are still plenty of ways of making ice, and this blog teaches you five of them.
All five are smart hacks that anyone can try, meaning you don't have to rush out to the store to buy an ice tray if you don't have one.
We think our favorite idea is the fourth one, but we'll let you check it out yourself so we don't ruin the surprise!
7. Home Built Ice Machine
The DIY ice-making machine the YouTuber demonstrates in this video is incredible.
We can't quite figure out how it works, but it looks amazing. Unfortunately, there are no instructions for recreating his plan, so your guess is as good as ours.
But it's such an original and creative idea, so we thought we had to include it in our list.
And perhaps if you understand how it works better than us, you might be able to make something similar. Good luck!
8. How to Make Ice for Free with No Ice Machine
If you need to make large quantities of free ice, it can be incredibly simple, as long as you have a large bucket and a freezer big enough to place it in.
We're not quite sure if we needed a video demonstration of how this works – but if you want to watch the technique, this YouTuber provides it.
You probably won't want to put this ice in your drinks, but you can certainly put your drinks in the ice.
9. How Ice Makers Work
As hard as it might be to imagine now, in the old days, if you wanted ice in a hot country, you had to import it from parts of the world where it occurred naturally.
However, nowadays we are fortunate enough to live in a world where we can make ice on demand, and if you're wondering how it works, this blog post will tell you.
Again, like #5, it doesn't actually contain a plan for making a DIY version yourself, but it does give you all the essential information you need if you're thinking about trying.
10. DIY Hose Ice Maker
There are lots of creative methods you can use to make DIY ice cubes, and here's an interesting once.
Granted, it might not be the most practical – and it looks like it relies on the temperature outside dropping below freezing – but if you need a quantity of ice for a cooler or something similar, this is a technique that could be worth copying.
11. How to Get A New "Ice Maker" for Under $4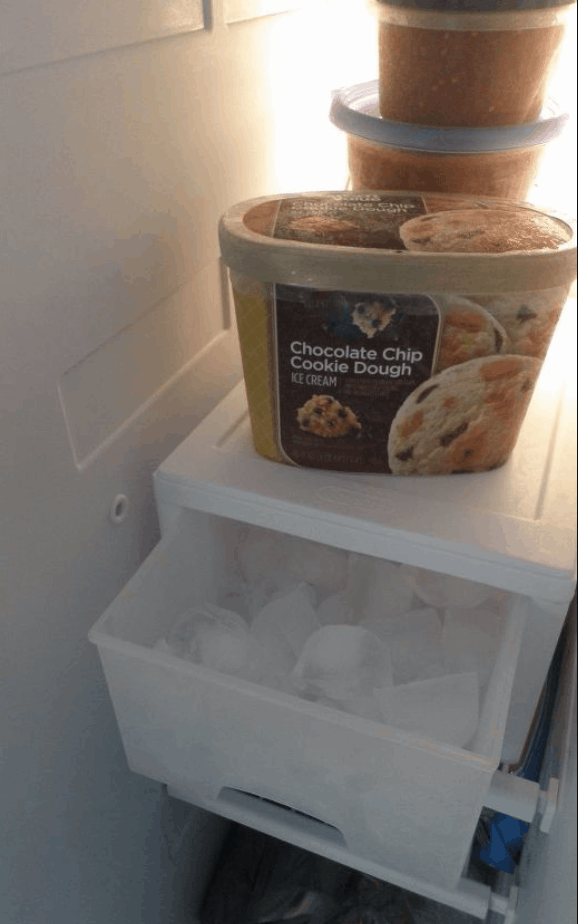 If you have a freezer with an ice maker that stops working, you might not want to spend lots of money replacing it or having it fixed.
In that case, here's an interesting hack that can help you make ice again – and it will only cost you $4.
It's a lo-tech solution and not as convenient or practical as having a proper functioning ice maker – but if you need lots of ice in a hurry, this could be a stop-gap solution worth considering.
12. How to Build a Commercial Ice Machine
Here's another great idea if you need large amounts of ice for things like fishing trips, which is the case with this YouTuber.
In his video, he shows us how he modified a regular fridge-freezer so that it would pump out ice in the quantities he required.
It's a smart hack and one that anyone will be able to copy, so give his video a watch and see if you'd like to try.
13. How to Save Money Making Ice
As this YouTuber explains, after spending almost $40 on ice he bought from a store for a camping trip, he started wondering if there might not be a cheaper way of obtaining ice that he could try at home.
His solution was ingenious, and in this video, he explains in great detail how he went about it.
In essence, his idea was to fill a bottle of water and leave it in the freezer for a few days.
And if you want to know more about his technique, check out the video for the details.
14. How to Make Rainbow Instant Ice
Here's a fun video about making colored instant ice.
This is more of a magic trick than a practical way of making ice, but if you're having a party or want to impress your friends, it could be something neat to learn – and if you want to know how to do it, give the video a watch!
15. How to Make Soft Ice
Here's a fun ice-making tutorial to check out. It doesn't show you how to make a DIY ice machine, but it does demonstrate the process for producing soft ice, which is a pretty cool thing to know how to make.
It's a simple plan to copy too, so if you want to make some, why not have a go and see if it works?
Plenty of great ideas to inspire you
As you can see, there are plenty of great ideas to inspire you, whether it's for making a DIY ice machine, coming up with other ways to produce ice or making other ice-related creations.
We've enjoyed finding these plans for you, so we hope you've enjoyed reading and watching them too – and above all, we hope we've helped you find the plan you needed for making a DIY ice maker of your own.