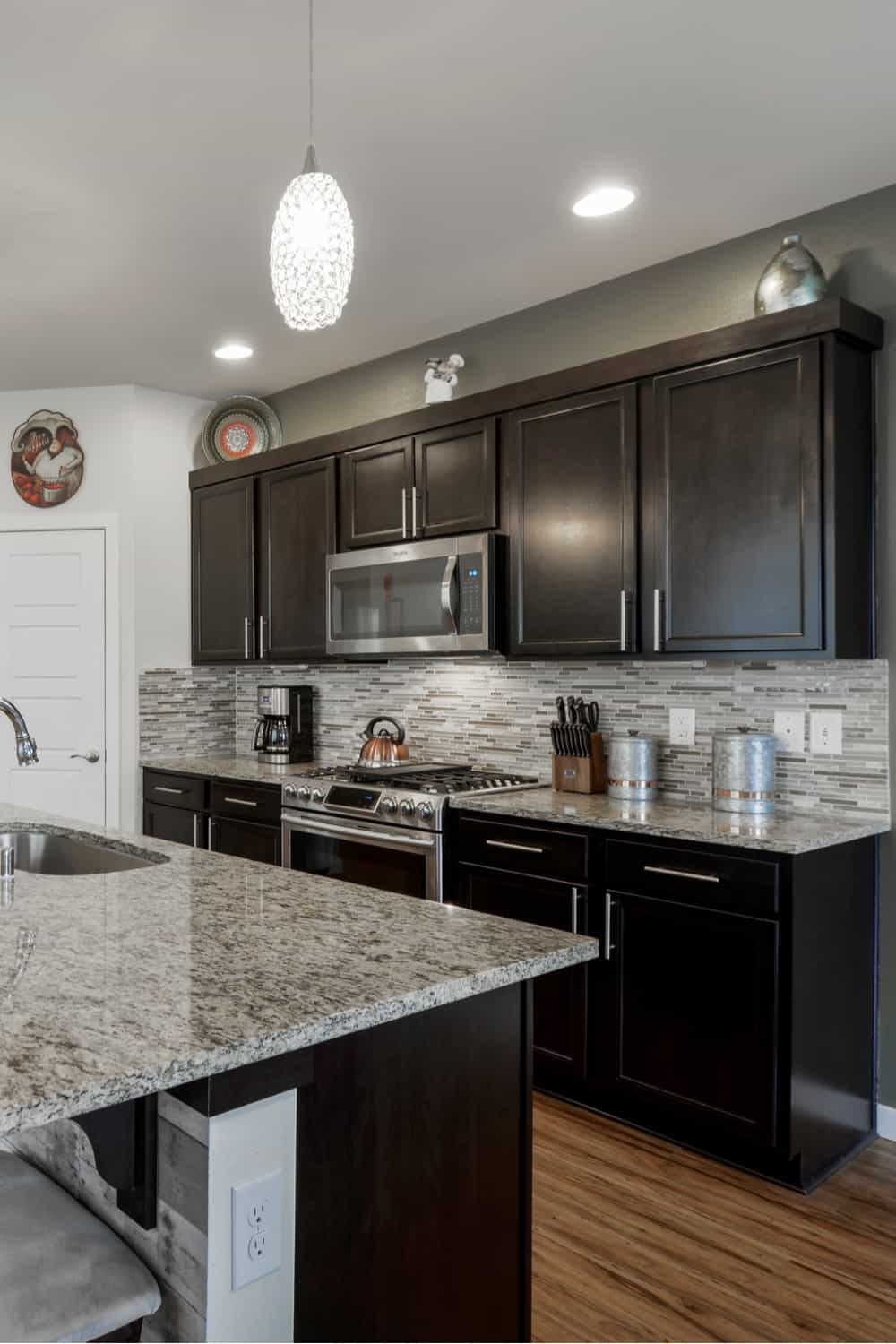 Kitchen cabinet doors can seem like a daunting DIY job if you don't have advanced skills, but in reality, they can be a lot easier than you think. With the right plan and a willingness to give it a go, you can achieve fantastic results – and here are 17 plans for DIY kitchen cabinet doors that show you how to do it.
1. How to Make DIY Cabinet Doors
As this blogger writes, the doors of your cabinets are the stars of the show. They are what everyone sees, and they are also the focus of your creative efforts if you make them yourself. DIYing cabinet doors can be a relatively simple job for anyone who has a few basic tools and the desire to try, and here, we learn how to make a stylish version with a slight twist. Although we are told this DIYer doesn't have much experience making cabinet doors, we think she did a great job – and if you agree, you can copy her plan to build something similar.
2. Easy DIY Cabinet Doors
In this video, this YouTuber shows us how he made what he calls "faux shaker" cabinet doors using only three big tools. This just goes to show that making something like this is a job that anyone can manage without the need for advanced woodworking machinery. And if you think you'd like to have a go yourself, check out his video to see how he did it.
3. 3 Ways to DIY Cabinet Doors
There are countless styles of cabinet doors, and just as many techniques for making them – and in this blog, you can learn three. The tutorial starts with an overview of cabinet doors, teaching you the basics and explaining the different parts. It then goes on to talk about how to make them without a router, with only basic routing and finally with full routing. This means that whatever your skill level or tools you have access to, there'll be a plan for you to copy, making this a blog that's well worth a look.
4. DIY Cabinet Doors – Super Simple
As this YouTuber explains, many people watch complicated videos of people making cabinet doors with advanced tools and techniques and are left feeling intimidated by what they see. However, in this video, he goes on to break everything down, making it easy enough for anyone to copy. Making cabinet doors doesn't need to be difficult if you know the right techniques to use, and this is a highly informative video that reveals all the secrets.
5. DIY Shaker Cabinet Doors – How to Make Your Own for Less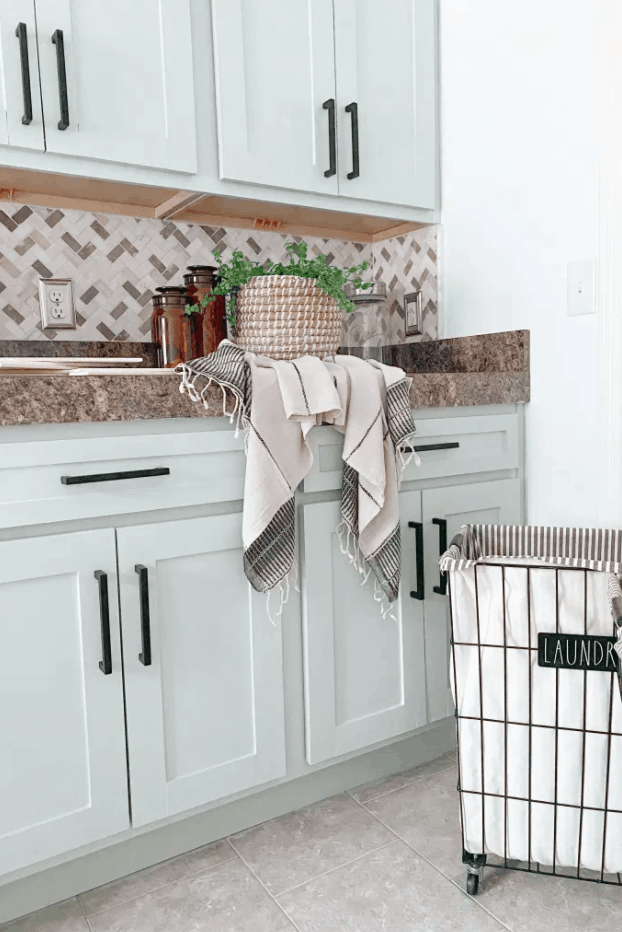 There are many reasons why people enjoy DIY. For some, it is about the challenge of building something with your own two hands while for others, it's the feeling of satisfaction after successfully completing the job. However, in many cases, a big motivation is saving some cash, and if that's something you can relate to, this is a plan for you. In it, this blogger teaches you how to make classic shaker-style cabinet doors for a whole lot less than you would need to spend if you bought them in a store. And if that's something you might be interested in trying, give her plan a read to see what you think.
6. How to Make Extremely Simple Kitchen Cabinet Doors
Here's an interesting time-lapse video to watch featuring a professional worker building a whole cabinet set, including the doors. He has access to the kind of tools that no DIYers will be able to use, but it's absorbing to watch as the cabinets take shape. If you're interested in finding out what kind of work goes into making cabinet doors, you should check this out – and then perhaps look for a more DIY-friendly version that you'll be able to copy!
7. DIY Kitchen Cabinets for Under $200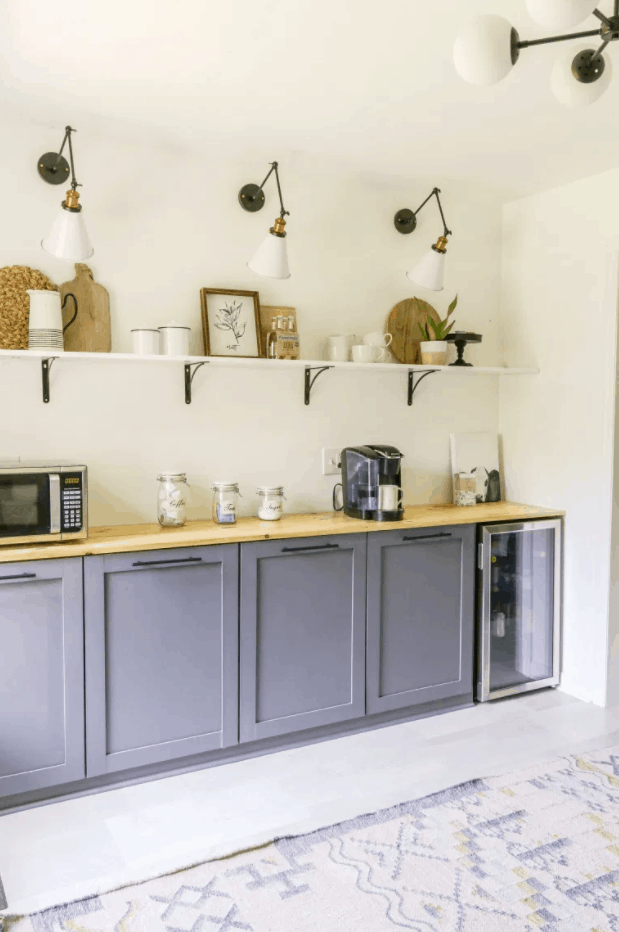 Cabinet doors are inarguably among the most important aspects of any kitchen, but that doesn't mean you need to spend a fortune o them. As we learn from this post, this blogger's husband built her beautiful cabinet doors for under $200 – and that's without any previous carpentry or cabinet-making experience! This makes the result all the more impressive, and if you want to find out how he did it, you'll find all the details in this plan.
8. How to Make DIY Kitchen Cabinets
In this video, you'll learn how to build complete kitchen cabinets, including the carcass, the drawers and the all-important door. We've seen several videos from this channel before, and they are all high-quality and well explained. DIY Pete is a talented workman and someone we can all learn a thing or two from, making this a recommended video for anyone interested in making a set of cabinet doors for their kitchen.
9. Kitchen Cabinet Makeover
Sometimes, if you want to save yourself some cash, the answer is not to go for a complete renovation job but simply consider giving your interior a facelift. That's just as true when it comes to cabinet doors – instead of replacing them completely, a lick of paint and a set of new handles can give them a fresh new look for a fraction of the cost. If that's an idea that appeals to you, this tutorial has all the info you need to do it. So give it a read if you're looking for a cheaper alternative to completely re-doing your kitchen.
10. DIY Cabinet Door Making
If you're looking for a simple, to-the-point tutorial for building shaker-style cabinet doors, look no further. In just five minutes, this DIYer explains how to make the various parts and gives you a clear demonstration of how it's done. Some people might imagine that DIYing cabinet doors is more of an advanced project, but it don't have to be if you keep it simple – as this video illustrates so perfectly.
11. DIY Kitchen Cabinets in an Hour
Here's a highly creative solution for replacing your kitchen cabinet doors, and it will only take an hour to do. How is this possible? The answer is, with an open mind and just a little lateral thinking! As this blogger writes, if your cabinet doors are old beyond saving, pull them off and use them for firewood. And then replace them with curtains. It will leave you with a beautiful rustic style, and your kitchen is sure to get noticed. Curious? Then check out the photos on this blog to see if you think it might work for you!
12. Easy Plywood Cabinet Doors
When remodeling your kitchen, consider using plywood for your new DIY cabinet doors. Plywood is incredibly inexpensive, it's easy to work with – and it can yield surprisingly impressive results. If that's an idea that interests you, this video teaches you everything you need to know to do it. It's just one part of a series, so check out the other videos too if you want more info on the whole project.
13. DIY Painted Kitchen Cabinets
Here's another video that could end up saving you a whole lot of money on your kitchen makeover since it teaches you how to freshen up your cabinets for less than $100. Sometimes, rather than installing new doors, a coat of paint is all that's needed to achieve the desired effect, but you need to do it right, and this video has all the details for making a professional job of it. Even if you've made up your mind to install new doors, it's worth watching this first – because when you see the results, you might end up changing your mind.
14. DIY Shaker Cabinet Doors
A classic way of building cabinet doors is to use mortise and tenon joints. This requires some more advanced woodworking techniques, which may put some people off trying. However, it's not an impossible skill to learn with the right tutorial, and in this well-written blog, you'll find the details of how to do it properly. There are also plenty of other hints and tips, so give it a read and see if you think you're up to the challenge.
15. How to Make Great Looking Kitchen Cabinet Doors
We love videos that explain DIY projects in simple terms so that even novices can understand. That's what we like about this video because he makes everything seem so uncomplicated. He then goes on to show you how he cut out the parts and put them together, and he makes it look so easy that even those with little previous experience will feel confident to try.
16. Simple DIY Cabinet Doors (Make Cabinet Doors with Basic Tools)
As this blogger writes, she ended feeling disheartened when she saw all the plans for cabinet doors that required the use of a range of expensive tools she didn't possess. But rather than give up, she decided to have a go using just what she had to hand. We think she did a fantastic job too, and if you want to learn how to make cabinet doors with only simple tools, this is the plan for you.
17. How to Paint Kitchen Cabinets – DIY Hack
Here's a great hack for giving your kitchen a bright new look for less – simply by giving them a new coat of paint. You might have doubts about this since you may feel you want something more than just a paintjob. But check out the results first before you dismiss it – because the difference is striking.
Nothing to be afraid of
As you can see, if you want to build DIY kitchen cabinet doors, there's nothing to be afraid of – as long as you know what you're doing.
We've enjoyed finding these plans for you, so we hope you've enjoyed watching and reading them too – and above all, we hope these ideas have inspired you to have a go at building a new set of kitchen cabinet doors yourself!