If you're are the kind of person who enjoys tinkering and making things yourself, building your own DIY refrigerator might sound like the kind of ambitious project you'd love.
For anyone who wants to try, we've had a look online to see what other people have been trying – and here are the top 17 plans we found for how to build a DIY refrigerator.
1. DIY Portable Mini Refrigerator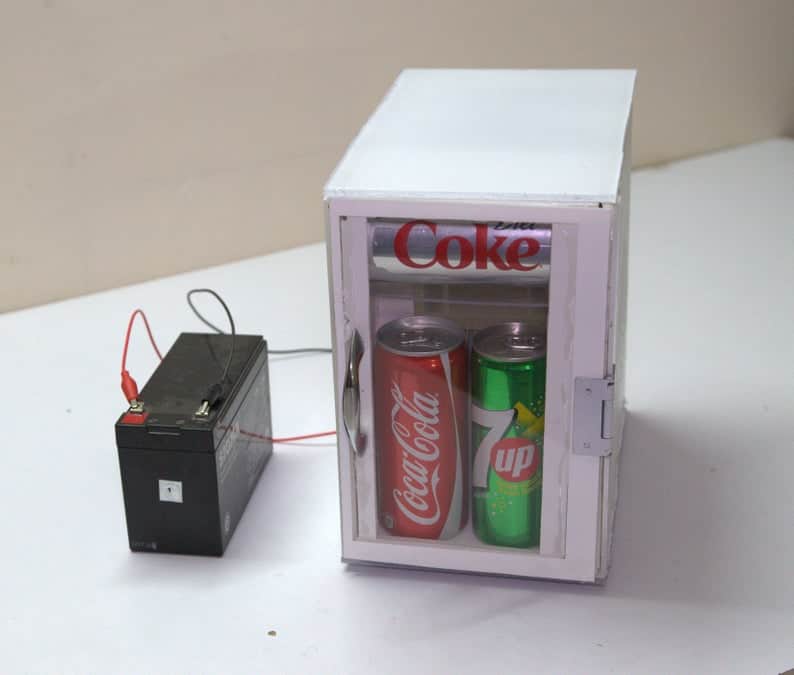 If you're like this blogger and enjoy drinking cold soda on the go, you might want to copy his design for a DIY mini refrigerator that's ideal for taking with you in your car. You'll find a list of all the materials you'll need, detailed diagrams and clear instructions to follow for putting it together, so if you want to build a DIY refrigerator of your own, this plan is a great place to start.
2. How Refrigeration Works
For anyone who's interested in building a DIY refrigerator but who is unsure about how they work, this informative YouTube video will be an invaluable source of info. While it might not explain in detail how to build one, it gives you a great overview of how refrigerators function, helping you understand the basic concepts before building one of your own. For this reason, we think it more than deserves a place in our list and is recommended watching for anyone interested in building one themselves.
3. How to Make a DIY Fridge
Nobody said that making a functioning DIY fridge is an easy task, but if you put your mind to it, with the right plan to follow, it's far from impossible. And for anyone who wants to try, this is a plan that will give you all the info you need to attempt the project. You'll need to buy a few pieces of specialist equipment, but the details are all included with the plan, so if you're interested, why not check it out?
4. DIY Fridge that Uses Almost No Energy
Fridges are essential appliances that most people would struggle without, but the problem is, even the most energy-efficient ones tend to burn through electricity since they need to be left switched on all the time. However, the DIY fridge this blog introduces has much higher energy efficiency, meaning it can save money and help protect the planet at the same time. And if that sounds too good to be true, give it a read to see how they did it.
5. DIY Walk-In Cooler Build
The YouTuber in this video doesn't just make a DIY refrigerator, he constructs a full-on walk-in cooler. This might be a bigger project than many people are willing to attempt, but if you are looking for something that will keep you busy for the best part of a week, this video plan should be of interest.
6. How to Build Your Own Refrigerator
Many people enjoy building DIY furniture and other stuff for their homes because it allows them to save money, but perhaps not so many would consider DIYing a refrigerator. However, with the prices of fridges constantly rising, more and more people might be willing to give it a go – and if you're one of them, this is a blog that might be worth a look. You'll find an easy to follow step-by-step guide that explains what to do (although we would have appreciated a few pics too), and if you're willing to put in the time and effort, copying this plan could be a great way to save yourself a lot of cash.
7. Make Your Own Danfoss Compressor Fridge/Freezer for Cheap
You might not want to make a complete fridge from scratch, but if you want to know how to convert a Danfoss fridge into one that can work off-grid, this plan will show you what to do. As the YouTuber explains, he researched this online but he couldn't find any info, so he just went ahead and tried it himself. This video is the result of his experimentation, and for anyone who wants to try something similar, it's essential viewing.
8. DIY Refrigerator that Uses 0.1 kWh a Day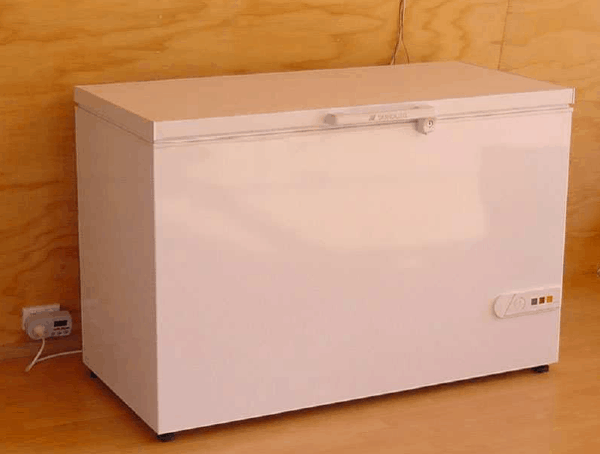 Here's a plan if you don't want to build a refrigerator from scratch but would be interested in modifying an old one to make it ten times more efficient. It's an interesting idea since if it's so easy to make refrigerators so efficient, why don't the manufacturers do it for us? That's a question we'll leave to you to answer, but perhaps this plan will help you decide.
9. Making a 12 Volt Fridge
If you're like this YouTuber who is often off the grid, you might need a fridge or cooler that runs off a battery, and for anyone who can relate to this situation, this video will show you a smart way to rig something up. It's a simple plan that uses Styrofoam sheet insulation along with a few other necessary items. It doesn't overcomplicate things, so if you need something similar, we're sure you'll appreciate his ideas.
10. Building Your Own Mini Fridge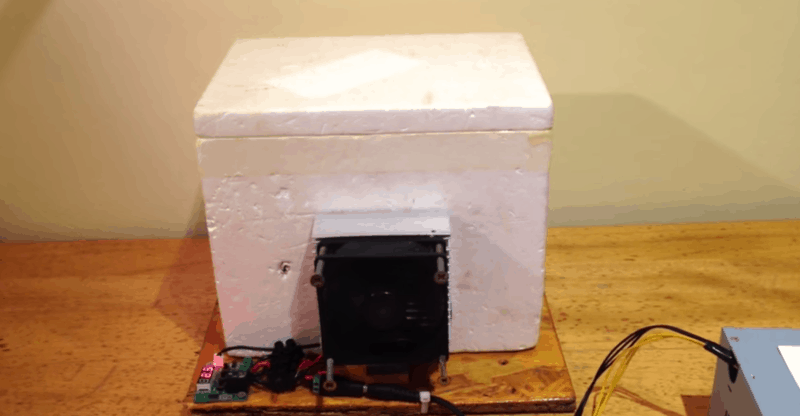 For anyone who enjoys building cool stuff – or indeed, anyone who needs a relatively inexpensive DIY fridge for practical reasons – here's a great plan for you to read. It shows you how to make a DIY fridge from a Peltier plate, Styrofoam and a few other bits and pieces – and it looks awesome too. All the info you need is included on the site, and it's not that difficult to recreate at home, so if you're interested in trying, why not have a go?
11. How to Paint a Fridge and Steal a $2000 look
This plan doesn't tell you how to build a fridge – but it does tell you how to give one a DIY makeover to make it look like a $2000 top-of-the-range model for a fraction of the cost. We love the way it looks at the end, and there's plenty of scope for adapting it to your taste, making this a plan that's well worth a look.
12. 6 Easy Upgrades to Turn Your Old Fridge into a Smart Refrigerator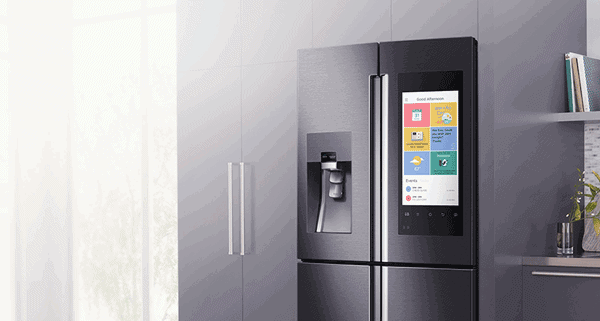 Nowadays, just about anything can be "smart", from TVs to doorbells, and refrigerators are no exception. The problem is, smart applications are far more expensive than "dumb" ones – that is unless you know how to DIY it. If you want to save yourself a pile of cash by turning your dumb fridge into a smart one, here are six DIY tricks that will show you how to do it, allowing you to control your fridge from your smartphone without spending thousands of dollars.
13. Build Your Own Refrigerator
This is another video we wanted to include on our list because it gives you a great overview of the science behind refrigeration. As with #2, it doesn't give you a detailed plan for building one – but knowing the facts behind how it works will help you understand what it will take if you want to try building one of your own.
14. DIY Refrigerator with the Sun and a Wet Towel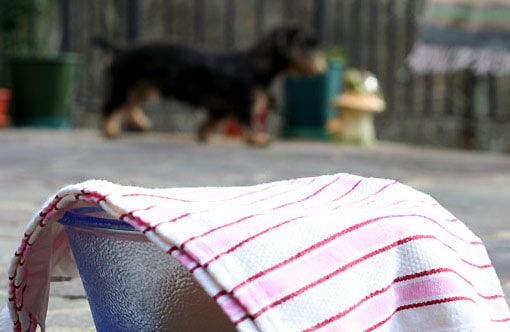 We loved this plan because it takes the science behind refrigeration and uses it to make a "refrigerator" that doesn't require electricity! It's an amazing technique, and it's hard to believe that it works – but there's no arguing with science, so why not test it out to see for yourself?
15. Mini DIY Peltier/TEC Fridge Prototype
In this video, this YouTuber shows us how to build a homemade fridge using a Peltier plate. One thing's for sure when it comes to DIY, and that's that experience is the best teacher. We should always learn from our mistakes, but it's also a good idea to learn from the mistakes of others so we don't need to make them ourselves – and if that's a sentiment you can agree with, check out this video before you start building.
16. Homemade Pot-in-Pot Refrigerator
This is another ingenious plan for a lo-tech refrigerator, this time made from a couple of flowerpots. It works on the same principle as the one in #14 and is capable of cooling the air inside to as low as 40°F, which is about the same temperature as a store-bought fridge. We love plans like this that do amazing things with science, and it's super easy to replicate at home too.
17. How to Make a Refrigerator at Home
If you're willing to spend the money on the components, it's perfectly possible to build a DIY fridge at home for a fraction of the cost of buying one from a store. If you're interested in trying, this video gives you all the information you need, telling you about what you'll need to buy and how to put it all together. It's a fascinating watch and simple to copy at home, making this another plan we enjoyed a lot.
Lots of intriguing plans to attempt
As you can see, there are lots of ways to build a DIY fridge, from simple lo-tech options to more advanced models that can match store-bought machines.
We hope you've enjoyed reading and watching these plans as much as we have finding them for you, and we hope we've helped you find the inspiration to try building one of them yourself.