Nothing can beat the smoky charcoal taste on the food cooked on tandoor ovens. Especially meat items, they come out heavenly!
Would you be surprised if we tell you that you can DIY a tandoor oven at home? Yes, gone are the days when you'd have to visit fancy Indian restaurants or order food online to get the delicious tandoor oven recipes.
Here on this post, we've gathered 17 DIY tandoor oven tutorials for you to choose from. Most of these DIYs are simple, convenient, and very cost-effective.
1. How to make a DIY Tandoor oven with Flower Pots
Do you have different-sized flower pots at your home? If yes, half of your work is already done. This DIY is so easy to complete that you'll be shocked to know how little steps go into making a tandoori oven.
SimpleNick – Nick Collins has many DIY oven tutorials on the channel. In case you're thinking of building a garden oven, you can find an easy tutorial on this channel.
2. DIY Tandoor Oven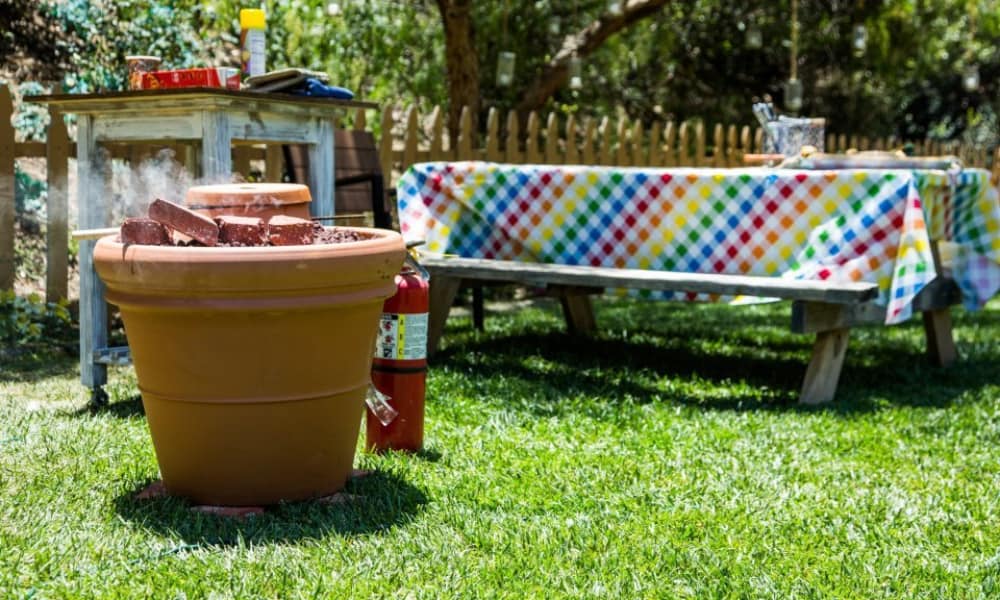 If you're sure of which sizes pot to use, you can find the dimensions of pots in this tutorial. This tutorial is relatively straightforward, and the materials required are listed clearly at the beginning.
Follow the directions to build a tandoor oven, and make sure to read the 'To use' section before you cook using the oven.
3. How to Make a Tandoori Oven | Outdoor | Great Home Ideas
Rather than assembling pots in a temporary manner, make a full-proof tandoor oven by following this tutorial. The YouTuber uses a drug to complete the setup and makes a small opening at the bottom to put the timber in.
This method might demand more effort and cost, but the end result is absolutely fantastic. Moreover, this DIY tandoor oven will also last you pretty long.
4. DIY Tandoor Oven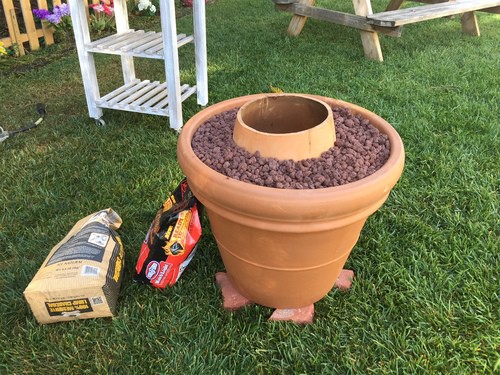 Here's another easy DIY tandoor oven tutorial. If you're someone who wants to get into business quickly, you can find the steps for building a tandoor oven at the end of the blog post.
The instructions are written at the bottom of each picture, and you'll have to slideshow the pictures for the complete procedure. If you want to see some more interesting food news, DIYs, and recipes, you can follow Renegade Kitchen blog.
5. Building & Cooking in a Tandoor Oven (Improved) | Making Naan and Tandoori Chicken
This guy got triggered by a YouTube video where two Youtubers visited an Indian restaurant, and thus, decided to DIY a tandoor oven.
He used three clay pots as primary supplies for the oven. In the video's description, he has mentioned that he completed the entire project under $100.
The best part about this tutorial is that he also makes some tempting naan and tandoori chicken. So, if you're feeling lazy to DIY a tandoor oven, this video might kickstart your energy.
6. Building a Tandoor From Scratch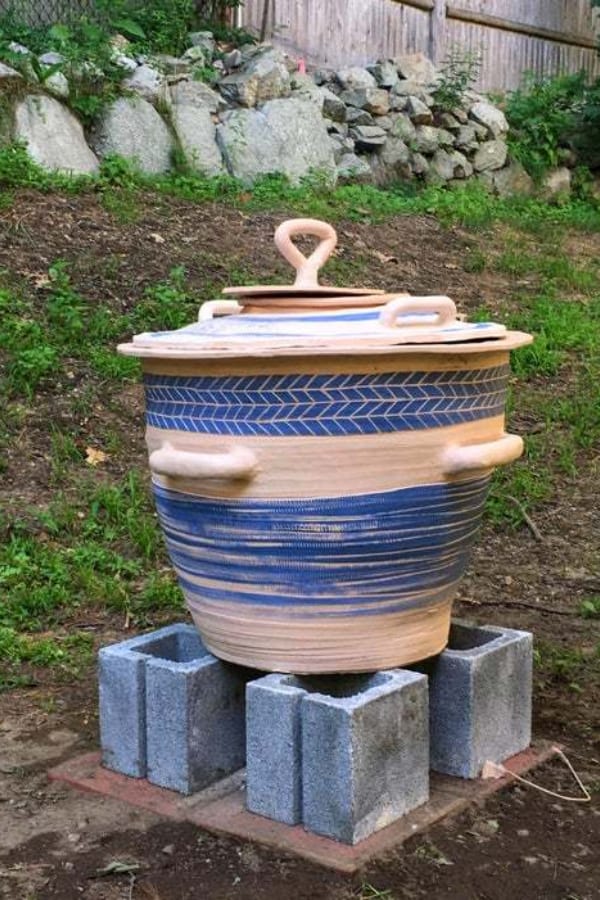 Sometimes, it's not about the result, but the process, right? If you're someone who loves having fun throughout the process rather than forcing yourself to finish the task, here's the perfect tutorial for you.
Make a tandoor oven from scratch by following this tutorial. Most importantly, you must have knowledge of pottery to get started on it. However, if you don't, there are plenty of short-cuts for building a tandoor oven on this list.
7. HOW TO MAKE A TANDOOR OVEN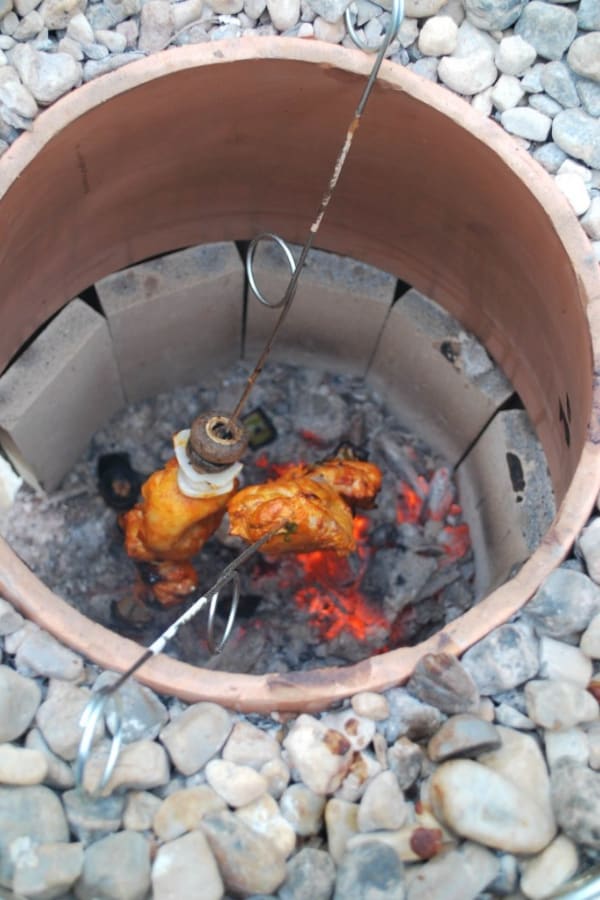 All the supplies necessary are mentioned on the blog post, whereas the instructions are written on the photos at the end of the post. Keep swiping to see some mouth-watering tandoori chicken.
If you're a fan of Indian recipes, Whitbit's Kitchen has many such delicious recipes. Moreover, you can also find brilliant multicultural fusion recipes in this post.
8. Making a DIY Tandoor oven – very cheap
This DIY tandoor oven tutorial video isn't even of 3 mins, yet very elaborate and leaves no room for confusion. If you don't believe us, check the comment section for yourself.
In this second updated video, the Youtuber talks about what changes he made to his tandoor oven and recommends some essential modifications for his viewers. So, if you've decided to follow this tutorial, make sure to watch both the video before starting your project.
9. All About Tandoor Ovens: What They Are and How They Work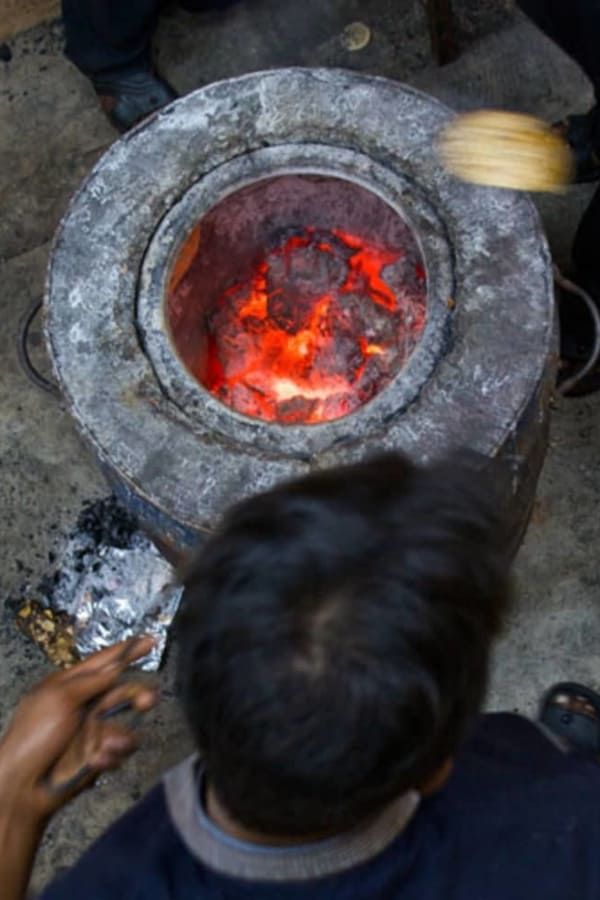 This blog post is not a DIY tandoor oven tutorial but a brief informative article on tandoor ovens. Before building a tandoor oven, one must know what they are and how it works, thus, allowing you to fix any unfortunate problems you might encounter during the project.
Kitchn has many informative posts and DIY tutorials, mostly related to food and kitchen items. Moreover, you must check out their fantastic range of recipes.
Check the Plan Details
10. How to Make a Tandoori Oven – Cooking With Sanj
All the items necessary to complete this DIY project are listed in the description box. Many viewers have even commented that this is the best DIY tandoor oven on YouTube. So, if you don't want to take unnecessary risks, you might as well follow this tutorial.
Cooking With Sanj has only 3-4 Indian food recipes on the channel. However, each one of them is incredibly delicious and a must-try.
11. Tan Boy – How to build a DIY Tandoor Oven at home
Follow this short yet explanatory DIY tandoor oven tutorial video and make one oven for yourself. If you think cleaning this tandoor oven might be an issue, the Youtuber has given the solution to one of the commenters in the comment section.
The channel LumumbaMonologues has an impressive range of aesthetic videos, travel vlogs, and a lot of music videos. If these sound like your things, make sure to subscribe to the channel.
12. How to Make a Tandoor Oven at Home DIY
Here comes another unique tandoor oven DIY tutorial. The Youtuber attached four wheels at the oven base, making it easily movable around the garden or home. This design is really impressive, and you must watch this tutorial at least once before DIYing your tandoor oven.
Northern Delights features some brilliant decorative DIYs, unique recipes, and, most importantly, eye-catching aesthetic vlogs.
13. Backyard Tandoor: The Authentic, Easy Way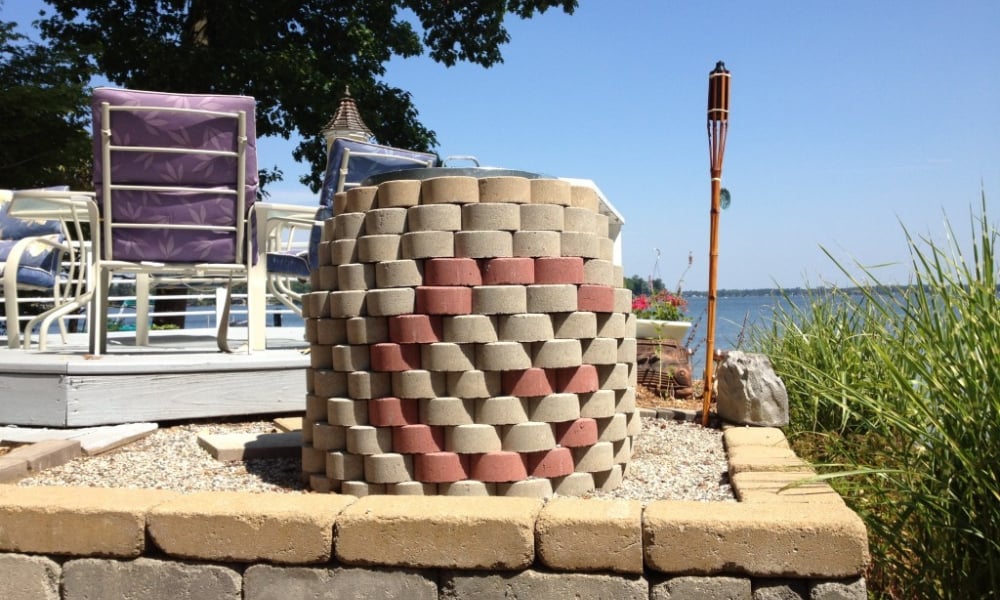 This blogger's family built an authentic tandoor for less than $200. You can expect to complete this project in a week if you worked on it for 2-3 hrs/day. This blog post is very descriptive.
Initially, you can see the diverse goals the blogger set before building the oven, and then, all the instructions are written in an explanatory manner with the help of photos.
14. How To Make Traditional Tandoor | Home Made Mud Tandoor | Primitive Technology Clay Tandoor
This video exactly depicts how tandoors were made in primitive days. You won't probably follow this DIY tutorial, but we recommend seeing this video at least once to get an idea of what you are building and what needs to be done.
On Primitive Life Reborn, you can see many such primitive videos. These videos are entertaining and satisfying to watch.
15. Home made tandoor | How to build a tandoor oven at home for under £50
The kid Youtuber on this video mentions all the items and tools required at the beginning of the video and explains every step he followed to make the tandoor oven using the photos he took while doing the project.
All the comments are extremely positive and encouraging. If you want to see more DIYs and recipes from The Curry Kid, make sure to subscribe to their channel on YouTube.
16. How to Make a Tandoor (Clay) Oven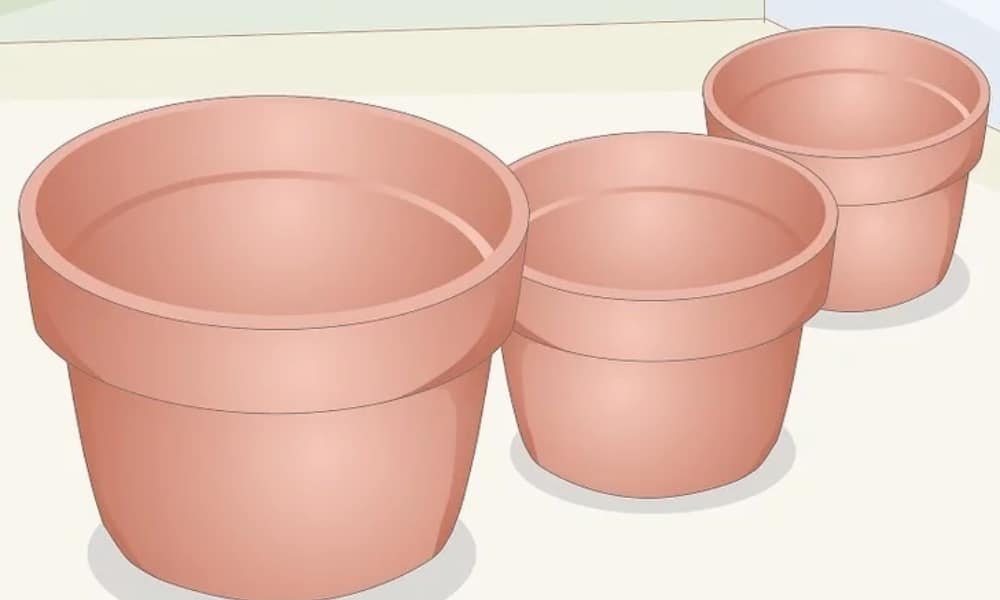 Follow this step-by-step guide by Wikihow to build a fully functional tandoor oven. The illustrative figures will help you understand what exactly needs to be done on each step.
Wikihow has around 90,000 academically researched articles and almost 500 expert, co-authors. So, the next time you've queries on any DIYs or a 'how-to' question, you know where to go.
17. Garbage Can and Flower Pot Tandoor Oven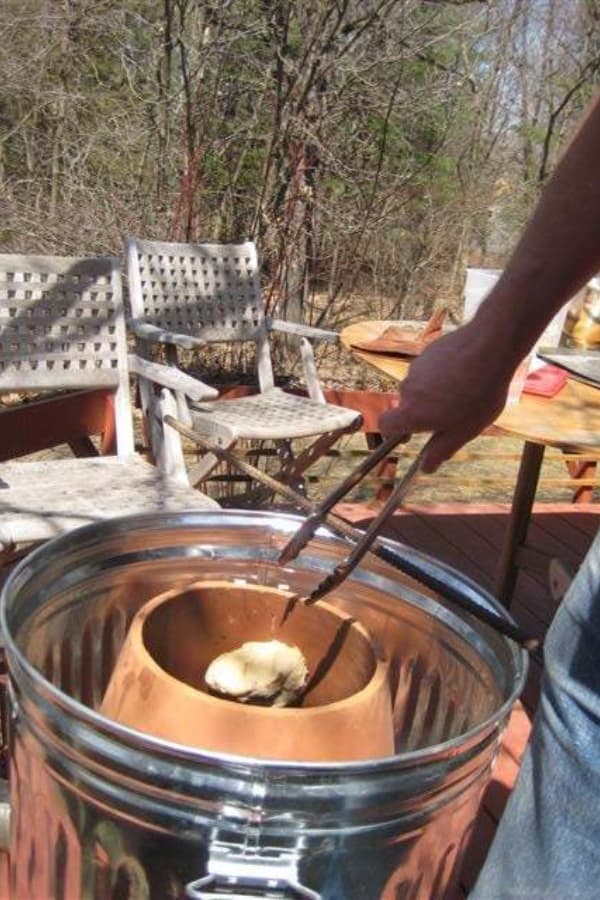 Who would've thought that a garbage can and flower pots could make a fantastic tandoor oven?
An important note – make sure to read the part where the blogger has warned not to use galvanized can for this project. He has mentioned that if anything goes wrong, the can might release toxic zinc oxide fumes.
However, it mustn't stop you from eating your delicious chicken tikka. Use a non-galvanized can instead and start with the DIY!
Summary
Aren't all these DIY tandoor oven tutorials creative and informative at the same time? So, what are you waiting for? Don't just sit and dream about the delicious naan and chicken tandoori when you can make those recipes completely by yourself.
Choose a tutorial and start with the DIY already. What's more, you can even invite your friends/relatives over and have a get-together and a mini picnic in your garden. How fun is that?