Mexican food is popular in the US and around the world, but freshly made tortillas are harder to come by. There's something special about tortillas that have just been pressed out and cooked moments before you eat them, but if you want them at home, you'll have to make them yourself.
If you want to have a go, you'll need a press, which you can buy, but to save some money, you can make your own – and here are 17 great plans for anyone who wants to try.
1. How to Make a DIY Tortilla Press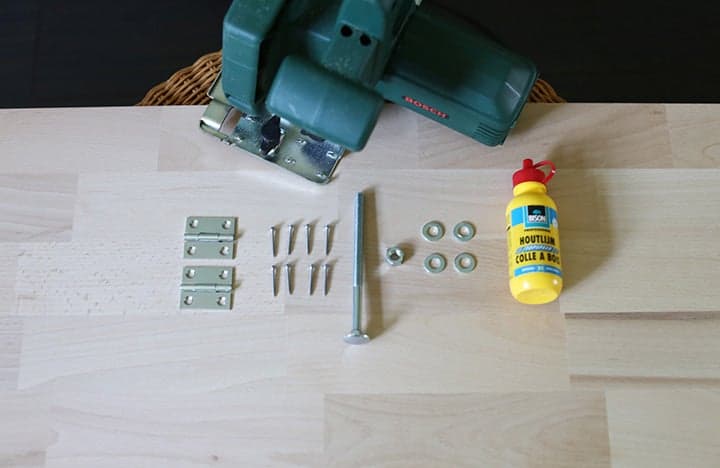 As this blog explains, it's easy enough to buy a tortilla press, but it's more fun to make one yourself. It's also not difficult to do, and it will help you save a bit of money, so if you're looking for a simple DIY project to get stuck into, this could be an ideal choice. This plan gives you a list of everything you'll need and gives you clear instructions for what you have to do. There's also a one-minute video demonstrating the process, so with this plan, you can hardly go wrong.
Check the tutorial detail
2. How to Make a Tortilla Press from Maker's Workshop
This is a fun video to watch because in it, we see how this father and daughter team built a homemade tortilla press. Like much of the rest of the world, she's having do study from home at the moment, and her father thought it was a good idea to incorporate a bit of DIY into her curriculum – and as you can see, she's likely to turn out to be a talented DIYer, just like her dad!
3. How to Make A Wooden Tortilla Press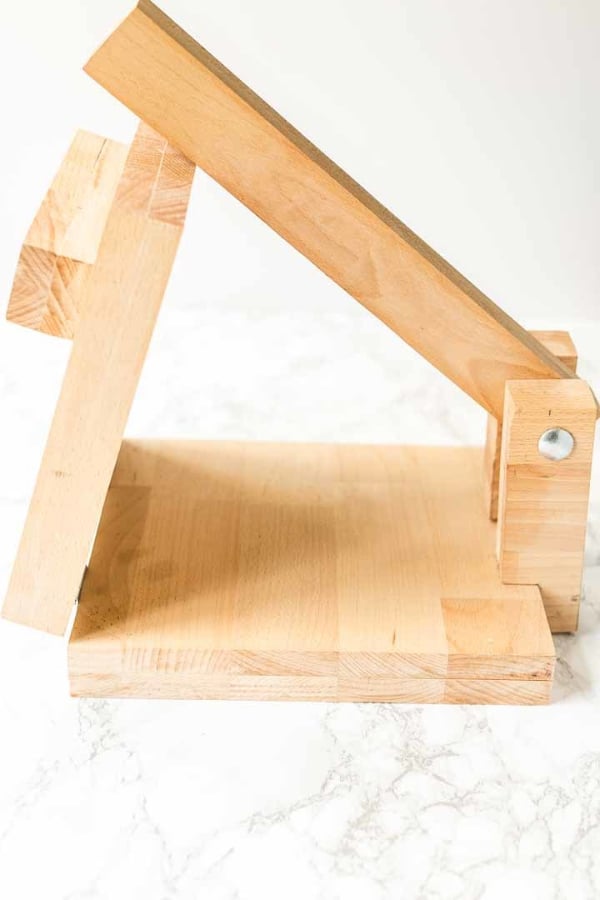 This blogger usually writes about food, but in this post, she demonstrates how to make a simple DIY tortilla press from a few inexpensive materials. As she explains, you only need a wooden panel, two hinges, glue, screws and  "a bit of handiness", and if you have all of those, reproducing this project at home should be a breeze.
4. How to Make a Tortilla Press from Scrap Wood
For us, the best DIY projects are the ones that recycle old scrap materials that you happen to have lying around at home or in your workshop, and this plan shows us how to use stuff you probably already own to build a functional tortilla press. That means it will cost you almost nothing to construct, and it will make producing your tortillas that bit more enjoyable – and we're willing to bet they'll be just a little more delicious too!
5. A Homemade Tortilla Press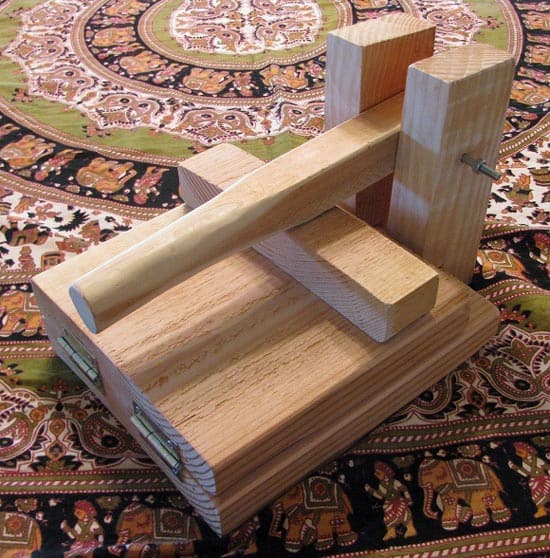 If you want to make tortillas at home, you have a couple of options. You could do it by hand, but that's a skill that takes years to master, so it's probably not practical. Alternatively, you could buy a press, but that's expensive, and also no fun. Or you can make a press yourself – which, for many people, is the obvious solution to go for. Making a tortilla press is not hard, but you'll need a plan to follow – and with detailed drawings and clear instructions, this is one that will give you all the info you need.
6. Tortilla Press – Making It
If you don't enjoy reading plans with lots of details and specifications and just prefer being shown what to do, this video tutorial is made for you. In it, this talented DIYer demonstrates how he built a tortilla press from scratch using just basic materials and a few tools that most people will have access to. We enjoyed watching as the project took shape, and if you want to build one yourself, it shouldn't be too hard to copy.
7. How to Make a Tortilla Press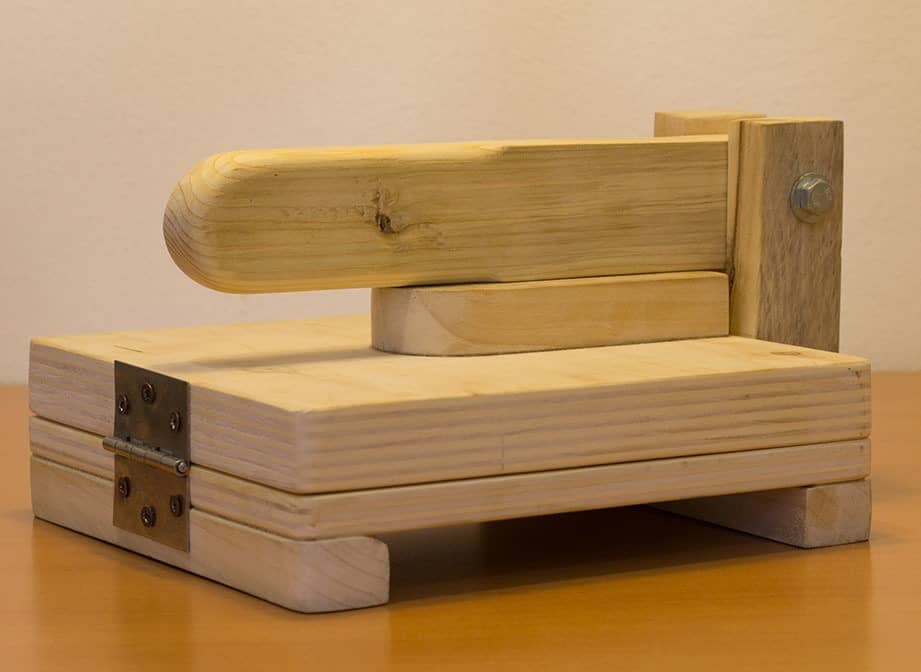 Tortilla presses are not complicated devices, making them fun projects for even DIY novices to attempt. Here's another plan that will show you how to make one just using scrap wood you probably already have at home, and for this plan, you won't even need any power tools. We love the way it looks too – and the idea of producing homemade tortillas on it is making us hungry!
8. How to Make a Wood Tortilla Press
This is a simple but exceptionally well-made video tutorial. It starts by demonstrating how easy a tortilla press is to use and then goes on to give your clear instructions for building one. As it explains, there are four main parts in a tortilla press, and this video shows you what you need to do to make each one. A short but informative video, this is a must-watch for anyone thinking of trying to make one for themselves.
9. How to Construct a DIY Tortilla Press
As this blog tells us at the beginning, real corn tortillas are only at their very best up to an hour after being made, so if you've never tasted a fresh one, you've never tasted authentic Mexican cuisine. The easiest way of making them is with a press, and this DIYer decided to try making one of his own rather than buying one. This plan documents his attempt – and gives you all the details you'll need to copy his design.
10. How to Build a Tortilla Press DIY
If you want to learn how to make a tortilla press of your own – and also want to learn how to use it – this short video has all the information you're looking for. In the first half, we watch as the DIYer takes us through the construction process, giving you hints and tips for replicating the design in your workshop. We then see the tortillas being made, pressed out and cooked on the griddle. We're sure that after watching this video, you'll be itching to try for yourself, so why not give it a watch?
11. DIY Tortilla Press: How to Make One?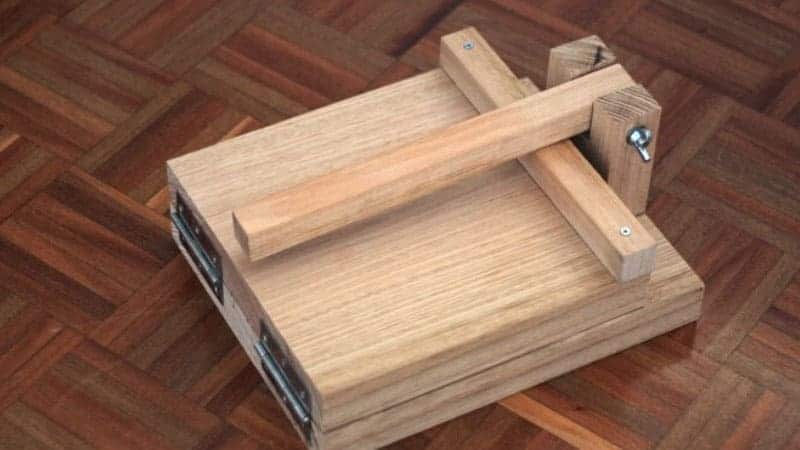 As this blogger writes, sometimes you buy something from a store and, disappointed by the quality, end up thinking you could have done a better job yourself. Well, if you've spent your cash on a sub-standard tortilla press and are having similar thoughts, here's a plan that will show you how to make a better one. And if you haven't bought one yet, don't – try making one of these instead!
12. How to Make a Scrap Wood DIY Tortilla Press
This DIYer first made this video as part of a DIY scrapbook challenge – but the original version was only three minutes long, so here he gives us a 12-minute extended version. In it, he shows how he made a tortilla press from old pieces of scrap wood. It looks like he had a lot of fun making it, and if you want to try, he includes all the info you'll need.
13. Making a Tortilla Press
Everyone loves Mexican food, right? And if you want to be able to prepare authentic homemade tortillas when you cook Mexican yourself, owning a tortilla press will make it a whole lot easier. You don't need to spend loads of money on one either since they're so easy to make, and this plan gives you all the detailed explanations and diagrams you'll need to build your own.
14. Making a Tortilla Press with Urban Self Sufficiency
As this YouTuber tells us, tortilla presses can also double up as roti makers, so if you enjoy Indian cuisine as well as Mexican, this design will be twice as useful. As with most of the designs we've seen, this is a simple tortilla press that most DIYers will enjoy making. So if you're looking for a fun project to tackle, this could be a great choice.
15. Making a Homemade DIY Tortilla Press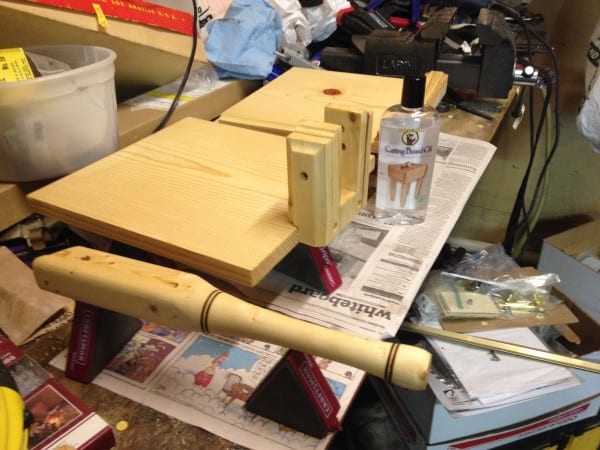 This plan, like many of the others we've seen for making tortilla presses, can be replicated very inexpensively with just scrap wood and other pieces you might already have access to. If you're like this blogger, you might need to buy items like the bolt and the hinge, but even if you don't already have these, they won't cost much. One of the strong points of this plan is the number of photos that show you what to do, so even if you don't have much DIY experience, this is a design you should be able to copy with ease.
16. How to Make a Tortilla Press with The Tortilla Channel
If you can't trust a tortilla press plan from a YouTube channel called "the Tortilla Channel", then we don't know where else to look! With a name like that, these guys should be real pros, right? Well, we've watched their video, and we think they are, so if you want to know how to make a press of your own, this is a great resource – and it even comes complete with Mexican music, too. Perfect!
17. Easy DIY Tortilla Press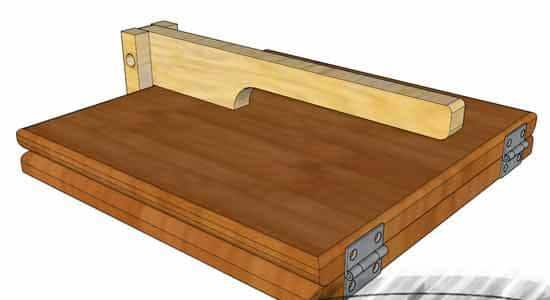 Here's another blog that sings the praises of fresh tortillas, and if you want to try making them you'll need a machine to do it with – so this is a great plan to follow if you want to make your own. We love the level of detail as well as the high-quality diagrams for you to copy, all of which make this another great plan for building a homemade tortilla press.
Plenty of plans for Tortilla Presses You Can Try
As you can see, there are plenty of plans for constructing a DIY tortilla press for you to try, most of which easy to complete and will cost you very little.
We hope you've enjoyed reading and watching these plans as much as we have finding them for you, and above all, we hope we've helped you find the plan that will enable you to build a press and start enjoying delicious homemade tortillas of your own!