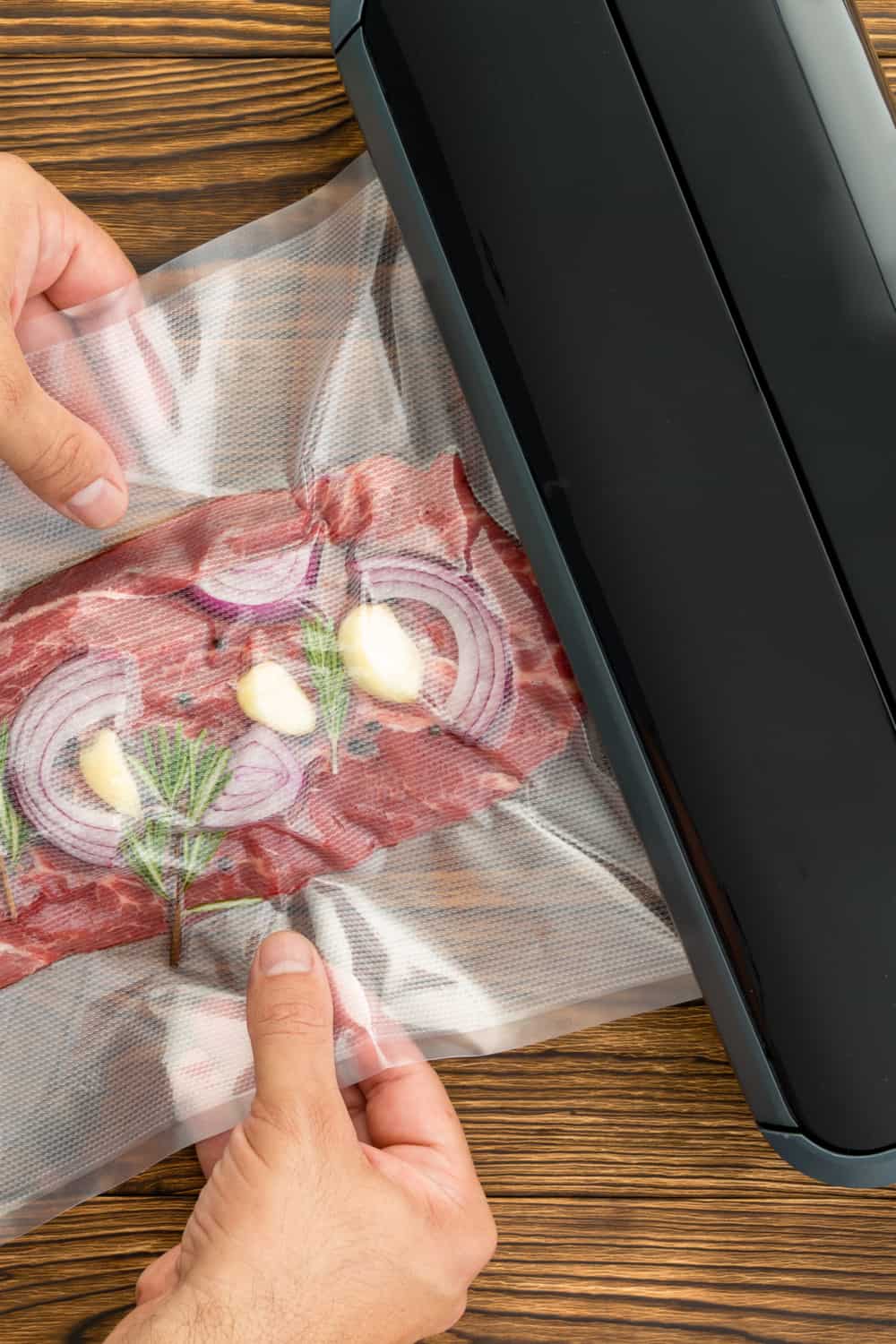 Vacuum seal a bag and you'll be able to keep the contents fresh and compact. It's a great way of preserving foods. And you can even use vacuum sealed bags to store out-of-season clothing to take up less space.
But you don't need to buy a vacuum sealer to be able to achieve this! Our DIY vacuum sealer plans show you how to get great results with home-made versions. So why not check them out, and see if this might be your next project?
1. How to Make a Vacuum Sealer – Life Hacks
This guide shows you how to make a vacuum sealer using simple components. Many of them you'll have at home. Others you can pick up at your local aquarium supply store or online. None of them are expensive. This sealer is designed to seal smaller Ziploc bags, perfect for keeping food fresh. The video shows you everything you need to do, and it's very easy to follow. You'll even see the vacuum sealer in action at the end.
2. Build a Chamber Vacuum Sealer
If you're up for a more challenging build, this is a brilliant design for a chamber vacuum sealer. A video at the top of the guide shows you it in action, so you can see what you're working towards. The build is then broken down into stages, with large images of all the parts. It's a report of how blogger Peter put together his vacuum chamber, rather than a tutorial. But if you're handy, there's enough detail here to give it a go yourself.
3. DIY Vacuum-Sealing – Cheap and Easy Packaging Your Own Meat
This clever video shows you how to vacuum seal meat and fish – and you won't need to assemble any equipment at all. The innovative method uses a Ziploc bag and water to push out the air around the food. It's very easy to do, and the video also has guidance on preparing the food for best results. The whole thing is less than five minutes long, so you can get on with vacuum sealing your bags quickly.
4. $2 Vacuum Sealer Life Hack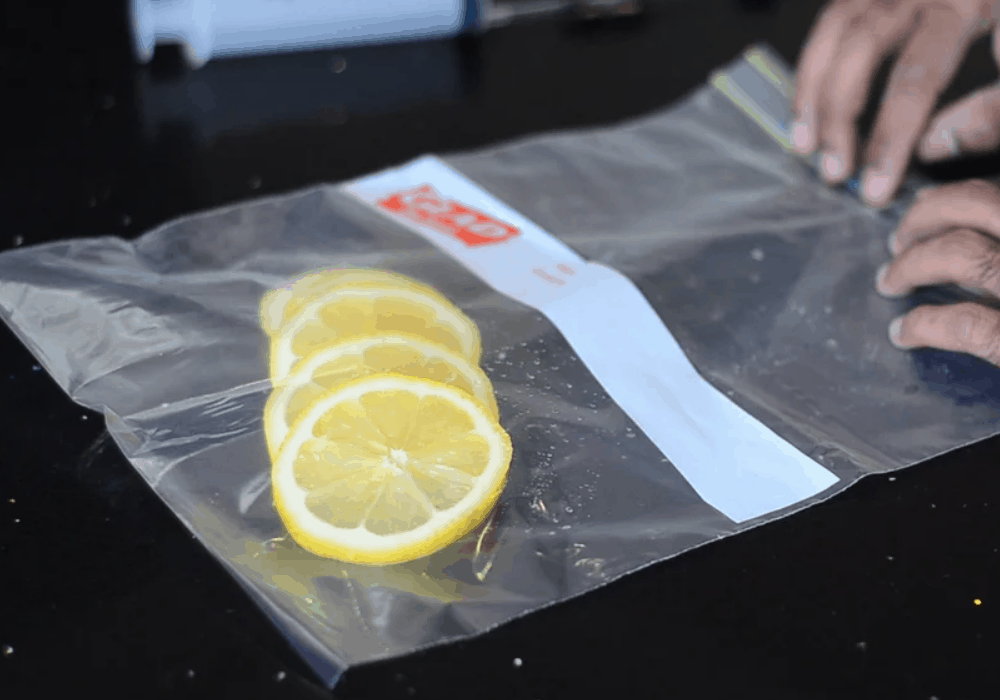 This clear and simple guide explains how to use aquarium components and a syringe to make a vacuum sealer. It will work best with smaller Ziploc Bags, as you'll be using the syringe like a pump. If you've got a lot of air to remove, it will take a long time! All the supplies you'll need are listed at the beginning, and the project is broken down into simple steps. Each one has a short, clear description and a big photo so you can see what's happening.
5. Vacuum Sealer in 3 Minutes – DIY
This DIY vacuum sealer uses a syringe and valves you can buy at any pet store or aquarium. The whole build is shown step by step, with the action fast forwarded so you don't get bored. The process is very simple – expect to complete it in less than three minutes. Watch to the end to see how effectively you can seal bags of different foods, including salad vegetables and raspberries.
6. DIY Straw Vacuum Cleaner
This is one of the quickest and simplest techniques we've found for vacuum sealing bags. All you'll need is a Ziploc bag, a straw, and a bit of puff! The guide is super-easy to follow, with clear descriptions of every step. And there are photos to see how it all works too. You really can't go wrong with this one, and it's as cheap as chips.
7. How to Make a Vacuum Packaging Machine at Home
This ingenious plan shows you how to make a vacuum sealer that doesn't require you to pump out the air yourself. Instead it has a motor to do the job automatically, making it much quicker and easier. And the resulting pack is so secure you won't even need to fasten the top. The downside with this one is that there's no materials list, so you'll need to guess what's being used. But if you're happy to experiment, this is a brilliant design.
8. How to Vacuum Seal Without a Sealer
This blog post from Melissa Burnell walks you through using water and a Ziploc bag to vacuum seal your foods. It describes exactly what to do, although there aren't as many photos as with some guides. If you prefer images to words, it won't be the best choice. It's worth checking out, though, for the useful tips at the end on storing dry goods effectively.
9. How to Seal Foods Air-Free Without a Vacuum Sealer
This video uses the water displacement approach to seal foods in a vacuum. That means you won't have to buy any materials or assemble any gadgets. All you'll need is a Ziploc bag to hold your food. The presenter demonstrates how to carry out this technique very clearly, explaining how it works along the way. It's a really quick and simple project.
10. How to Vacuum Seal a Mason Jar
This guide uses many of the same parts used for vacuum sealing Ziploc bags – a syringe and air tubing, for example. But in this case, the set-up is tweaked to create a vacuum sealer that will work on mason jars. All the supplies used in the project are listed upfront. The directions are clear and to-the-point. And the whole assembly process is illustrated with lots of big photos to help you follow what's being done. This is a clever design that doesn't cost much to make.
11. How to Make a Vacuum Sealer – Part 1
If you're happy to spend some time on a more sophisticated design, this could be the plan for you. It's in two parts and shows you how to create a battery-powered vacuum sealer. There's no text or narration with this one, and you'll need to watch to the end to work out everything you need. But while it's not the simplest plan to follow, you will see every stage of the build. There's a link to the second part of the build in the video information. Check that out, and you'll see that the finished product works very effectively!
12. DIY Vacuum packing (AKA The Poor Man's Space Bag)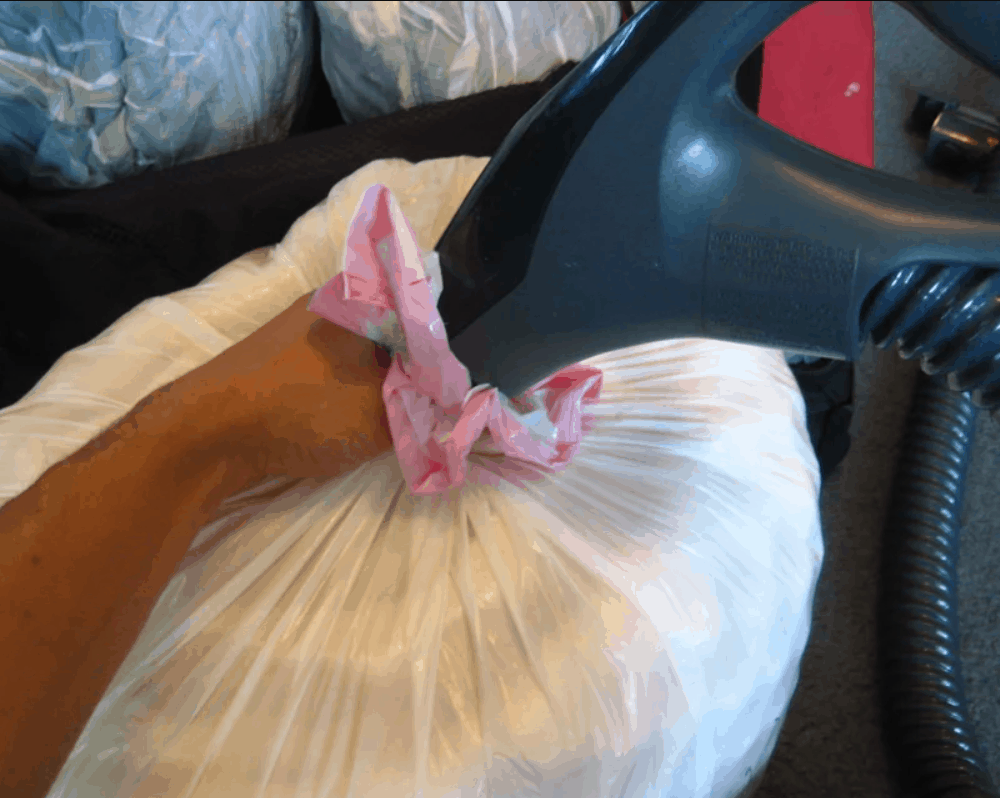 Vacuum sealing can work just as well with clothes as with food. Your fabrics will stay protected, and they'll take up much less space than if they were simply folded away. This guide shows you how to vacuum seal your clothes using just a kitchen sack and a vacuum cleaner. There's a clear description of what to do, plus lots of photographs. And you can see the finished vacuum sealed bag of clothes too!
13. Ziploc Bag for Vacuum Seal
We should start with a confession: this plan doesn't show you how to build a vacuum sealer. But it does show you how to use a sealer with Ziploc bags – much cheaper than specialist vacuum packs. Watch as the presenter explains how she came up with the idea, then demonstrates how to do it. It's really quick and very effective.
14. DIY Mason Jar Vacuum Sealer
If you think needing to vacuum seal mason jars means having to buy a vacuum sealer, think again. This plan shows you how to construct your own DIY version. You'll need a brake bleeder or pump and a handful of other inexpensive parts. Expect to spend about $30 in total. The plan includes helpful links to online suppliers too. The instructions are succinct and clearly described, and there are lots of photos to help.
15. Laser Copier Bag Sealer (Vacuum Sealing Demo)
This amazing video shows a vacuum sealer that's been made from an old laser copier. You don't see it put together, so this isn't a project for the faint-hearted! But if you enjoy a challenge, you can see the design up close. This could be great inspiration for those who enjoy tinkering to make things work. And if you've got an old laser copier knocking around, it's a great way of repurposing it.
16. Do It Yourself Vacuum Sealer for $2
If you like images to guide you in your project, this isn't the plan for you! But if you don't mind lots of detailed text, and you like a challenge, it has lots to recommend it. Follow the instructions carefully, and you'll end up with a sophisticated chamber vacuum sealer. And it will cost you next to nothing. All the equipment is described clearly too, and in many cases, there are suggestions on where to find it. But you will need to read through the whole method to assemble your shopping list.
17. DIY Vacuum Sealer for Canning Jars
This is a brilliant plan if you want to vacuum seal jars rather than bags. It's made out of a few inexpensive plumbing parts, and presenter Steve explains what you'll need at the start. He takes you through every aspect of the design, so it's easy to understand how it's put together. It's just as effective for mason jars as flip-top jars. And you'll see exactly how to use it at the end.
Ready to Make Your Own DIY Vacuum Sealer?
We hope one of these guides – or perhaps more than one! – has inspired you to give this fun project a go. The options here range from the simple to the complex. So whether you're looking to have fun tinkering, or just want a quick fix, there's an option for you.
Make your new vacuum sealer and you'll soon be enjoying the benefits of fresher food for longer. And make a big sealer, and you can even vacuum pack your clothes to make space in your closet!
We hope you enjoy your next DIY project!