We've all been there! What to do when we want to bake some instant delicious cupcakes, and we realize we're out of muffin cups?
What's even worse is that most of us might not even have a muffin pan, and even if we have, who would want to scrub and clean the pan afterward, right?
The pain is real. But we will provide you not one, but many solutions to this problem; below is the list of 18 DIY muffin liners ideas.
1. How to make Cup Cake mold at Home🍰 | Cupcake Liner | Homemade Cupcake
Use this DIY technique to make a cupcake mold/liner that you can use on a cupcake pan. The YouTube channel MF MOM also has a bunch of other creative DIY ideas, and the most popular ones have been listed on the description box.
The Youtuber uses regular paper in the video just as a demonstration, and when you plan to bake on this muffin cup, make sure to use butter paper or parchment paper instead.
2. How to Make Muffin Liners out of Parchment Paper (with Video!)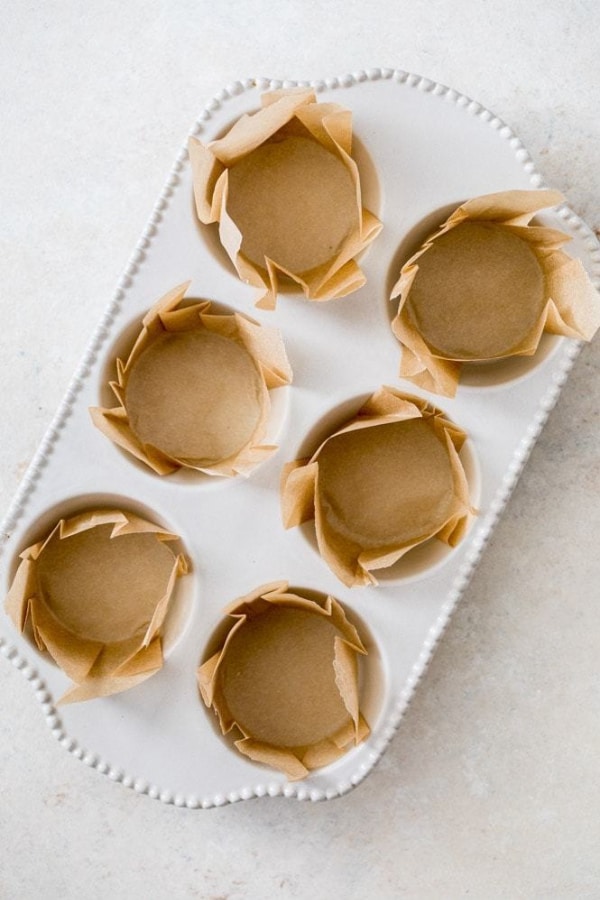 This method of making muffin liner requires no careful and tiresome creasing as in the first one. As long as you have a small can with the same diameter as your muffin pan and parchment paper, you're ready to bake!
Make sure to cut the paper as per your requirement and not according to the instructions as you might end up with smaller papers that won't hold the cupcake or unnecessarily bigger ones wasting the parchment paper.
3. Instant home made muffins/cup cakes moulds with aluminium foil paper || to be used in OTG only
You can use these aluminum muffin cups even if you don't have a muffin pan. But make sure you make it thick enough to hold the pressure exerted by the cupcake while rising.
All you need for this DIY is aluminum foil and steel glass. In the comment section, she has mentioned that it is safe to bake cupcakes in these cups at 180ºF for 15 to 20 mins, but only in an OTG oven.
4. How to Make Tulip Muffin Cups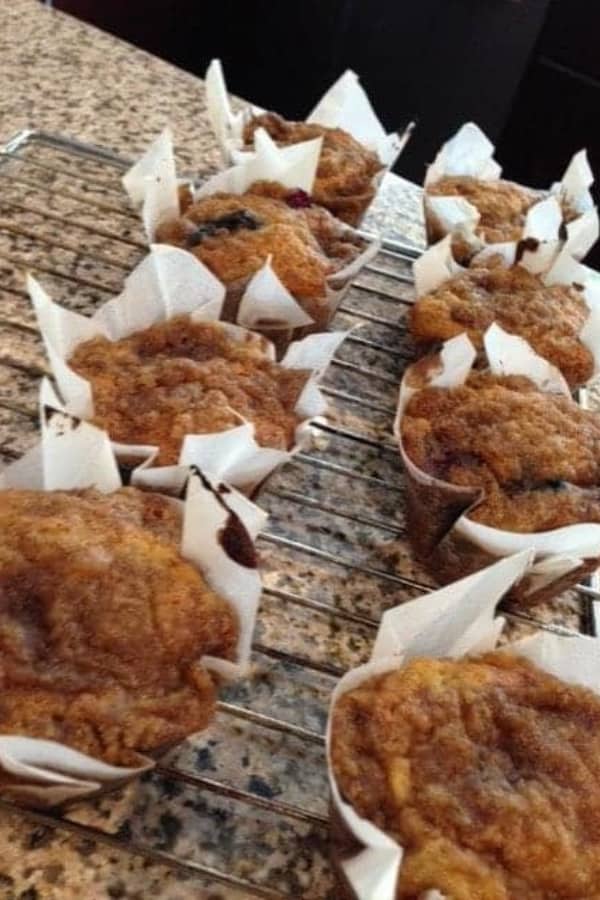 When you've got internet in your pocket and skills in your hand, why limit yourselves to basic muffin cups, right? Make unique fancy tulip muffin cups only using parchment paper and a small can.
Follow the three steps in the instruction section on this site and serve yourselves some delicious cupcakes on fancy tulip liners. What's more, tulip liners also make the removal of cupcakes from the pan super easy.
5. How to make your own tulip-shaped muffin liners by Cooking with Manuela
Not sure how exactly to fold your cut pieces of parchment paper into a muffin cup? Here's a video for you. Moreover, the tulip cups made in this video looks far better and bakery-style than the photos shown in the written post earlier.
Almost all the viewers have left positive comments on this YouTube video; you might be the next one to do so.
6. DIY Cupcake Liners – Quick and easy!
On this site, you'll find the easiest way of making cupcake liners. It does not even require an extra step of folding your cupcake liners. All you have to do is place a paper on top of your cupcake pan and squeeze it inside using a can that fits into the pan.
Moreover, if you're unsure of what type of paper you should use to make DIY muffin cups, the site has all the answers.
7. How to make Cup Cake Mold at home | Homemade cupcakemold with paper | Perfect cooking with me
The channel Perfect Cooking With Me has terrific food recipes and many unique bakery items DIYs. You can learn to make basic accordion-folded cupcake molds in this tutorial video.
Change the size of the paper used as per the size of the cups you need. You can use these cups on a cupcake pan or even layer 3-4 of them if you don't have a pan handy.
8. How to Make Cupcake Wrappers From Foil & Bake in Them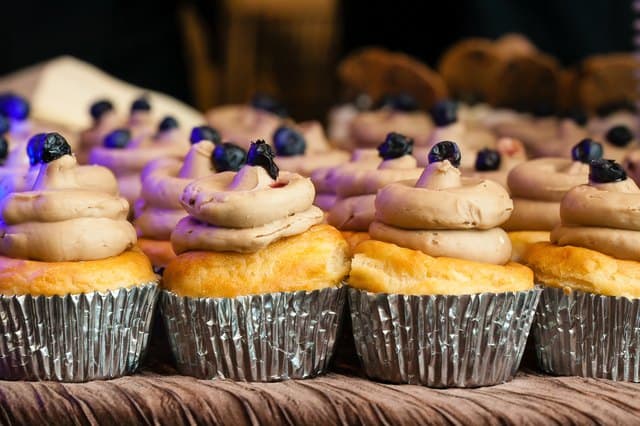 You definitely have to read this blog post if you're thinking of using aluminum foil cupcake cups next time you bake cupcakes. The DIY is straightforward, and you can give any designs you like to your cups.
You can totally use mason jar lids or even add a protective ring around your DIY cups to make the cups sturdier if you don't have a cupcake pan.
9. How to Make Parchment Paper Liners
The creases of cupcake liners made by following this tutorial might be quite uneven, but who cares as long as the cupcakes within taste heavenly, right?
On top of that, if you love baking, you must check out Sugar Spun Run. Who knows, you might end up loving her muffin recipes along with her DIY muffin liner tutorial.
10. Can You Bake Cupcakes In Paper Cups Without A Pan?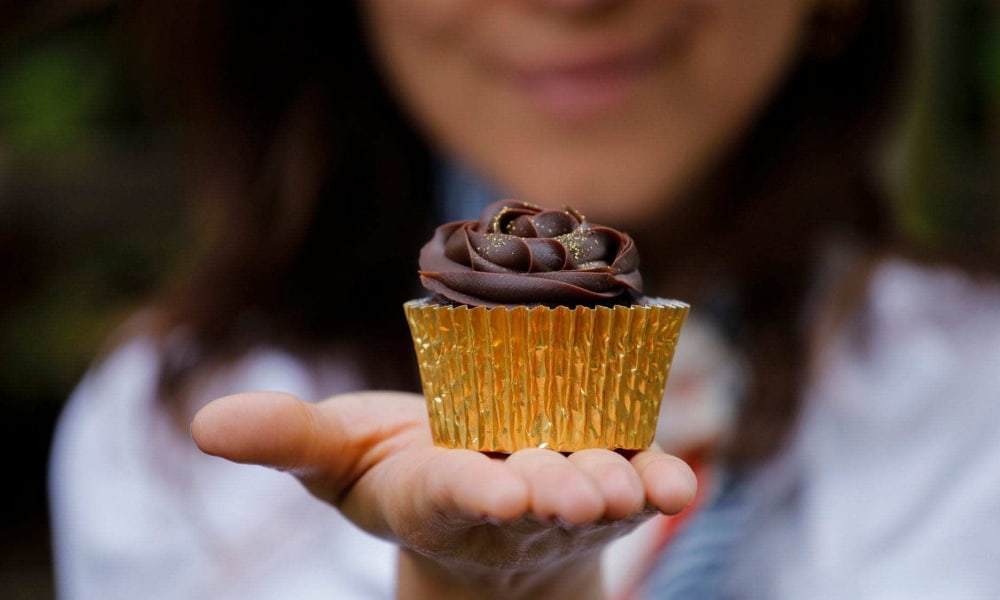 Consider this post a bonus for you. If this is the first time you've thought of baking some muffins, there's a high chance that you don't have a muffin pan.
Check this amazing blog post on three ways to bake cupcakes without a pan. You can simply watch the video attached to the post. Bella Cupcake Couture also has other helpful baking tips, hacks, and recipes that you might want to check out.
11. DIY Cupcake moulds only with PAPER CUPS and SCISSORS at home in lockdown
It seems like you can even make cupcake mold by cutting paper cups into desirable sizes and patterns. But we would generally recommend using this technique only in extreme need and when you are baking on your stove.
Moreover, it would be smart to bake at lesser temperatures, and longer duration as the ignition temperature of paper is around 424-475 ºF.
12. DIY CUPCAKE LINERS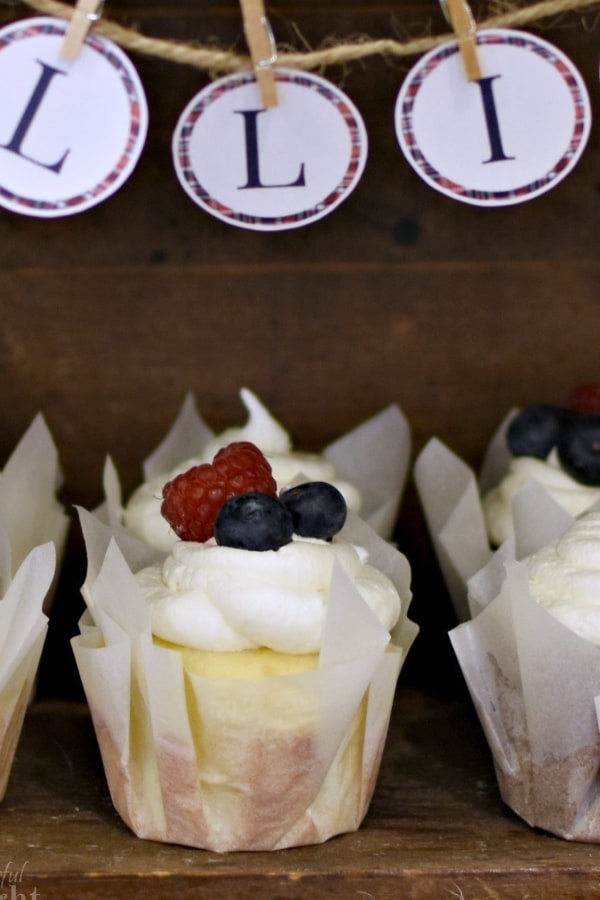 Here's another easy DIY for you. This blogger used her kid's cup to press the parchment paper against her muffin pan.
One important thing she advised is that the various sizes of parchment paper offered various looks as the length of muffin liner ears varies and to choose the size accordingly. In case you are interested, A Wonderful Thought offers you many such interesting DIY ideas.
13. Homemade decorative cupcake liners
These decorative cupcake liners looked incredibly beautiful. If you're inviting some relatives or friends over, they'll be super impressed if you serve them cupcakes in these liners.
The process is very easy, and the Youtuber used usual origami paper as an outer decorative liner and parchment paper inside so that cupcakes will not stick to the liner. Very smart and creative, right?
14. The Secret to Preventing Cupcakes & Muffins From Sticking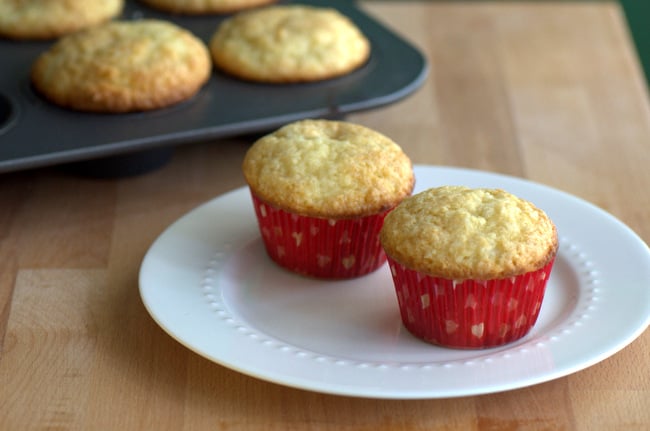 Now, as you've learned many DIY ways to make muffin cups, it would be helpful for you to know why cupcakes stick to the liners and how to prevent the sticking as well, wouldn't it? Well, we've read your mind!
On Craftsy, you'll find out why do the muffins stick to liners and what you can do to present it.
15. Miniature Cupcake Case
Even if you're not planning on baking cupcakes at the moment, you'll want to bake some after seeing these adorable miniature cupcake molds. The video is just 40 seconds with to-the-point instructions and no bluffs.
If you love cute stuff, this channel will melt you with their exceptional miniature clay items.
16. DIY : How to make Cupcake Liners Using Baking Paper // 2 Ways
Find out not only one but two ways to DIY cupcakes liners using baking paper in this video. She uses stainless steel molds and DIY liners in one of the methods, whereas she just presses baking paper against the muffin pan on the other.
17. How To Make Muffin Liners Out of Parchment Paper
This post is a MuffinLiner101. From the basics to its needs and how to DIY one, you can find every information in this blog post. One valuable takeaway of this post – the easiest way to fill your muffin batter is by using cookie scoop or spring or piping bags.
Check out many cooking hacks, meal planning options, and many mouthwatering recipes on Kitchn if these sound like your things.
Check this plan
18. What to Do If You Forget Cupcake Liners at the Store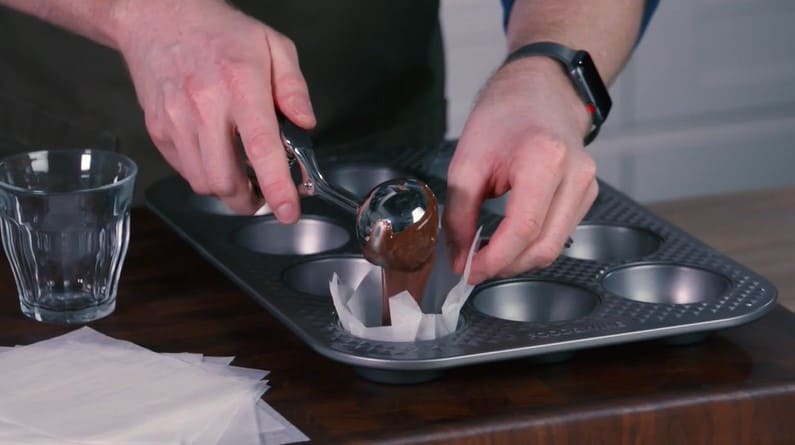 The answer to this question is right on this blog post. If you don't like reading blog posts, there's also a video at the beginning.
Food & Wine's culinary director Justin Chapple shares an important baking hack that will save you a return trip to the store to buy muffin cups. If you want to know how, head over to the site immediately.
Summary
Not having muffin cups can never be your excuse for not baking tasty cupcakes anymore. Pick one suitable DIY muffin cup idea depending upon the supplies you have and start measuring your ingredients right away.
You'll be grateful you did so after taking a bite of freshly prepared heavenly cupcakes!