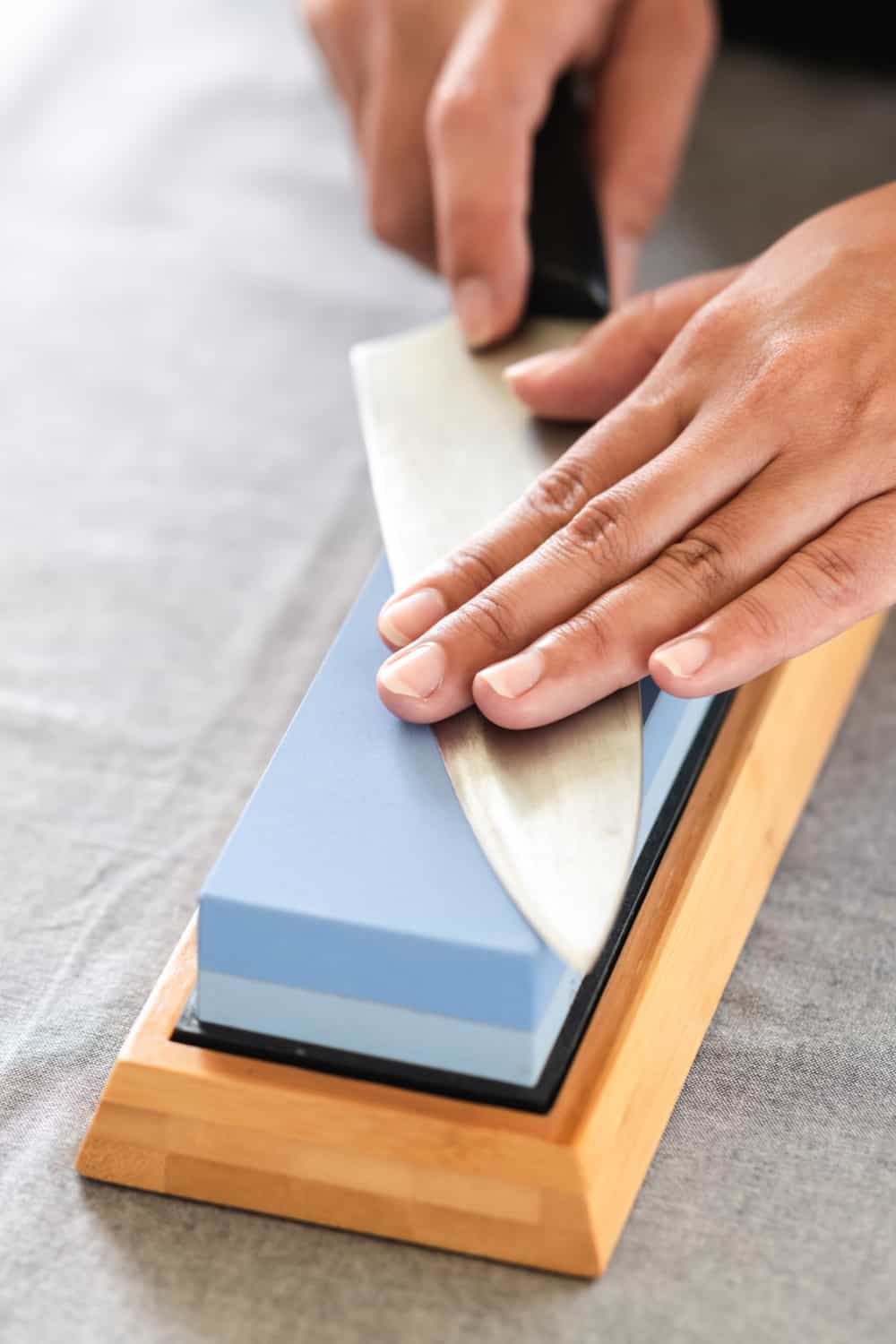 It's possible to sharpen a knife by hand just using a sharpening block, but if you want perfect results, you need a jig that will allow you to create the angle with great precision.
Building a jig can be a little complicated, but with the right plan, it's a task most people will be able to complete – and if you want to try, here are 19 plans for making a DIY knife sharpening jig that will show you how it's done.
1. How to Build a DIY Knife Sharpening Jig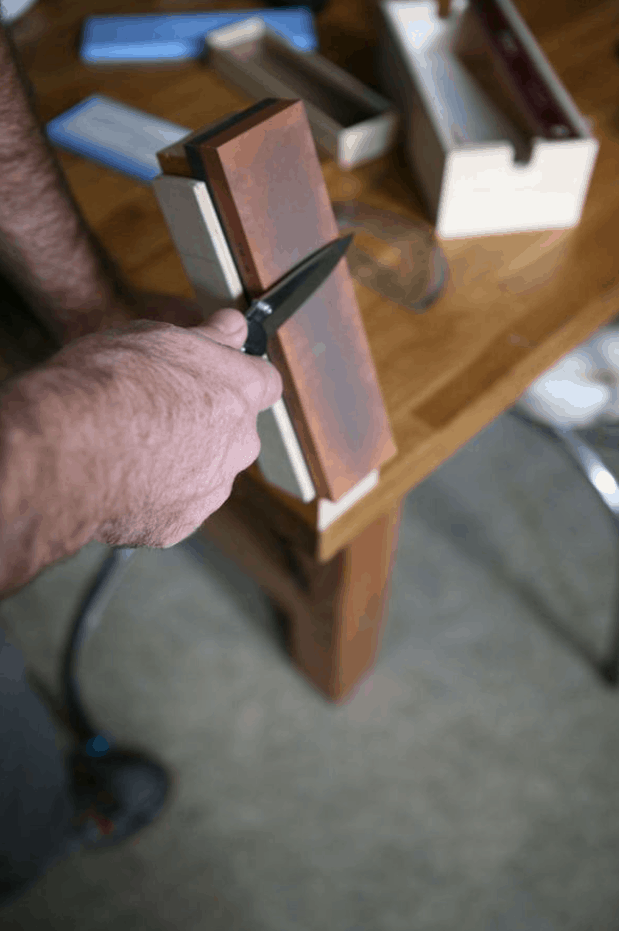 As we learn from this blog, sharpening a knife is easier in theory than it is in practice since the trick is creating the right angle to create the bevel that gives it a cutting edge. However, the plan then tells you how to set up a DIY jig that allows you to do just that, and if you want to know how, check it out for more details.
2. Making a Knife Sharpening Jig
If you don't like plans with long and complicated instructions to read, then this one could be a better choice. It consists solely of a time-lapse video of this YouTuber demonstrating how he built a knife sharpening jig. Perhaps novice DIYers might need more guidance, but if you know your way around a workshop, you should be able to copy what he does and build one just like it.
3. Knife Sharpening Jig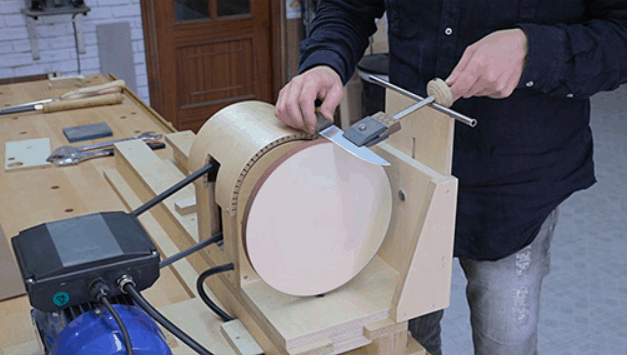 What we like about this plan is the fact that it has lots of photos to show you exactly what you need to do at each step to replicate it at home. The explanations are kept to a minimum, but there's just enough to let you know what's going on, so this is a plan most people will be able to understand without too many problems.
4. Jig for Easy Knife Sharpening
This video tutorial is one of the clearest we've seen for demonstrating why a well-calibrated jig is essential for sharpening a knife and seeing how it works in practice. The plan also has complete details for how to reproduce it in your workshop, allowing you to get your knives as sharp as the one in the demo.
5. How to Build a Knife Sharpening Jig of Your Own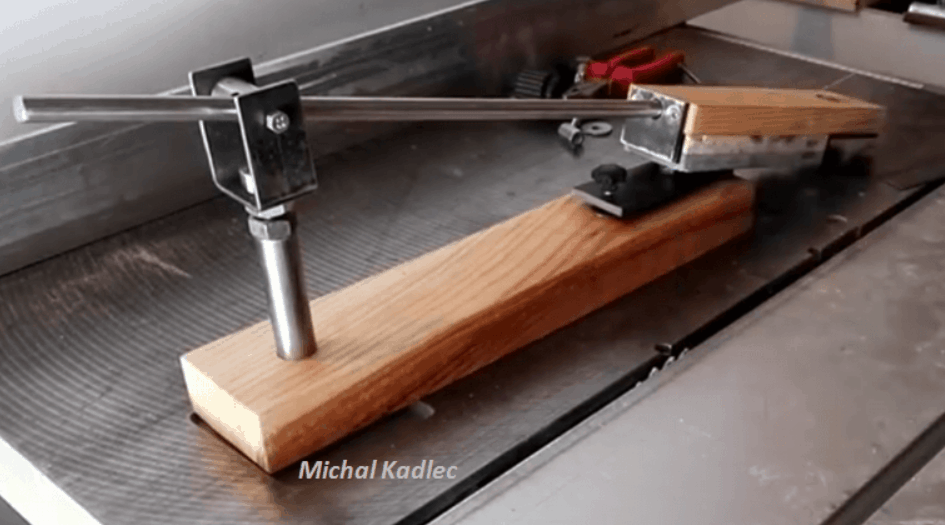 This plan is a little more advanced than some of the others since it requires some welding, something not everybody feels comfortable with. However, if that doesn't put you off, this is a great plan to check out since it shows you how to make a high-quality sharpening jig. Want to know more? Then give it a read to see how it's done!
6. How to Make a DIY Knife Sharpening System
This is a fun video to watch because it's short and to the point. It just gets on with showing you how to make an effective jig for sharpening your blades, so you don't need to waste time watching long videos full of unnecessary frills. In three minutes, it's over – and then you can have a go at building one yourself!
7. Simple yet Effective Knife Sharpening Jig
For us, some of the best DIY projects are the ones where you take pieces of scrap and turn them into something useful – and that's what this YouTuber does. In his video, he shows us how he made an effective knife sharpening jig from a few pieces of spare wood he had in his workshop, and the results are impressive!
8. Homemade Sharpening Jig for Knives, Scissors and Chisels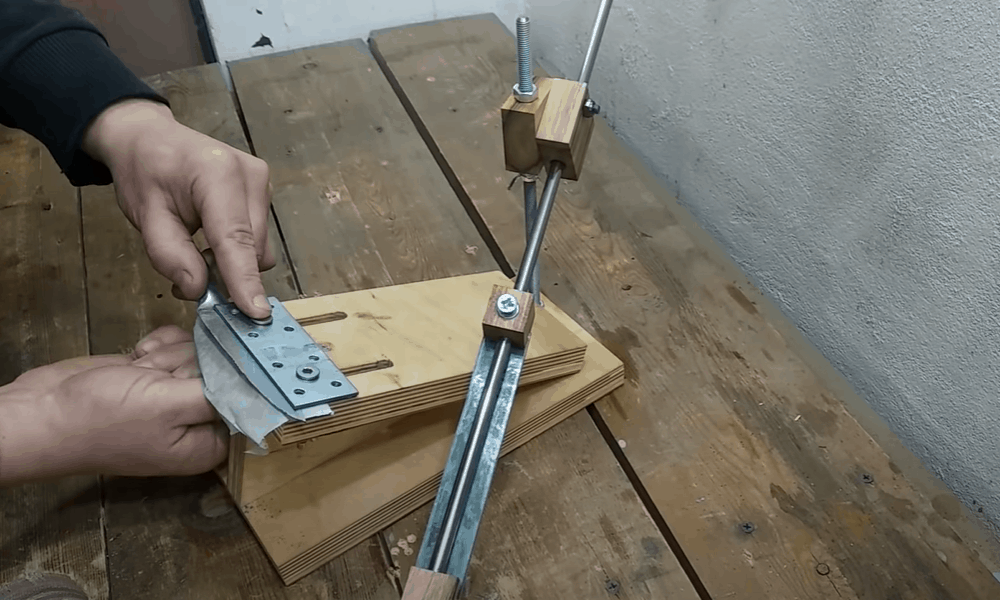 At the start of this video tutorial, we see a demonstration of a knife and some other tools that have been sharpened to an almost frightening degree. However, sometimes we need a blade to be as sharp as possible, and the jig this tutorial shows you how to make will help you achieve similar results.
9. Building a Knife Sharpening Jig
Here's another video that demonstrates everything you need to do to copy the plan rather than explaining it in detail. If you want to replicate this plan at home, you'll need a few specialist tools, but if you have all the equipment as well as the necessary skills, it should be relatively simple to replicate, so why not have a go?
10. Making a Planer/Jointer Knife Sharpening Jig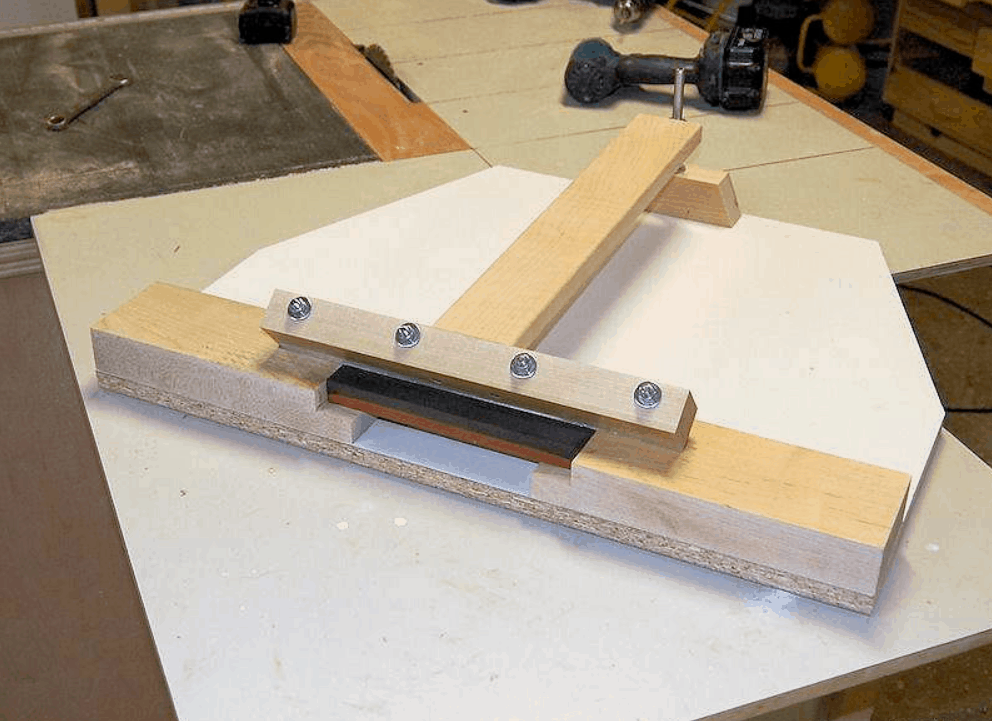 This is an interesting plan because, in it, this blogger tells us how he tried a plan for a jig he found online but wasn't satisfied with the results – so he decided to make something better. It's instructional to read about how he went about the task – and, of course, you can also benefit from the design he came up with for an improved version.
11. Building a DIY Knife Sharpening Jig
We enjoyed this video for the way this YouTuber repurposes a few bits and pieces she finds in her workshop to create a highly effective knife-sharpening jig. We also like the way she explains everything so clearly, making it simple for even relative beginners to copy, and for this reason, it's a video that's worth checking out, whatever your DIY level.
12. DIY Knife Sharpening Jig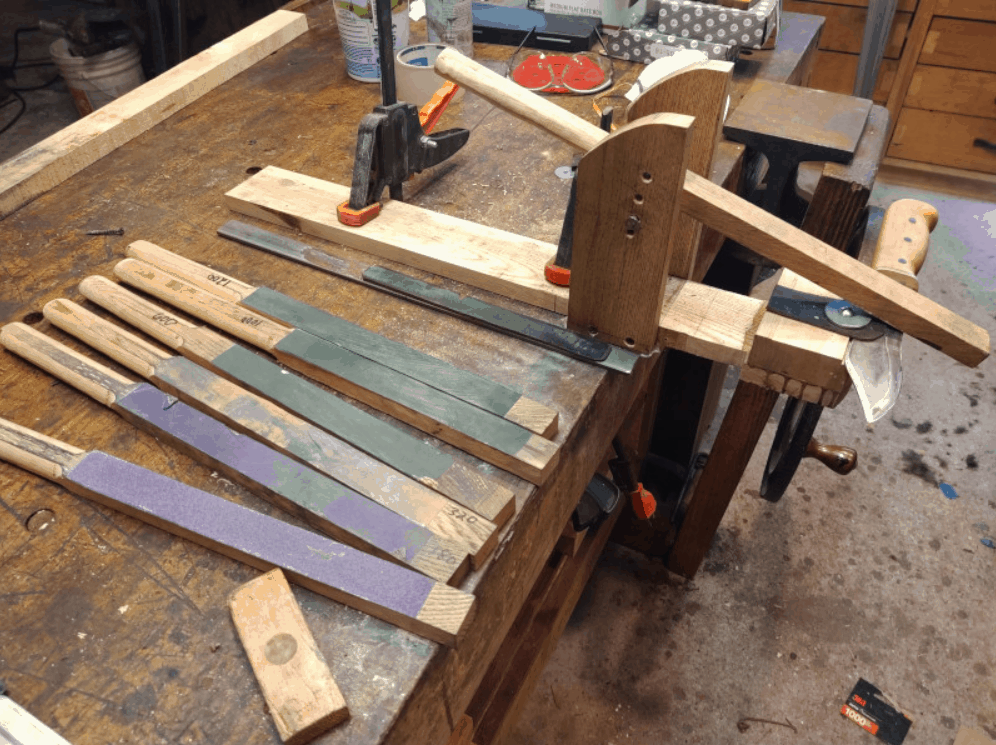 In this plan, you learn how to make a jig for sharpening the traditional knife of the Sami people who live in the north of the Scandinavian peninsula and the surrounding areas. It's a great plan because there are plenty of photos to help explain how to do it, and you can also use this jig for sharpening other types of large knife, so it's useful even if you don't own a leuku.
13. The Knife Sharpening Jig – Second Generation
The best DIYers always learn from their previous projects and are able to improve next time they try something similar. That's what we get to witness in this video as this YouTuber demonstrates how he made the second version of his knife sharpening jig. We can all learn a thing or two from talented people like this – so give it a watch a see what you think.
14. Planer/Jointer Knife Sharpening Jig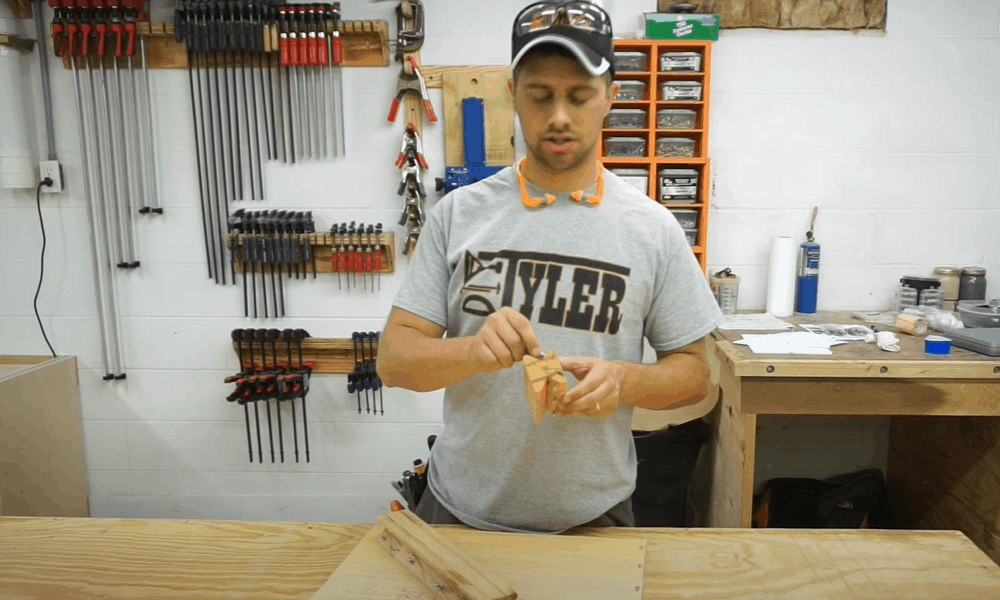 If you want to use your planer or jointer to cut hardwoods, you need the blades to be exceptionally sharp – and if you don't want to have to constantly take them to a professional sharpener to keep them that way, you need a jig that will allow you to sharpen them yourself. If that's a situation you can relate to, this is a plan for you because in it, you'll learn how to make just such a jig that will save you the time and money that you would otherwise have to spend on having someone sharpen them for you.
Check the Tutorial Details
15. DIY Guided Knife Sharpener 3.0
In this video, this YouTuber demonstrates the third iteration of his knife sharpening jig. Since he already made two previous versions, you can imagine that he's ironed out any problems that existed before. This means if you need a jig for sharpening your knives, the newest version should be a design that's worth copying.
16. Homemade Adjustable Knife Jig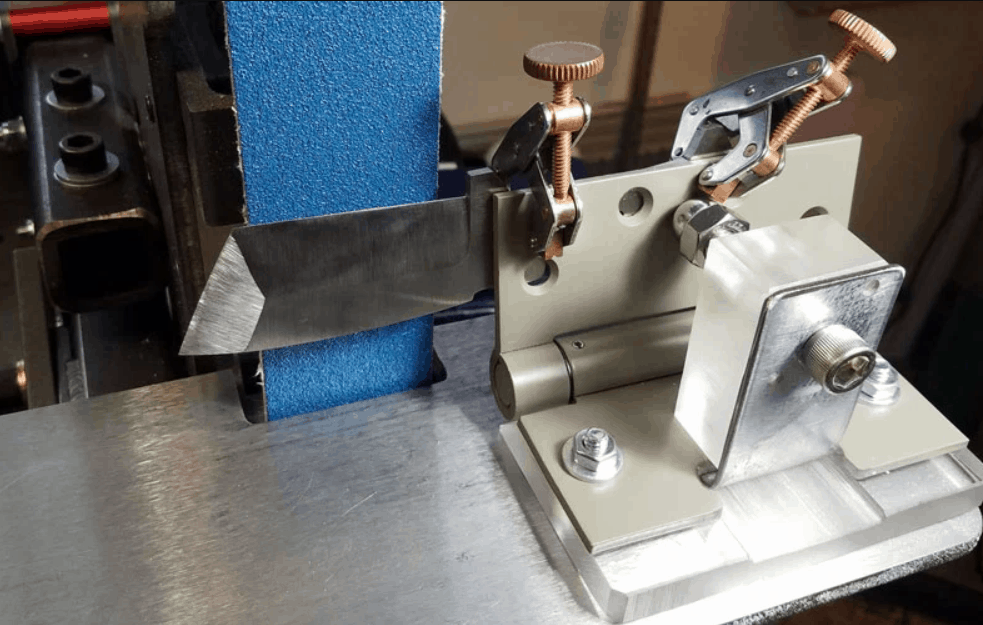 If you need a jig that will hold your knives at the perfect angle for sharpening, you can just buy one – but where's the fun in that? Many DIYers will prefer making one themselves and saving themselves some money in the process. And here's a plan that shows you how one talented DIYer did just that.
17. Planer Knife Sharpening jig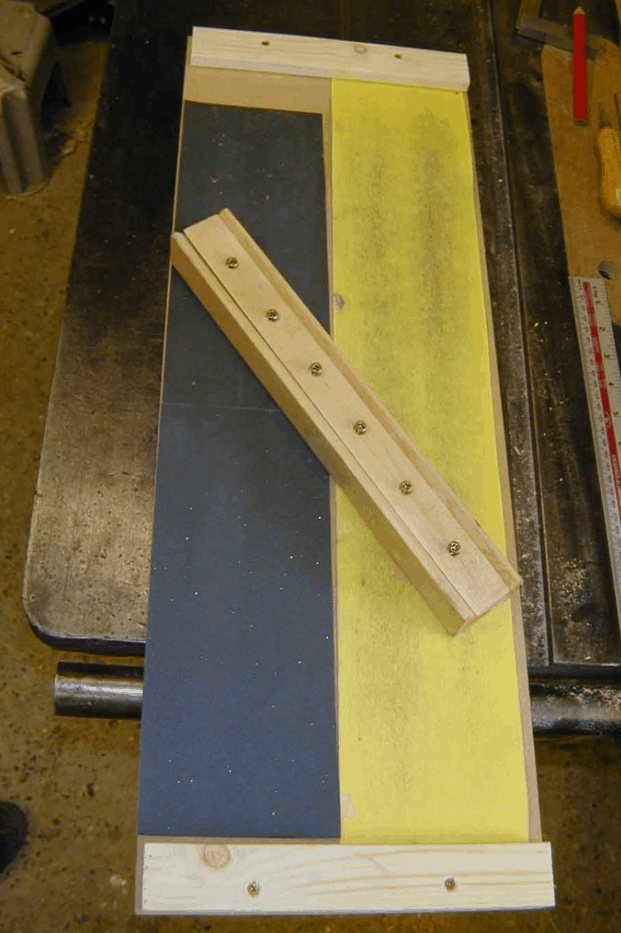 This tutorial gives you a detailed discussion of how a knife sharpening jig works, allowing you to understand the project you are about to undertake. It then gives you clear instructions to follow for building one of your own, including a section on how to find the perfect bevel. So in short, if you want to learn something about the theory of knife sharpening jigs as well as learning how to make one, this post has all the information you need.
18. Knife Grinding Jig
Here's a video that explains the theory behind what you're trying to create in a very simple way that's easy to understand. Essentially, knife sharpening is all about finding the right angle to be able to create the perfect bevel. The YouTuber then goes on to show you how to make a simple but highly effective jig, and we're sure plenty of people will be eager to copy his design.
19. Makeshift Knife Sharpening Jig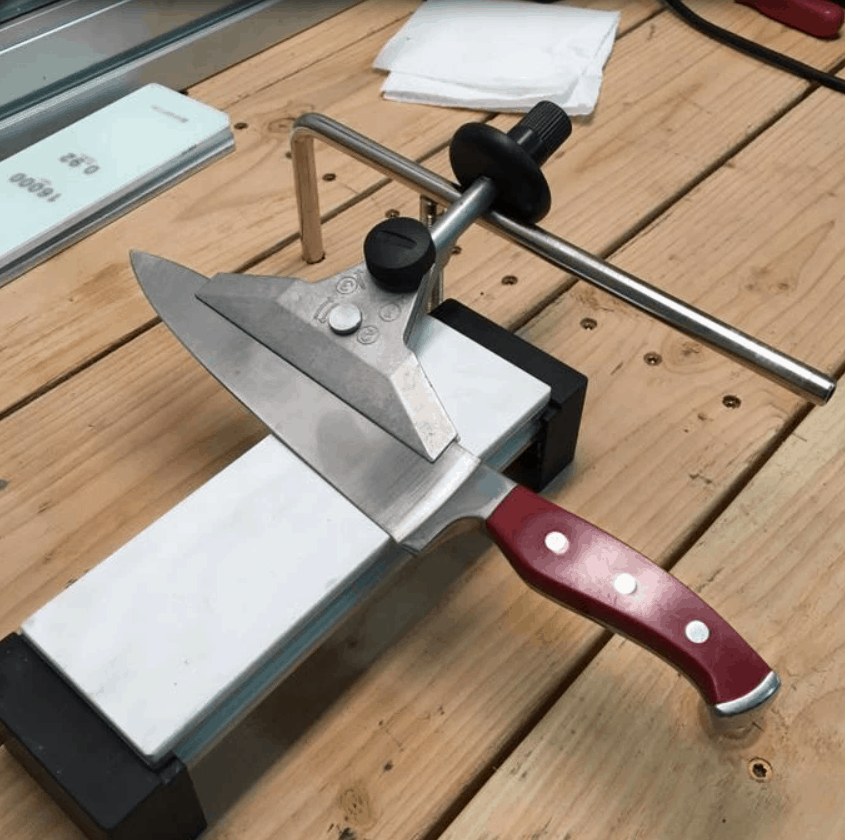 Sometimes you don't have time to complete an elaborate and carefully thought-out project – you just need something functional that can be ready in a hurry. That's what this post teaches you about since it talks about creating a makeshift sharpening jig. It might not be as sophisticated as some of the other plans, but it gets the job done. And you can think about sophisticated later when you have more time.
Plenty of great plans to show you what to do
As you can see, there are plenty of great plans to follow that give you all the details you need for creating functional yet inexpensive knife sharpening jigs.
We hope you've enjoyed reading and watching these plans as much as we have finding them for you – and above all, we hope we've helped you find the plan you were looking for to build a knife sharpening jig of your own.