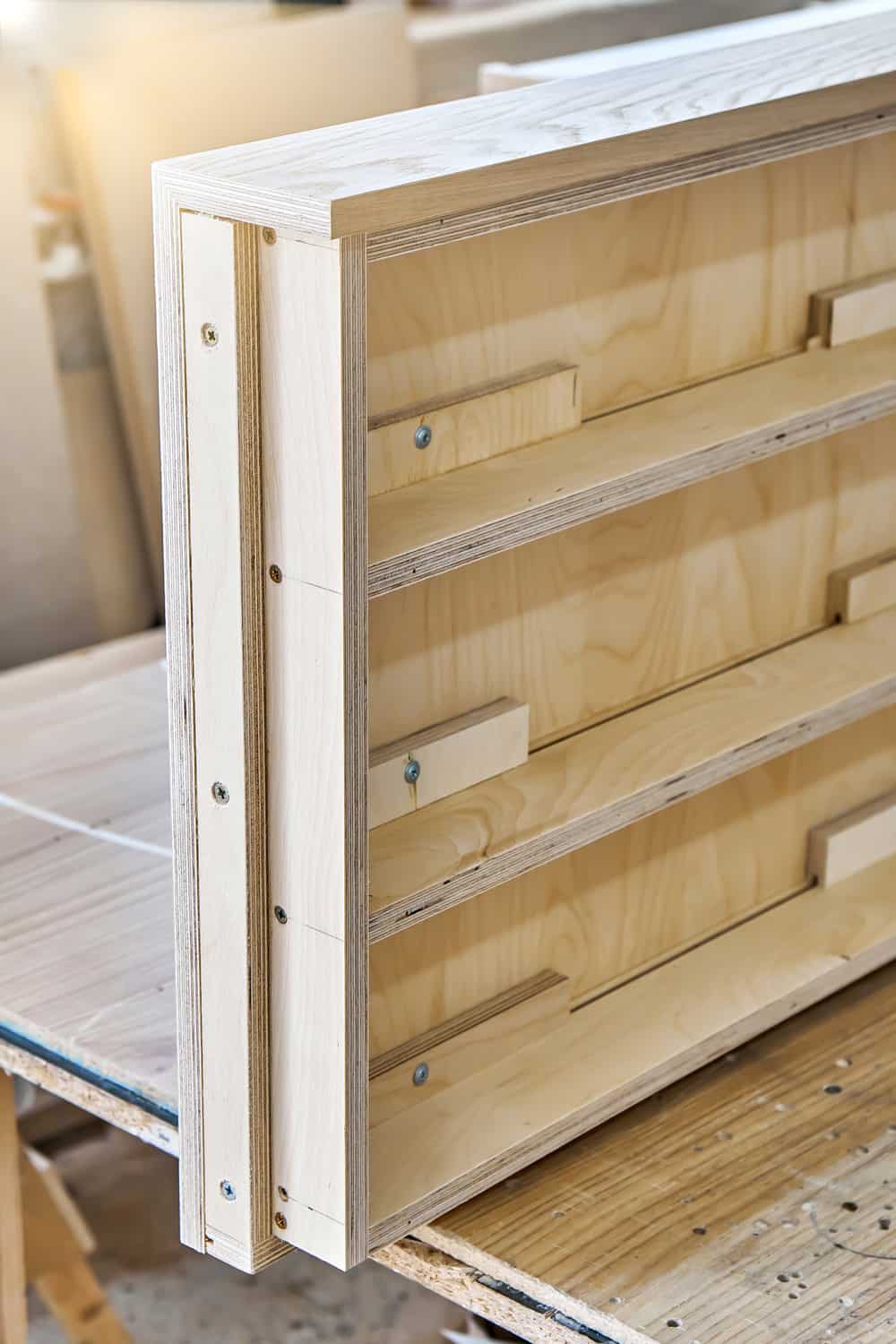 When it comes to building new countertops, since it's inexpensive, durable and easy to work with, plywood has a lot going for it. And for anyone who wants to try, here are 17 great plans for a DIY plywood countertop that show you how to do it.
1. How to Build Beautiful DIY Wood Countertops in a Day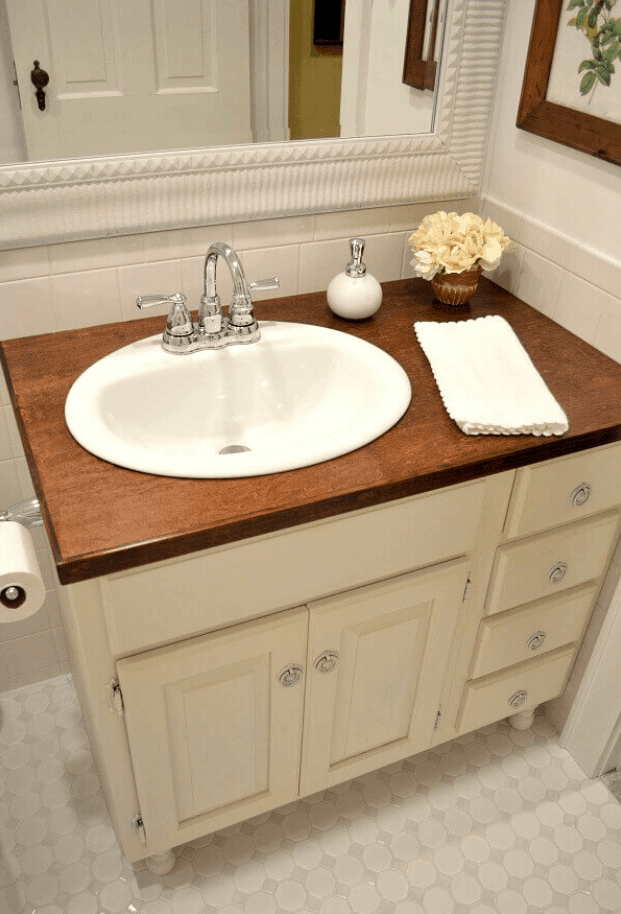 As this blogger tells us, she had been keen on installing a wooden countertop for many years, but everyone she spoke to advised her against it. Still, she persisted with the idea, and eventually, she got her own way – and proved that she had been right all along. Her plywood countertop was easy to make, only took a day to fit and looked fantastic when it was finished. Want to know how she did it? Then check out her plan to find out!
2. DIY Plywood Countertops Video Tutorial
Here's an interesting video to watch. In it, this YouTuber – who lives in a converted school bus – shows us how he made a DIY plywood countertop for his home-on-wheels. As he tells us, it's cheap and easy to do, and you don't need to live in a bus to copy his idea either. He gives us the measurements he used – although, of course, you can use your own – and demonstrates the building process. This is a simple plan for building a functional plywood worktop, so if that's what you're looking for, be sure to check it out.
3. Building DIY Plywood Countertops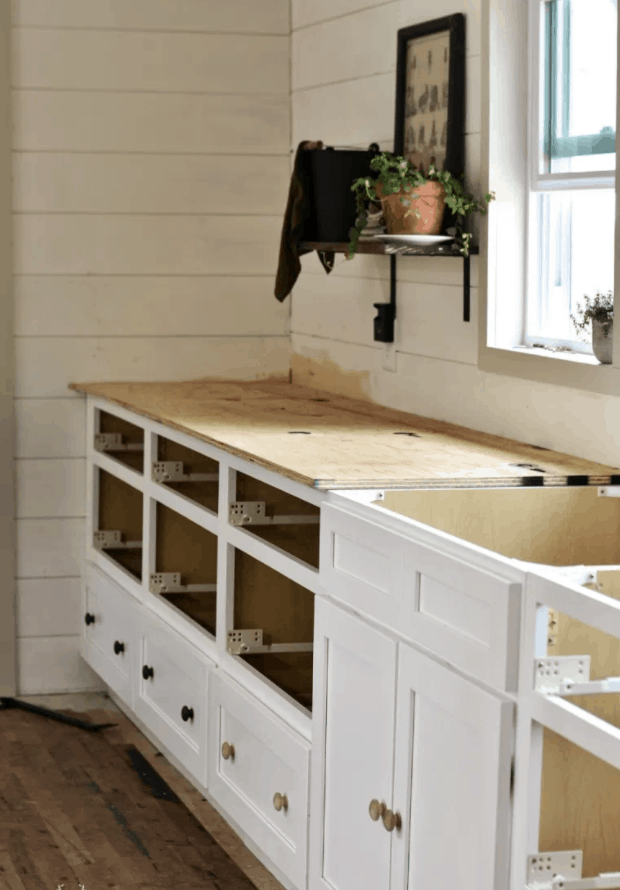 Although some people might not realize, plywood can be an ideal material to use for building countertops because it's so inexpensive as well as being extremely easy to work with. However, if you want to make a success of your project, there are a few hints and tips you'll need to know before you start, and this plan is a great resource that will help you get it right.
4. Making DIY Custom Birch Plywood & Laminate Kitchen Worktops
We always love seeing "before" and "after" photos of DIY projects because they show how much of a transformation is possible with the right ideas and techniques. This video includes a great example of this because the new kitchen is almost unrecognizable from the old one. One of the main features of this renovation job was the birch plywood countertops, and if you want to know how to create a similar effect, simply watch the rest of the tutorial to find out.
5. Easiest DIY Plywood Countertop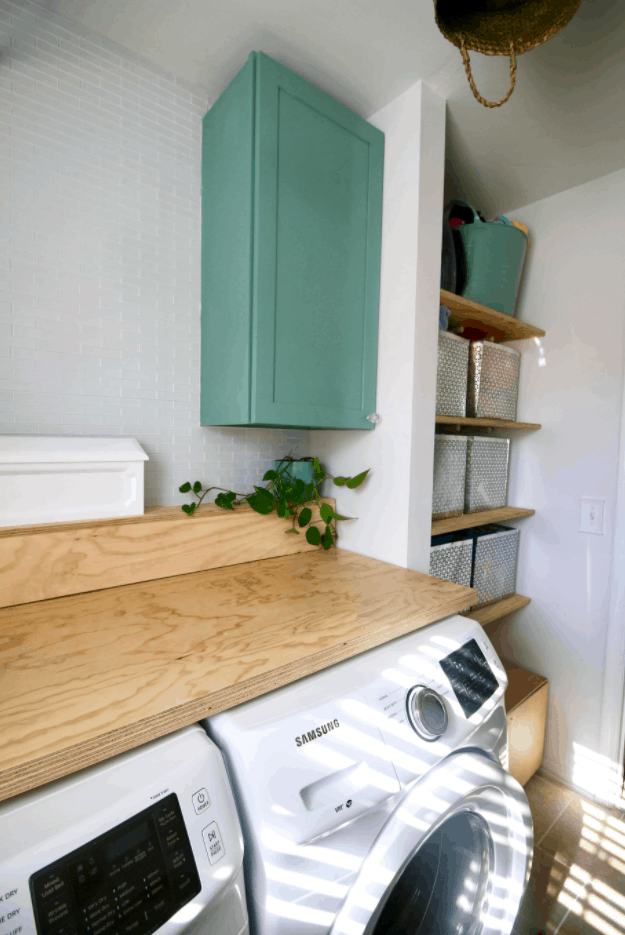 If you're looking for an easy and inexpensive way to add a work surface to your laundry room, here's a great plan for DIY plywood countertops that includes all the information you'll need to get started. There's a list of the required materials and tools, which is followed by clear instructions for what you need to do. We also like the way there are plenty of useful photos to help you visualize the project, all of which makes this a simple plan that anyone will be able to replicate at home.
6. Plywood Kitchen Countertop
When combined with epoxy, a plywood countertop is the ideal option for creating a stylish and durable work surface while saving lots of money compared to many other options. In this video tutorial, you'll see these YouTubers working on just such a project, cutting the plywood to size for the installation. The second half of the video then consists of one of them giving his thoughts and advice on the project. Check out the second video in the series too if you want to see how the whole thing turned out.
7. Building DIY Wood Countertops from Plywood and Laminate for $300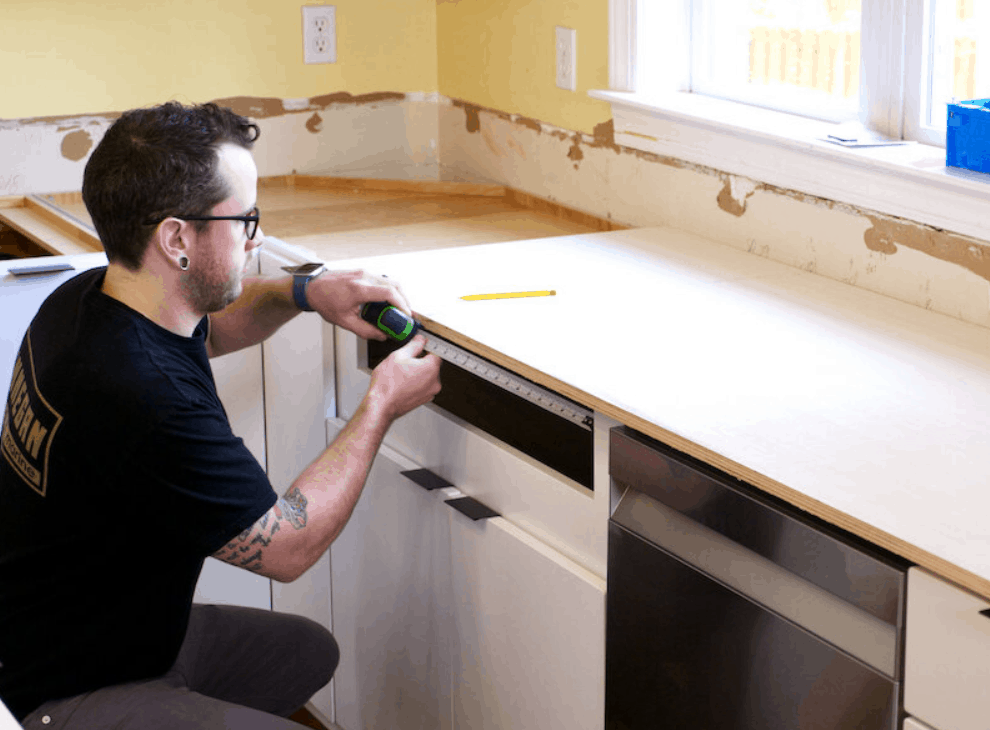 Here's a similar plan to the one in #6, this time using plywood and laminate to make the countertops. As you can see from the title, this project cost only $300 to complete, making it clear how much you can save by choosing this kind of countertop. Other options can be much more expensive, sometimes running into the thousands of dollars for something similar. If you enjoy this plan and think you'd like to try something like it, you'll also find a list of all the materials and tools you'll need to replicate it, making this another plan that's well worth a look.
8. Building Strong Plywood Worktops
In this video, we learn how to build strong and resistant worktops from plywood. What we like about this tutorial is the way the YouTuber explains everything they are doing in great detail, helping us understand the thought processes behind their actions. These guys are talented workers – as you can judge from the quality of the finished countertop – and they're the kind of people most of us will be able to learn a thing or two from.
9. Making DIY Plywood Countertops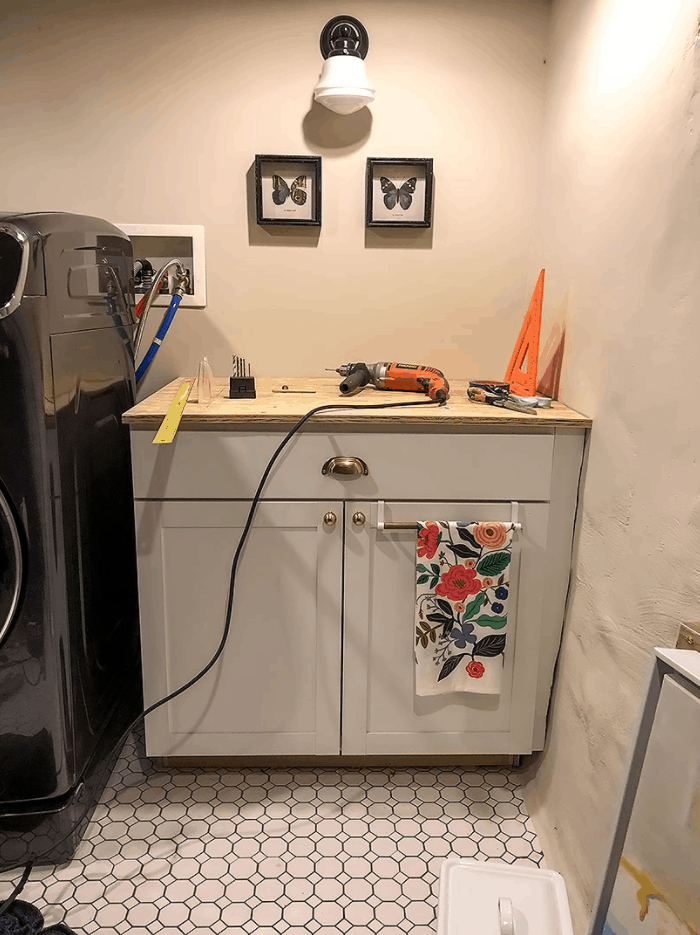 If you're interested in fitting wooden countertops in your home, there are a few options – and if you need help deciding which to go for, this blog is recommended reading. In it, this blogger discusses the various possibilities – and decides that plywood is the winner. She then goes on to give you a plan for installing DIY plywood countertops of your own, so give it a read to see how it's done.
10. DIY Plywood Countertops with Rocky Hedge Farm
Here's another video that demonstrates what's possible when working with plywood – the first shot shows you what these YouTubers created in their kitchen, and the result is stunning. As it tells you in the introduction to the video, making something this beautiful from plywood is cheaper and easier than you might imagine, and if you want to have a go yourself, this tutorial tells you everything you need to know.
11. DIY Plywood Countertops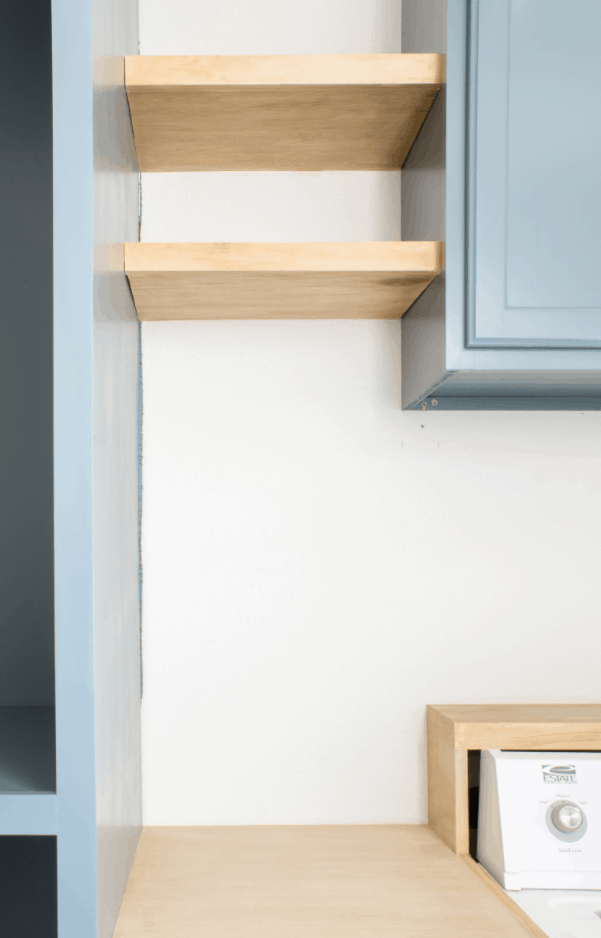 For making quick, easy and inexpensive countertops, plywood is the perfect material – especially in places where there are no concerns about the wood getting wet. In this tutorial, this blogger shows us how she made a functional work surface in her sink-less laundry room by doubling up two sheets of plywood. This is a great plan we're sure lots of people will be keen to try at home, so why not have a look to see if you like the idea too?
12. How to Make Plywood Countertops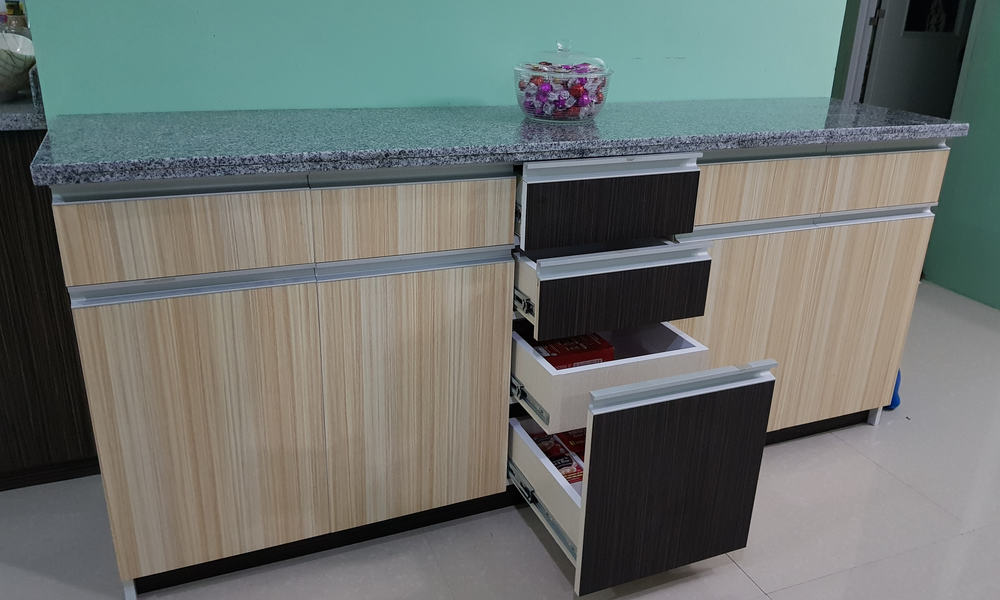 As this blog tells us, plywood is durable, even when wet, and is also extremely inexpensive, making it a common material used in kitchens. In fact, plywood can be picked up for a little as $1 per square foot, so the attraction of using it to build is clear. If that convinces you to try, this blog includes a simple plan for you to follow that will allow you to make a success of your countertop project.
Check the Tutorial Details
13. DIY Plywood Countertop from Bean In Love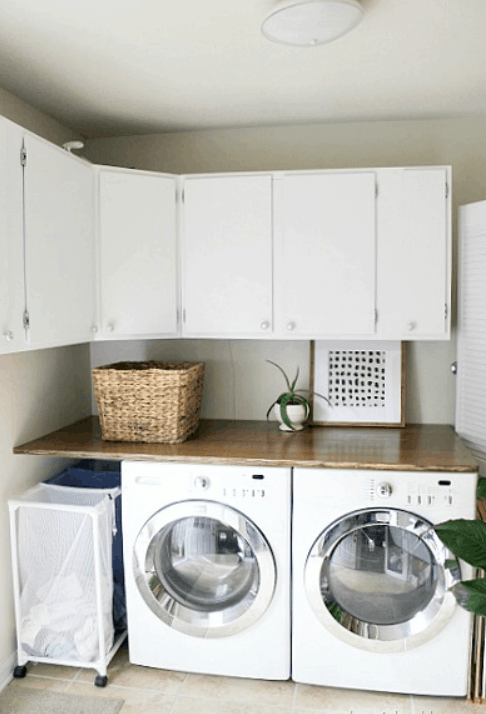 Compared to using most other materials, creating a new work surface with plywood is a breeze – and this plan is a perfect example. In it, we see how this blogger made a countertop to go over her washing machine and clothes dryer, adding a useful extra surface to her room while also improving the overall aesthetics of the space. This is the kind of plan that even a DIY novice will be able to copy, and when it's done, it will be something you can feel rightly proud of having completed.
14. How to Build a Plywood Countertop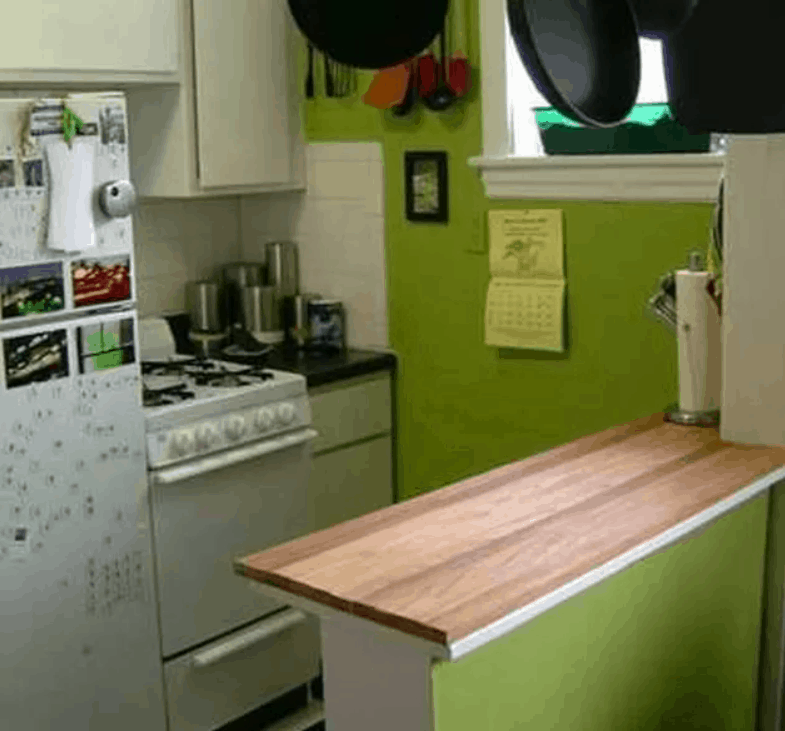 Here's a plan that couldn't be simpler to follow – in just five simple steps, it teaches you how to create a new countertop from plywood. As long as you have a few basic tools, this is a plan that will cost you next to nothing since plywood is so cheap to buy, leaving you with a functional yet attractive new work surface in your kitchen.
15. DIY Bar Top from Plywood
If you're the kind of person who prefers to be shown what to do rather than reading detailed plans that explain it, this tutorial is for you. It consists of a 10-minute time-lapse video of this YouTuber making a bar top from plywood with a voiceover explaining everything that's happening as he works. As long as you have some basic DIY skills, this should be an easy plan to copy, allowing you to create something similar in your home.
16. How to Make Cheap Countertops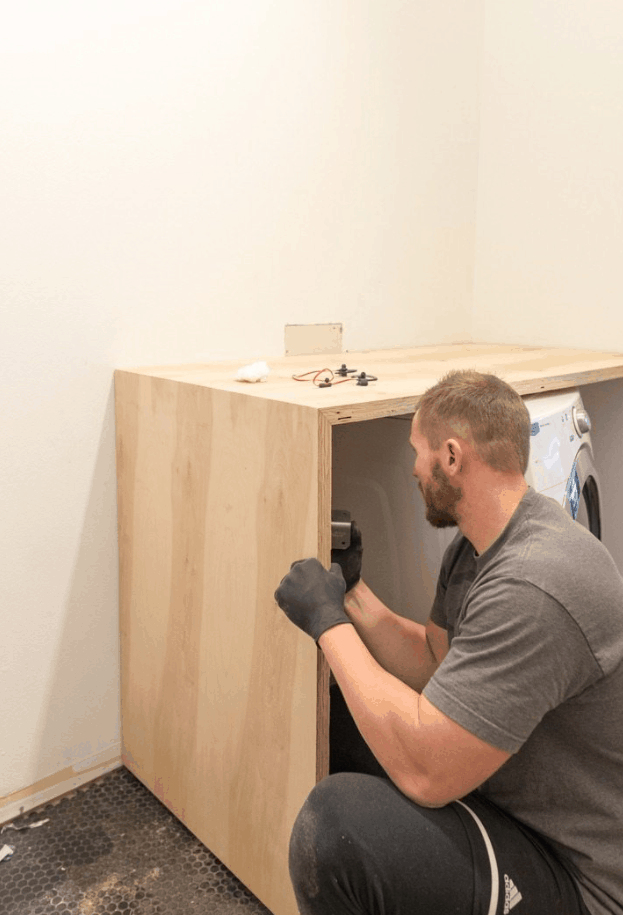 Making countertops from plywood is a simple DIY job, so many people will only need a few basic guidelines rather a detailed description of what to do at every step. If that sounds like the kind of plan you need, then this one is worth a look since it tells you how to build your countertop without making the process more complicated than it needs to be.
17. $90 DIY Plywood Waterfall Countertop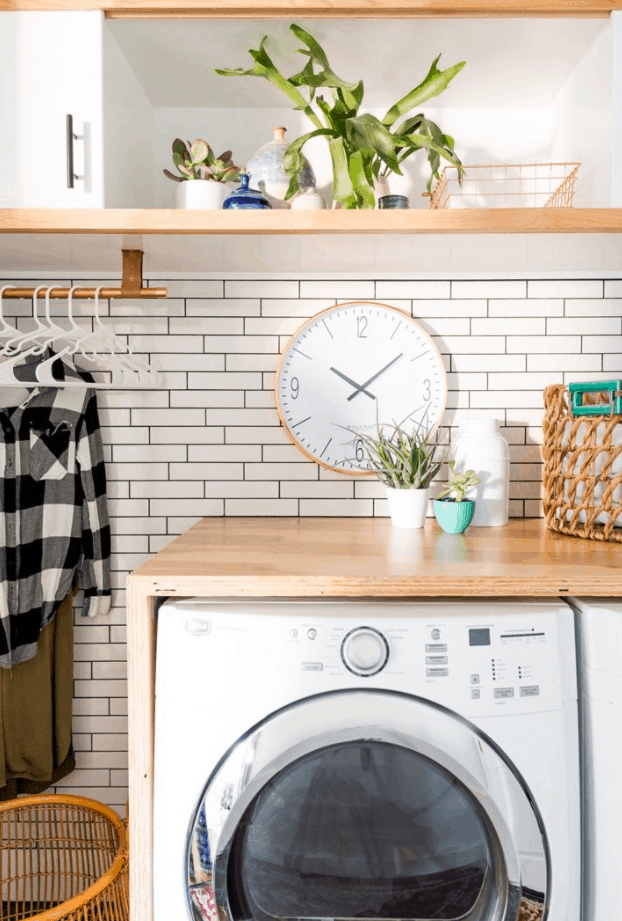 Here's another great example of why plywood is a material worth considering if you need new countertops in your home – it's a plan that shows you how to make a stunning waterfall countertop for only $90. The result is fantastic and it's super easy to copy, making this another plan that should be of interest.
Lots of simple, affordable countertop plans
As you can see, there are lots of ways of using plywood to make countertops. We've enjoyed collecting these plans for you because of all the skills and creativity on display, so we hope you've enjoyed reading and watching them too. And above all, we hope we've helped you find the plan you needed to build a DIY plywood countertop of your own.