A wooden countertop provides a robust and beautiful work surface for your kitchen. And it will look great in either a classic or contemporary design scheme.
If you want something unique and inexpensive, the DIY route could be the perfect option. And there are lots of DIY wood countertop plans online that can help you get amazing results.
We're going to take a look at 18 of the best. Read on to find your guide to your next DIY project!
1. How to Make a Beautiful Wooden Countertop
This guide from Jon Peters of Longview Woodworking shows you how to build, finish and install a wooden countertop. It provides lots of guidance on how to choose the right boards from the lumber yard. And you'll see every step of the building process. This one will be best suited to those with at least intermediate DIY skills. The video information includes handy links to online suppliers of all the tools and equipment used in the project.
2. How to Build Beautiful DIY Wood Countertops In A Day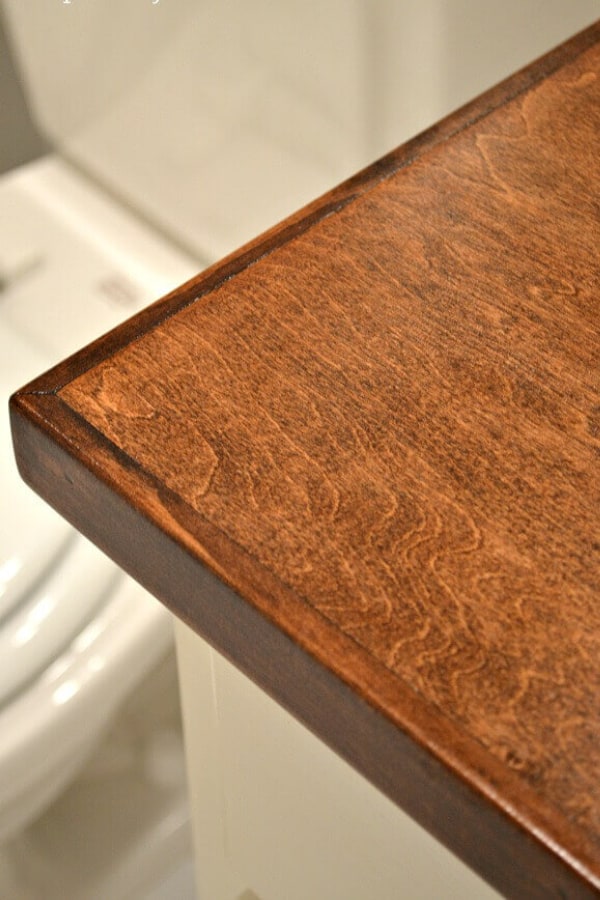 This detailed blog post shows how to create gorgeous wooden countertops in a bathroom. These are made from maple, with a cut-out for an undermounted sink. The project is broken down into nine steps, with plenty of detail and photographs for each one. If you're looking for a countertop for a vanity unit or another smaller space, this is a great choice.
3. DIY Solid Wood Countertops for Under $50 with 2×10 Lumber
If you're working with a strict budget, this could be the perfect video. Parts of the build are sped up so it doesn't get boring. But there's useful text over the top to help you keep track of what's going on. These countertops have slightly rounded edges, and they're stained a warm coffee shade. Three final coats of satin polyurethane ensure they're waterproof and stainproof. You can see the finished product in position, and they look great.
4. How to Make a Wooden Countertop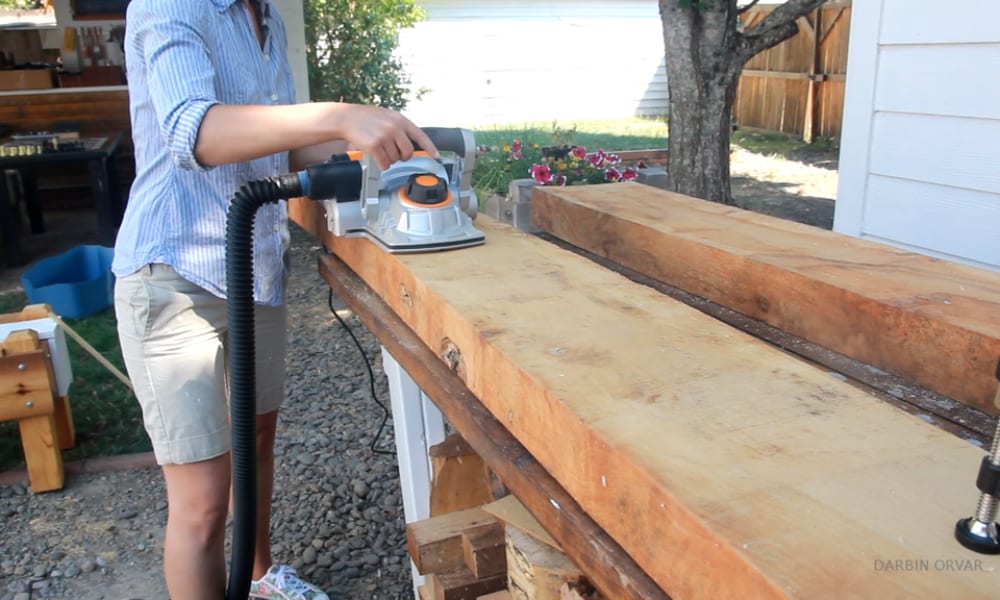 This brilliant guide takes you through everything you need to know to make a wooden countertop. It begins with selecting and preparing the timber, then shows you every step of the building process. There's lots of description, without it being too text-heavy. And there are large photographs so you can see exactly what's happening at each stage. There's even a video at the end, so you can watch everything you've learned put into action.
5. How to Make a Solid Wood Countertop
This plan shows how to make a countertop from solid white oak. It explains the codes used by the lumber yard to help you know what you're getting. It also provides useful guidance to determine how much timber to get. And there's advice on choosing the right saw blade for the best results when you cut. You'll also see every step of the process, including jointing, sanding and finishing. A tools list, complete with links to online suppliers, is included in the video information.
6. How to Build Solid Wood Countertops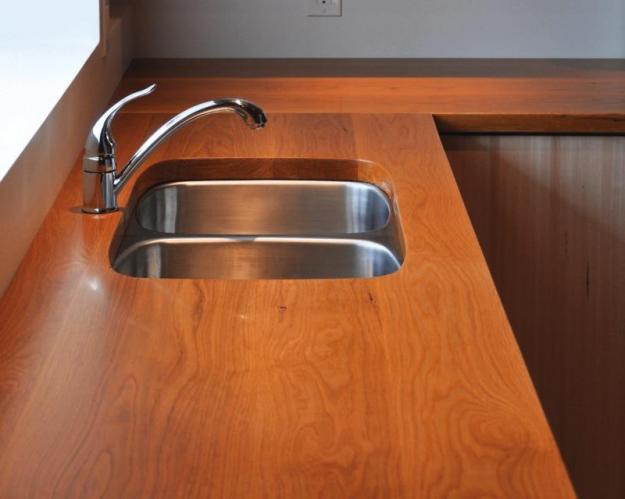 If you don't mind guides with lots of text, this one has plenty of information. It's full of advice on how to choose the right timber and prepare it for the build. And there's interesting information on the pros and cons of butcher block versus other designs. Some of the steps aren't so detailed though, so this is a guide that's best for more experienced woodworkers. If that isn't you, it's still worth reading for its guidance on all aspects of building, fitting and finishing.
7. Building DIY Wood Countertops from Plywood and Laminate for $300
This is another video that's great for anyone looking to create good-looking countertops on a budget. These are made from plywood, so they're lighter than hardwood versions. The laminate surface prevents moisture or bacteria from being absorbed. There are lots of hints and tips at every stage, and simple, clear narration of what's happening. You'll also see how to install a top-mounted sink in the counter. And you'll learn how to secure the worktops to your units too.
8. How to Build a Wood Countertop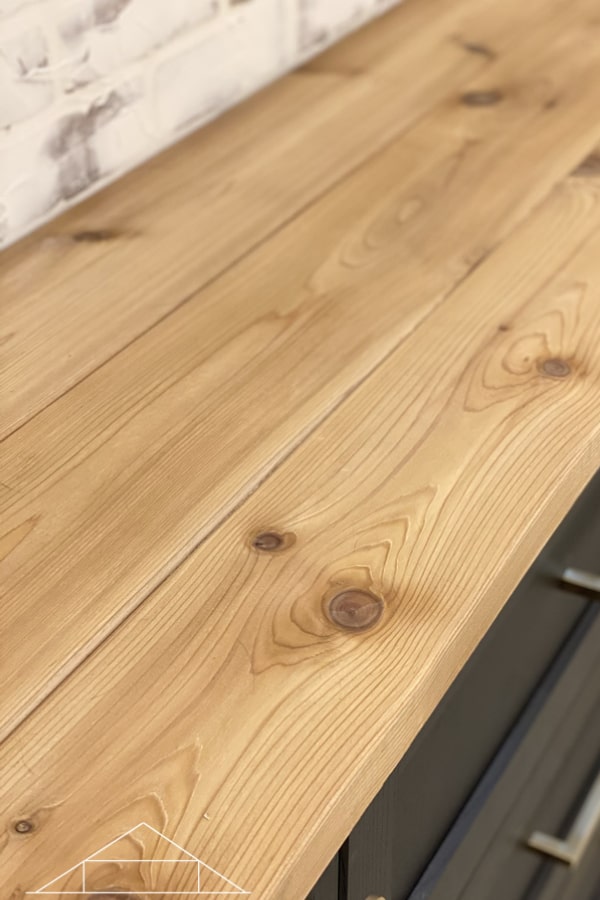 This is a great guide for anyone looking to build a countertop with bags of rustic style. It's laid out clearly and simply. There are separate lists of tools and materials, so you can compose your shopping list without breaking a sweat. And each step of the build is described in brief, crisp text. There are plenty of photos, too, and the finished countertop looks amazing.
9. Building a Wood Countertop from 2x10s (Part 1)
This video shows how to use 2×10 timber to create a wooden countertop with a butcher block effect. The heavy rock guitar accompanying the narration might not be to everyone's taste. But if you can get past that, this is a clear and helpful guide. This is part 1 of a two-part series and it focuses on building the countertops. If you want guidance on fitting them in place, check out part 2. You'll find links to a couple of the key tools used in the project in the information under the video.
10. Built-Ins: How to DIY a Wood Countertop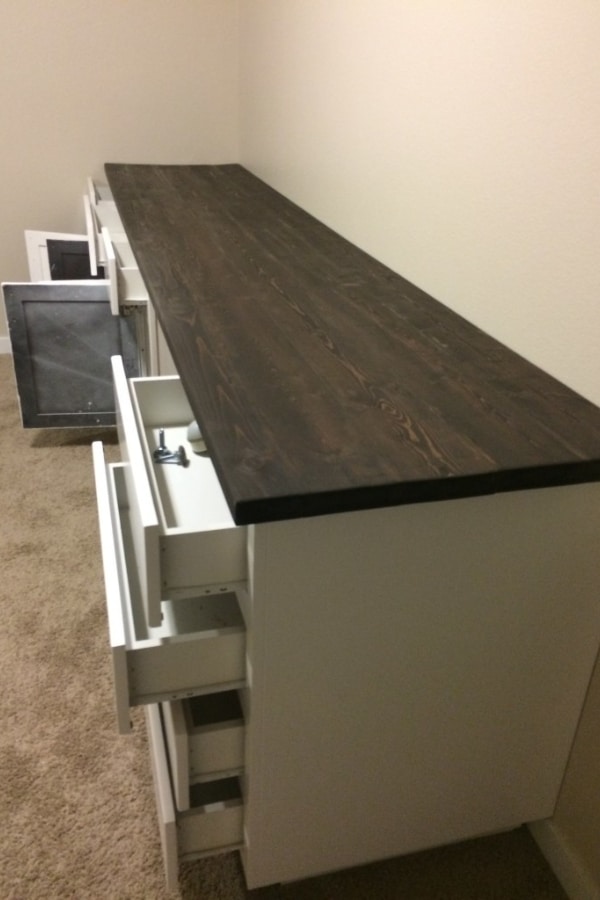 We love the friendly conversational style of this blog post. It follows one homeowner's project to craft a wooden countertop for their new home. And it's followed by a crystal clear guide to let you do the same. There's a list of materials and equipment, many with links to online suppliers if you don't have them already. The text is short but clear, and there are lots of photos to help you too.
Check the Tutorial Details
11. DIY Wooden Countertop
Here DIY guru Brett Withjack shows you how to construct a beautiful cherry countertop. This one uses a plywood base with cherry strips on top, so it's less heavy and expensive than solid cherry. The strips are positioned in a striking 45-degree pattern. The result is a very distinctive – and beautiful – countertop. The action is fast forwarded, so you can see the whole project in just 7 minutes. The narration is fast too, so you might find you need to rewind every so often to follow what's happening.
12. How to Make a Wood Countertop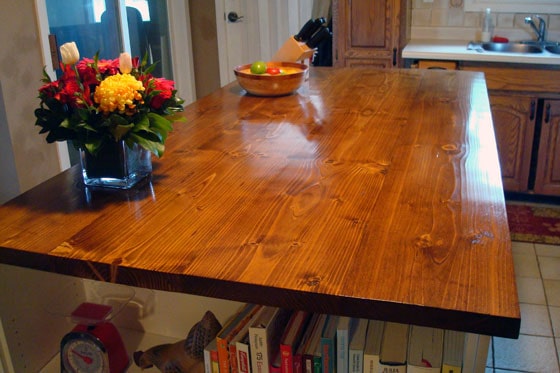 This blog post shows you how to make a wood countertop on a budget. It has a photograph of the finished product at the top, and it looks brilliant. But be warned: this post only covers measuring and building. If you want the gorgeous finish in the photo, you'll need to check out the next post. That covers everything you need to know about staining and sealing the surface.
13. Handmade Custom Pine Wood Countertop DIY
This project shows you how to make an attractive pine countertop for less than $100. There's a useful list of links to online sources of the tools and supplies used in the video information. There's less explanation of what's happening than with other videos, but you can see it all in real time. The radio in the background might be a bit distracting, but it's almost worth it to hear the two presenters singing along. Don't give up the day job, guys!
14. DIY Reclaimed Wood Countertop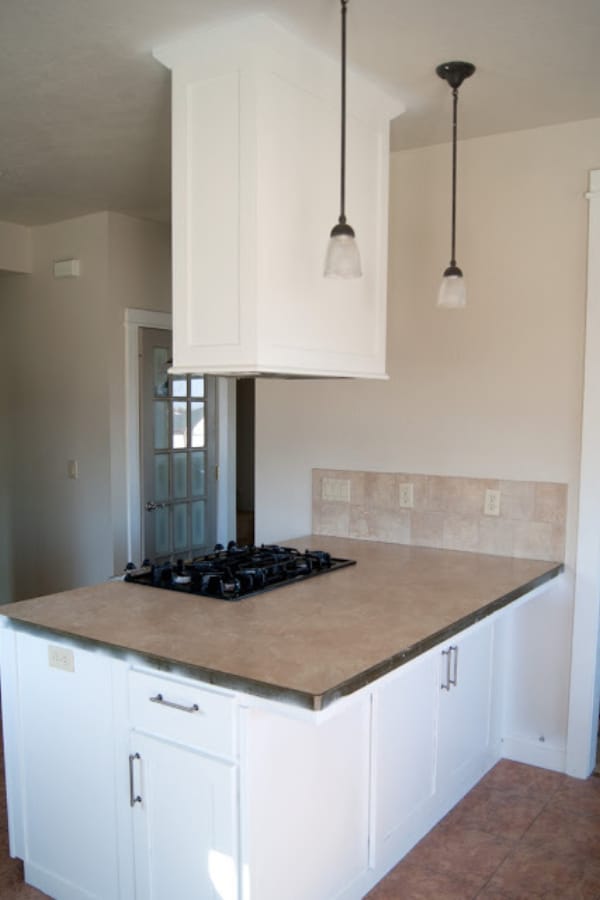 This guide shows you how to use reclaimed wood for a gorgeous rustic countertop. The core here is made of MDF, so it's inexpensive. But the ingenious design means you'll never know it isn't solid wood. This guide doesn't cover every detail, so it's best as a framework for your project. And it will be tackled most easily if you have a decent level of DIY skills already. There are, though, plenty of photographs to inspire you.
15. How to Make a Cheap Countertop with a Herringbone Pattern
These gorgeous worktops have a beautiful herringbone pattern. They would look fantastic in any Shaker-style kitchen. And they're actually very economical to make. Check out the information below the video for links to all the tools and supplies you'll need. There's also a link to a written project tutorial to give you more detailed information. The video shows you every step of the build, and even shows you how to install the finished countertop.
16. Completing Our Rustic Wooden Countertop
This lighthearted video will suit anyone who likes their DIY guides delivered with a smile! It shows how to construct a rustic wooden countertop for a kitchen island. It begins by explaining how to remove the existing countertop, so it's helpful if you're remodeling an existing kitchen. Most steps are shown in real time, so there's plenty of opportunity to see exactly what's being done. It skips milling the wood though, so if you need guidance on that, you'll need to find another source.
17. How to Make a Countertop Out of Wood Flooring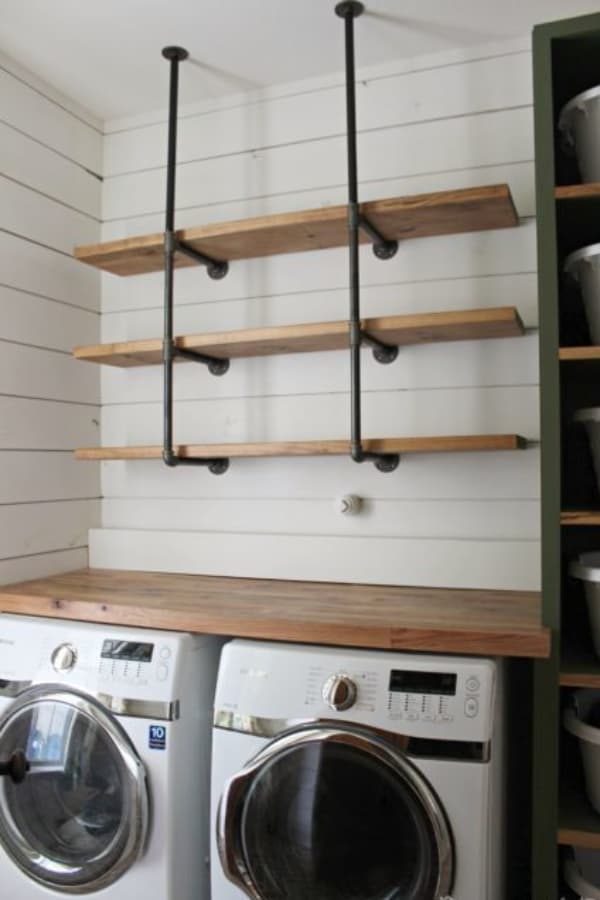 This ingenious plan offers a shortcut to creating a gorgeous butcher block wood countertop. It uses wood flooring to avoid a lot of cutting and gluing. And because the flooring sits on a plywood base, you'll get lovely thick countertops that look like they've cost a fortune. There are loads of photographs of every stage of the build. If you don't like guides with too much text, this is a great option.
Ready to Make Your DIY Wood Countertop?
That brings us to the end of our round-up of guides to making a DIY wood countertop. We hope you've been inspired to give it a try! You can get brilliant results without having to spend a lot of money. And you'll have the satisfaction of knowing that no-one else has a countertop just like yours.
There are plans here for all levels of DIY skill. And there are options that will work for big kitchens and small spaces.
Whichever one you choose, we hope you enjoy making your new wood countertop!