Wine racks are simple and fun projects that are ideal for novice DIYers – they usually don't cost much, and you don't need vast experience in woodworking to succeed.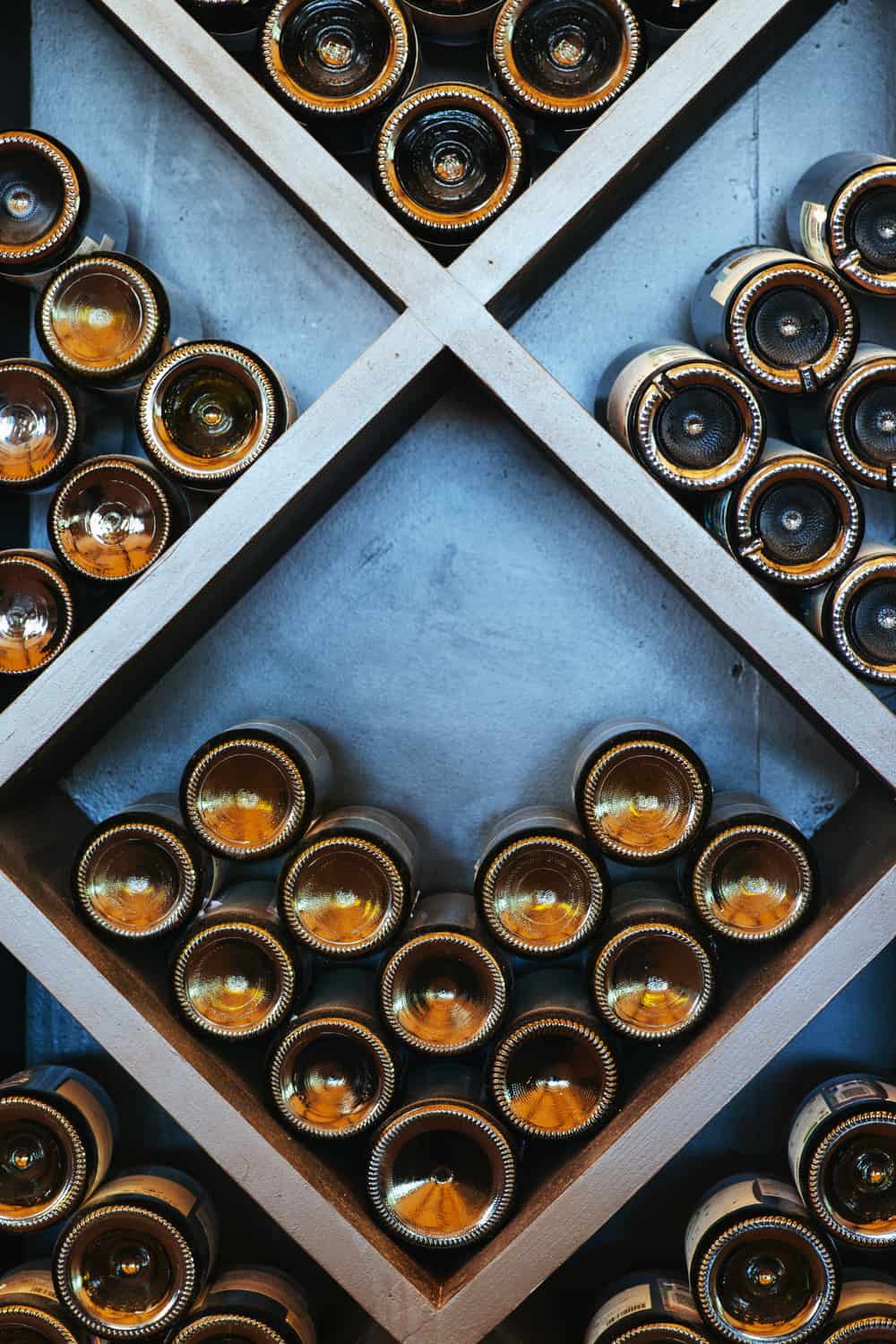 For anyone who wants to try, we've scoured the internet to see what other people have been trying – and as a result, here are our top 19 DIY wine rack plans that you can try at home.
1. DIY Wine Rack – Shanty 2 Chic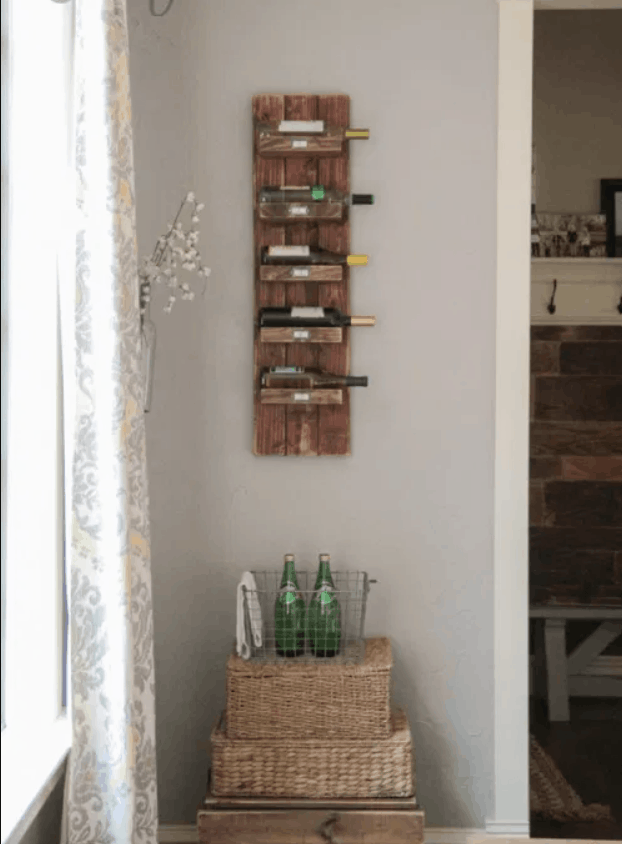 To starts, here's a plan from a site that we always enjoy. As you can probably guess from the name, this blog specializes in taking old items from around the house and transforming them into something beautiful and new. In this edition, we see how they make a cute and stylish wine rack from a few basic materials – and if you want to do the same, make sure you check it out!
2. Homemade Wine Rack – Part 1: Design and Materials
Here's a YouTube channel that teaches you how to DIY everything to do with wine – including making the drink itself! This video is the first part in a series that shows you how to make your own rack, focusing on the materials you should use. If you then want to find out how to put the wine rack together, you can also watch the other videos in the series. This is a detailed plan for wine aficionados, so if you want something high-quality and professional, this is the video for you.
3. DIY Wine Rack – Cumbria Estate Winery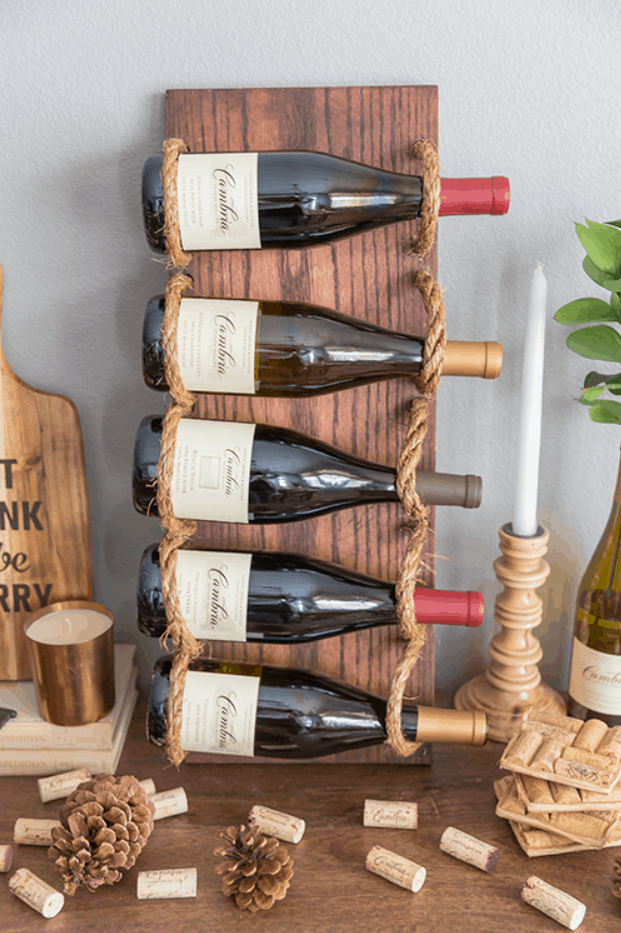 This plan is for a wine rack that is intended as a gift – but as you can see in the photos, it looks great, and of course, you can also make one from yourself if you prefer! We love the rustic look of the rack, and the steps you need to follow to build it aren't too complicated either, meaning almost anybody will be capable of completing this project. A fun plan that we enjoyed reading.
Check this tutorial
4. DIY Christmas Present – Countertop Wine Rack
Wine racks make great gifts, which is probably why so many plans are intended to show you how to make racks to give to people. In this video, you will find out how to make a countertop wine rack that any wine lover will love to receive – but as ever, you can also just keep it yourself if you prefer!
5. Wine Bottle and Stemware Rack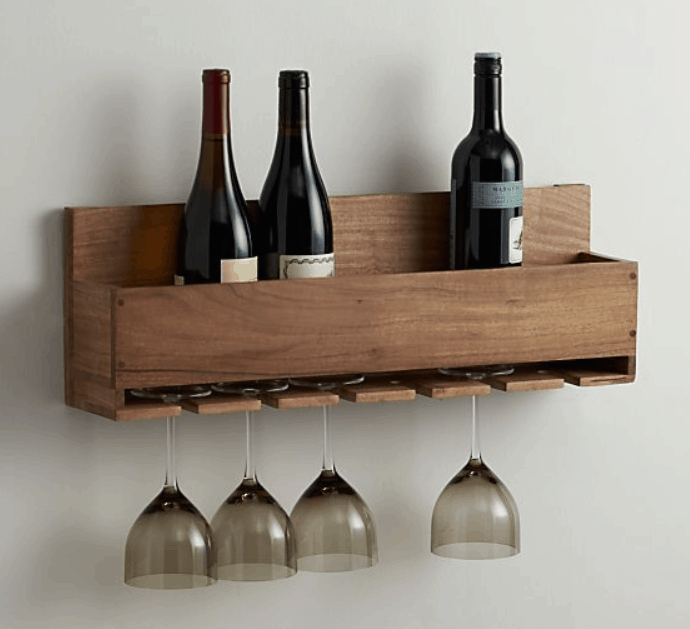 We love this simple wine rack that also doubles up as a wine glass holder. It's not the kind of rack that is designed for storing lots of bottles – it only holds four or five – but as a decorative element, it will add a classy touch to any classic or contemporary interior. The plan itself is well written, and it includes detailed measurements as well as a step by step guide for recreating one at home – so why not give it a try?
6. DIY Floating Wine Rack
Wine racks come in a huge variety of shapes and sizes, and the one you'll learn to make in this tutorial is a floating rack that sits on the wall, saving space while also giving your room an extra touch of elegance. The YouTuber demonstrates everything clearly, and when finished, the rack is then fastened securely to the wall, so there's no need to worry about it falling down once you're fixed it in place.
7. Easy DIY Wine Rack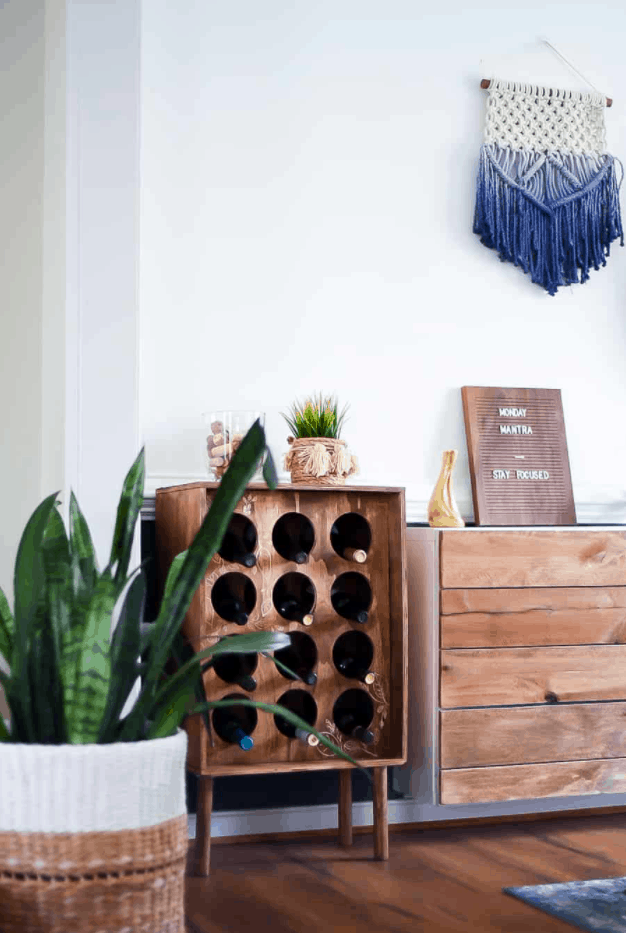 One of the best things about wine racks is that they can be such simple DIY projects, making them suitable even for beginners. This means if you are a DIY novice and are looking for something to work on that will help build your skills and allow you to learn some of the basic techniques, making a wine rack could be an excellent choice. If that sounds like the kind of thing you want to try, this plan might be just what you had in mind.
8. The Industrial Wine Rack
Some DIY projects look extremely impressive when they're finished, but when you break them down into steps, they're much easier to complete than you might imagine. That's the case with the wine rack in this video – it's a large wall-mounted model with space for bottles on top and glasses below, and you're sure to impress your guests when you tell them you made it yourself.
9. The Cheapest Way to Build Your Own Wine Rack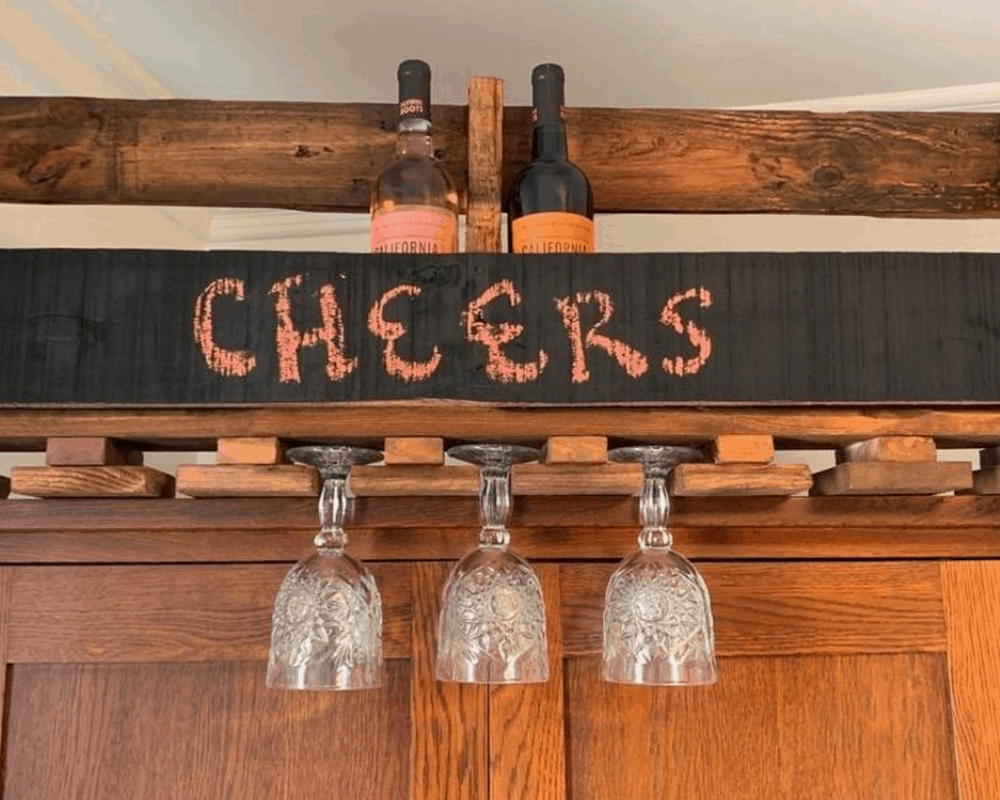 If you want to add a personal touch to your home by adding your own DIY wine rack, there's no need to spend a fortune building it – the rack they show you how to build in this plan was made from pallet wood and can be completed for under $50. We love the rustic style, too – and as the blogger writes, if you add a chalkboard and a glass holder, it looks even better.
10. DIY Plywood Wine Rack
The racks you'll learn to build in this tutorial are also inexpensive models, this time made from plywood along with a few other materials that will cost you next to nothing to obtain. These racks have a large capacity, too – they're designed to hold up to 118 bottles each, so if you plan on building a wine cellar in your home, this kind of rack will be ideal.
11. How to Build a Modern Standing Wine Rack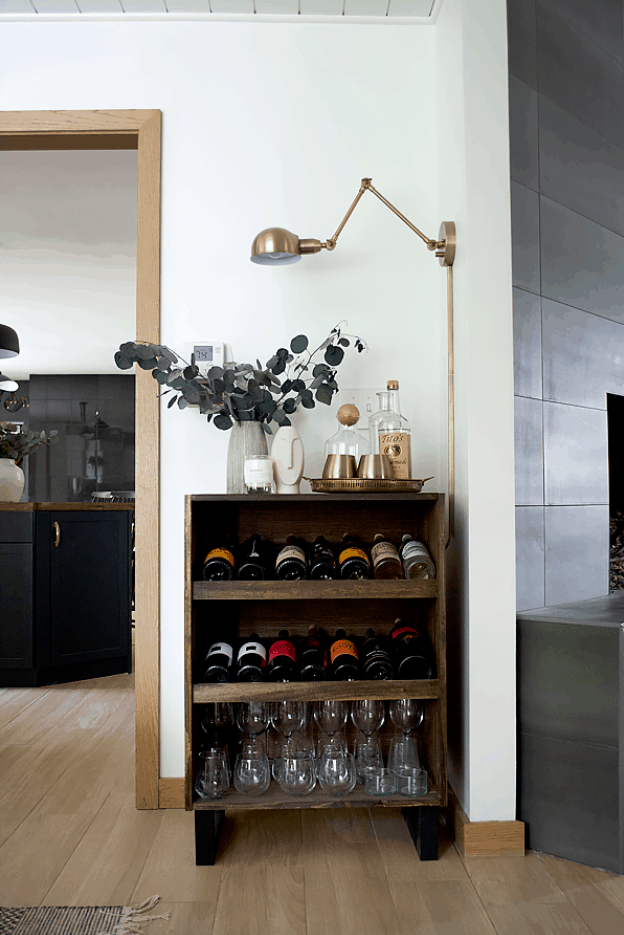 Although basic wine racks can be simple and functional, there are almost infinite variations, allowing you to create something that looks fantastic as well as doing the basic job of holding your bottles of wine. The free-standing wine rack this blogger makes is a perfect example of this, and this is a piece of furniture that plenty of people will enjoy trying to build at home.
12. Easy 10ft Tall Wine Rack with Limited Tools
If you consider yourself something of a wine connoisseur, you'll need a rack that holds more than just a couple of bottles. However, you might also not want to spend lots of money unnecessarily when buying one, in which case, this plan for a 10ft tall wine rack you can build with only basic tools will probably be of interest. We've seen quite a few YouTube plans by this couple, and we love them all – and this tutorial for a wine rack is no exception. Great work guys, keep them coming!
13. Build a Wine Rack with DIY Pete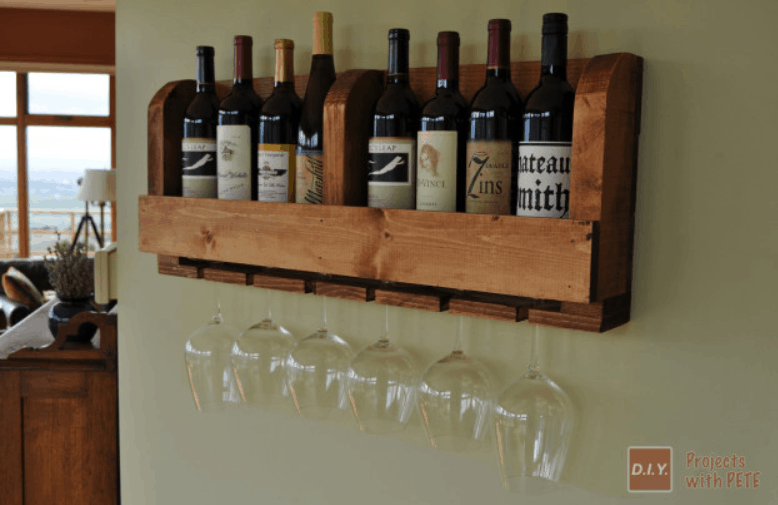 Here's another plan for a classic wall-mounted wine rack with space for six bottles on top and glass holders below. We like the way all the steps are explained logically and clearly, and there's also a video to show you how to do it, making this a simple plan that almost anybody will be able to replicate at home.
14. DIY Dresser Wine Rack with Ken Wingard
In this short video from Hallmark's official YouTube channel, you'll learn how to make a Parisian-style dresser wine rack with Ken Wingard. As with many of the plans we've seen, the final result is deceptive – it looks like the kind of piece that would require advanced carpentry skills whereas in truth, anyone with even just a little woodworking experience will probably be able to pull it off. So if you want a wine rack like this, what are you waiting for?
15. DIY Wine Rack from an Ex-Ikea Shelf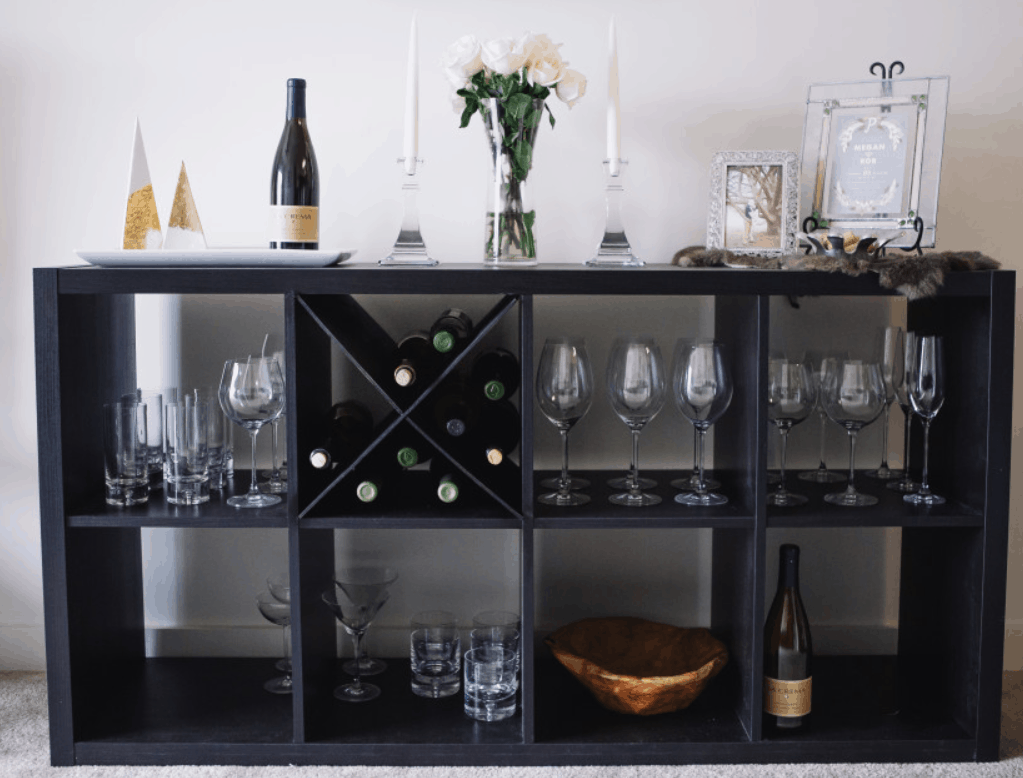 Nowadays, there are quite a few plans online that teach you how to repurpose Ikea furniture – so much so that it's almost become a sub-genre of DIY in itself. With this one, you'll learn how to make a wine rack from Ikea shelves – so if you have something like this that you're just going to throw out anyway, attempting a project like this is a far better solution.
16. Building a Wine Rack with the Neighborhood Carpenter
Aside from the dodgy acting in this video that makes the presenters come across as fairly creepy, this is a useful plan for building a basic functional wine cabinet that won't cost you make to recreate. Another interesting video to watch if you're looking for inspiration.
17. DIY Built-In Wine Rack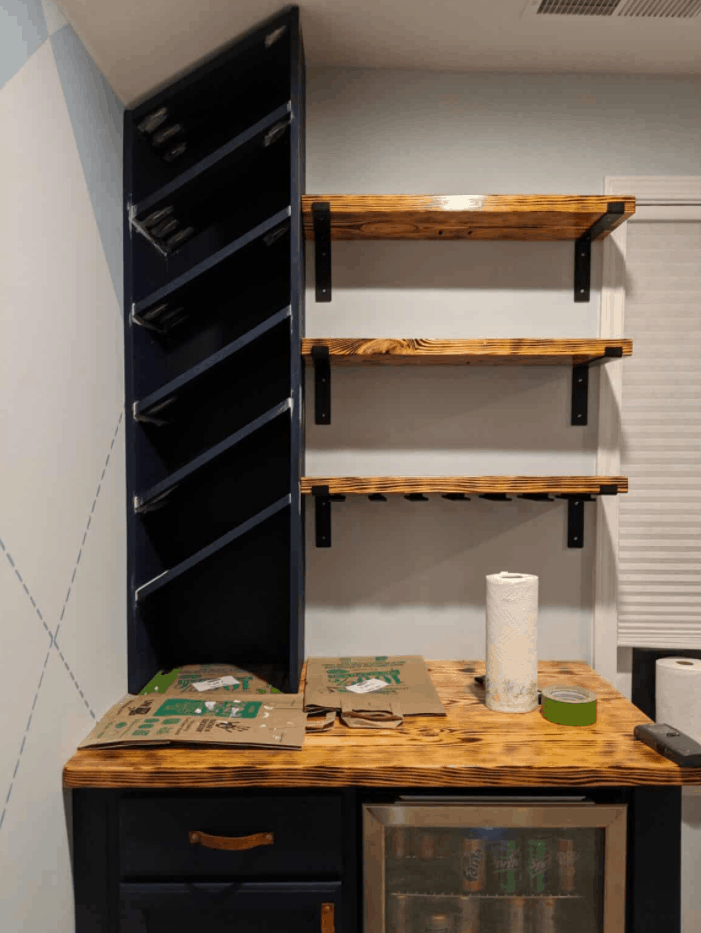 The stylish wine rack we're taught to make in this plan is one of our favorites. It doesn't cost a lot, is a project that will keep you occupied for two days and makes great use of some otherwise empty space, making it well worth a read.
18. How to Make a 24-Bottle Wine Rack Storage Cube
The wine rack in this plan is more decorative than useful since it will be awkward to move the bottles around each time you want to take one out. However, it looks great, so if you're not a big drinker and want to have a few bottles on display, this could be a plan worth considering.
19. DIY Countertop Wine Rack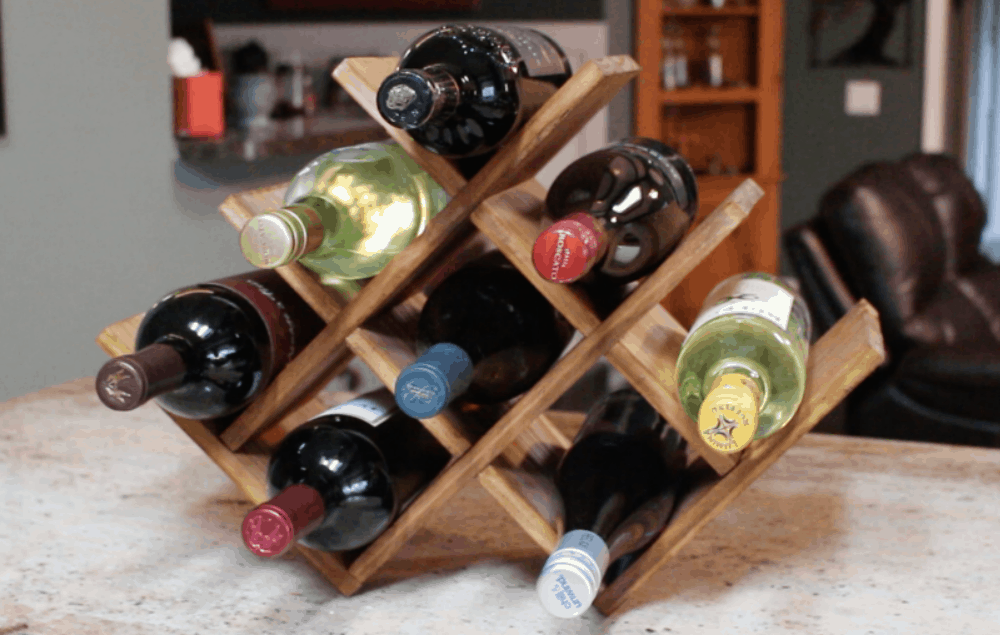 In this plan, you'll learn how to create a cute countertop wine rack that would be ideal for smaller homes. It holds up to eight bottles, and it looks great too, making it a perfect DIY project that you can give as a gift to any wine lover you know.
Stylish and attractive decorative elements
Wine racks are not only functional items but are also attractive and stylish elements that can add an extra touch of class to any space – and they're also an easy DIY project that anybody can attempt.
We hope you've enjoyed reading these plans as much as we have finding them for you – and above all, we hope we've helped you find the inspiration you needed for your next DIY project.