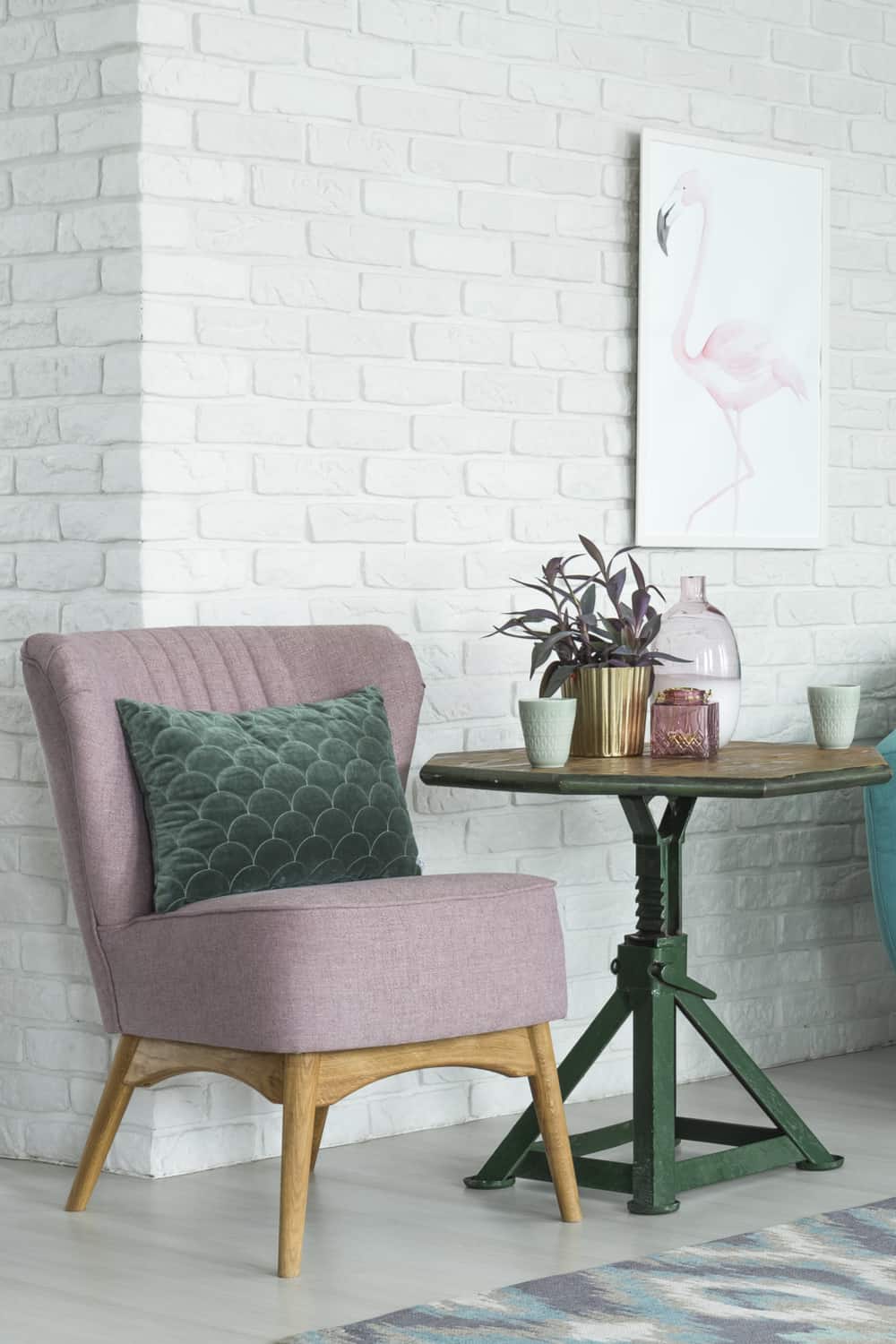 Are you about to throw your old chair away? But did you know there's one amazing trick that helps cover every scratches, dirt, and tears in your chair and makes it look like a newly bought one? It's simple – chair covers!
Before buying some new chairs for yourself, you must go through all of these awesome DIY chairs, cover ideas in this post. What's more, chair covers are easily washable and can level-up your kitchen decoration instantly once you hit a fabulous color coordination.
1. How to Make Removable Dining Chair Covers
If you've started sewing after a long break or if you're a beginner in it, this tutorial is perfect for you. Make removable dining chair covers by following every step detailed in the video.
The Velcro closures at the back of the cover allow easy removal for washing and changing of covers. If you're not sure what materials and tools you need, make sure to check the description box for details.
2. Parson Chair Slipcovers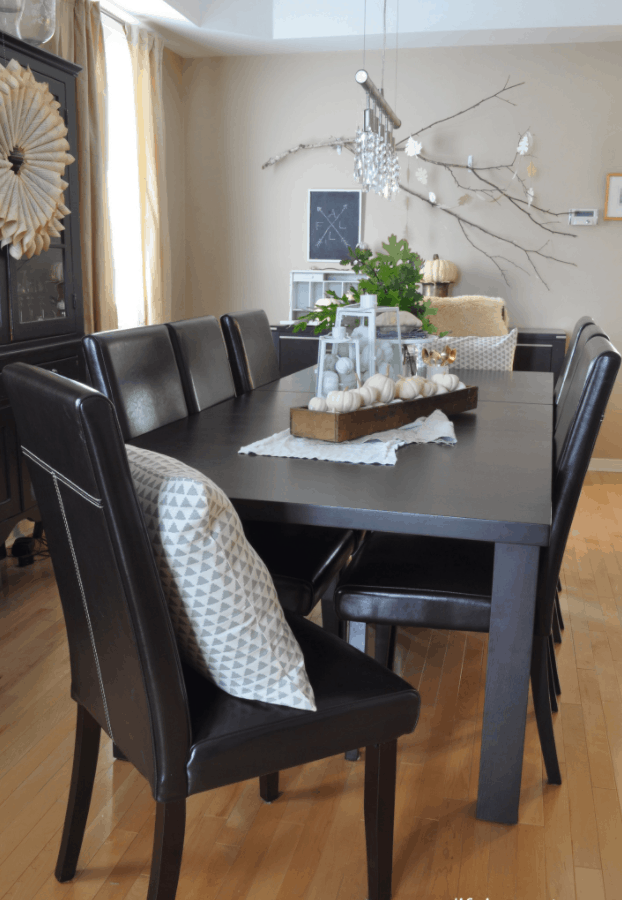 Parson chairs are one of the most comfortable dining chairs, and their maintenance is easy as well. If you're willing to make some slipcovers for your parson chairs using drop cloths, you must give this blog post a read.
You'll find out an excellent way of making a pattern using newspapers. However, I would recommend this tutorial only if you're pretty decent at sewing and don't need any step-by-step guide.
3. DIY | How to Make Removable CHAIR COVERS
In case you just want to sew a cover for a chair seat, here's the perfect tutorial for you. If you don't believe it, check the comment section yourself. The tutorial is incredibly easy to follow along as well.
If you're into DIYing and upcycling clothes, this channel has many such videos. You can even find a dog rain jacket DIY on Claudia Thomas. How adorable is that?
4. How to Make Chair Covers With Sheets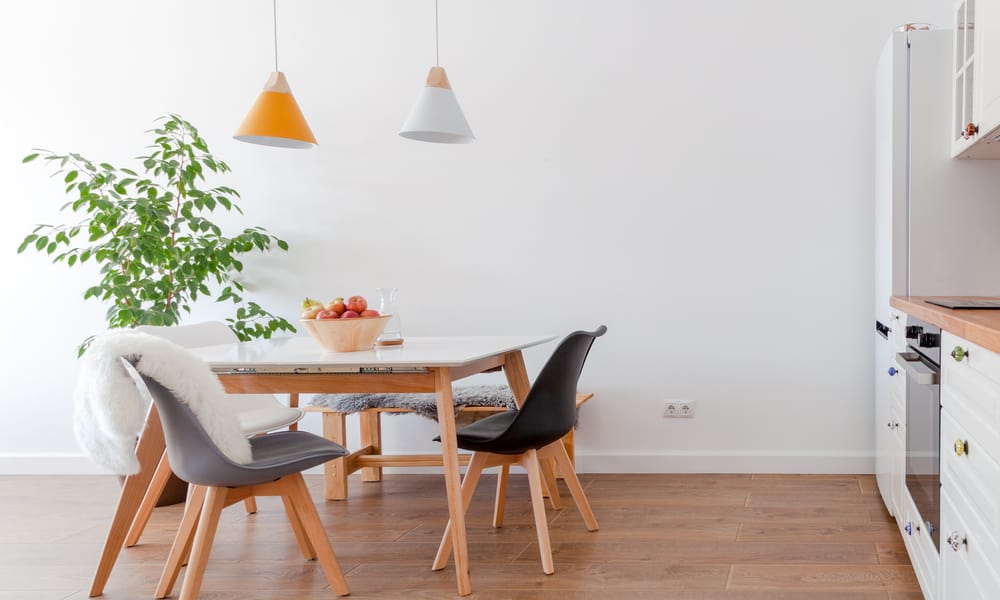 What's the point of reading all DIY chair cover posts that require sewing when you don't even know how to sew in the first place, right? Well, to all those friends who don't know how to sew, we've got you covered as well.
On this site, you'll learn how to make chair covers using sheets, pins and ribbons. Moreover, keep scrolling down for more surprises as you may find many such DIY cover tutorials on HomeSteady.
5. How to Make Chair cover | DIY Chair Cover |Easy Cutting and Sewing of Chair Cover at Home| SaliqaMag
By following this DIY tutorial, you can make a chair cover that covers both the seat and the backrest using stretchable fabric.
If you have a standard-sized chair, you can follow the measurements provided in this YouTube tutorial. However, even if your chair size is different, the lady in the video has described how to take measurements, make a pattern, and sew thoroughly.
6. Removable Dining Room Chair Covers – An Easy DIY That You Must Try!!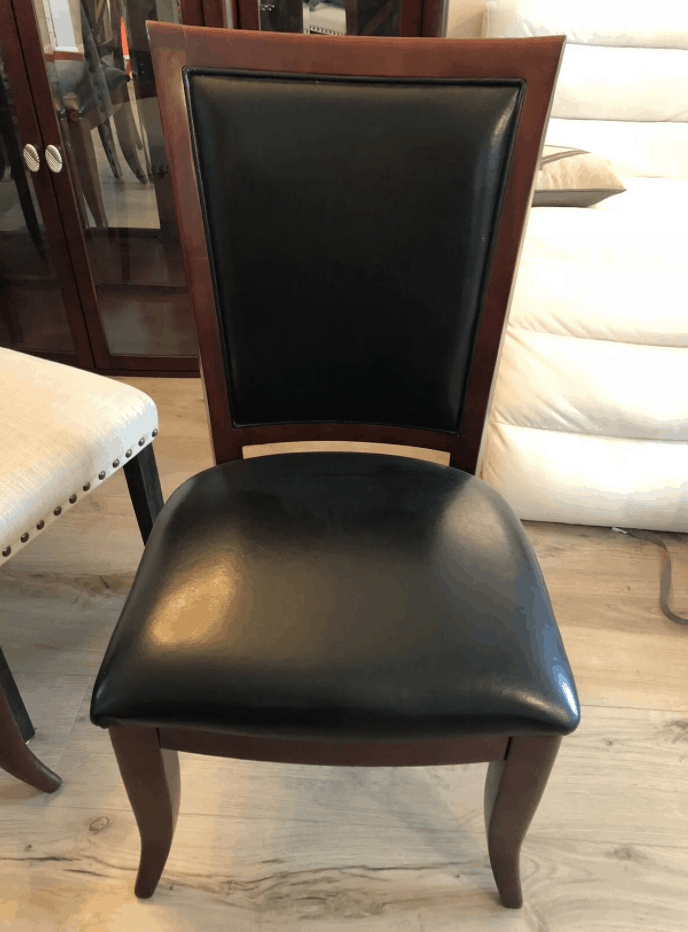 Here's another dining chair seat cover written tutorial along with materials required and detailed step-by-step instructions. The use of elastics makes the removal and insertion of covers super easy.
As these DIY chair covers are extremely easy to make, you can even make many such covers using different patterned and colored fabrics such that there is one design that matches every occasion/celebration in your home.
Check the Tutorial Detail
7. DIY Chair Cover Simple,Quick and Easy | MATV
If you're looking for a to-the-point tutorial with no unnecessary bluffs, you can watch this tutorial without a doubt. In 9 simple steps, you'll make yourself a brand-new chair cover!
The chair cover you'll make by following this video will cover the chair seat and also the backrest. MATV also has many DIY clothing tutorials as well as various tasty recipes in case you're interested in those things.
8. How to Make Simple Slipcovers for Dining Room Chairs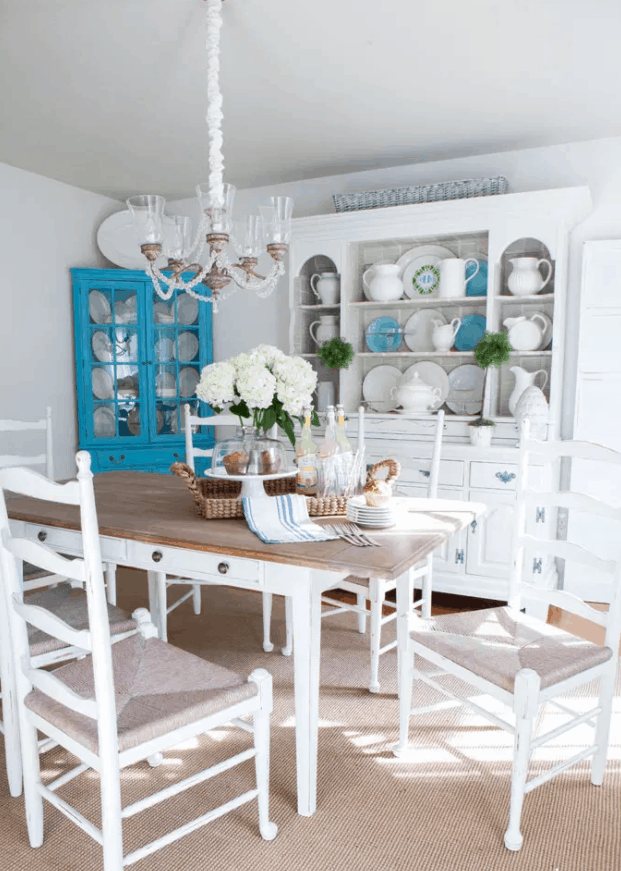 This DIY chair cover is so fancy that you'll have to be prepared to answer your guest's 'How to' questions once they see these covers. The procedure is also pretty simple, but this cover is only for the backrest, and the seats are not covered.
Nevertheless, you can always choose any other chair seat cover DIY tutorial and DIY a pair using the same fabric or different colored or patterned fabrics that complement each other.
9. Style 6 : How to make Chair Cover | DIY Chair Cover
If the foam seat of your chair is quite bulky and you don't have any stretchable fabric lying around your house, this is the tutorial you must follow.
In this DIY, the creator uses different fabric pieces to cover the back and the seat cushion of the chair that results in a chair cover that fits like a glove. Fun fact – a ruffle is also attached at the bottom of the chair.
10. DIY Stenciled Parson Chair Slipcovers…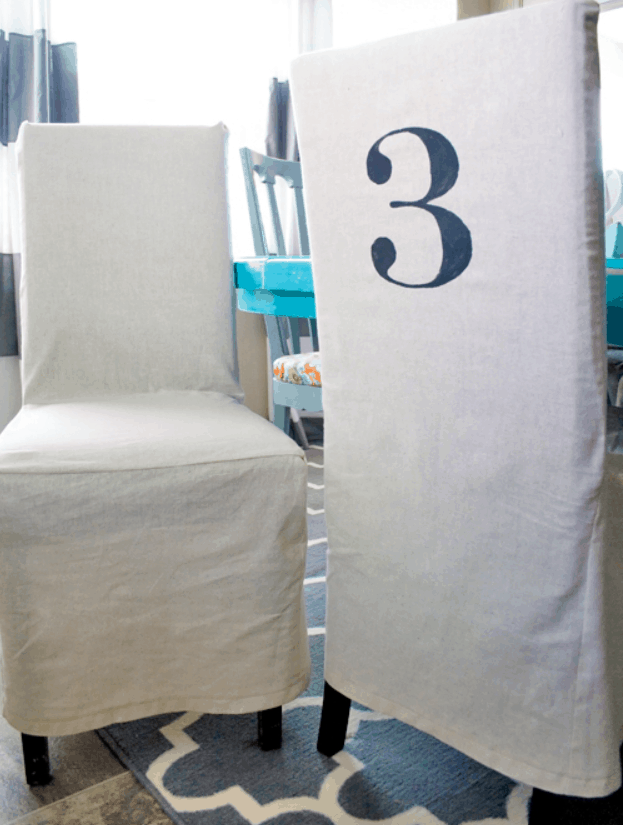 If you're more into vintage and authentic covers, this tutorial is a no-brainer. The blogger also paints numbers onto the back of the fabric. Likewise, you can also paint any designs or names or logos and make the covers more precious.
You can find easy-to-follow guidelines along with figures on this blog. On Ruthiebemaude, you can find many such creative DIYs mainly related to fashion and home decorations.
11. Basic Upholstering Dining Chairs – DIY by Tanya Memme (As Seen On Home & Family on Hallmark Channel)
If you don't know how to sew, then it seems like we've got a winner for you! The fact that the Youtuber stapled the fabric onto the chair cushion instead of sewing them is very impressive.
The combination of patterned and plain green fabrics in the video looked exceptionally stunning. You can choose your fabric similarly, i.e., fabric that lies in the same family, or you can even use one type for all the chairs.
12. DIY Barstool Slipcovers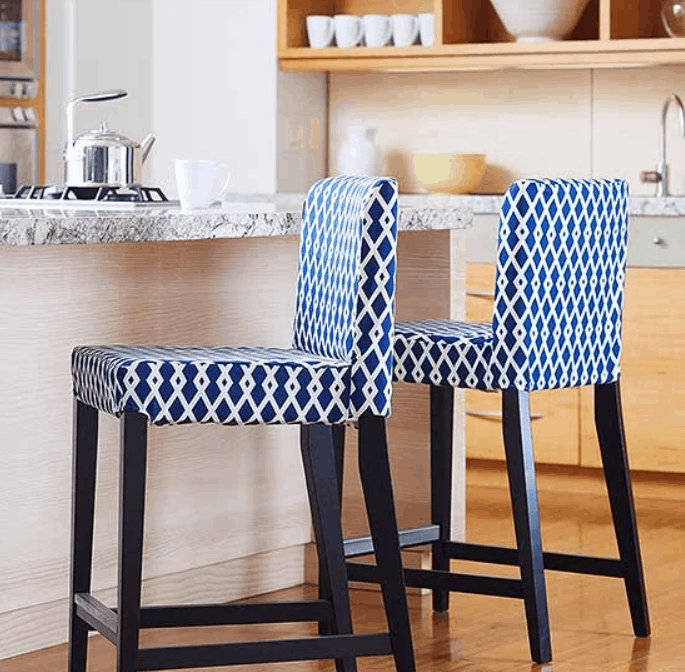 Counter barstools make things a lot easier in the kitchen. Especially if your family is too big to fit in dining table chairs, you must have these barstools lying around your kitchen.
To your surprise, you can even make barstool chair covers by following this simple tutorial. If your barstools are from IKEA, there's a big bonus waiting for you – free pattern!
13. How to make dining chair slipcovers (tie on with ruffle/pleated skirt)
Both the chair and the chair cover in this YouTube tutorial are extremely adorable. The Youtuber makes a seat cover with added ruffles for her chair. What's more, the cover is kept in place by tying a beautiful bow knot at the back of the chair.
If you have a similar wooden frame chair, you can also find upholster the back of the chair video on Miss Mustard Seed channel.
14. How to Decorate Chairs with Scarves!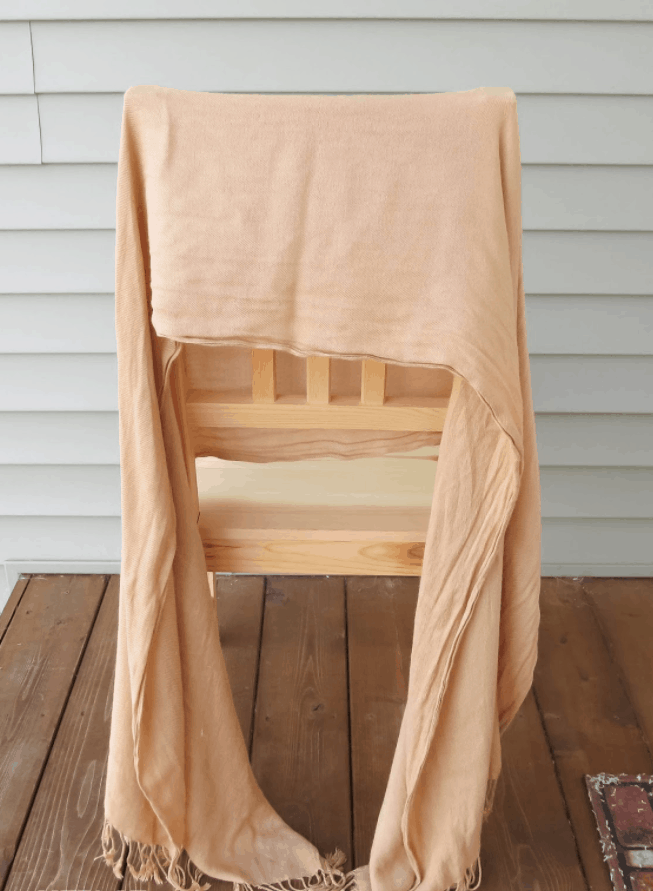 Not everybody wants to dress their chair for hiding the flaws or for the motive of keeping chairs clean. Keeping the fact that someone might be interested in decorating them instead on mind, we've added this excellent way of decorating chairs with scarves on our list.
No sewing is required, and you can even decorate a plain wooden chair using this method. If you're intrigued by the idea, visit the site for the tutorial.
15. DIY Chair Slipcovers From Dropcloth // Shabby Chic Table
In this video, the Youtuber paints her black table white and also gives you ideas on making chair slipcovers using a drop cloth.
She also adds a pleated piece onto the cover such that the entire bottom area of the chair is covered. Most importantly, make sure to wash the fabric using hot water before sewing as drop cloths tend to shrink when washed.
16. My Morning Slip Cover Chair Project Using Remnant Fabric (no sewing needed!)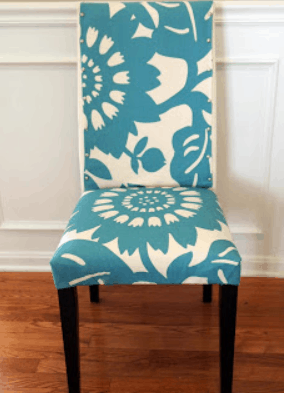 Were your eyes skimming through this post in search of a no-sew project? Well, here's another one. This blogger used fabric glue and a staple gun to attach the fabric to the chair.
The only disadvantage of this no-sew project is that the removal and changing of these covers are not as easy as those covers that require sewing.
17. DIY: How To Make a Chair Cover / Slip Cover Tutorial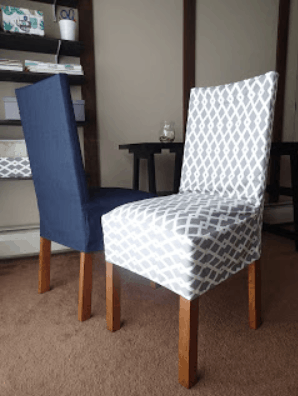 This project will probably take you around an hour, and the fabric worth of $10 is required per cover. Once you add cushions to your chairs and sew covers for them as instructed in this blog post, your basic chairs will look expensive and brand-new.
If you don't believe our words, there are a number of comments on the blog post that will testify to the simplicity and fantastic results of this DIY project.
Summary
From DIY chair covers that require sewing to decorating chairs by just using scarves, we've given you plenty of options. Now, you cannot give 'I cannot sew.' reasoning to yourself when you feel lazy to DIY some chair covers.
Choose any one of these 17 DIYs and let your inner creativity unleash. Who knows, you might make some fantastic chair covers and absolutely transform the look of your chairs.