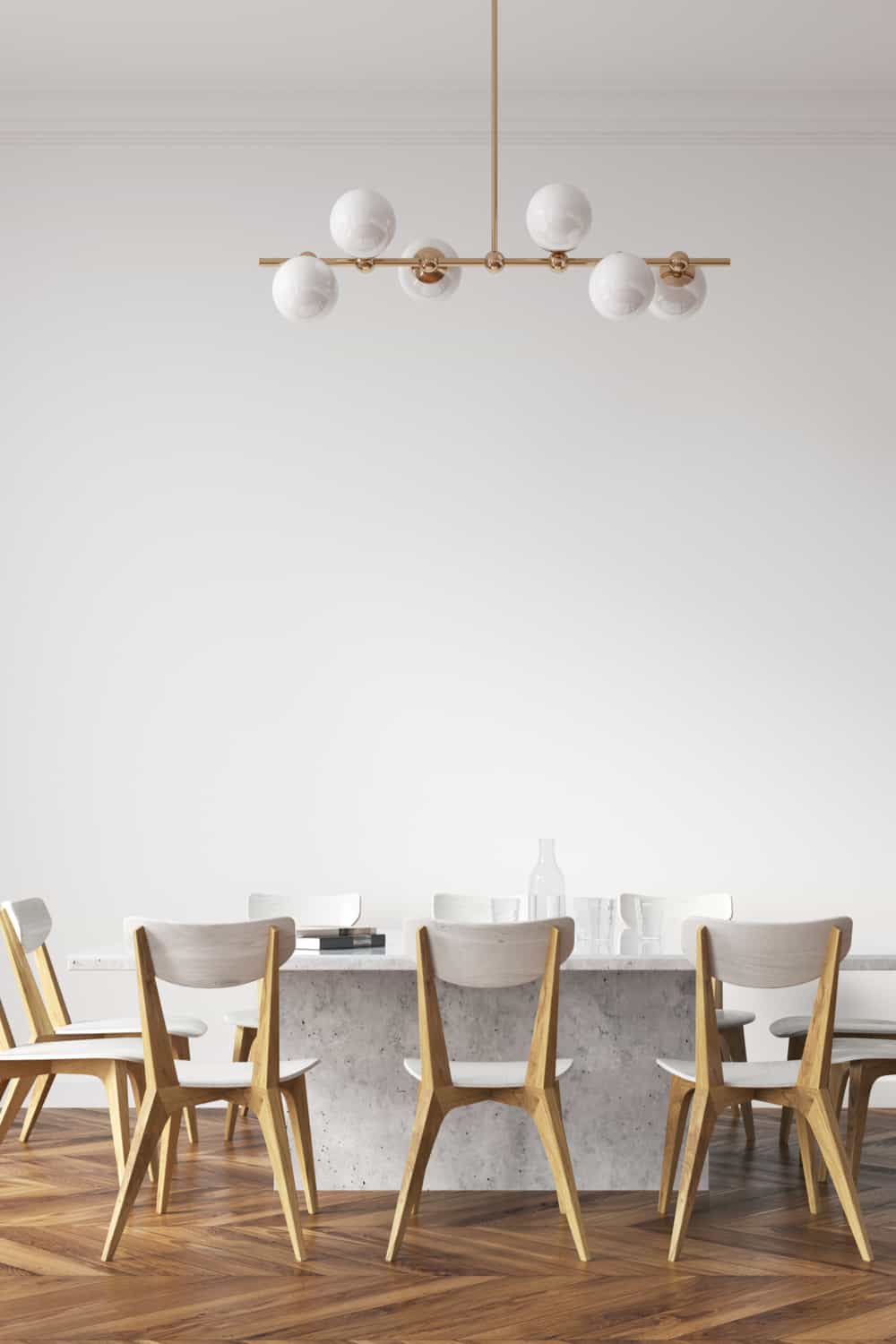 Are you wondering whether to buy a few dining chairs or make them instead? If yes, you should definitely go for DIYing dining chairs, given you have the required set of tools and skills.
Not only can you have fun while making these chairs, but you'll also be saving a lot of money. Here, we've listed some of the best DIY dining chair ideas we've come across on the internet.
The designs and sizes of these DIYs vary from one another, and you can go with the one idea that best matches your taste.
1. How We Built Our Own Dining Chairs | With Template!
These DIY dining chairs are extremely fancy and look very store-bought. The link to the written blog is mentioned in the description box. If you want to build a chair like this, you'll have to buy a wooden as well as a printable template beforehand.
However, if you're very good at woodworking and can design your own template for the chair, that would be the absolute best.
2. DIY Modern Plywood Chair | How To Make Two Chairs From One Sheet
Despite being made only up of Baltic birch plywood, the Youtuber claims that the modern chair he DIYed on the tutorial video is very sturdy. You can find all the tools he uses on the description box, and the measurements are mentioned in the video.
The comment section is full of praises. Why wouldn't it be? After all, the chairs are incredibly stylish, and he built two of them using just one sheet!
3. Dining Chair From a 2×4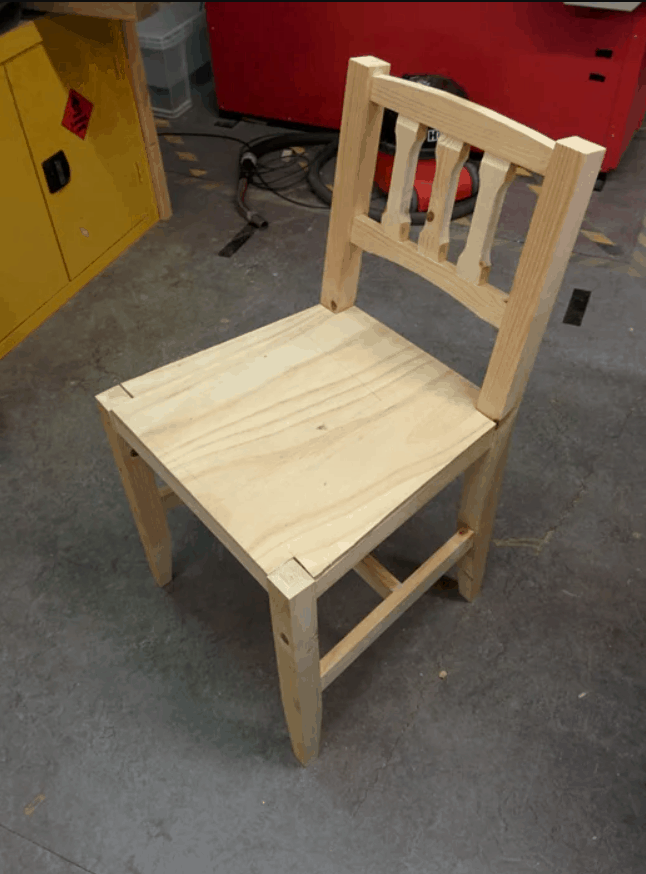 If you're a minimalistic person, you'll love this chair design. As long as it fits the purpose of being a chair, i.e., comfortable to sit and sturdy enough to tolerate weight, you don't need to waste your precious hours on complicated projects.
This tutorial is quite descriptive, and you won't be stuck in any of the steps. Remember to read 'Step 9' on which the blogger has written the lessons he learned from this project.
4. Building a DIY Modern Chair || The Oak Triangle Chair
Though not exactly a dining chair, this luxurious would make an excellent one if you increase the chair's height such that it fits your dining table.
The plan for this chair is already deleted from the Youtuber's website. So, only proceed to build this DIY chair if you're excellent in woodworking and can figure out the cut list based on this video tutorial alone.
5. FREE DIY FURNITURE PLANS TO BUILD A FRANCINE DINING CHAIR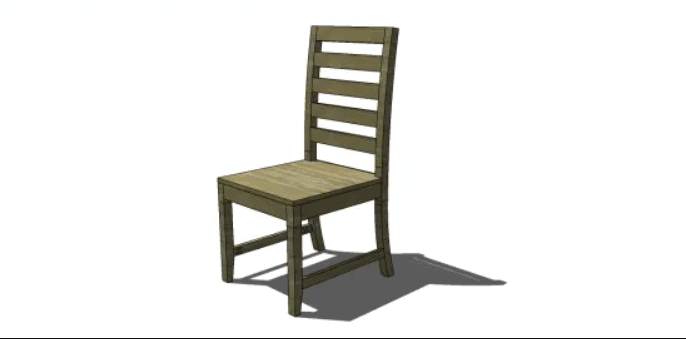 Make this 19" long X 22.5" wide X 42" tall dining chair by following this step-by-step written tutorial. The estimated cost for this project is only $25 and will be much lesser if you own a few supplies or lumber beforehand.
The cut list and material list are clearly mentioned. Most importantly, before following the steps to start the build, make sure to give the 'Instructions' section a read.
6. 6 DIY Dining Chairs For Less Than $100 (Simple!)
While most of the dining chairs are priced around $100 for a pair, with this tutorial, you can make six of them for less than $100. Moreover, if you think that only four of these chairs would be enough for you, you can build them for around $50.
These DIY chairs look rustic and authentic, and the tutorial is easy to follow with cut and material lists mentioned in the video description.
7. DIY Wingback Dining Chair – How To Build The Chair Frame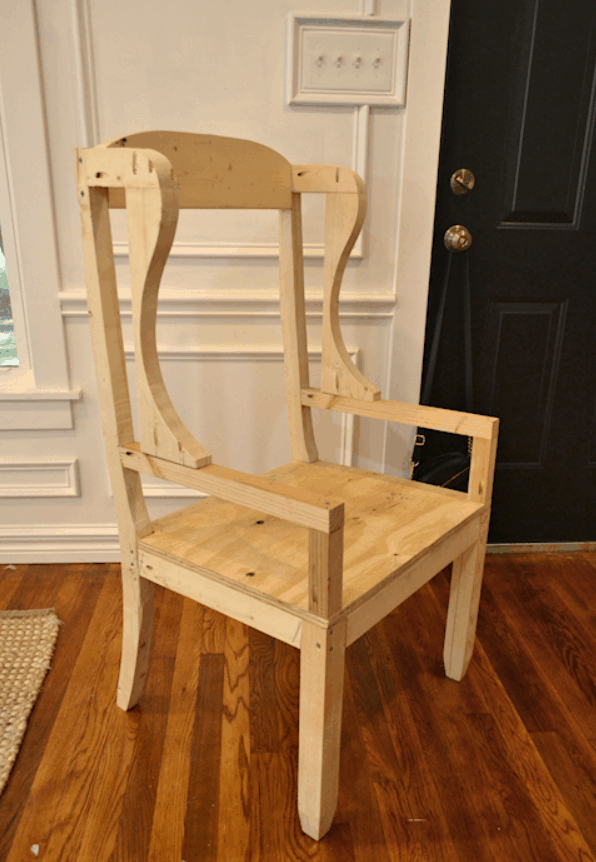 When you're putting a lot of effort and time into making a DIY dining chair, you might as well make the most comfortable one. In this blog post, you'll be guided on how to make a chair frame.
To complete the entire project, you must also read part 1 and part 2 of DIY upholstered wingback dining chair blog posts on the same site Addicted2Decorating.
8. How To Make Simple Wooden Chairs
Excluding the hardware and finish, this DIY project with the cost you around $12 per chair. Isn't that extremely affordable? On top of that, foam is used on the seat of the chair, which is then covered with fabric.
To make this comfortable yet economical chair, follow this YouTube tutorial by Red White and Blue Woodworking. The dimensions for the cuts are mentioned in the video itself.
9. DIY Upholstered Dining Chairs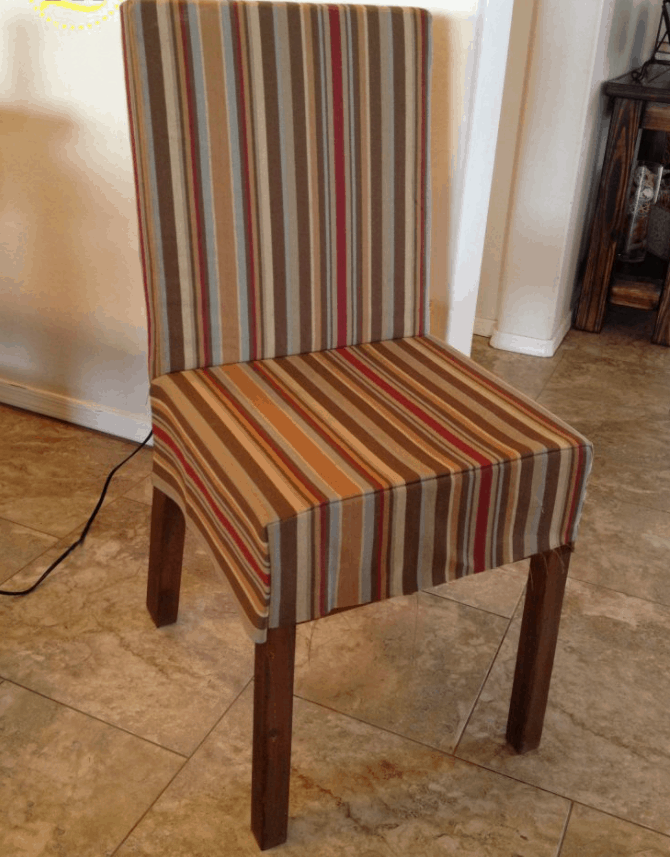 You can make a beautiful vintage Parson chair by following this written tutorial. Though the tutorial can be confusing to comprehend as the dimensions, cut list, and supply list are not focused individually, the result is gratifying.
The addition of foam and fabric to the chair makes it very comfortable and stylish. What's more, it costs you only around $40 to make this stunning chair.
10. Classic Chairs Made Simple
This DIY dining chair is of dimension 22.5" X 19" X 38.25". If this size is big for you, you can scale down the measurement of all the cut pieces accordingly.
The steps are elaborated very clearly with the help of illustrative figures. Including the cost of cushion and fabric for the seat, the chair's total cost is less than $20.
11. Making a simple and easy Dining chair
Though this DIY dining chair project is pretty simple comparatively. However, we would recommend you to follow this tutorial only if you are experienced in woodworking and can figure out the cut list and supplies needed yourself as no such list, or an elaborate plan is provided in this video.
12. How to Build a DIY Farmhouse Chair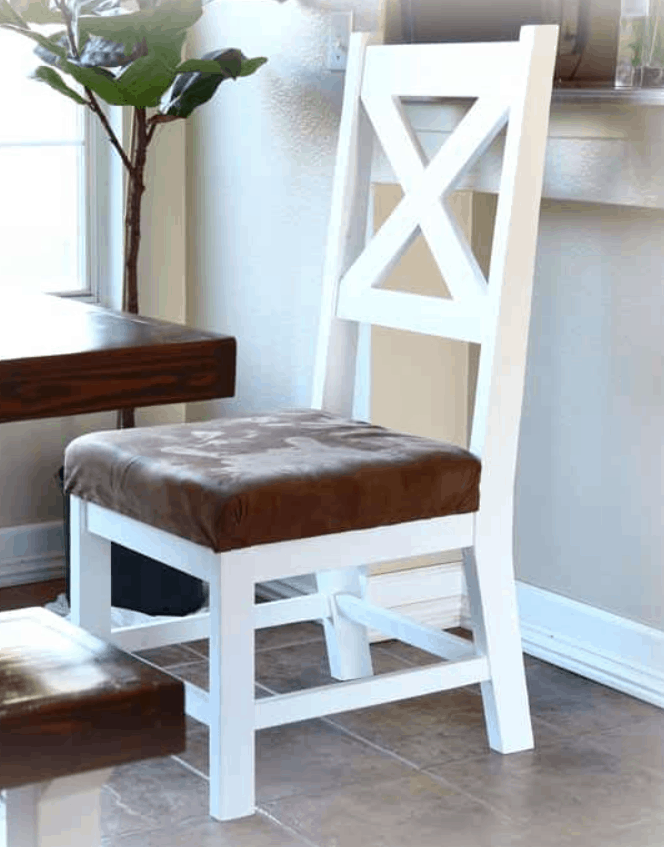 If you find a dining chair with a tall back comfortable, you must make this DIY farmhouse chair. The blogger built this chair to match their farmhouse table. You can customize the chairs to match your table similarly.
Dimensions, cut lists, materials, and tools lists are all included in this blog post. You can also download a printable pdf for your ease.
13. Dining Chair
This DIY chair is minimal, modern, and classy at the same time. If you couldn't paint a picture, head over to the tutorial to have a look.
However, you'll have to pay for the package that consists of the plan for this project, printable template files, and a long step-by-step video where the Youtuber elaborates everything from design to finishing of this project.
14. Elegant Pallet Wood Dining Chairs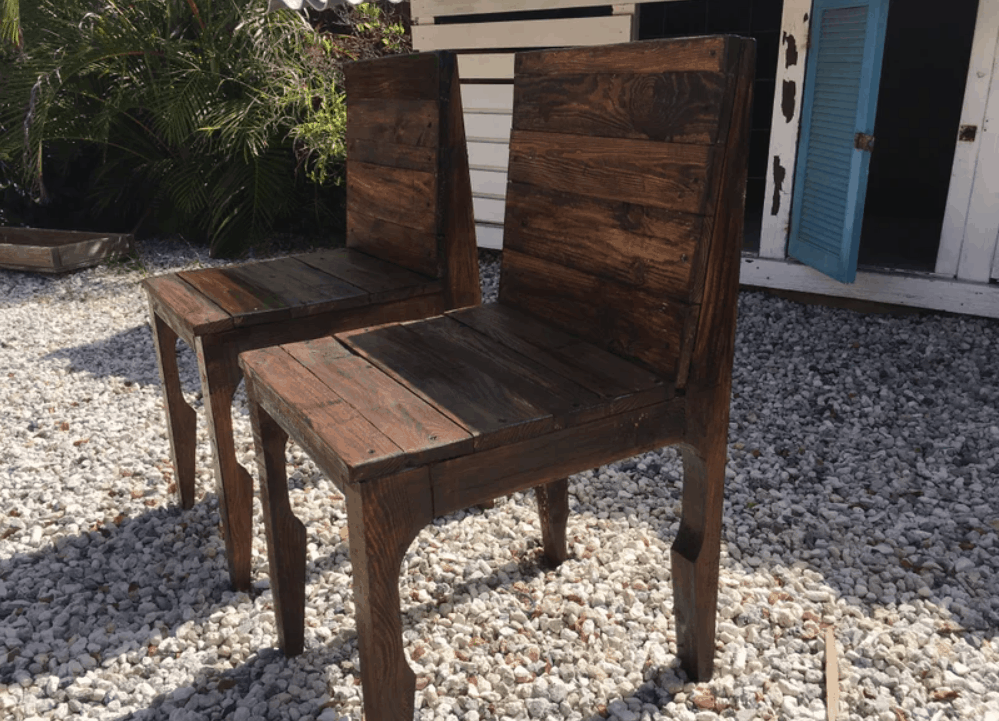 This blogger on Instructables realized that he needed to design and make a light yet sturdy pallet chair because all the designs on the net were very bulky.
And the result of his dedication is very stunning and elegant. If you also want to make such pallet chairs, head over to this site where the blogger has mentioned all the details you need.
15. Building a Midcentury Modern Dining Chair – Shaun Boyd Made This
If you want to give an ultra-modern touch to your kitchen, you will love these dining chairs. These chairs don't look in any way similar to a regular dining chair and have a unique style of its own.
To build this mid-century dining chair, you'll have to purchase the plans and template of this project. The link on the description box leads you to the website Shaun Boyd Made This, where you can discover such exceptional furniture DIYs.
16. Upholstered Wood Dining Chairs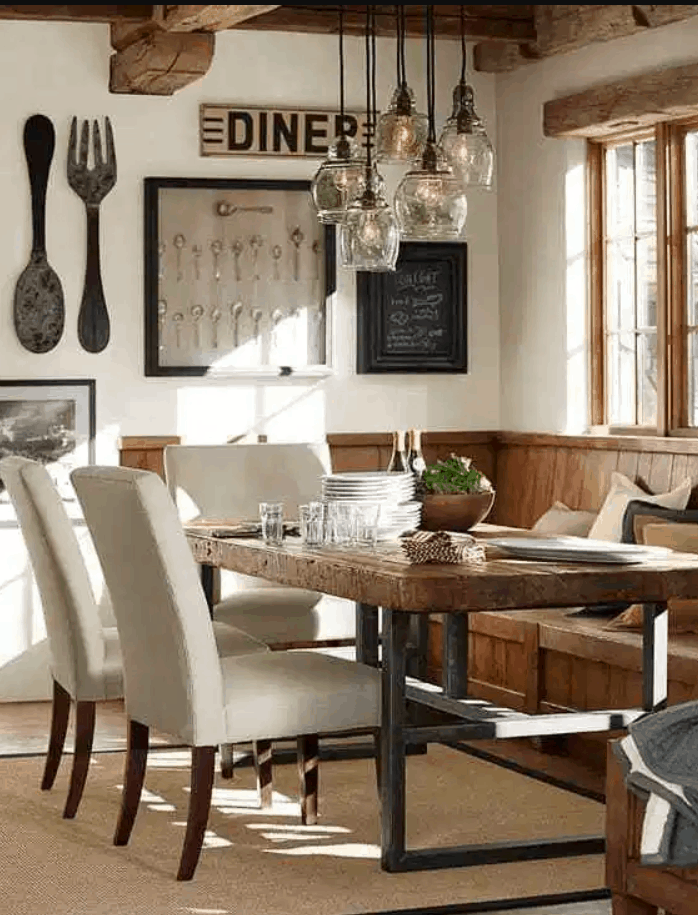 Though not typically a dining chair DIY, this project made it to our list because the transformation is next-level. If you think that your dining chairs are not comfortable enough, you can follow this DIY to upholster your chairs.
Moreover, you can use this technique on your newly-made dining chairs as well. So, if you're feeling energetic enough, this fun project is absolutely worth it!
17. A chair with a secret!!! Please yourself
It is not a DIY dining chair project. But we love adding some innovative ideas to the list. You can fold and carry this DIY chair anywhere and convert it into a chair within seconds.
However, you have to be quite good at woodworking to catch up with this project as no plan is provided for you. Nevertheless, when you pay proper attention to the video, you can see and note the measurements.
18. Kitchen Chair Plans
Who doesn't love a clear-cut DIY plan with straightforward materials and tools lists and easy to comprehend steps with illustrative figures? This DIY project helps you build a simple and authentic dining chair.
In the intro section, the blogger has recommended planning the project beforehand and tweak the sizing and design in such a way that it fits your personal choice as well as your pocket.
Summary
If you need some excellent dining chairs, the best 18 DIY dining chair ideas are right in front of you. Now all you have to do is give a little push to yourself.
Even if you're a beginner, don't hesitate to put your woodworking skills at test. But make sure to follow proper safety guidelines and take help if needed.